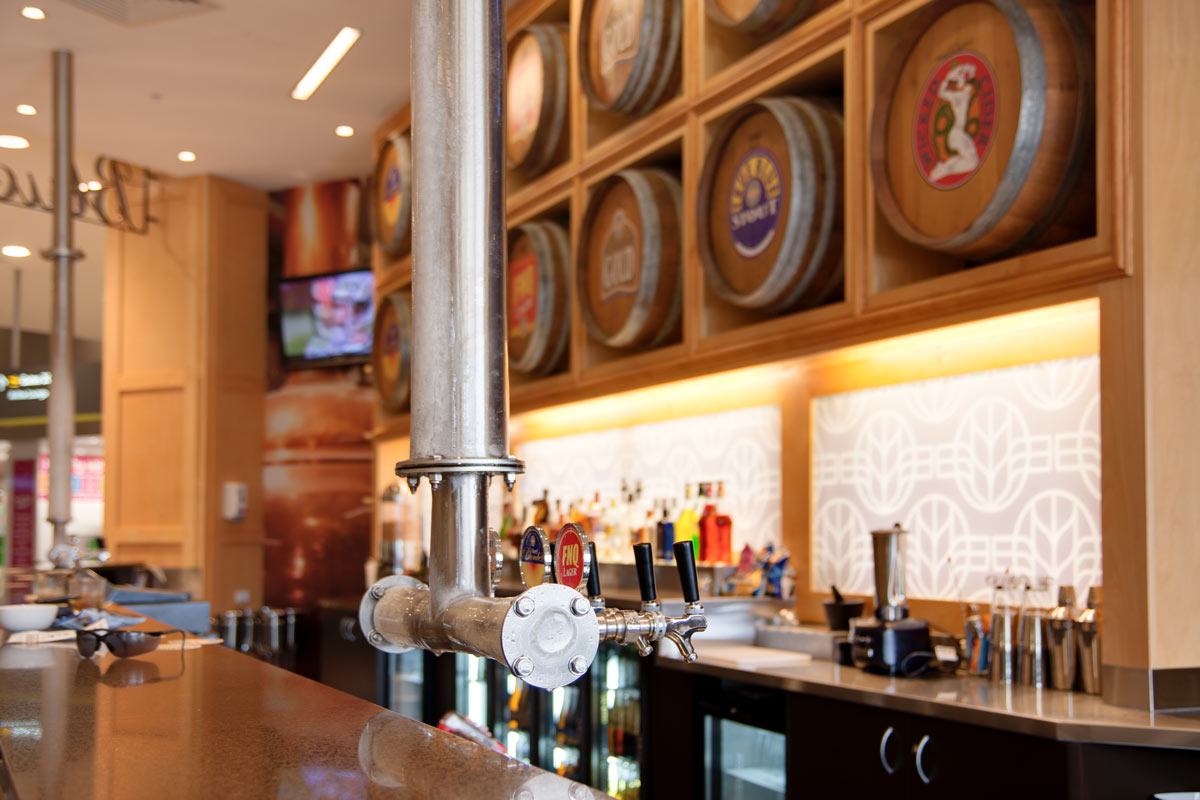 "The updated terminal received wide spread praise amongst the increasing numbers of passengers; along with significant growth of business turnover for the operators."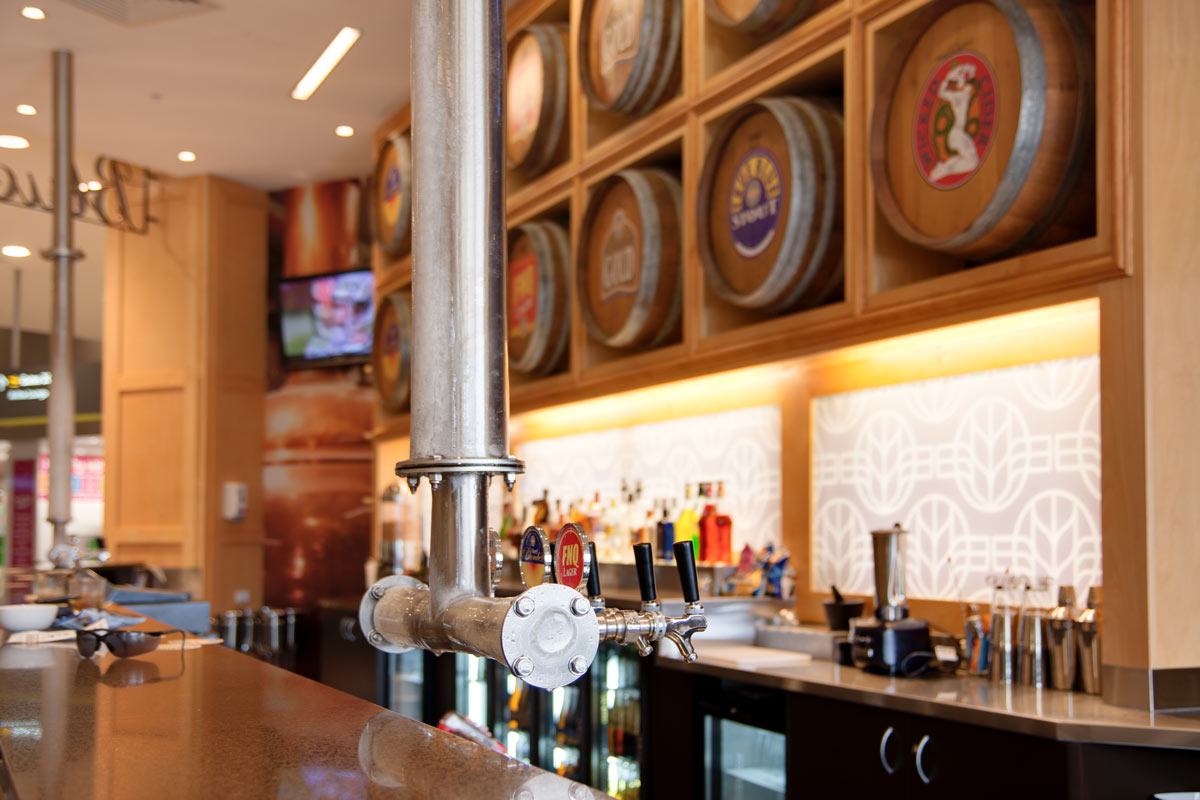 "The updated terminal received wide spread praise amongst the increasing numbers of passengers; along with significant growth of business turnover for the operators."
Cairns Airport Food & Beverage Facilities
our role: conceptual design, finishes, furniture & equipment specification, health dept. application, signage, fitout documentation, project management
location: Cairns Airport
size: approx. 1000sqm
completed: August 2016
Key to the successful tender bid to operate all the food outlets across the Cairns Domestic and International Airport Terminals, myriad prepared design concepts and plans for 13 separate offers in the redevelopment of the Domestic Terminal.
With over 3 million passengers a year servicing all domestic cities and 6 direct Asian destinations, the redevelopment of the Cairns Domestic and International Airport Terminals was a major project for the city. Myriad was responsible for the design and delivery of the entire suite of F&B facilities in the redevelopment, with 7 outlets in total. Those outlets include; a boutique brewery bar, a casual restaurant, two cafes developed specifically for a local coffee house, Hungry Jacks, La Porchetta and Healthy Habits.
Our role commenced with rendered designs in a tender submission, this included the development of several new brand identities through a design and development phase with a group of stakeholders. Our role also included; construction documentation, project management through to operational delivery. The Cairns Domestic and International Airport Terminals received wide spread praise amongst the increased number of passengers who go through this airport daily; along with significant growth of business turnover for the operators, HMS Host.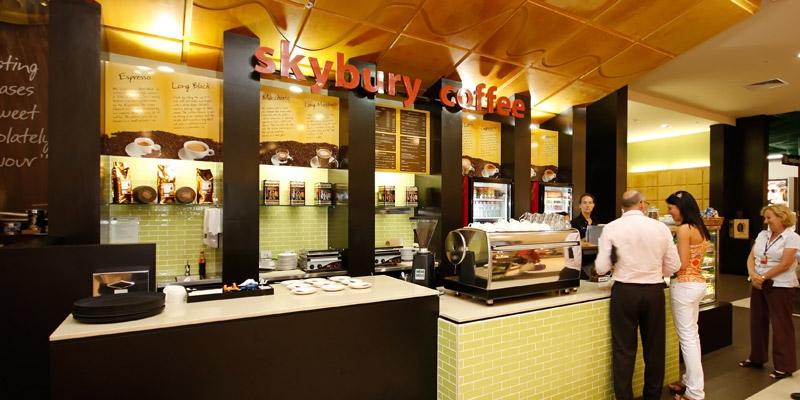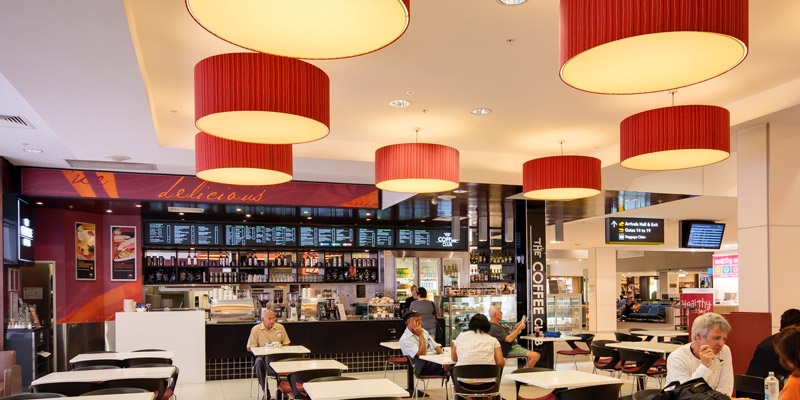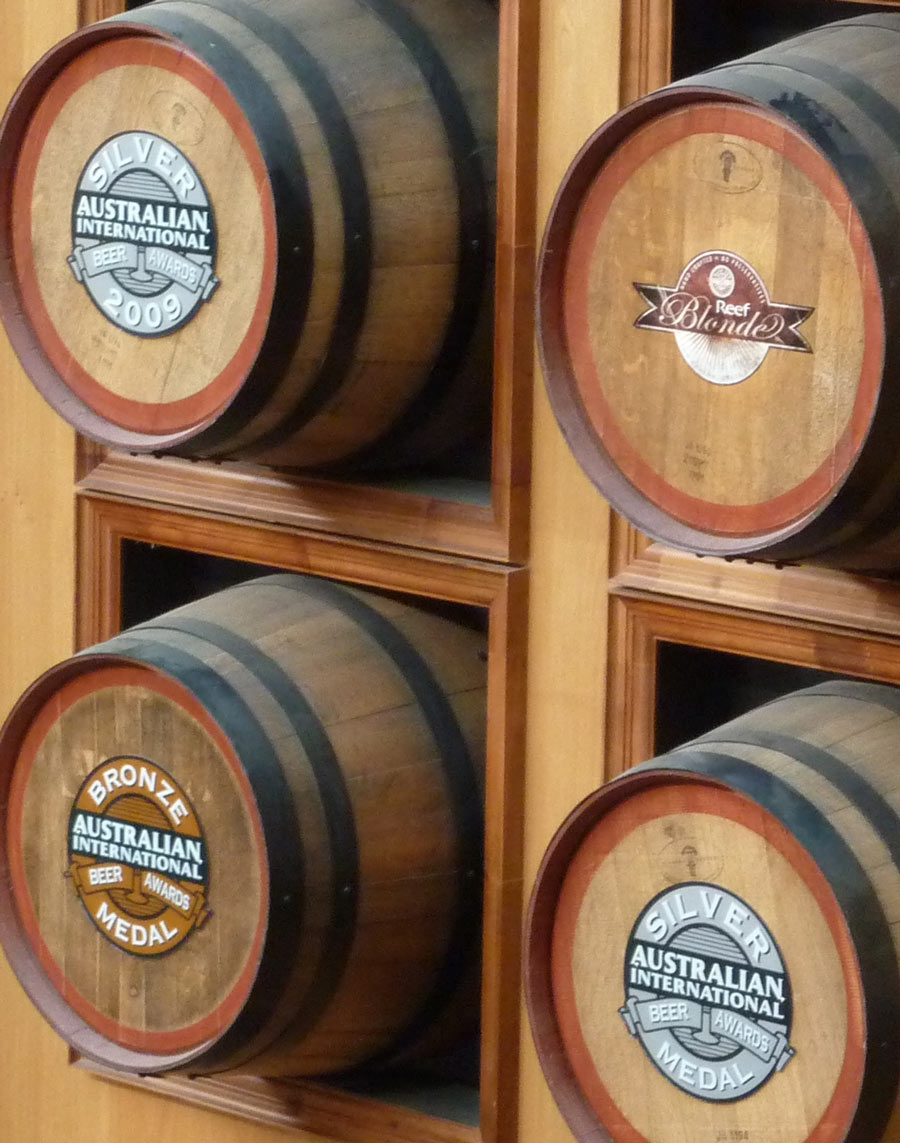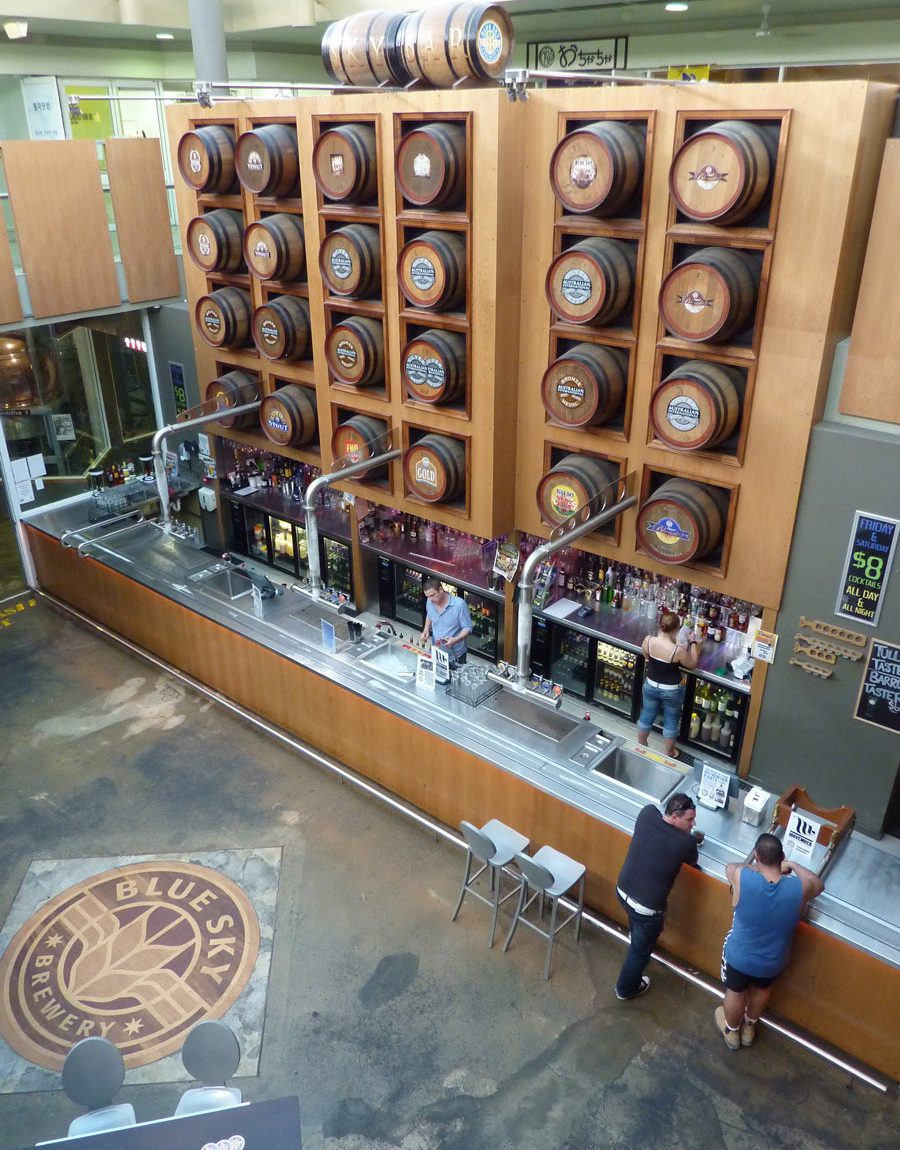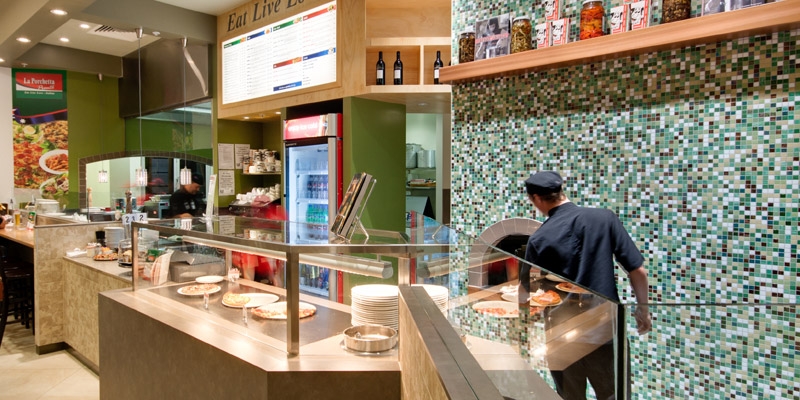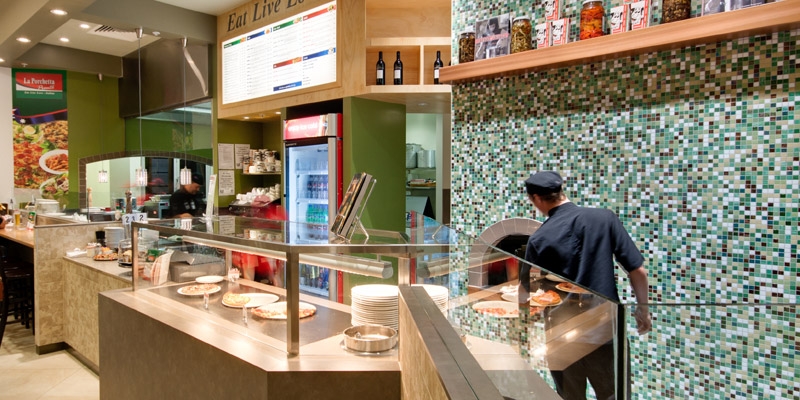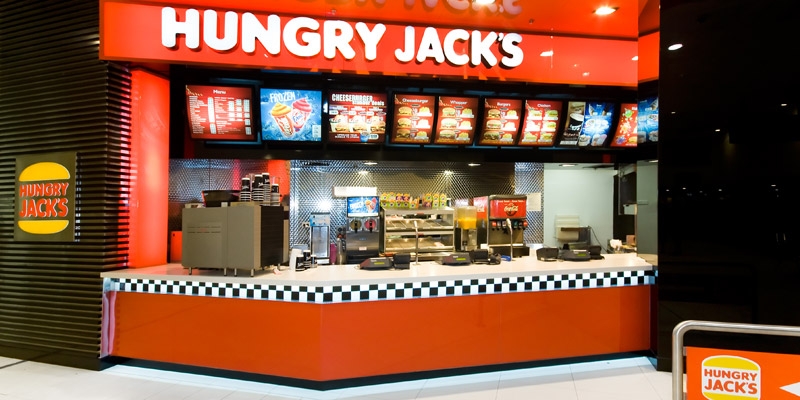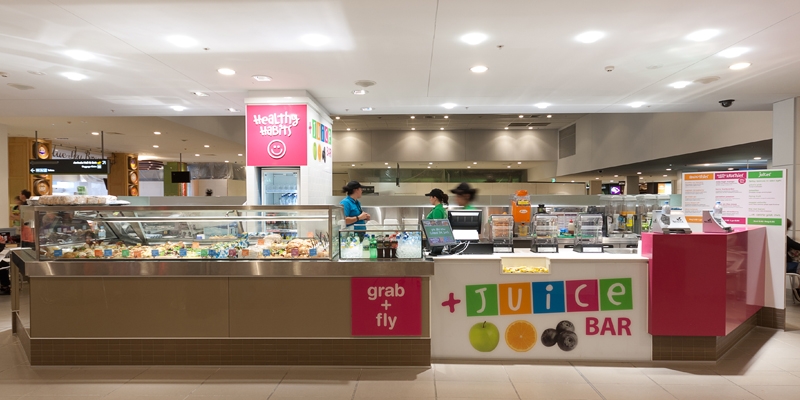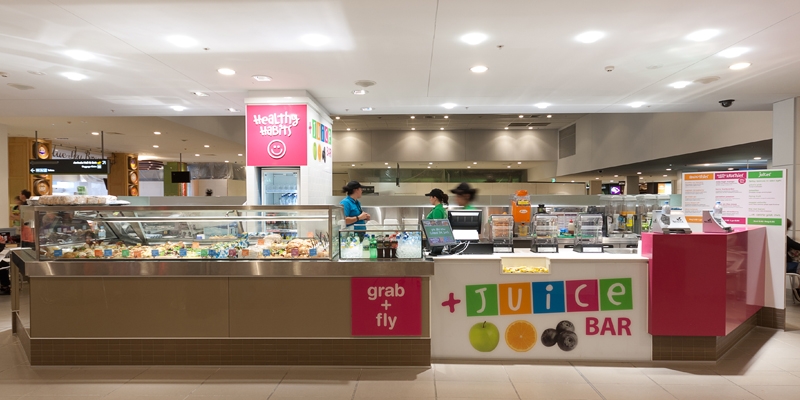 Last Wave is the anchor restaurant & bar offer in the International terminal, aimed clearly at the middle ground for the relaxed holiday makers on their way home from the beach – sun bleached, light & fresh.
Urban Food Market is a fresh, quick service café offer that Myriad has implemented in several locations around the world.  This outlet is a new approach to the fit out identity, developing a more contemporary detailing.
The expansion of the Two Tigers brand heads in to the Nordic region. The design incorporates the same counter format and signature décor that has proven effective and equally popular in other airport outlets. More importantly, the sushi chef remains the hero statement.