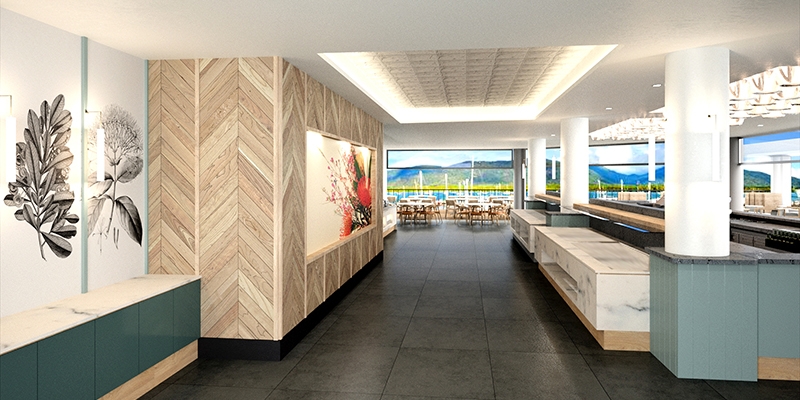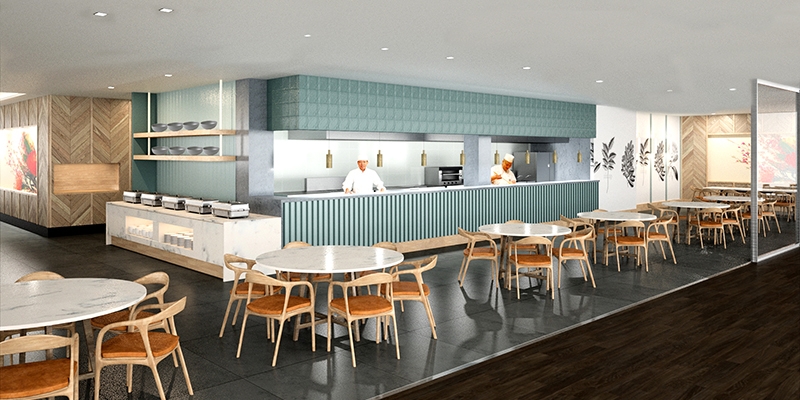 "The strong form & overhead glazed lighting lantern ensures the sparkle and attraction of the bar."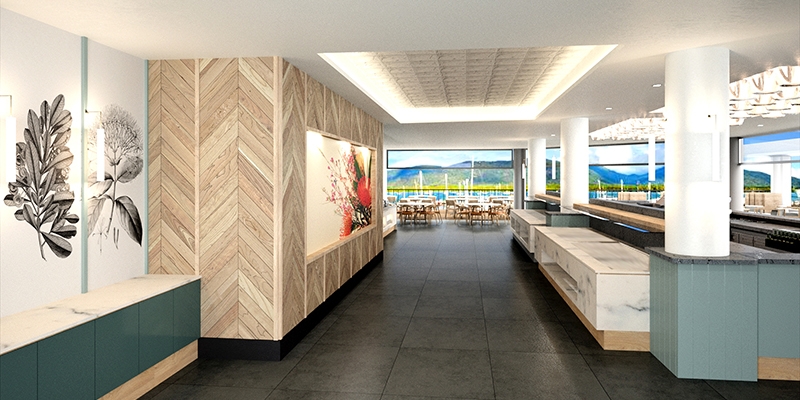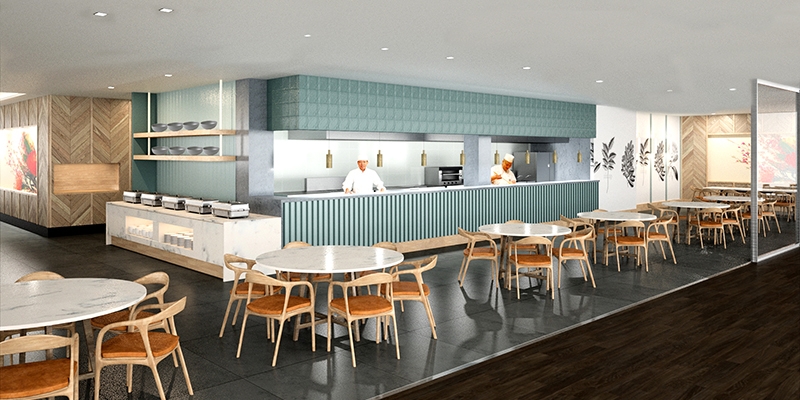 "The strong form & overhead glazed lighting lantern ensures the sparkle and attraction of the bar."
our role: planning & spatial analysis, conceptual design, finishes specification, concept tender & 3D renders
location: Pier Marina, Cairns
size: 890sqm
Myriad were given the task to redesign the Shangri-la's signature waterfront marina restaurant; which is truly a unique location in the Tropical North, overlooking the Cairns Marina with a relaxed garden lounge. The design was to offer a dining & bar experience that will be highly popular with locals, tourists & hotel guests alike.
The service bar is central to the area, dividing the path to the restaurant & bar. The strong form & overhead glazed lighting lantern provides the sparkle and attraction of the bar. The material palette draws from the venue décor to sit harmoniously within.
Creating a style that employs an elegance, influenced from European traditions, this is a palette that imbues a quality to a venue that is distinctive in Cairns. Classical finishes are employed in a very contemporary manner. Hexagon shadowbox tiles in a palette of soft greys underpin oak timbers; Carrara marble; a deep ocean blue finish to moulded panels; fine black & oak chairs; with accents of silver that tie in the soft aluminium door framing.
Our fifth project with Carlton Horn, the commission was to create a complete & new dining experience that takes advantage of an iconic waterfront location. The design solution integrated branding & the interior to reflect the brasserie style menu.
After 2 decades resident in the City Centre, Ochre Restaurant undertook a move to the waterfront. Not only have their loyal customers followed, but the new location & fitout have seen significant growth in patronage & turnover above their former home.
The existing Club buildings had an underutilised function space which offered the perfect opportunity to realise the client's vision to create a premium dining experience. This venue complements the original bar & deck restaurant and takes advantage of the spectacular location.