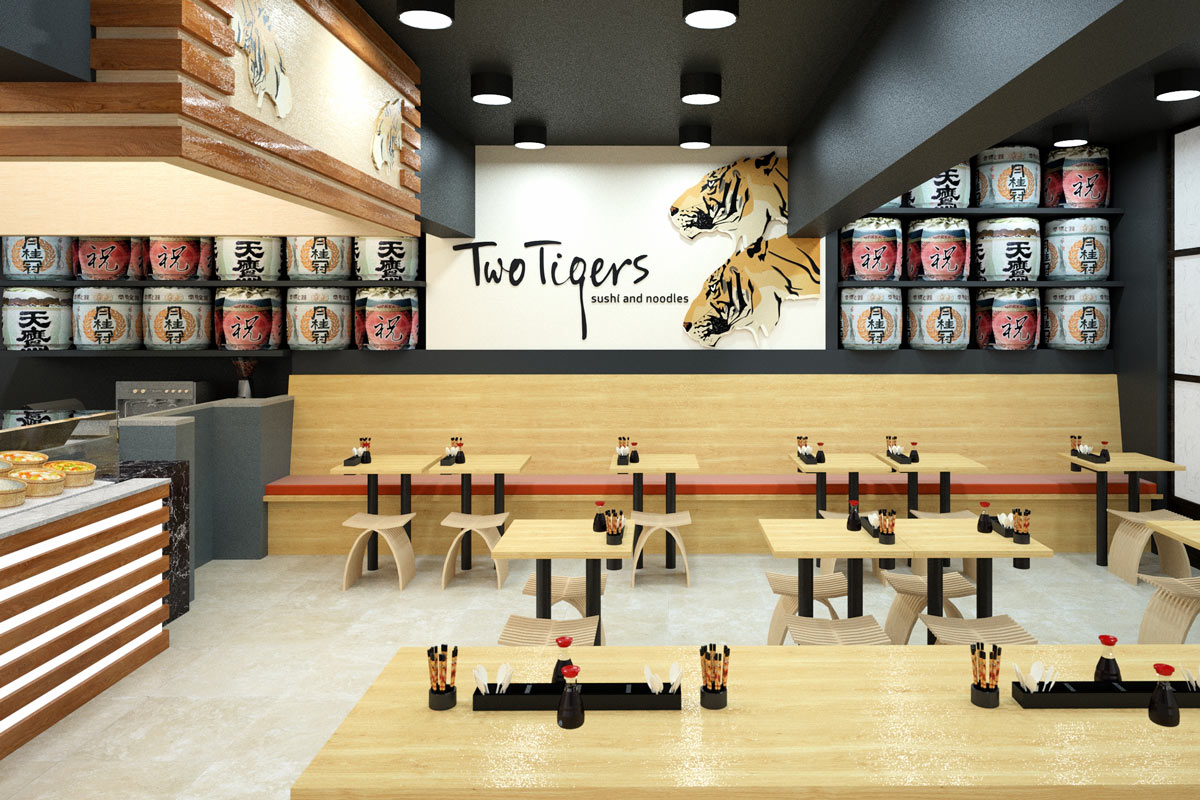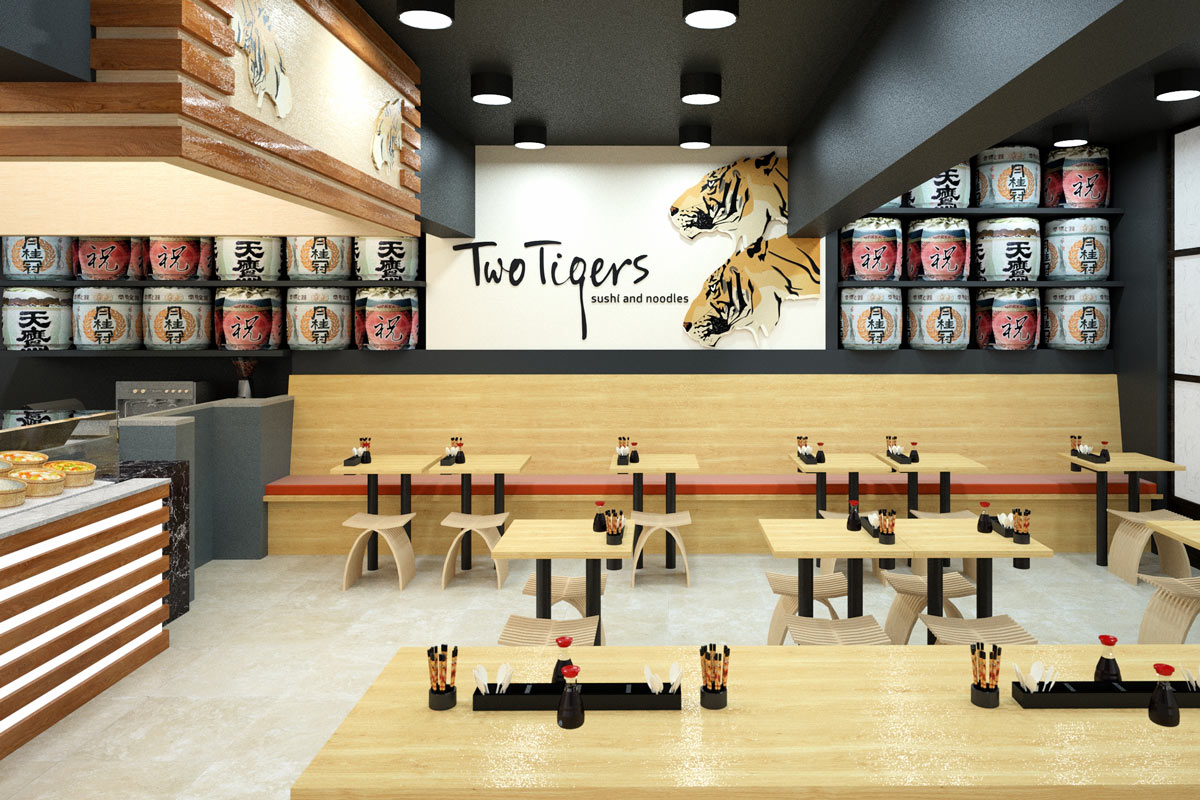 category: hospitality, branding, international, unbuilt
project name: Two Tigers
location: Paris Charles De Gaulle Airport, France
size: 105sqm
A Parisian outlet was another tender submission to include the growing Two Tigers F&B outlet. Sadly, the tender bid for the proposed concept outlet in the redevelopment of the Charles De Gaulle airport was unsuccessful – c'est la vie.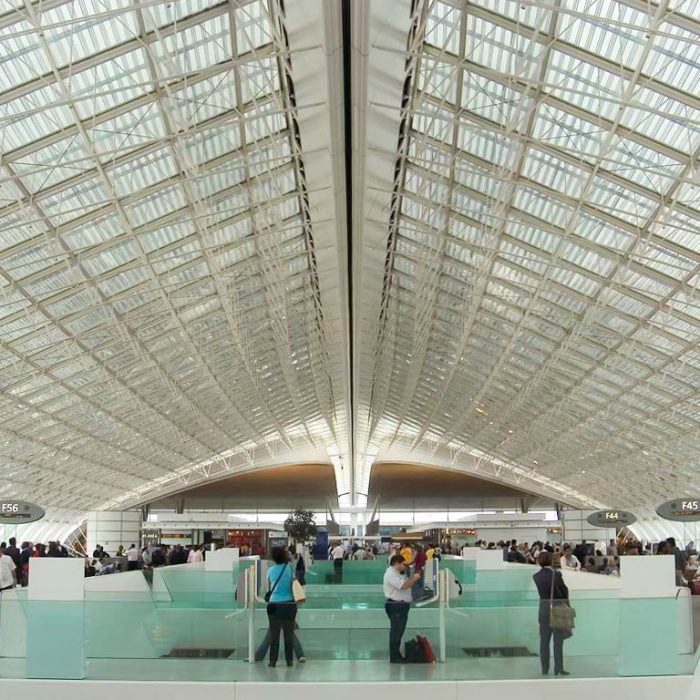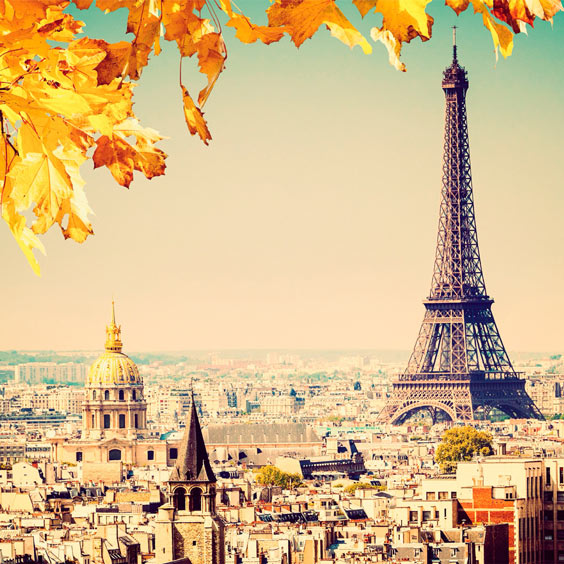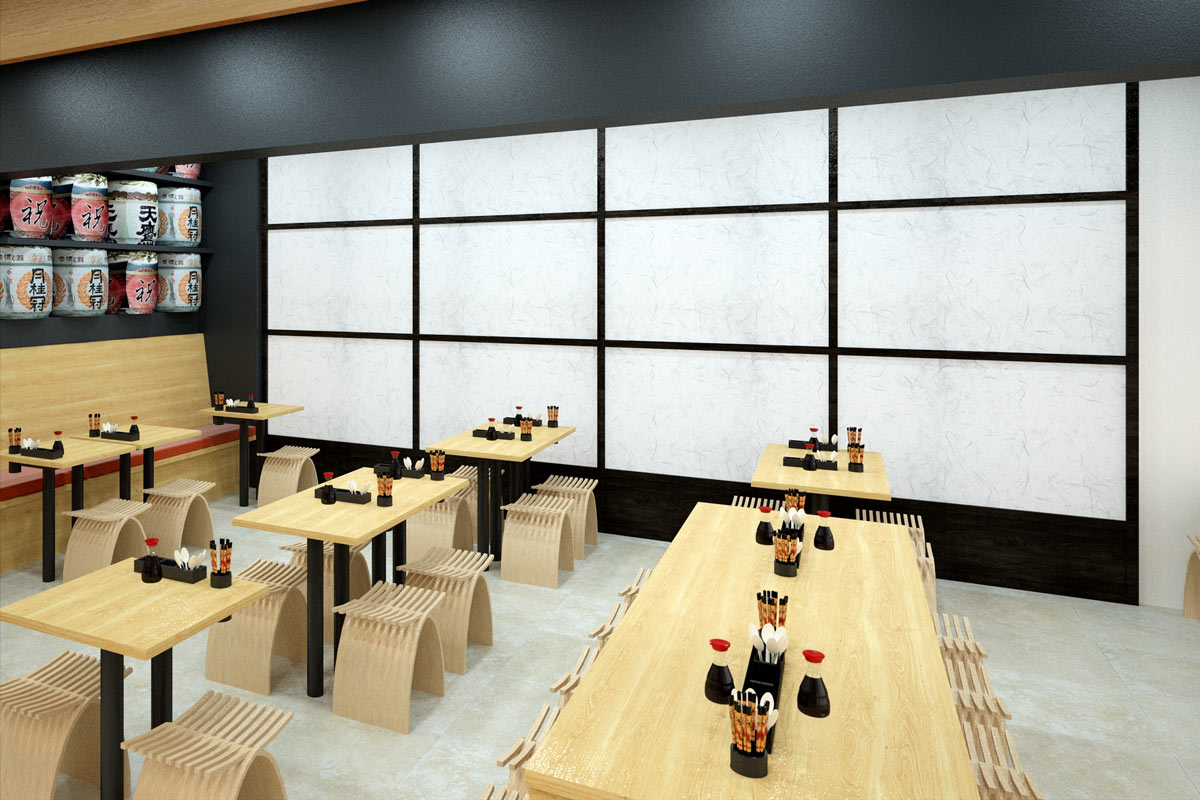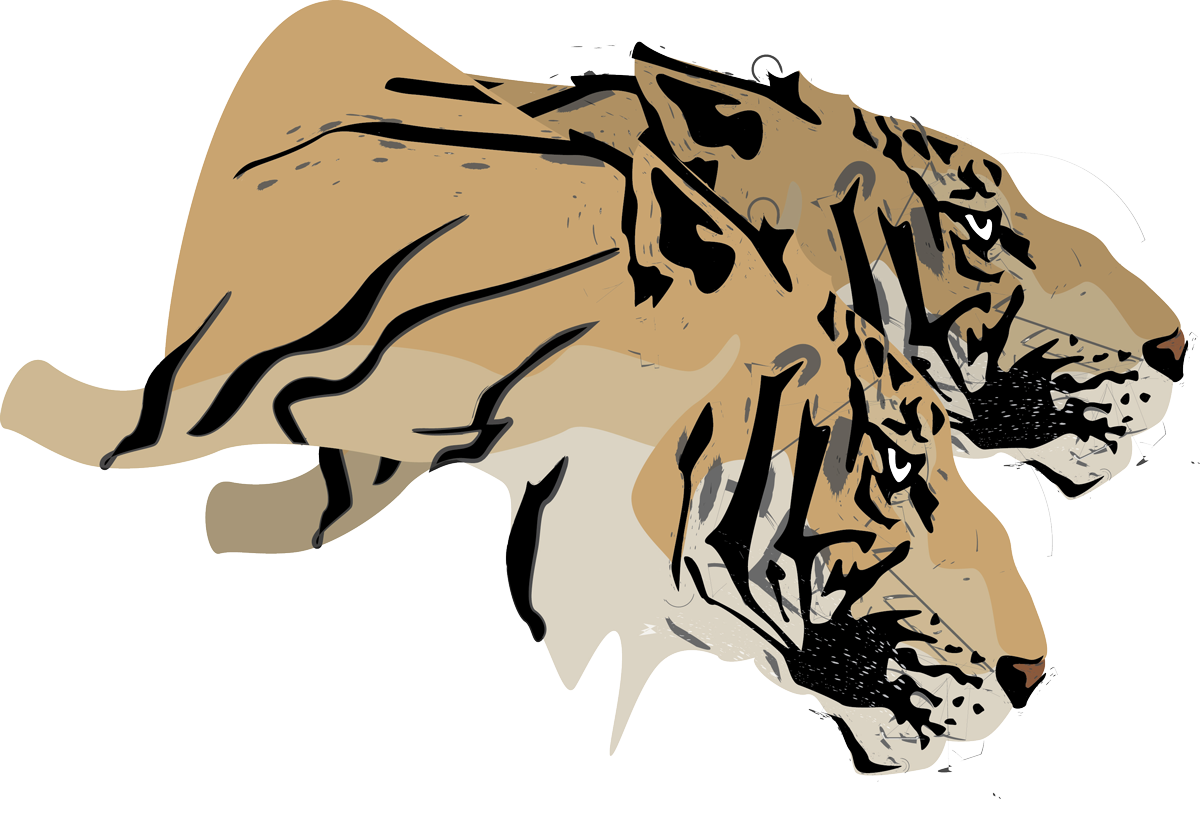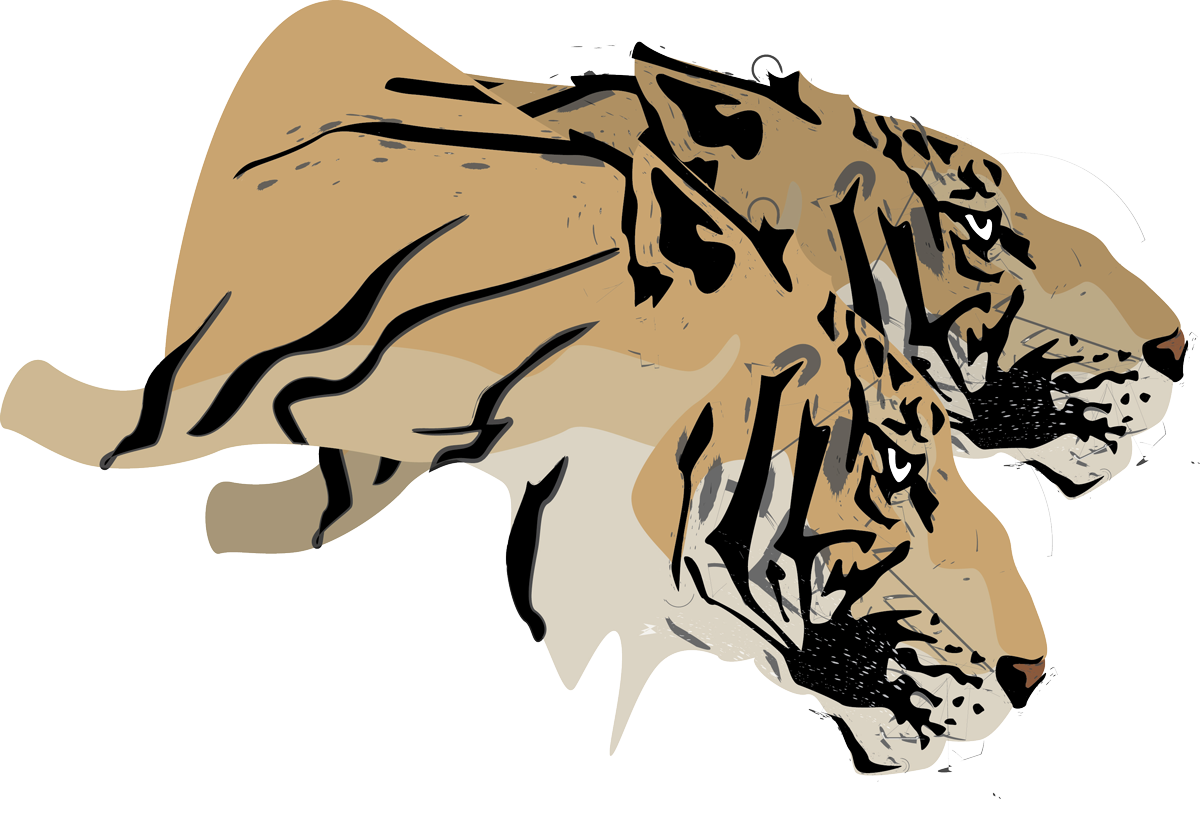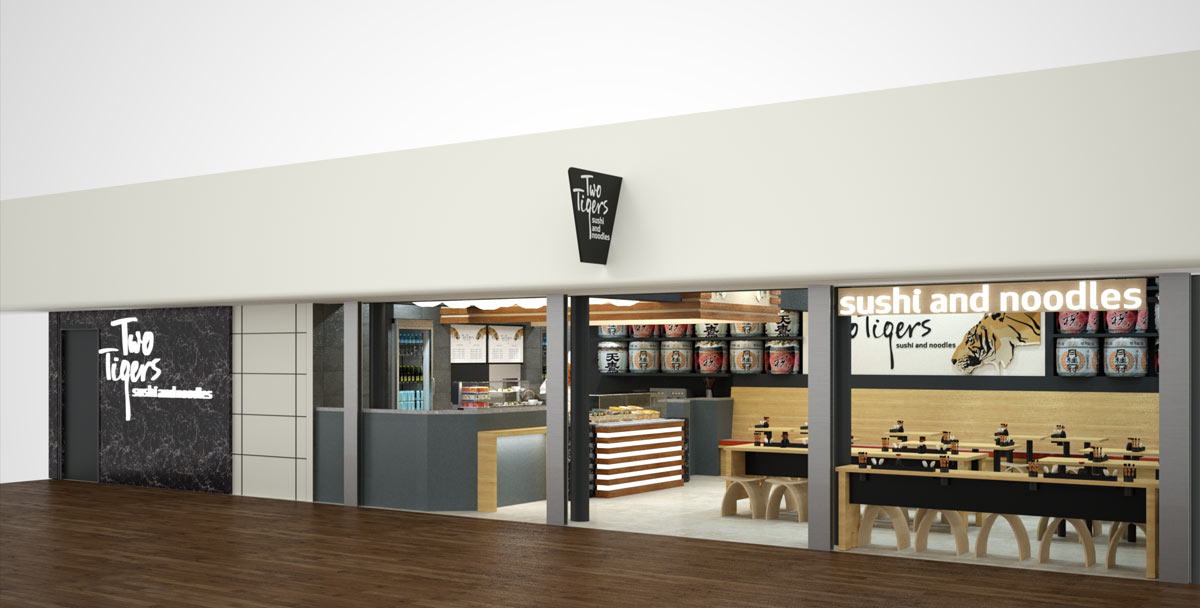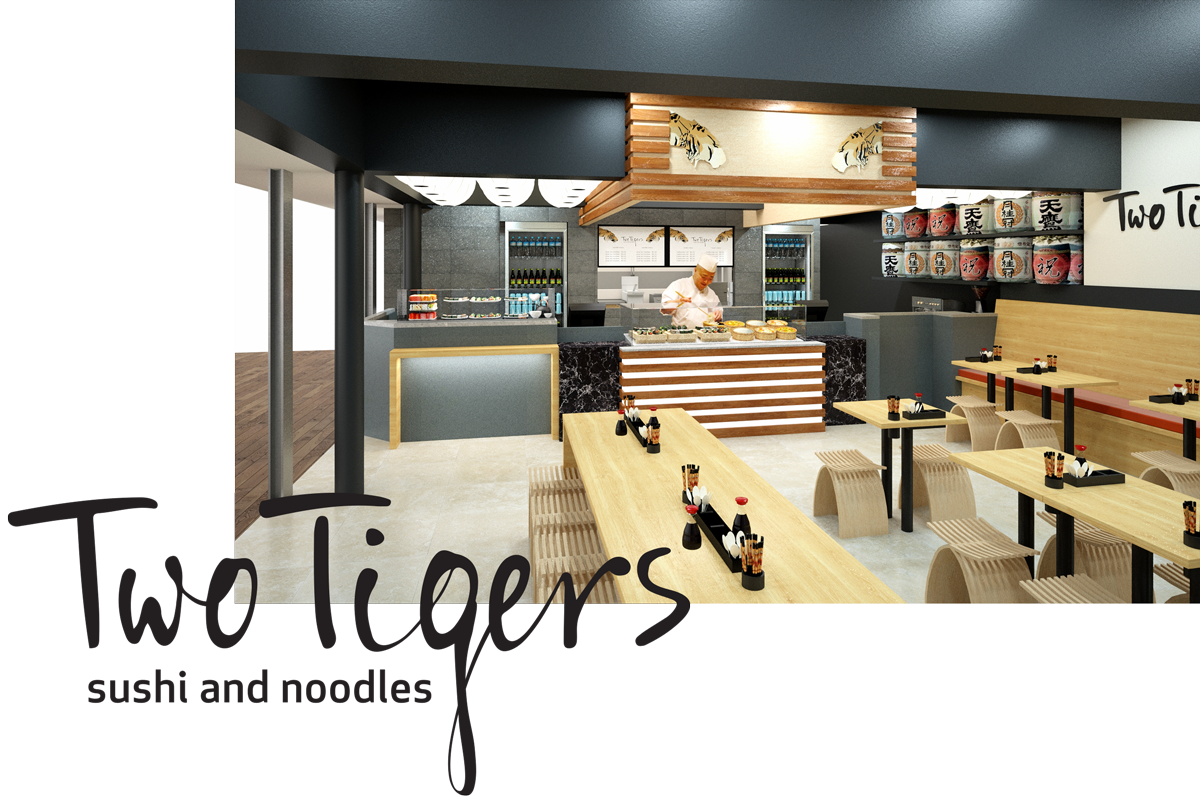 This tender submission for HMS Host took Myriad's services into Indonesia. Through a joint venture arrangement, HMS Host submitted a tender to build and operate the full suite of food and beverage facilities in the development of the Surabaya International Airport in Java.
Darwin & Alice Springs International Airports
The operators of the Darwin & Alice Springs Airports sought an expression of interest from companies to tender. This tender was for the construction and operation of all food concessions in both airport locations.
HMS Host is in the business of serving travellers across the world. Myriad is responsible for HMS Host's projects and tenders throughout Australia. This project is an extract from a tender bid document to operate F&B facilities in the development at Perth Airport.