"establishing a stronger street presence for this sound, but aging building"

"The residential units are modular, planned to be implemented in stages to reflect the town's growth."
our services: concept design
location: 280 Sheridan Street, Cairns
completion: pending
The Owners of this sound 2 storey class b office building have a long term view of the asset.  The previous tenants have moved on, so it is timely for an upgrade to the facade.  Concept designs have been developed drawing influence the modernist styling of the original building form, whilst establishing a stronger "street presence".  The extent of the freestanding building will be re-finished, along with a slim panel styled awning, with a central circular void balanced by bold columns.
The design awaits in readiness to be implemented for the new tenant.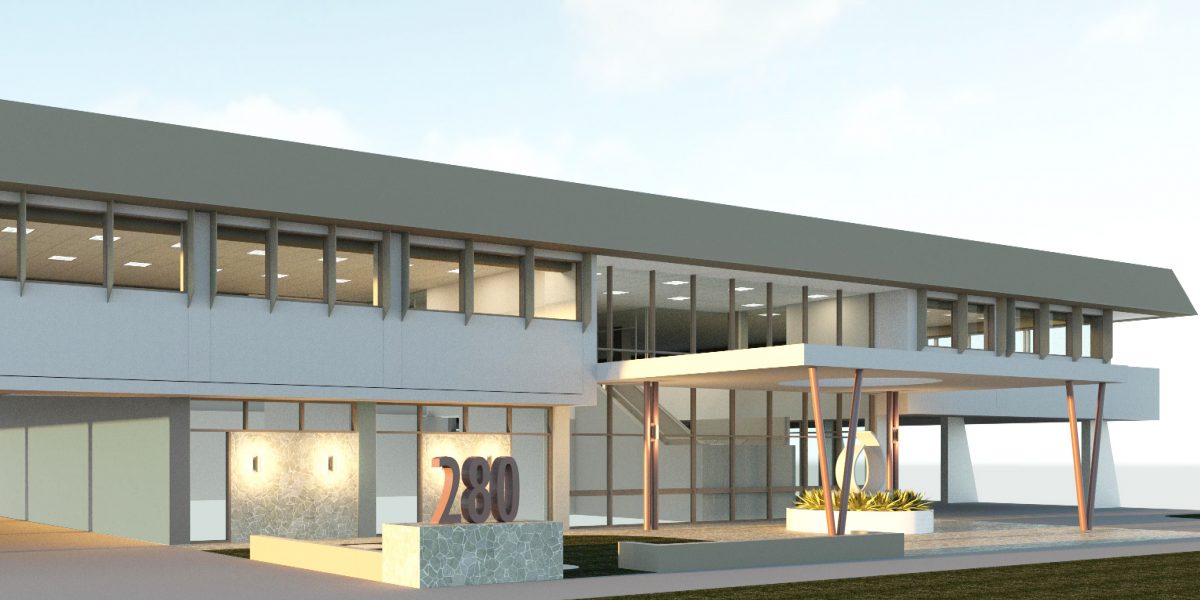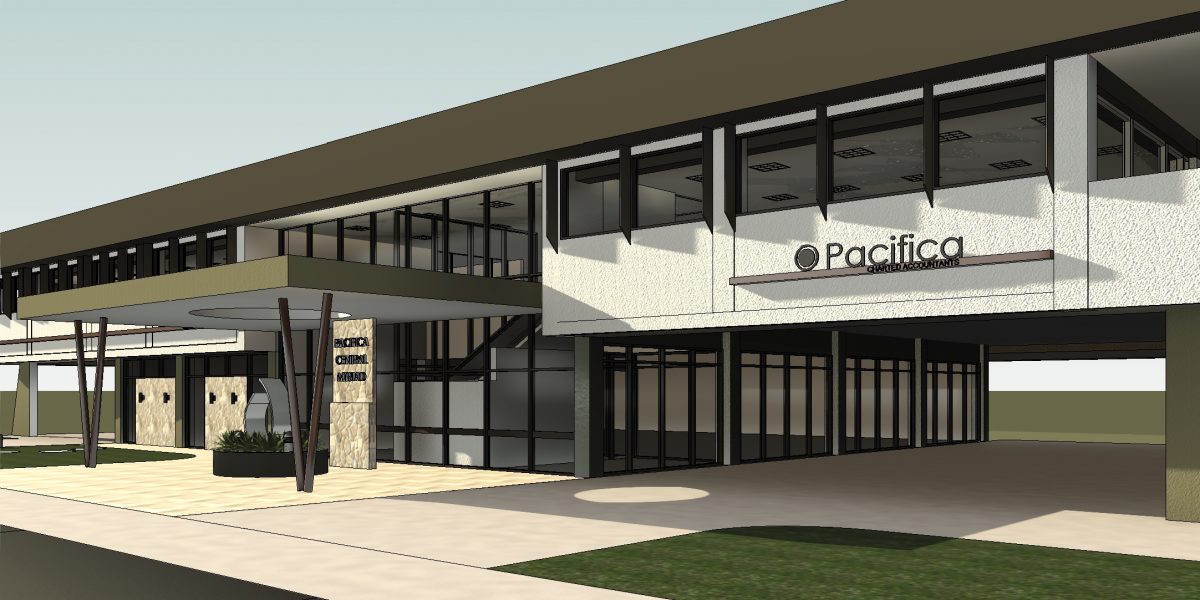 The Centre is the first of its kind in Regional Australia, offering resort style accommodation; allied health & rehabilitation services for visitors and people transitioning from hospital to home.
The township of Hope Vale is growing, reflecting the maturity of the facilities & townsfolk. A key driver to support the ongoing growth is the development of the civic heart & central hub to the town. Myriad is currently working with Council on the development of several commercial facilities in Muni Street.
Our second completed premises for Apple Tree Medical, the brand promise has truly met an affection within the marketplace. It was time to move on from the original home of Apple Tree in Cairns, so an investment into building ownership was logical.