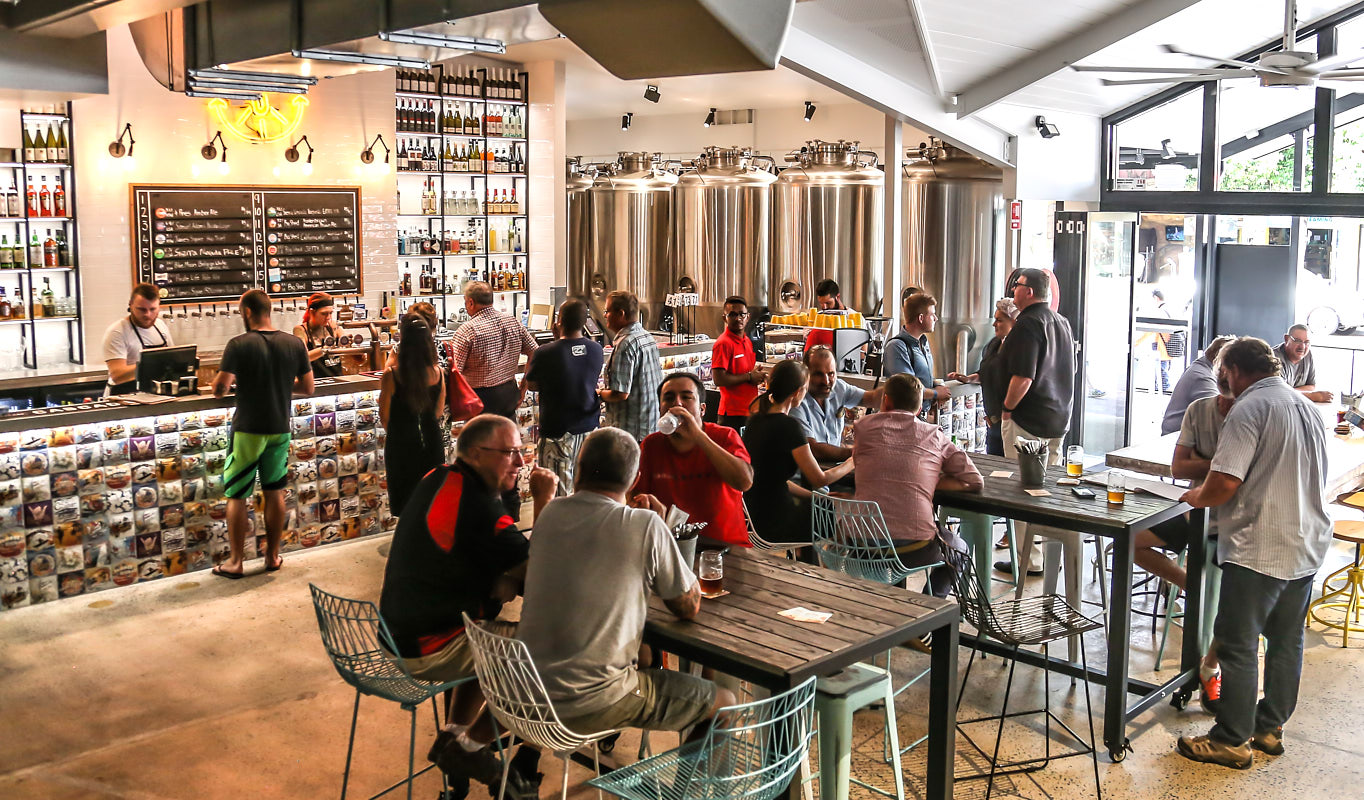 "Central to the bar are the 6 large polished tanks for the hand crafted beer brewing."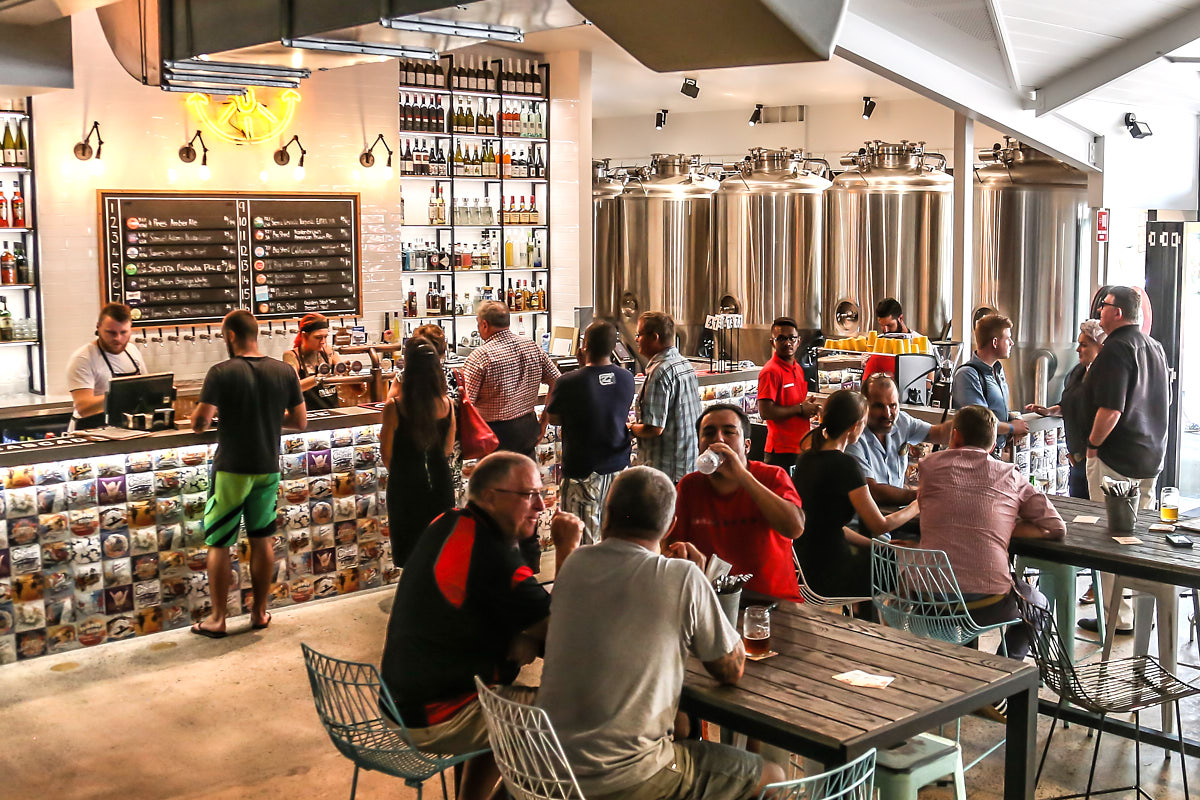 "Central to the bar are the 6 large polished tanks for the hand crafted beer brewing."
our services: concept design, compliance & approvals, graphic design, construction documentation
location: Mitchell St, Darwin
size: 350sqm
completed: October 2016
6 Tanks Brew Co. is a new brew bar & restaurant in the heart of Darwin. Central to the bar are the 6 large polished tanks for the hand crafted beer brewing. This build required the creation of a new roof over the tenancy within the DTC building to accommodate the large tanks. The interior was stripped back – then a new kitchen, bar & brewing equipment were intricately inserted into the tight planning.  Decor & lighting were the final layer to create a vibrant venue which makes a strong invitation to the passers-by.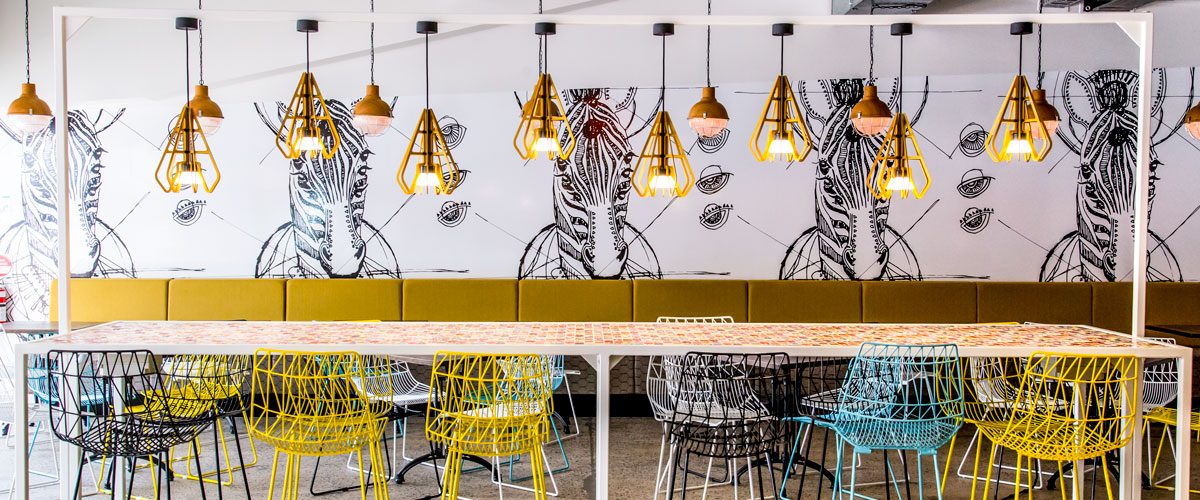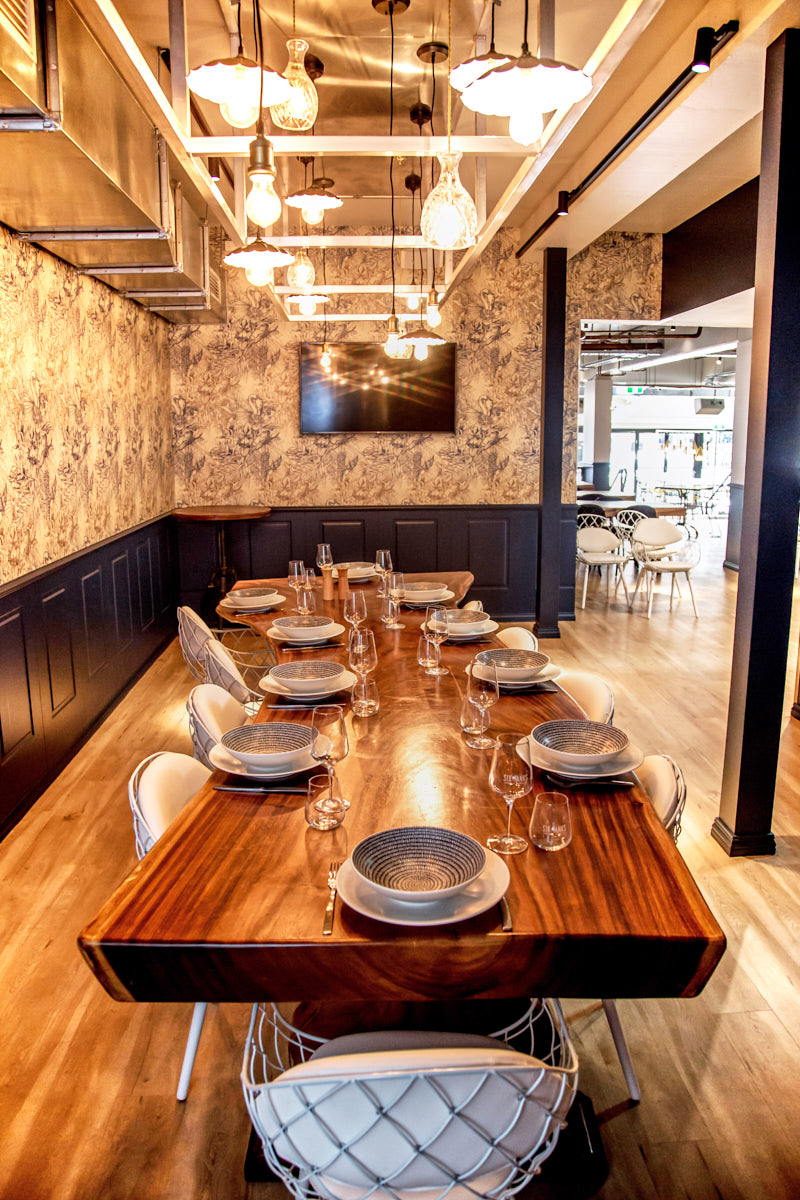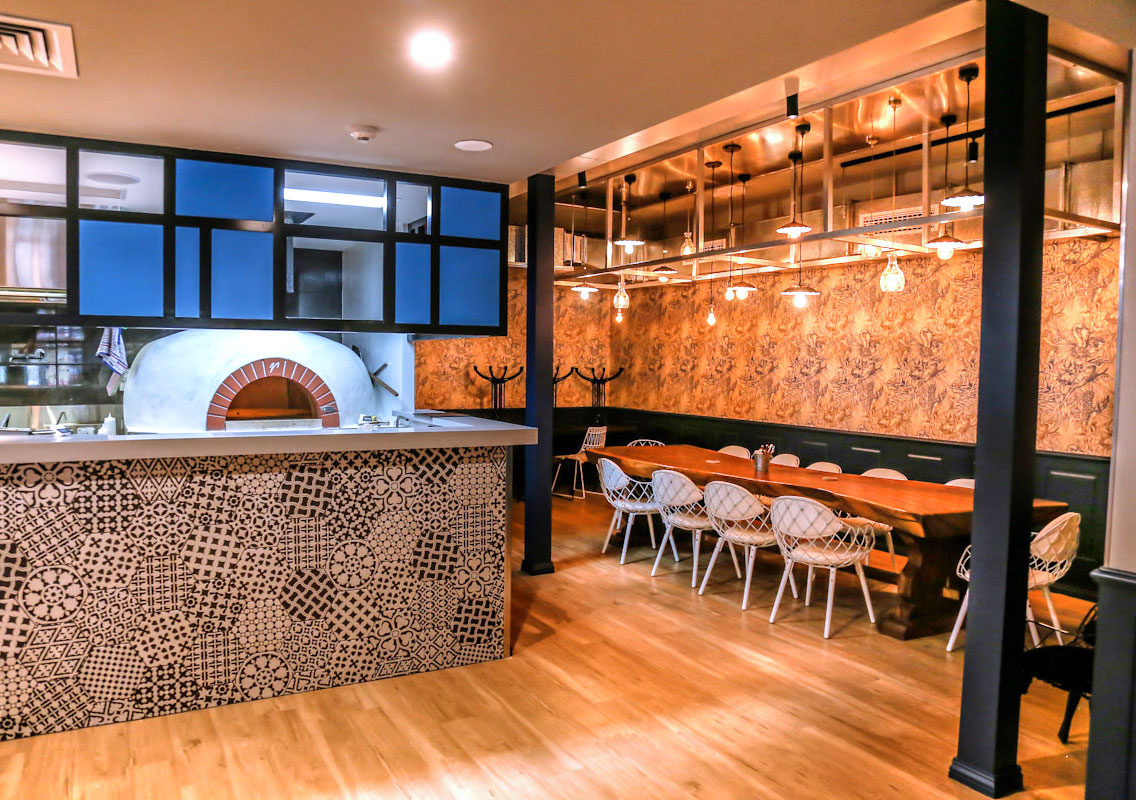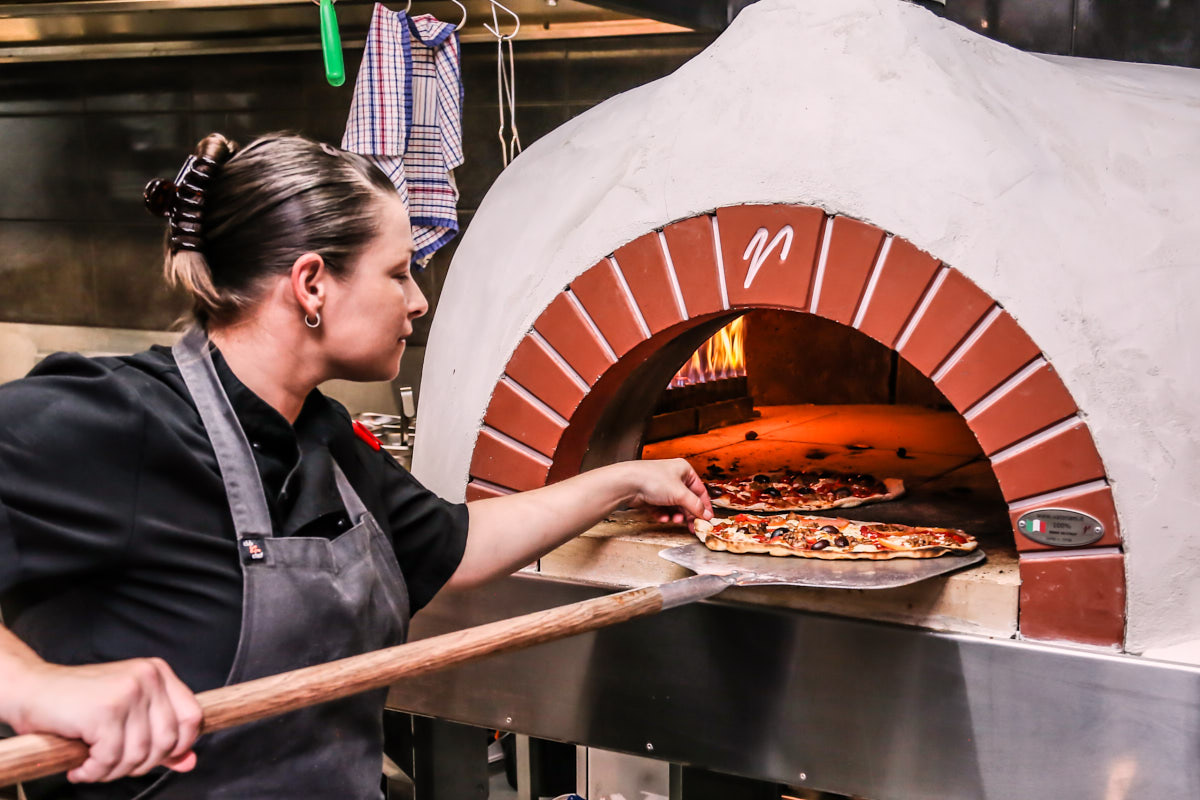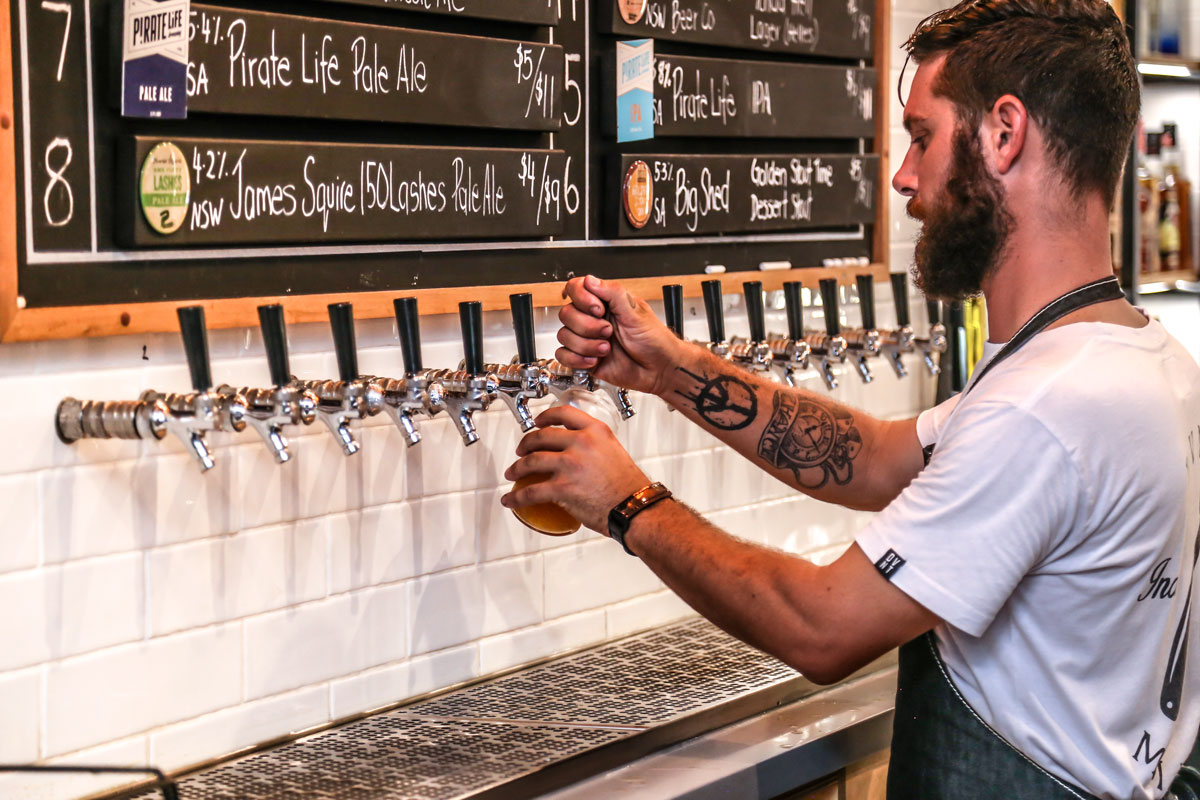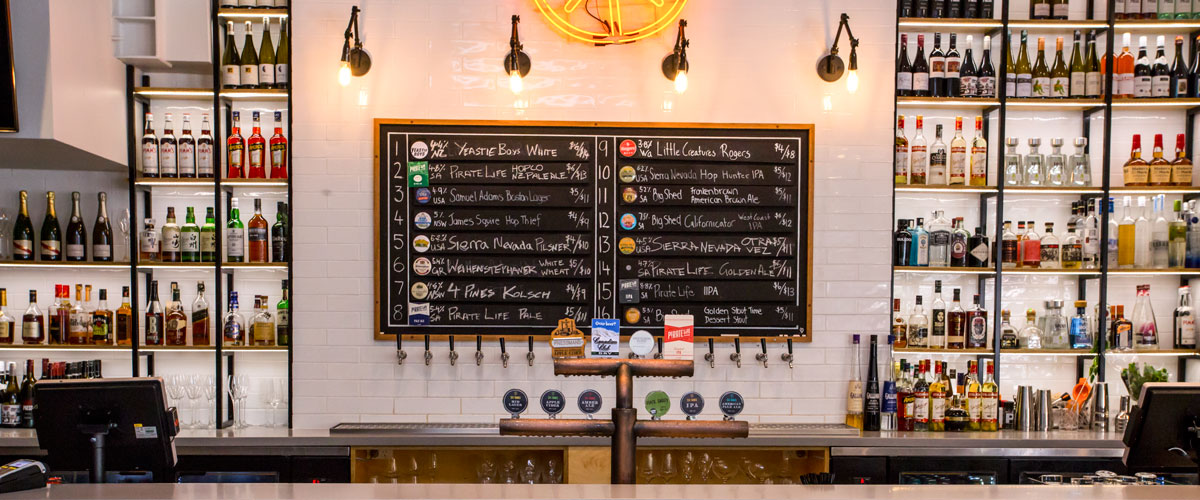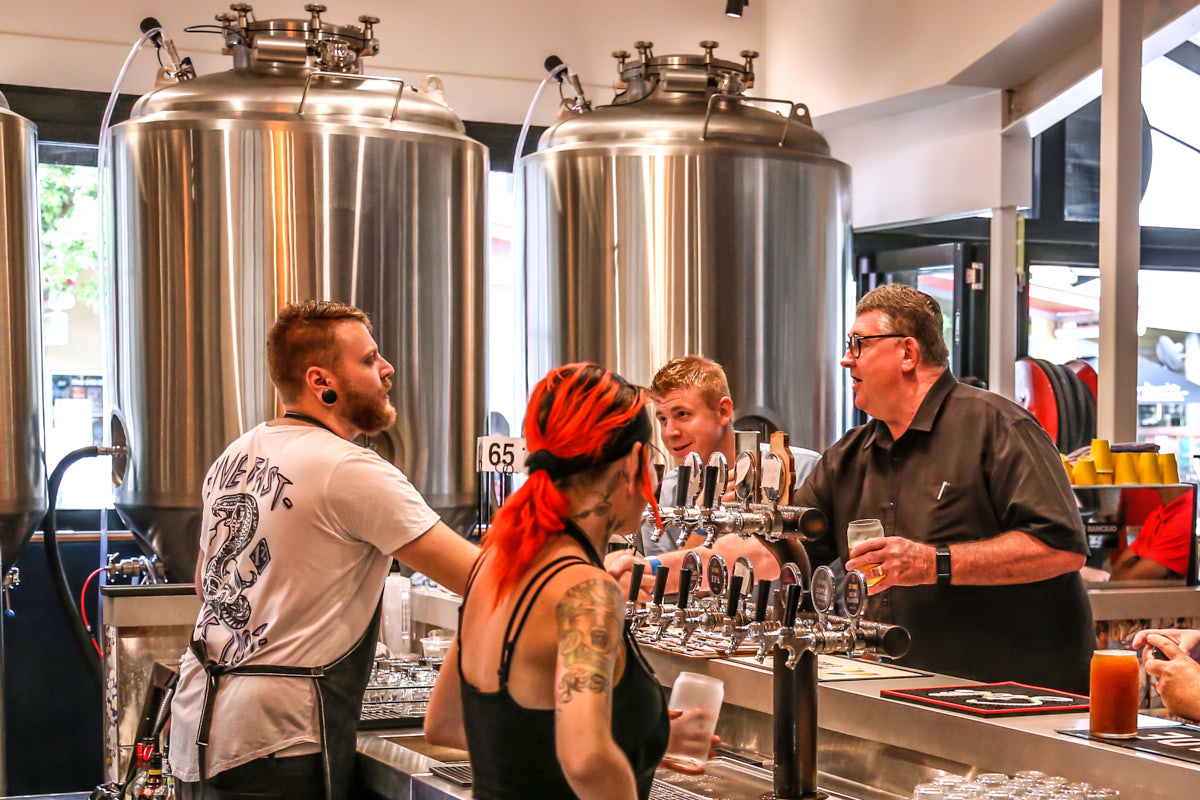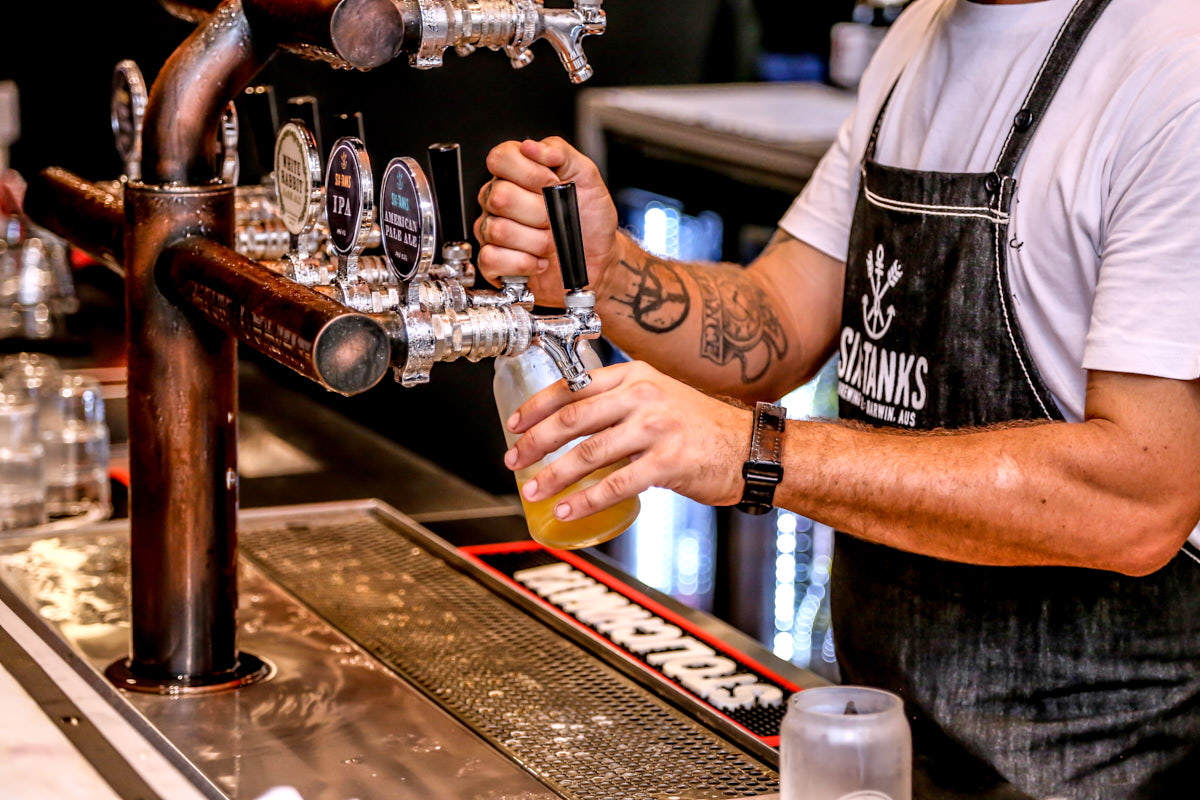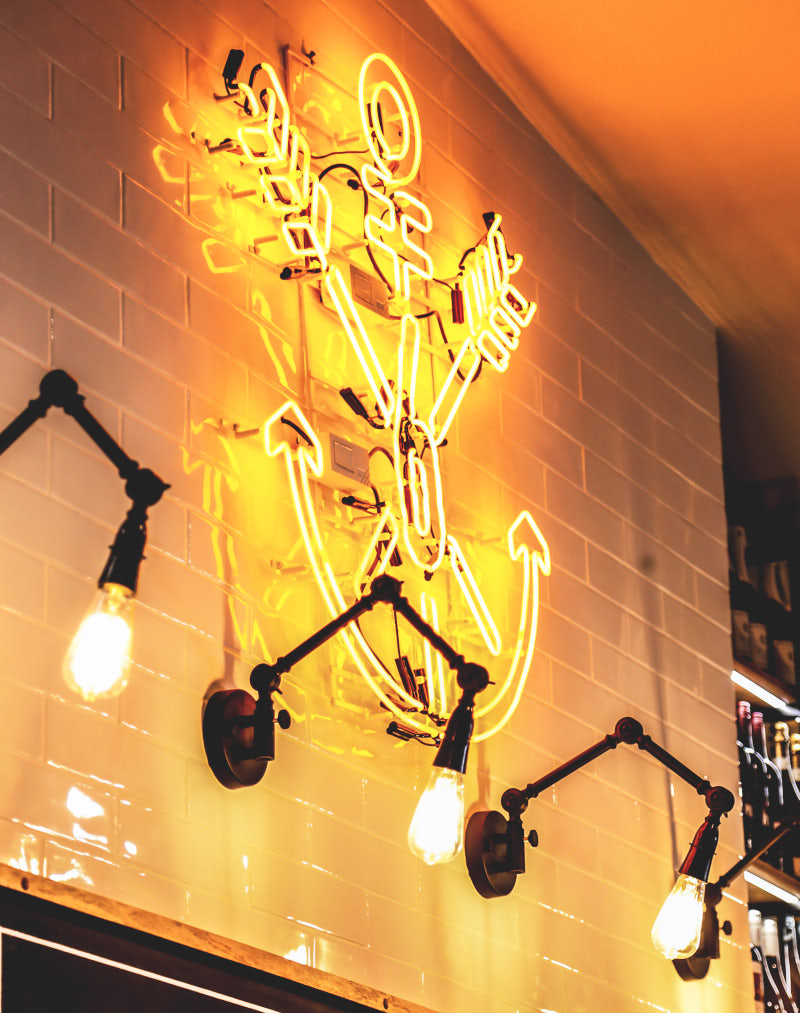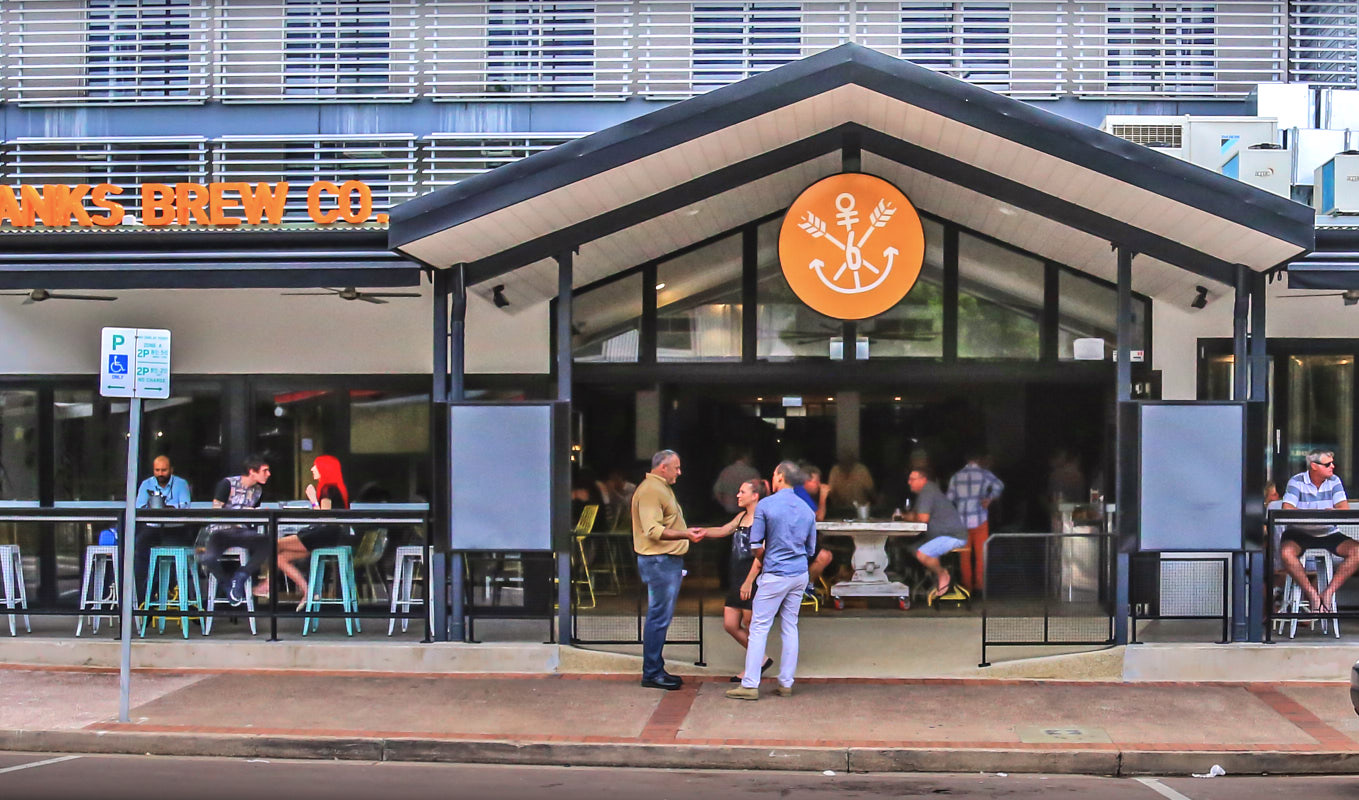 Our fifth project with Carlton Horn, the commission was to create a complete & new dining experience that takes advantage of an iconic waterfront location. The design solution integrated branding & the interior to reflect the brasserie style menu.
Last Wave is the anchor restaurant & bar offer in the International terminal, aimed clearly at the middle ground for the relaxed holiday makers on their way home from the beach – sun bleached, light & fresh.
The Raw Prawn Seafood Restaurant
A long established favourite in the hearts of locals & visitors alike, the restaurant interior deserved a renewal. The interior décor & façade received a thorough re-work; bolder in colour & finish quality than before.