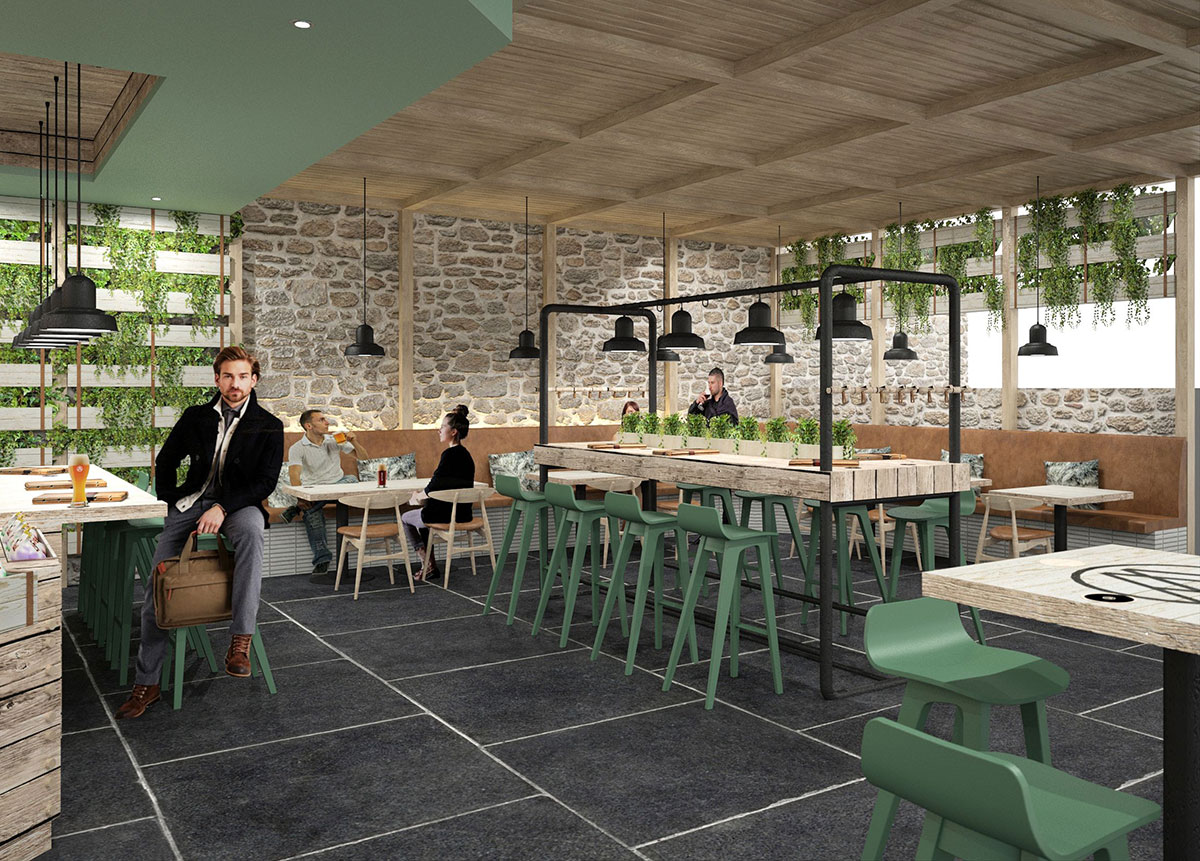 "A complete offer is epitomized by the small details both in the fitout & brand language."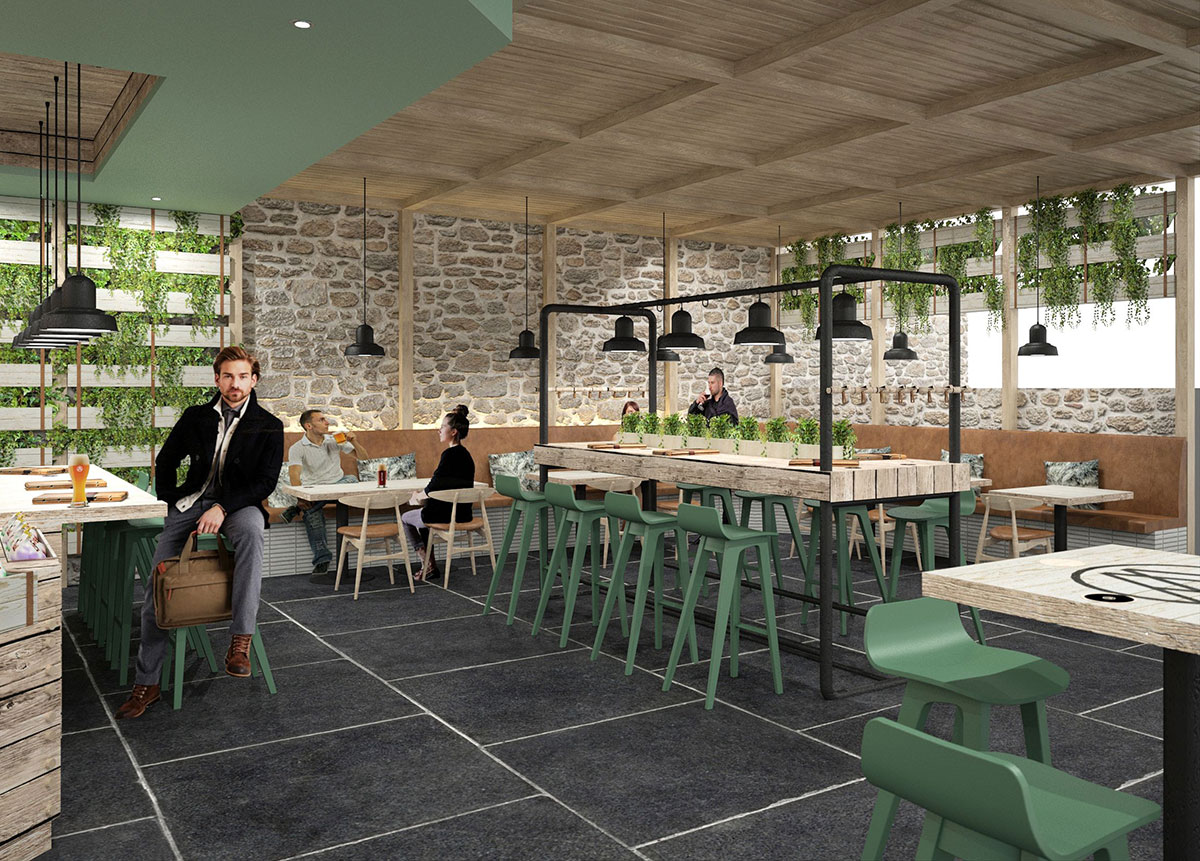 "A complete offer is epitomized by the small details both in the fitout & brand language."
our services: concept design, ff&e, graphic design, construction documentation
location: Bergen Airport, Norway
size: 105sqm
completed: August 2017
Myriad was invited to prepare a design tender to create a bespoke bar in the new airport. We were naturally excited by the success of the bid against international competition.
The concept draws influence from a local palette of materials & a hand crafted quality. A complete brand package is epitomised by the small details both in the fitout & graphic language. Roughhewn free stone, heavy raw timber framing sit alongside full width stacked planters. Leather & timber are recurring elements that are a key to an interior built to be a haven within the airport.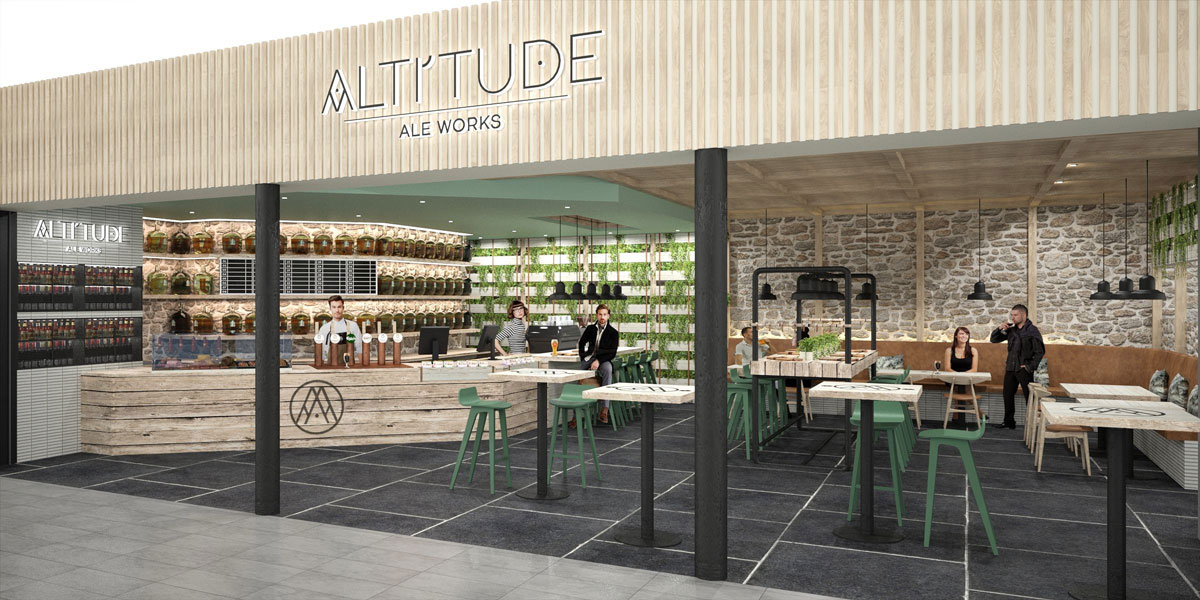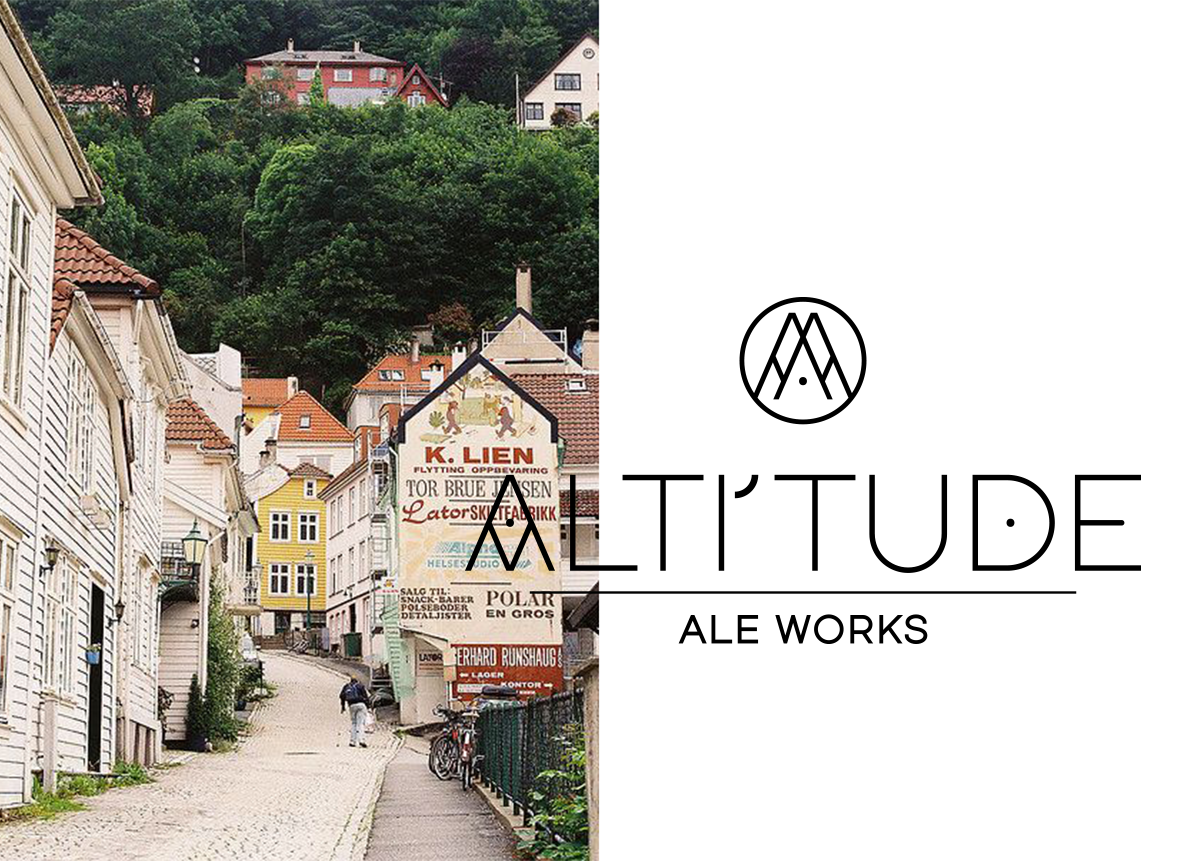 The expansion of the Two Tigers brand heads in to the Nordic region. The design incorporates the same counter format and signature décor that has proven effective and equally popular in other airport outlets. More importantly, the sushi chef remains the hero statement.
Urban Food Market is a fresh, quick service café offer that Myriad has implemented in several locations around the world.  This outlet is a new approach to the fit out identity, developing a more contemporary detailing.
Drawing upon design styling influences from traditional urban Shanghai, the sheltering structure provides a comfort for waiting passengers & friends. The brand begins with its Two Dragons logo with a palette of green, black & rustic brickwork.