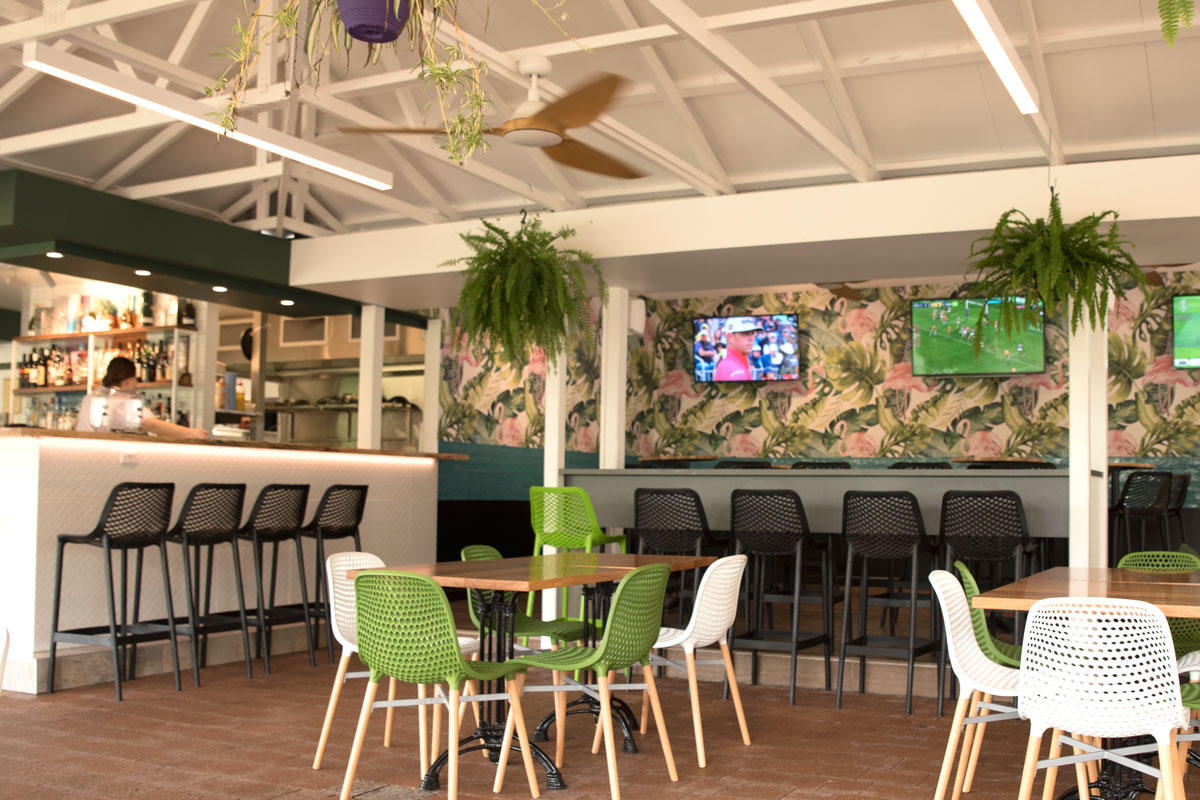 "The ambience reflects a sense of "club" that has a heritage & tropical lushness to engender relaxation & familiarity."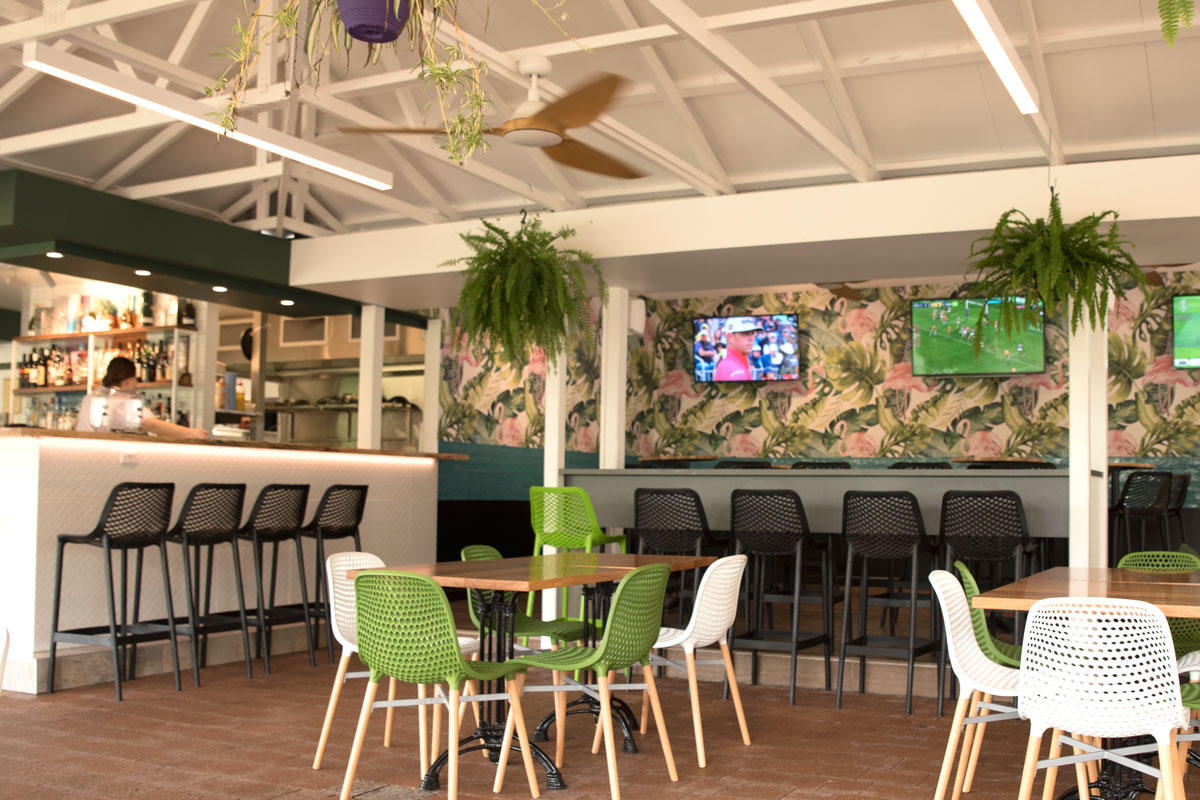 "The ambience reflects a sense of "club" that has a heritage & tropical lushness to engender relaxation & familiarity."
Cairns Colonial Club Resort
our services: concept design, ff&e, compliance & approvals, construction documentation
location: Cannon St, Cairns
size: 575sqm
completed: March 2019
An institution on the Cairns hotel landscape the Colonial Club has long been a family favourite across the region, but it was time for a refurbishment to lift the large landscaped property.  In parallel with a room upgrade program, myriad commenced with the central poolside venue.  A comprehensive redevelopment created a new kitchen, bar & lounge area alongside the pool & playground.  Carefully configured zones create a choice of leisure options for the guests & visitors to the property.
Ranging from casual dining; a sports & games area, to quiet lounge spaces, the distinct zones encircle the central bar.  Key to the design strategy is the casual engagement between bar staff & guest, enabling story telling after a day's adventures. The ambience reflects a sense of "club" that has a heritage & tropical lushness to engender relaxation & familiarity.  The guest response has been emphatic delivering a new facility with a substantial revenue for the property.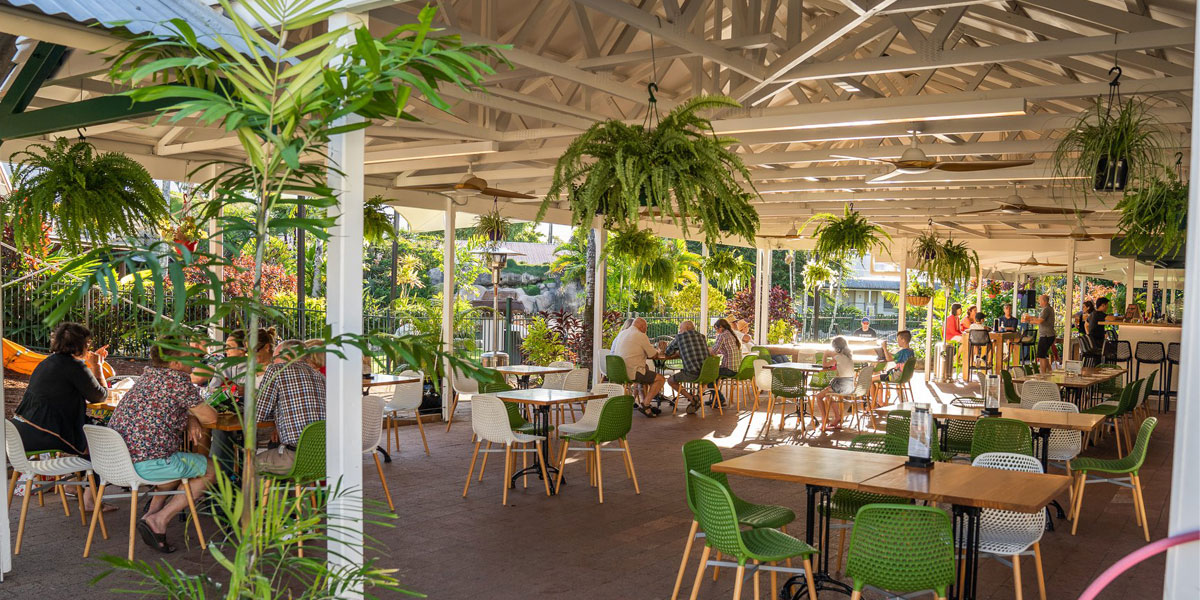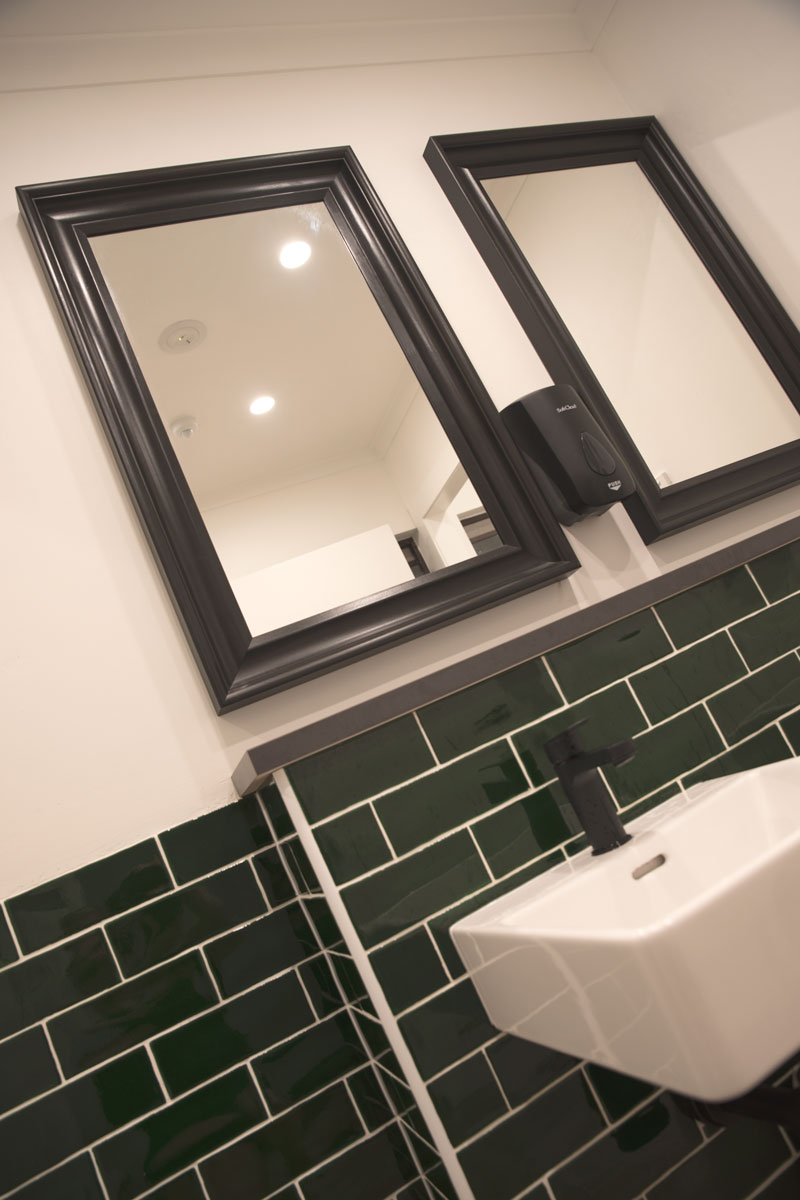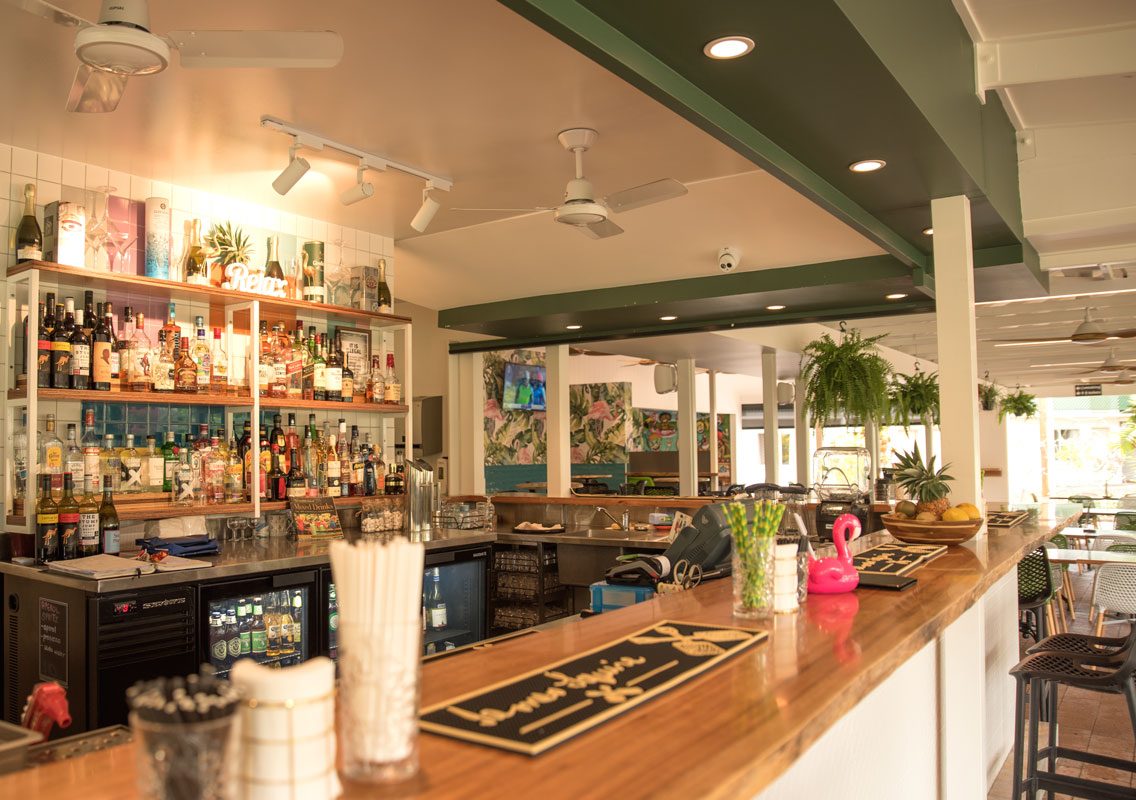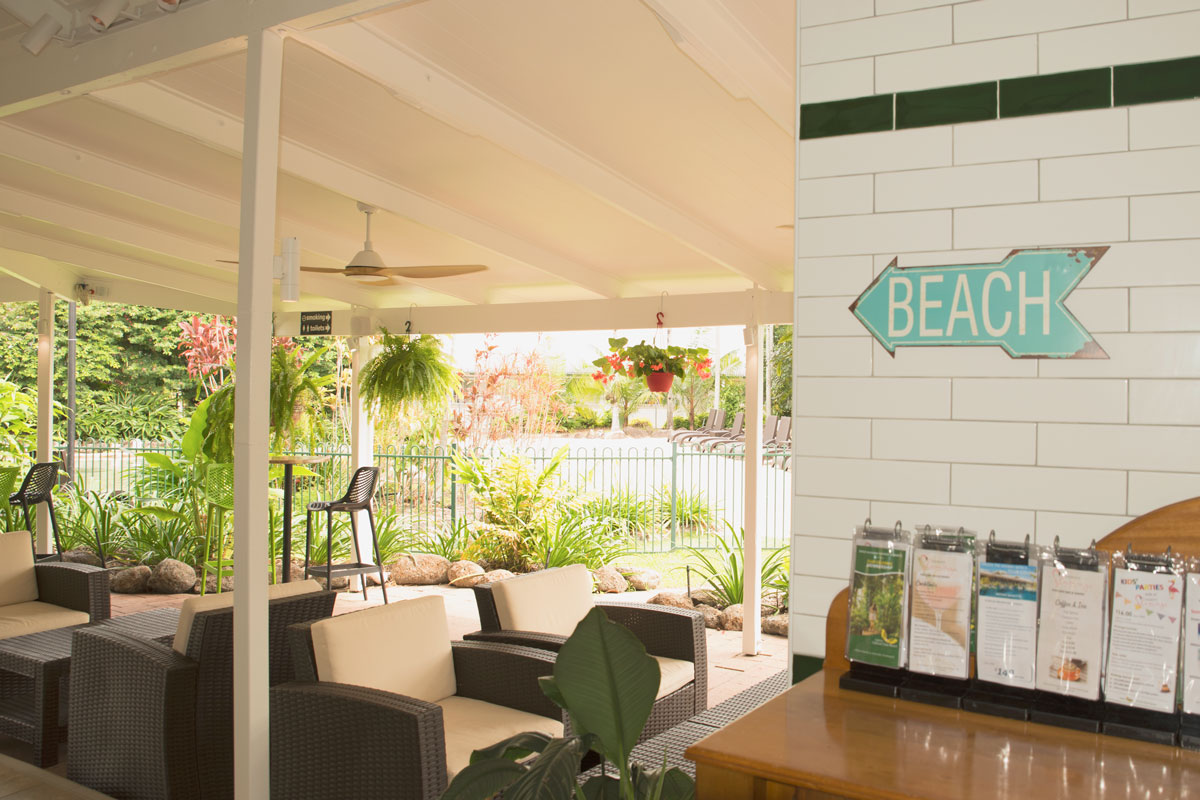 Myriad was engaged by the property owners to deliver this concept across a full hotel refurbishment. The complete refit of the lobby, restaurant, bar & meeting facilities; combined with the refurbishment of 314 rooms has transformed the aging property.
The embodiment of the name gave inspiration to create a space using the balance between two opposing natural elements. Bold manipulation of materials and texture are the foundation of the design technique for this restaurant.
Our fifth project with Carlton Horn, the commission was to create a complete & new dining experience that takes advantage of an iconic waterfront location. The design solution integrated branding & the interior to reflect the brasserie style menu.