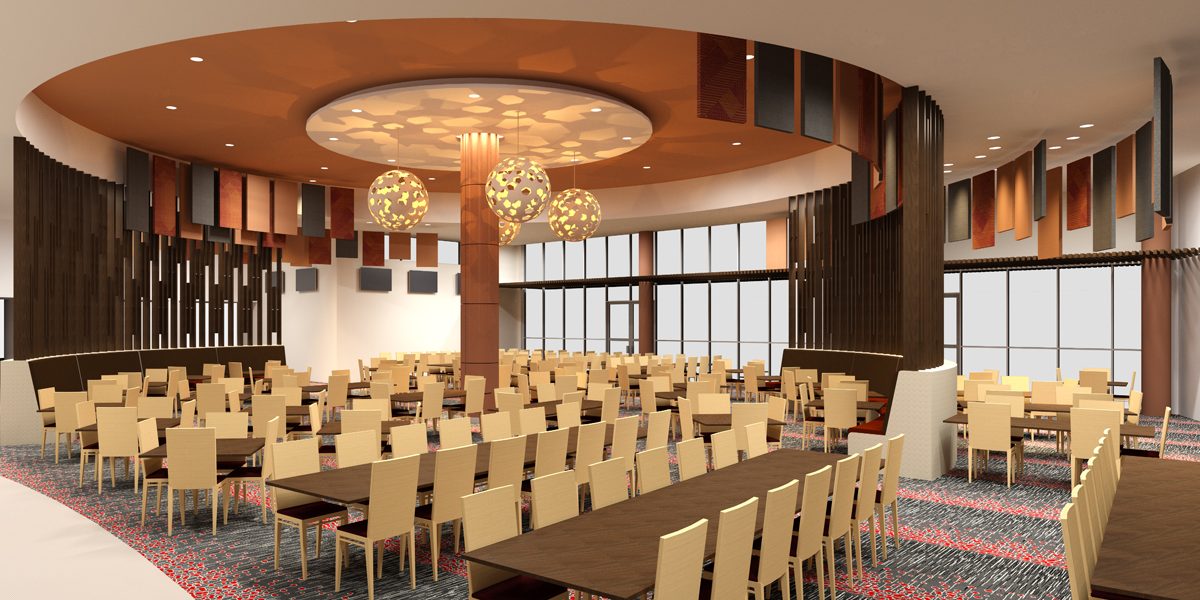 "Concentric rows of sound absorbing 'banners' are arrayed around the circular seating arrangement."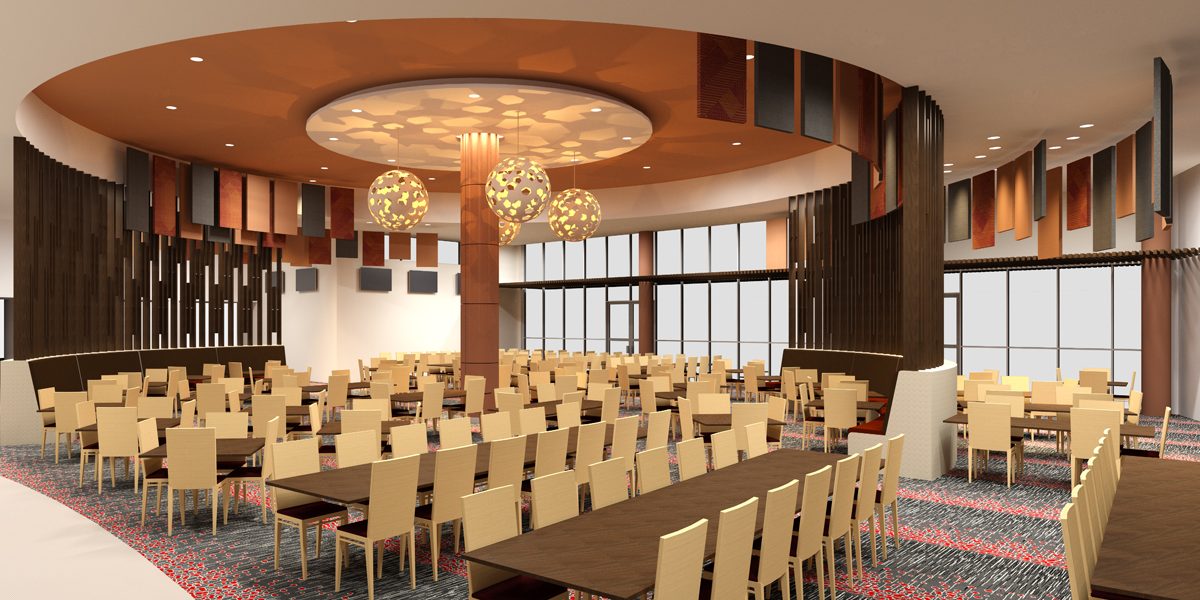 "Concentric rows of sound absorbing 'banners' are arrayed around the circular seating arrangement."
Cazalys Barassis Restaurant
our services: concept design, planning
location: Cazalys, Cairns City
size: approx. 450sqm
completed: July 2018
Barassis Restaurant at Cazalys has proven so popular that it is frequently overflowing.  With such enthusiastic diners, a subtle balancing of the acoustics was required.  As a positive design element, concentric rows of sound absorbing 'banners' were arrayed around the circular seating arrangement.  The acoustic treatment was carefully calculated to ensure a softening of the sound landscape for dining comfort, without deadening.  A design solution that harmonizes aesthetics & comfort to ensure the ongoing popularity of the venue.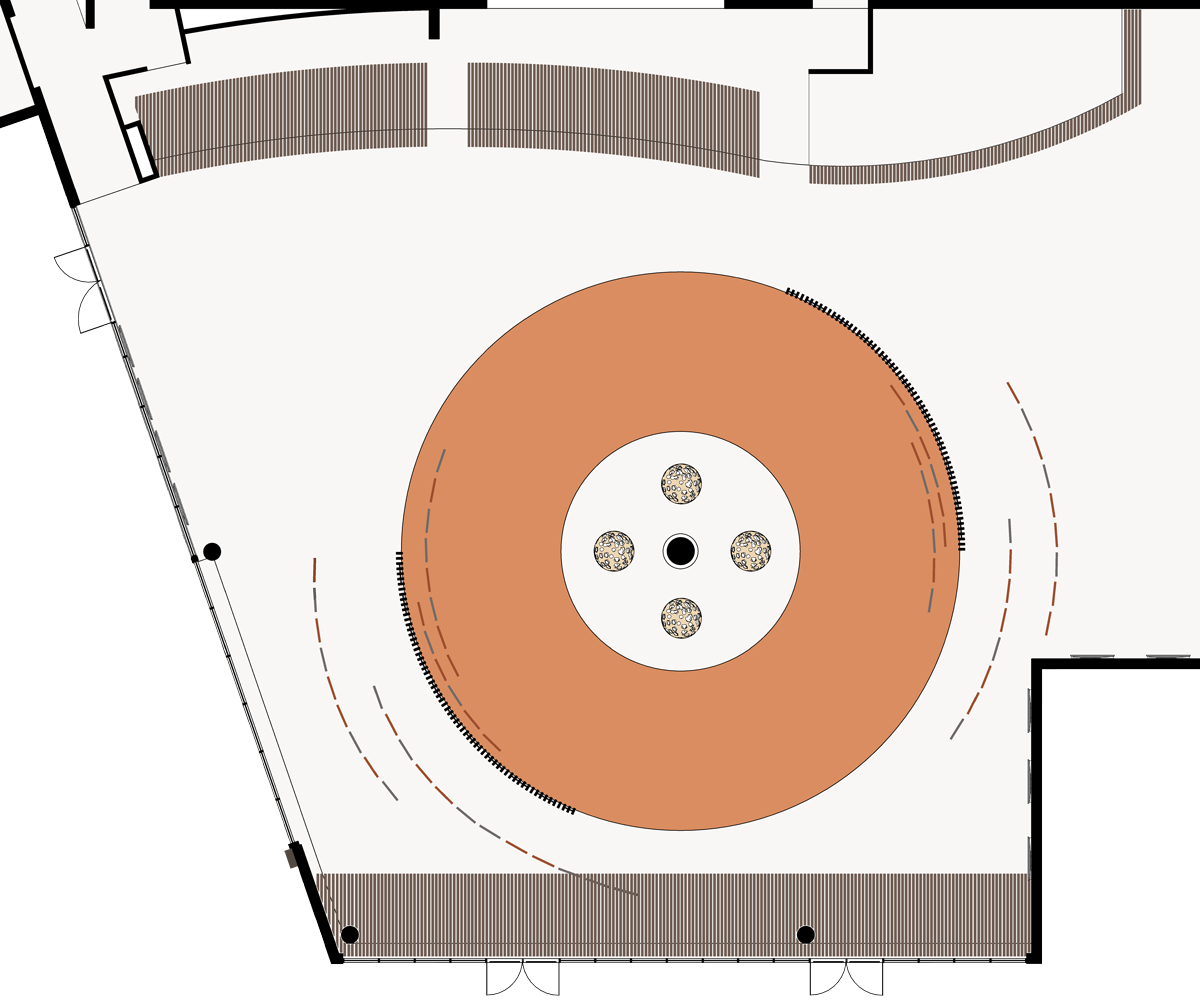 The Cairns Corporate Tower has been undergoing a complete refurbishment to ensure its status as the premium office facility in Cairns. To complete the facility & amenity of the building's occupants, the design of an equally high calibre restaurant is underway.
Our fifth project with Carlton Horn, the commission was to create a complete & new dining experience that takes advantage of an iconic waterfront location. The design solution integrated branding & the interior to reflect the brasserie style menu.
Last Wave is the anchor restaurant & bar offer in the International terminal, aimed clearly at the middle ground for the relaxed holiday makers on their way home from the beach – sun bleached, light & fresh.