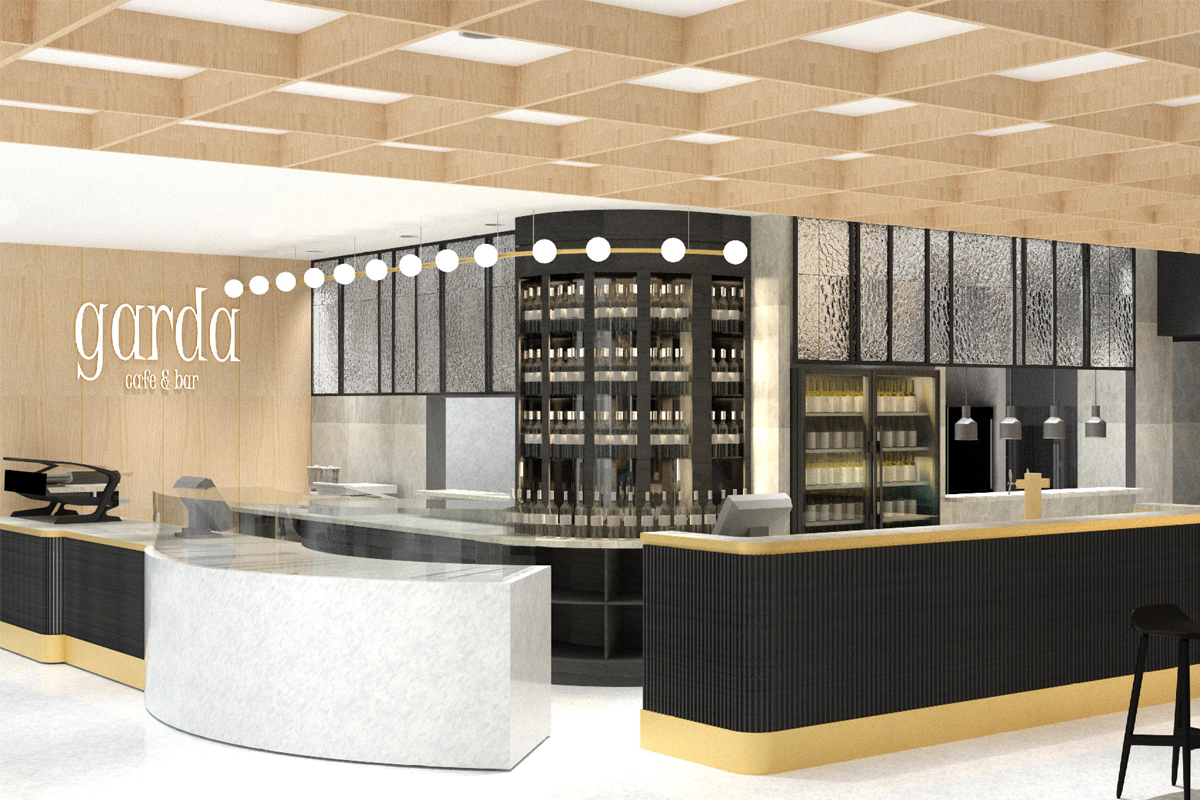 "Premium finishes are highly detailed with a "feel" that is assuring of a quality dining experience."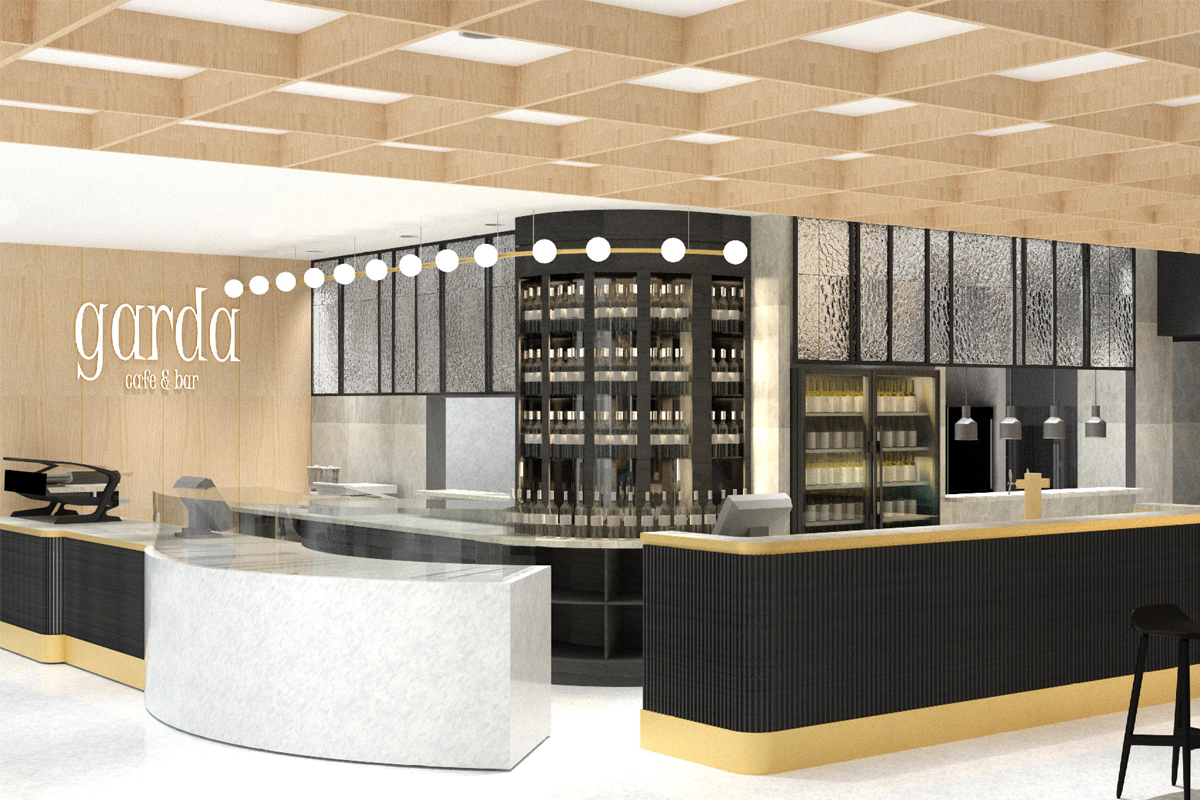 "Premium finishes are highly detailed with a "feel" that is assuring of a quality dining experience."
our services: concept & fitout design, planning
location: Cairns Corporate Tower, Cairns City
size: approx. 175sqm
The Cairns Corporate Tower has been undergoing a complete refurbishment to ensure its status as the premium office facility in Cairns. To complete the facility & amenity of the building's occupants, the design of an equally high calibre restaurant is underway, awaiting implementation for the new operator. Whilst taking reference from the common area palette, the restaurant fitout design has been created to provide a "third place" for meetings & a respite from the office grind upstairs. It will be their place to meet friends; bring clients & meet with colleagues. Premium finishes are highly detailed with a "feel" that is assuring of a quality dining experience. This is a venue that will certainly be adopted with a sense of the worker's own.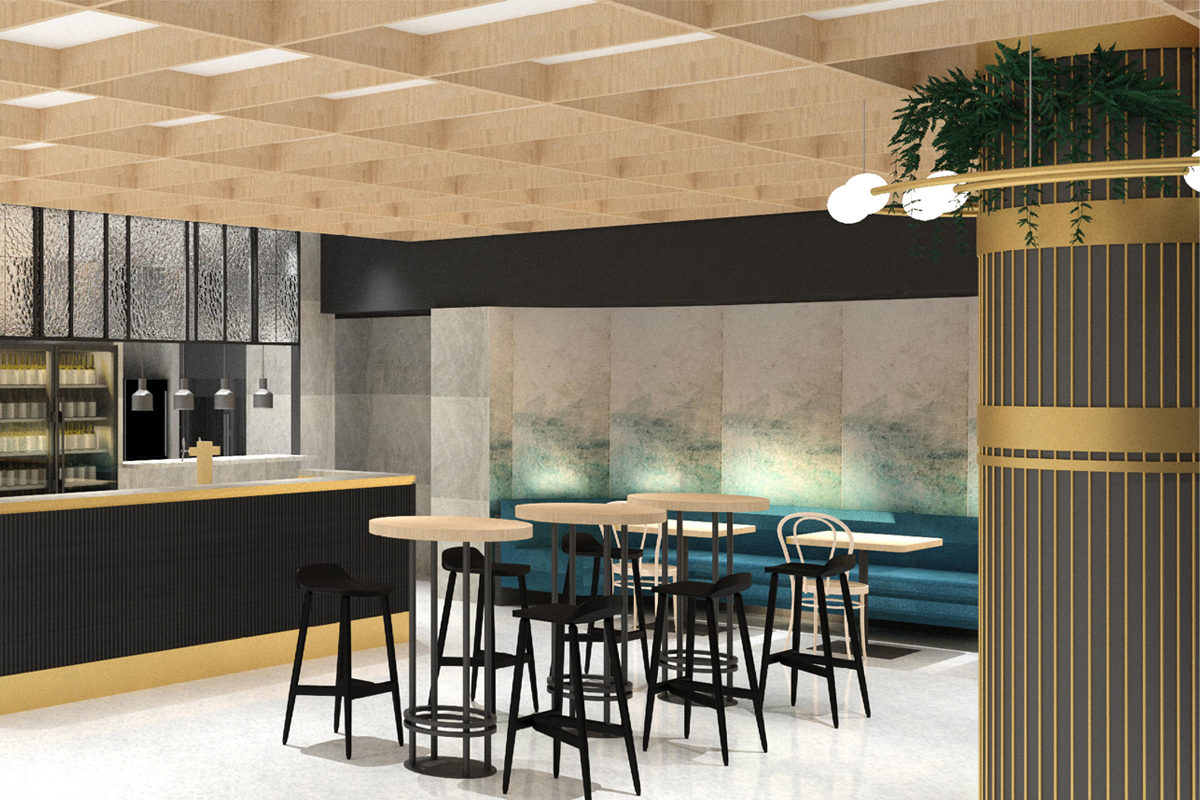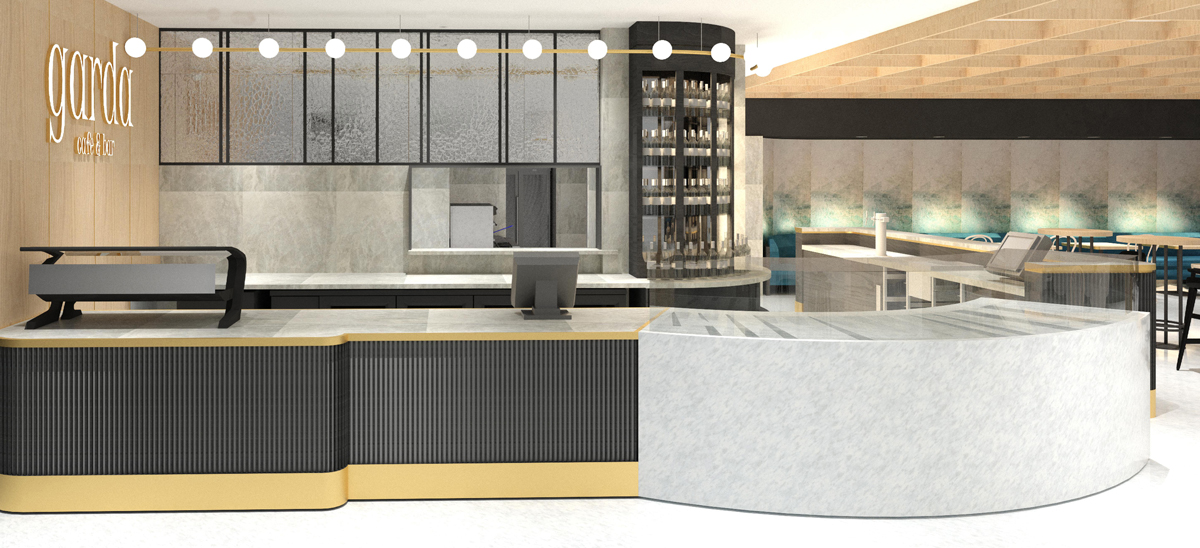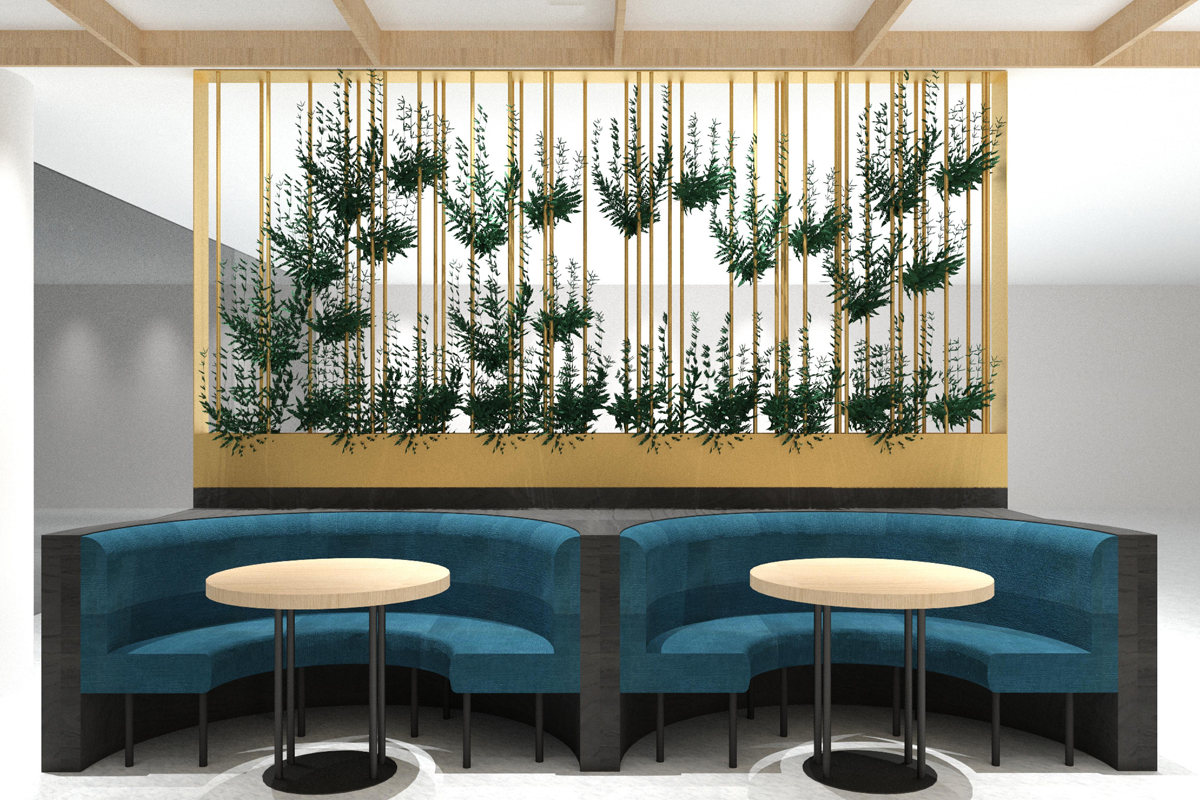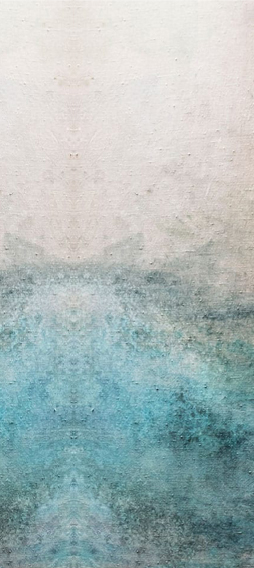 Our fifth project with Carlton Horn, the commission was to create a complete & new dining experience that takes advantage of an iconic waterfront location. The design solution integrated branding & the interior to reflect the brasserie style menu.
After 2 decades resident in the City Centre, Ochre Restaurant undertook a move to the waterfront. Not only have their loyal customers followed, but the new location & fitout have seen significant growth in patronage & turnover above their former home.
Last Wave is the anchor restaurant & bar offer in the International terminal, aimed clearly at the middle ground for the relaxed holiday makers on their way home from the beach – sun bleached, light & fresh.