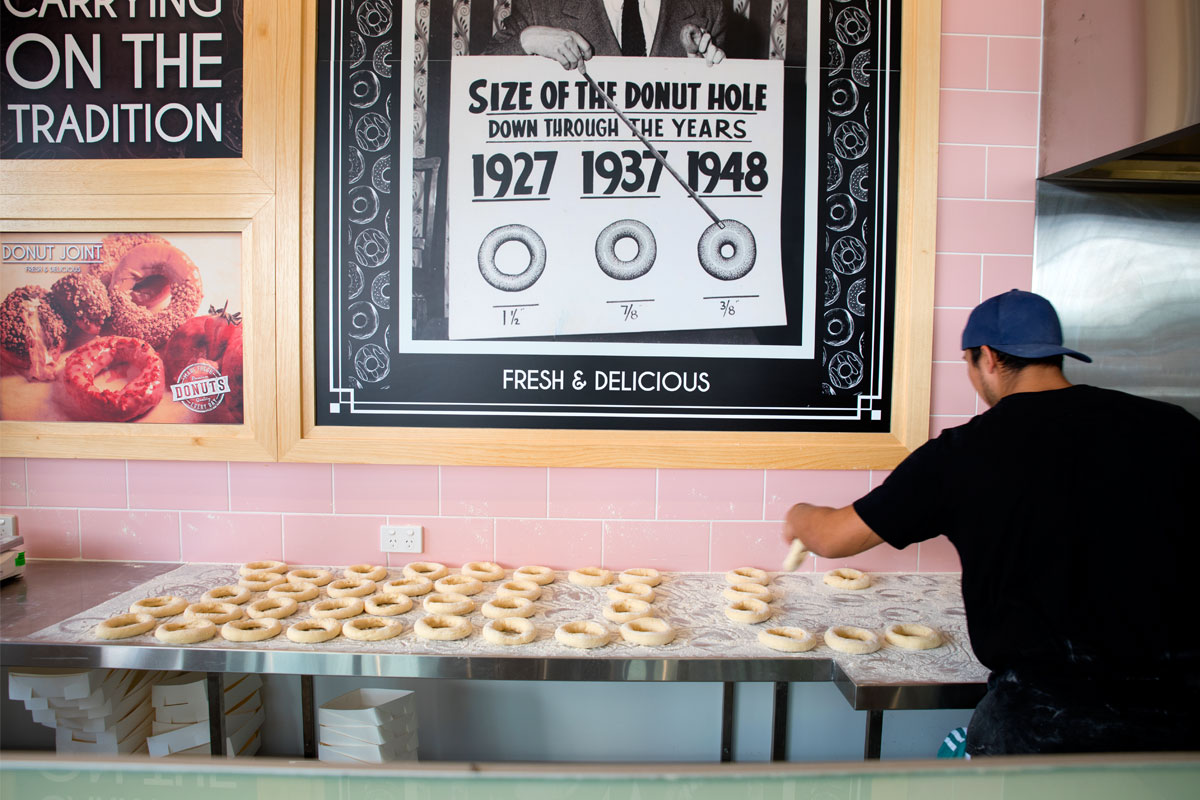 "The colours are pastel and distinctive, establishing a look & feel for the brand that is both unique & inviting."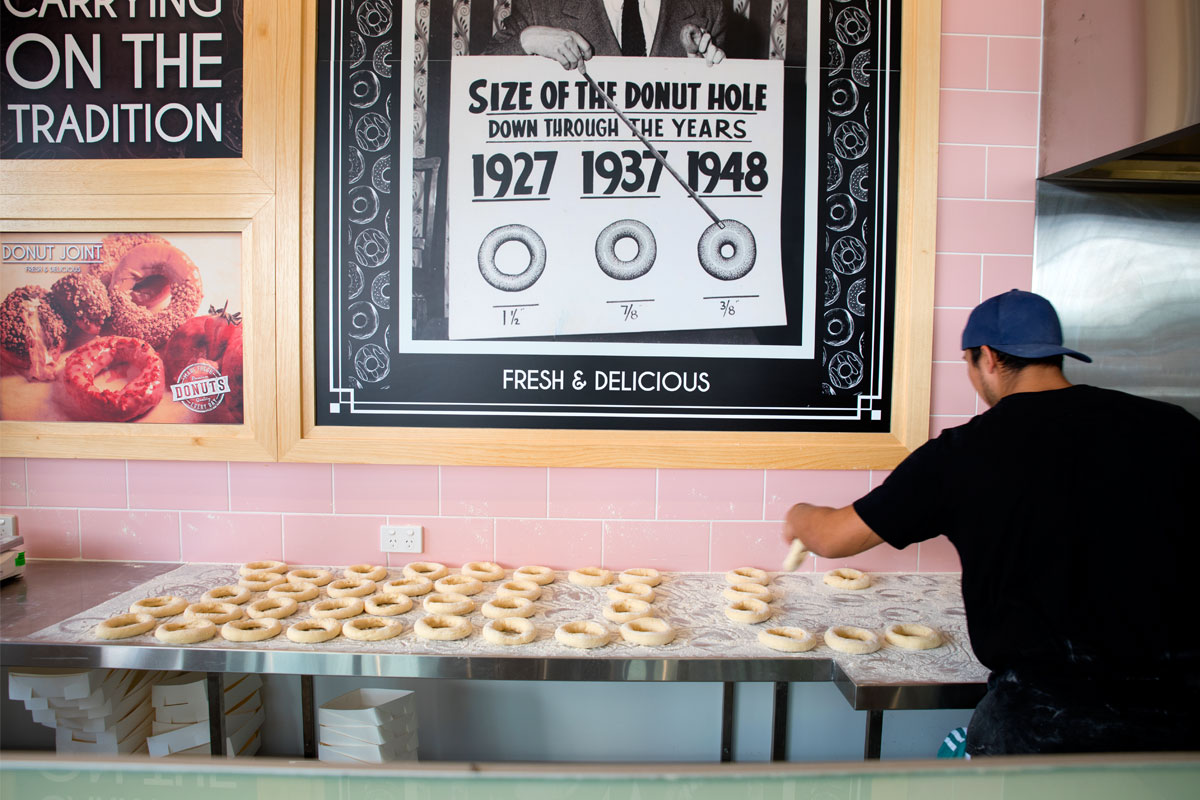 "The colours are pastel and distinctive, establishing a look & feel for the brand that is both unique & inviting."
our services: concept design, ff&e, compliance & approvals, construction documentation
location: Smithfield SC, Smithfield
size: 85sqm
completed: November 2017
Having perfected his traditional donuts, Maurice was ready to create a retail brand that delivers his passion to a much wider market.
The design ingredients draws inspiration from the 1950's West Coast USA culture without becoming clichéd.  The colours are pastel and distinctive, establishing a look & feel for the brand that is both unique & inviting.  Blonde timber and striking pink crystal marble from Chillagoe are befitting of the style and quality of Maurice's baking. With the showcases full of fresh product, the impact of the donut sings the message loud and clear; reinforced by the artisan busy at work on the next batch to satisfy the constant demand.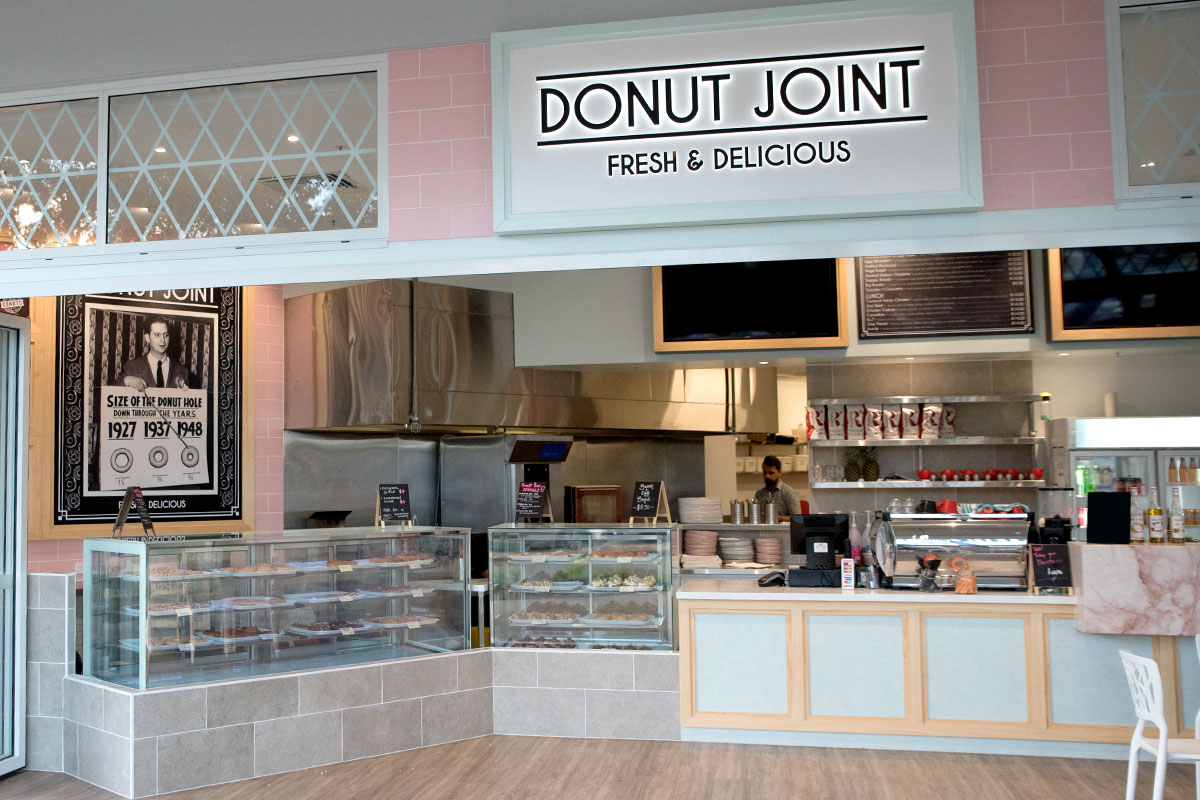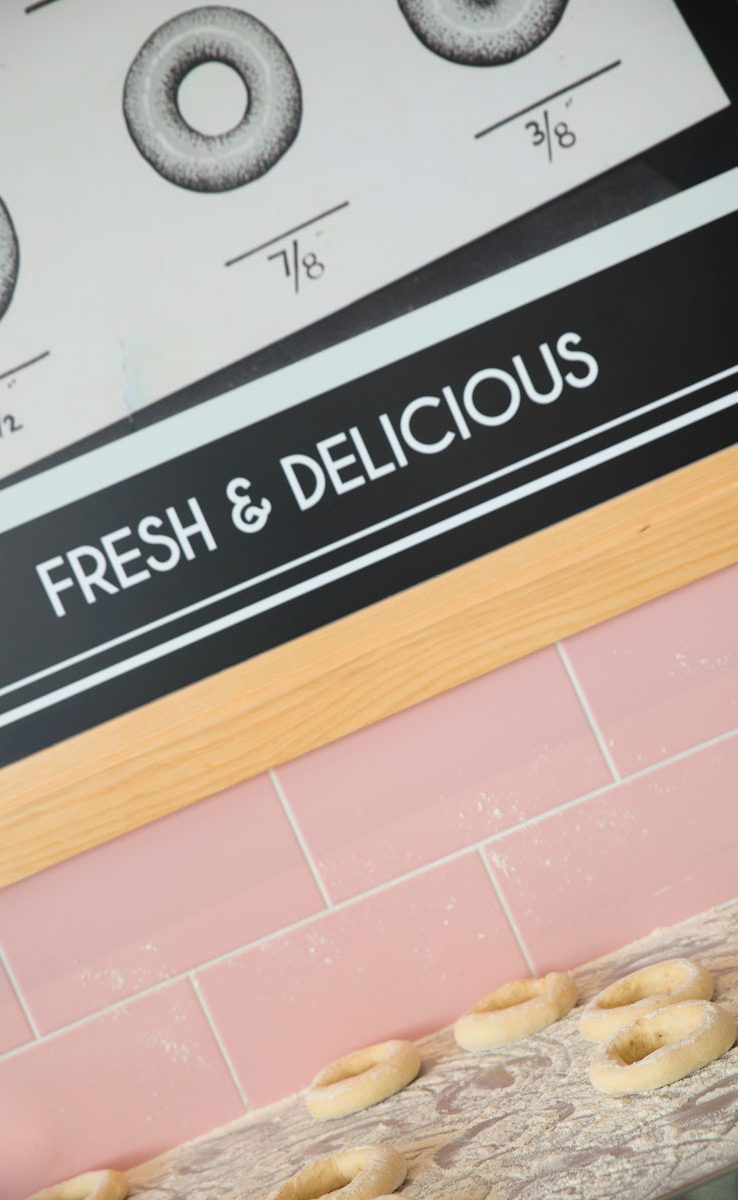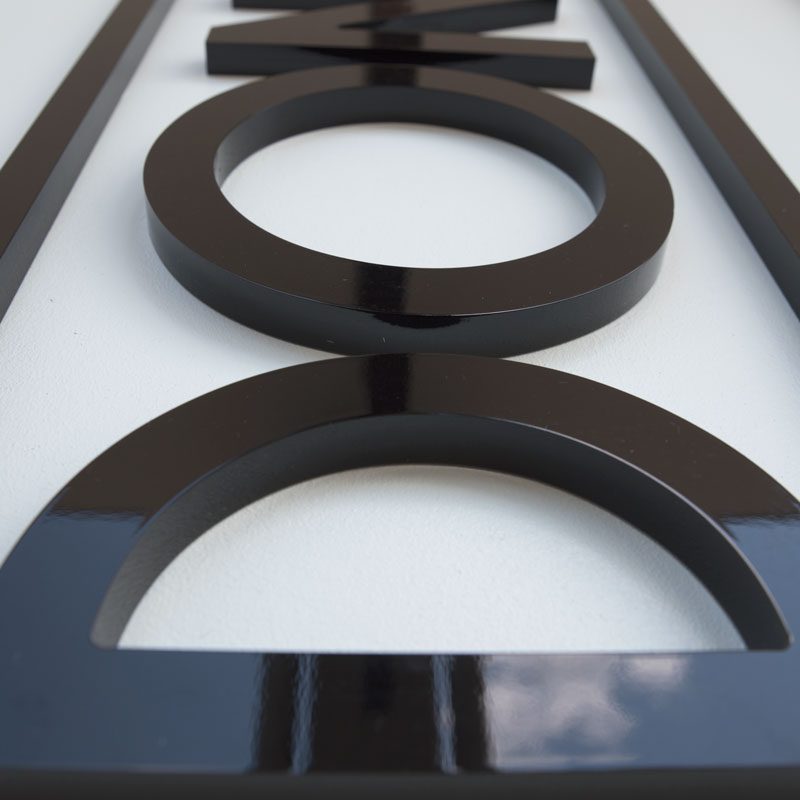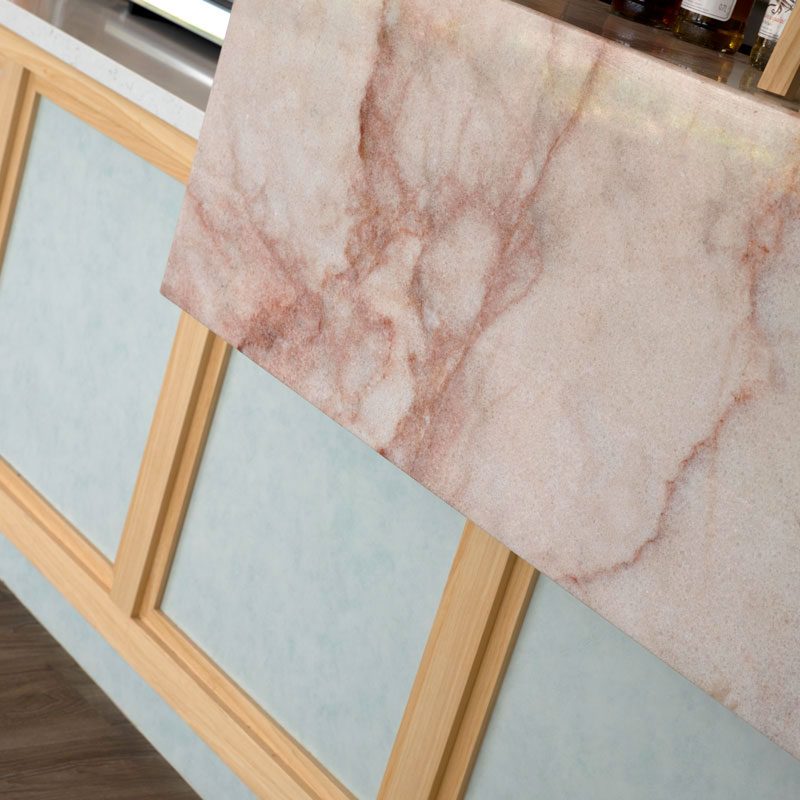 It was time for Mika to move from chef to proprietor with the opening of his first bakery in the new precinct at Smithfield SC.  He had a name and a passion for baking, so now it was time to design a kitchen, servery and café that would befit the daily fresh goods.
Whilst the coffee bean is the hero in the House of Beans – this is a vibrant and playful brand offer. An uplifting environment that stands out in the terminal as often weary departing passengers are looking for place to rest as they await their flight.
Surely one of the most talked about cafes we've worked on, Candy has immediately hit the top of the favourites list on the cool cafe scene of Cairns.