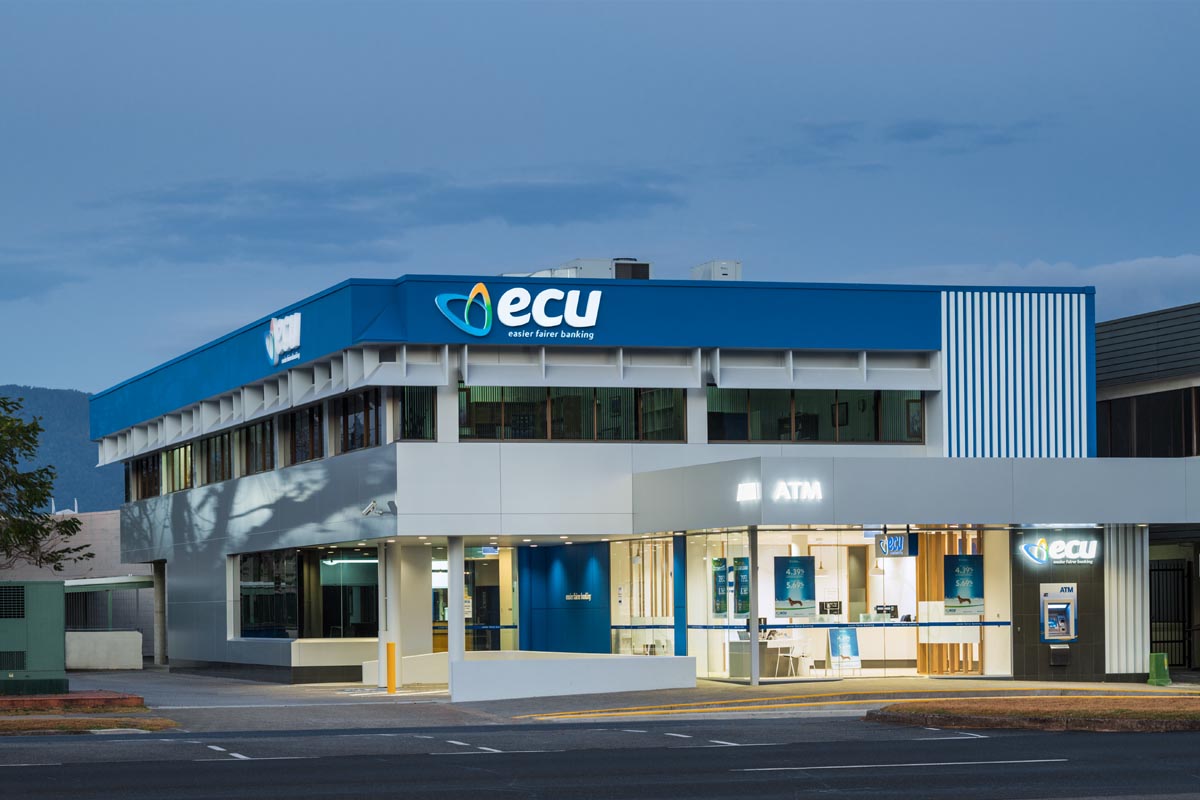 "The highway location for the head office now has a significantly stronger presence both day & night."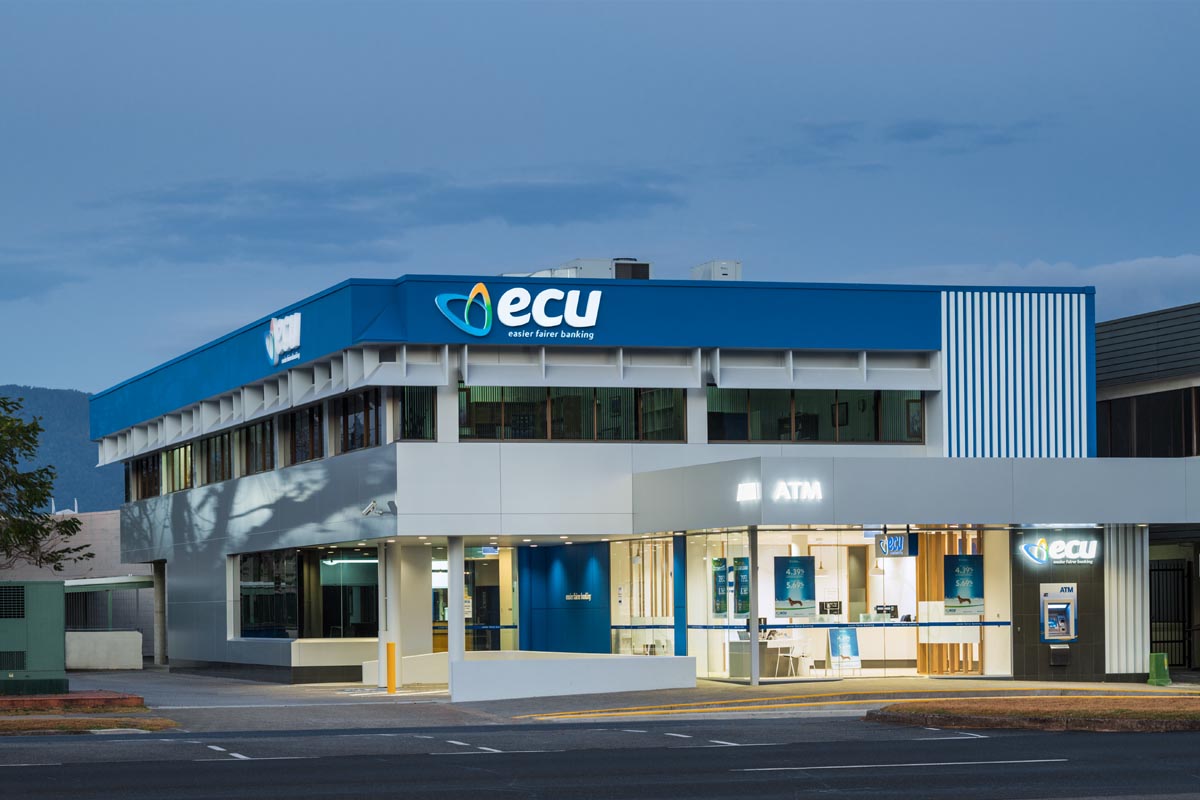 "The highway location for the head office now has a significantly stronger presence both day & night."
our services: concept design, ff&e, compliance & approvals, construction documentation
location: Cairns, Innisfail, Townsville
size: 400sqm & 100sqm & 55sqm
completed: 2014 – 2015
From their foundation in 1973, ECU Australia has grown and evolved as a vital and energetic Credit Union, providing the full suite of contemporary banking and financial services to their members.
The new branding has been now implemented in 3 locations.
With a strongly positive response from membership & substantial increase in the number of customer visits, ECU has been very positive with the response to their new facilities.
The highway location for the head office now has a significantly stronger presence both day & night. The smaller Townsville CBD site has proven that the key retail ingredients can work in large & small locations.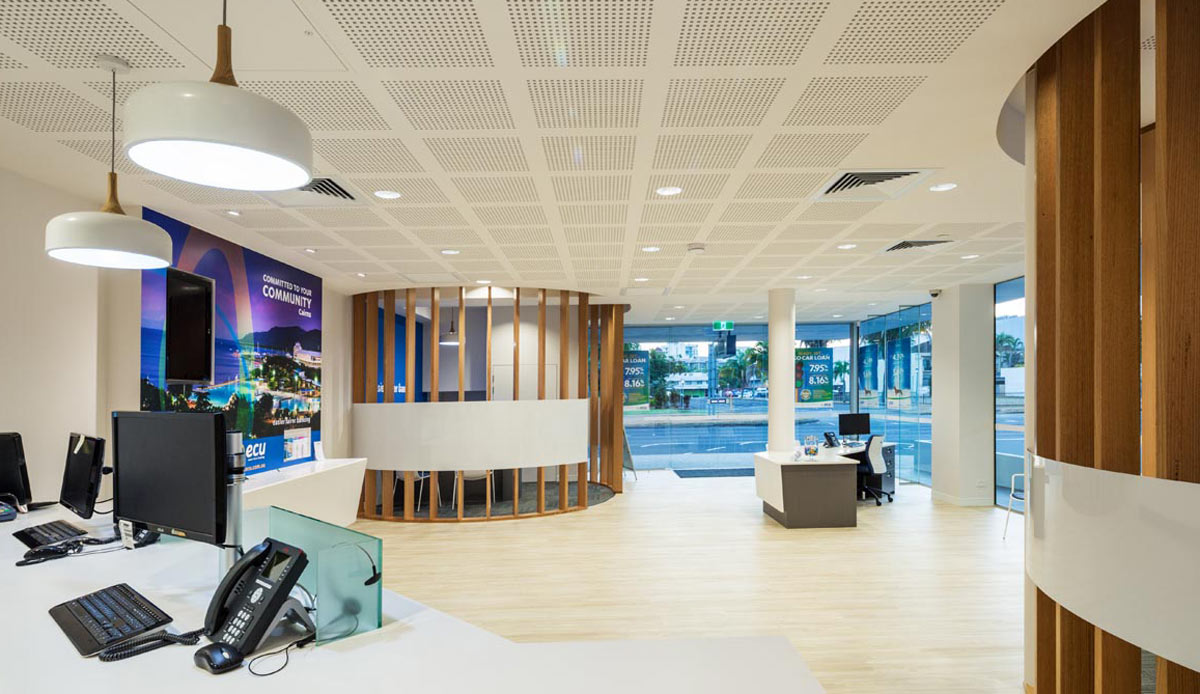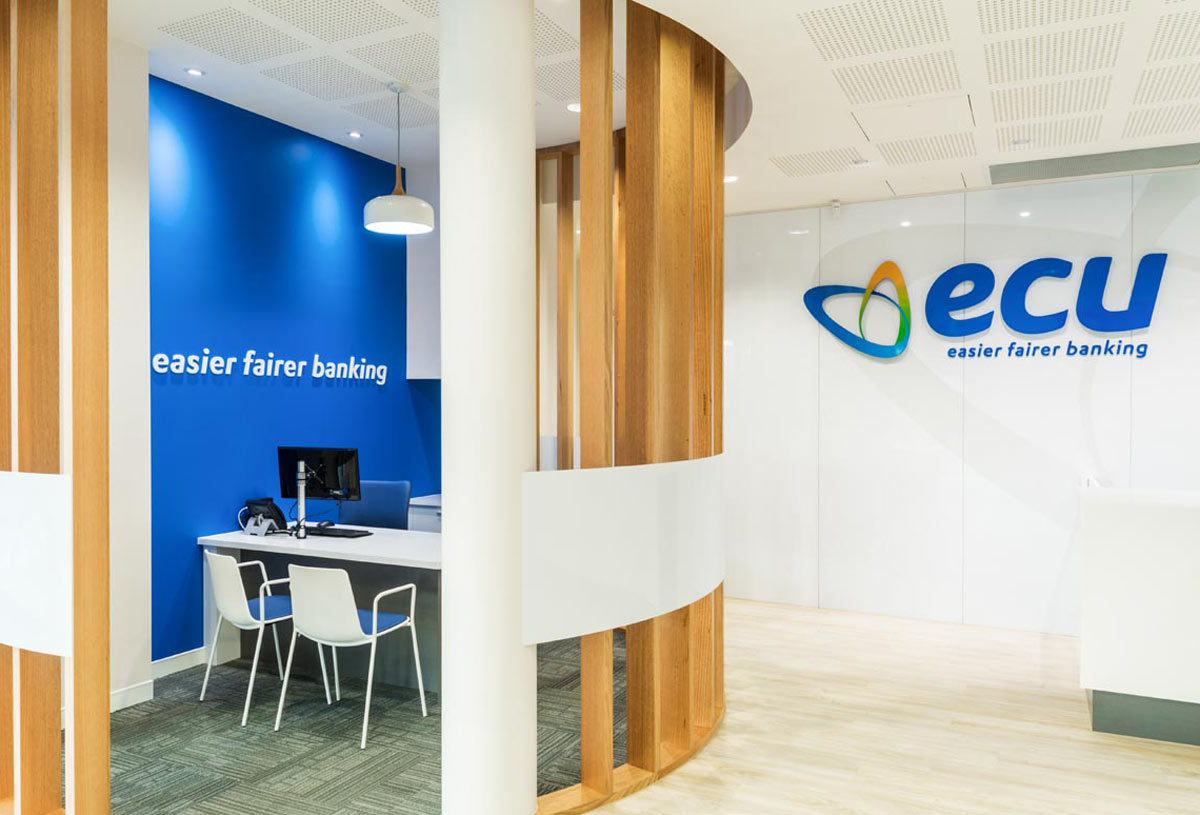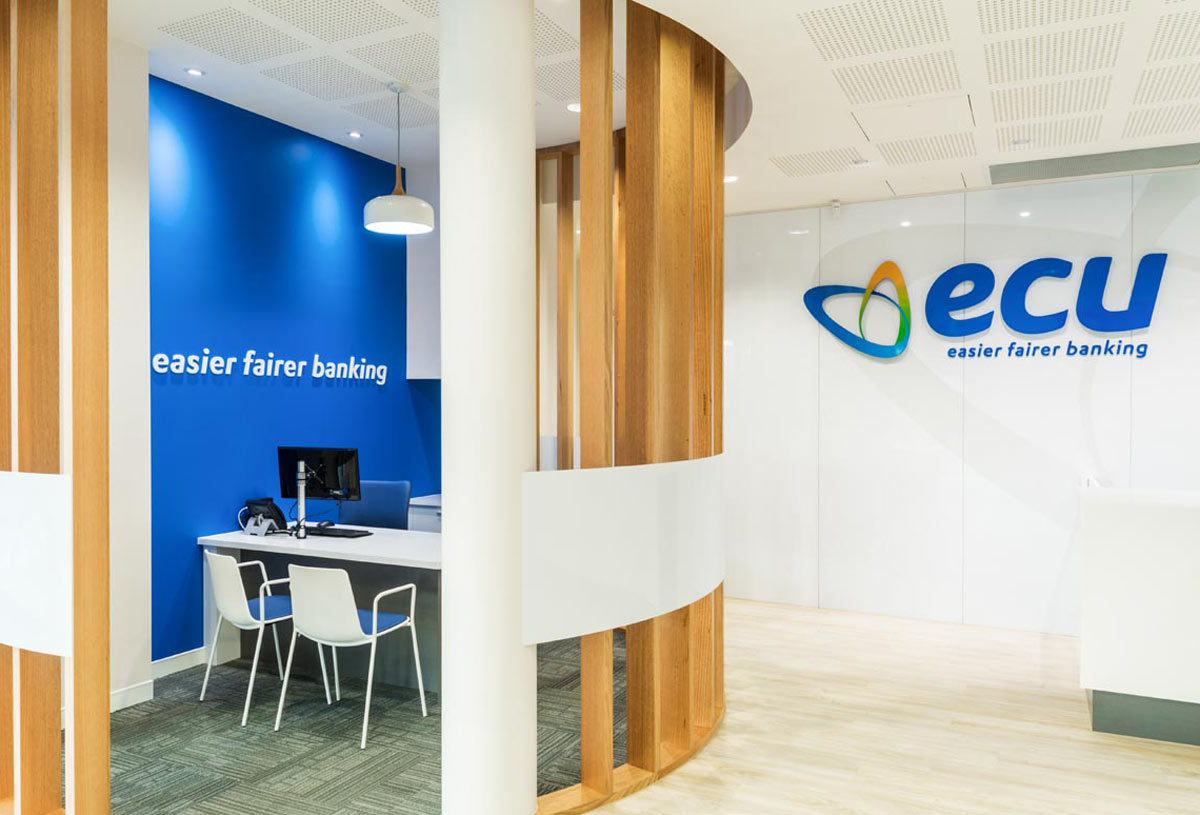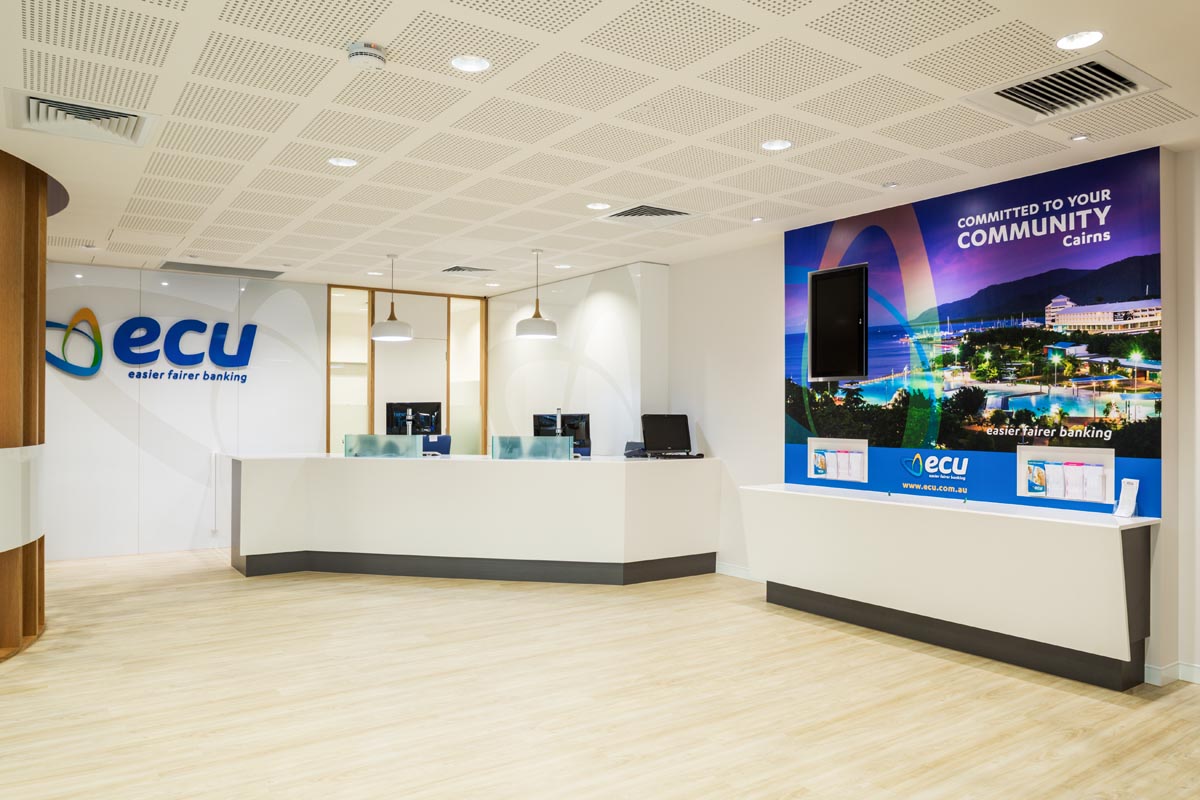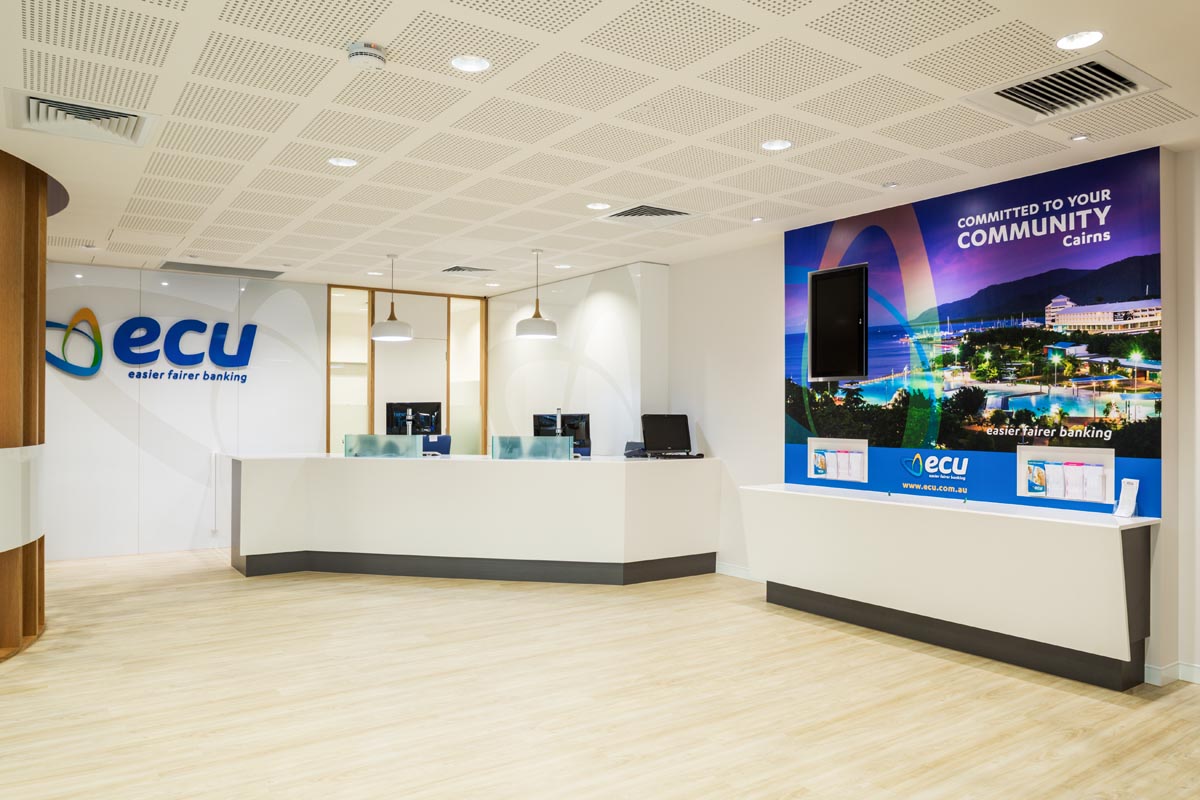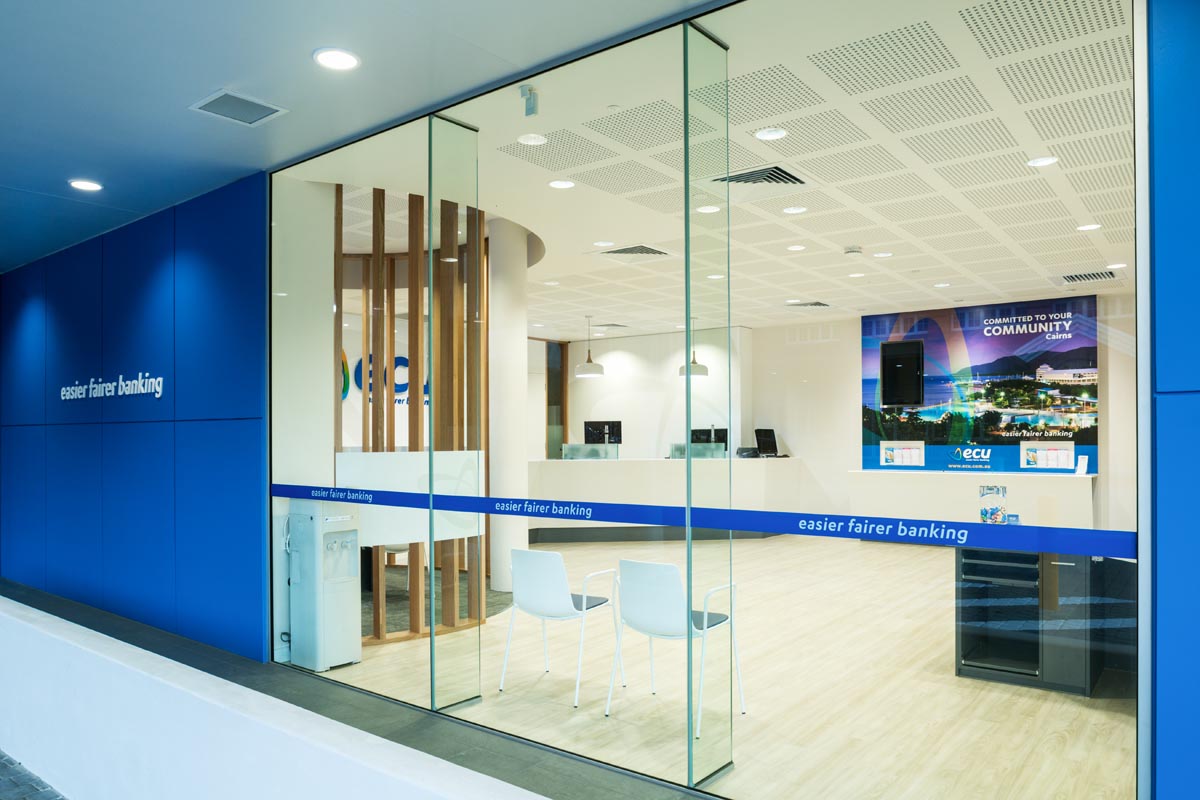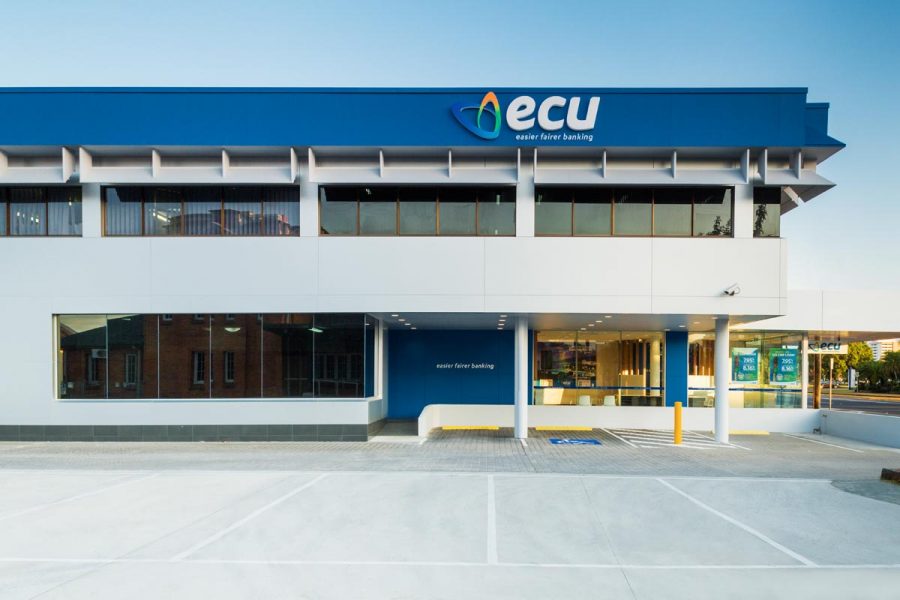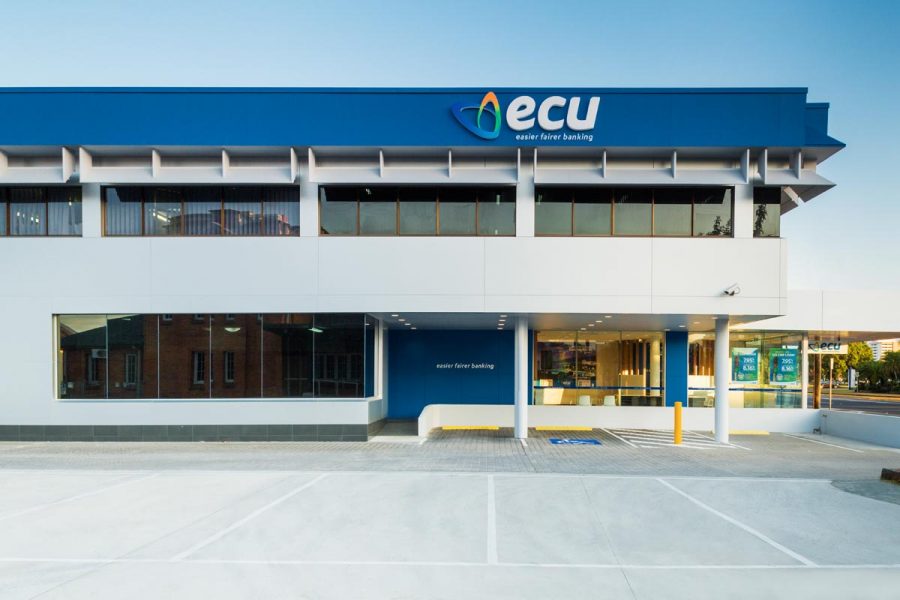 We have completed 20 commercial fitout projects for Hertz Australia, covering every state in Australia and five locations in New Zealand. The projects in Adelaide, Perth and Sydney are adopting the new international brand livery, which were released in the US & Europe.
The Cairns support facilities for the Groote Eylandt staff fulfil a diverse range of roles.  These premises however are much more than a daily working environment; they are a gathering place for the Traditional Owners.
The Cairns office of BP Australia was required to relocate from the old fuel depot for safety and quality of workplace imperatives. A complete strip out of the new tenancy gave the opportunity for a 'clean slate' start to the design.