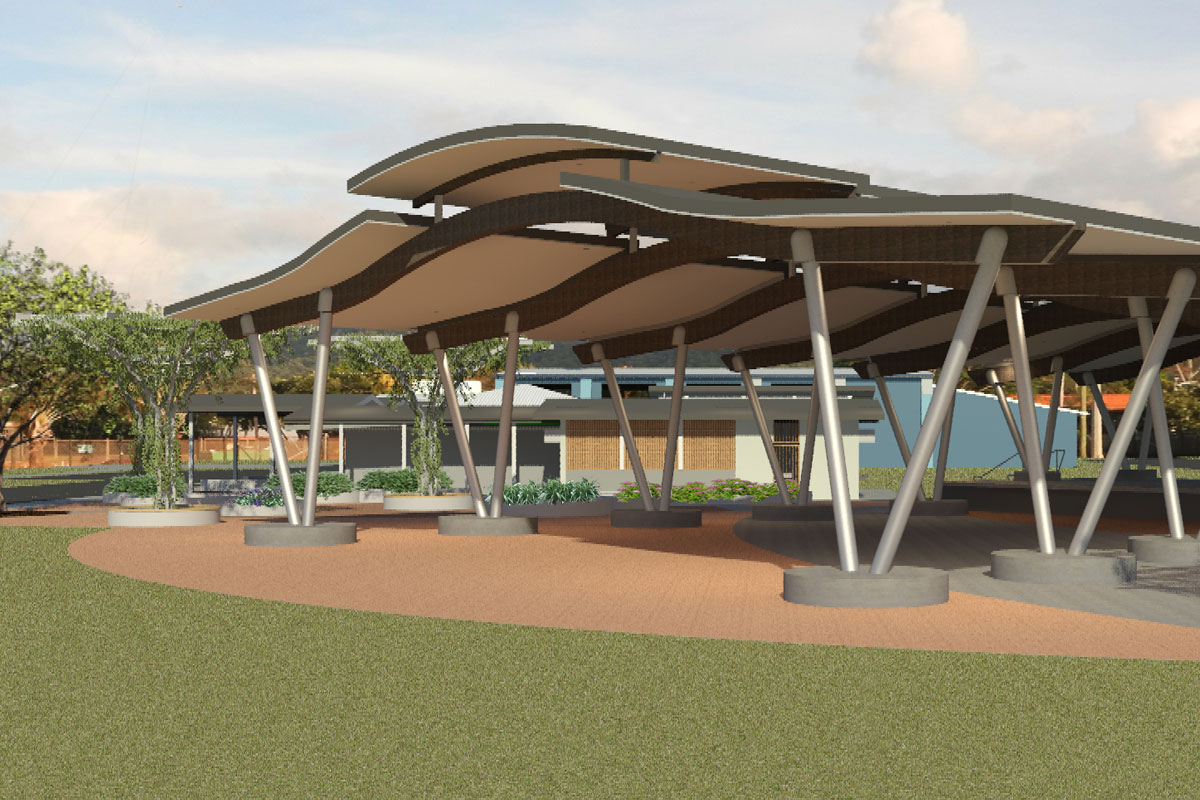 "The central park sound stage will be an icon for the town and a hub for all manner of activities."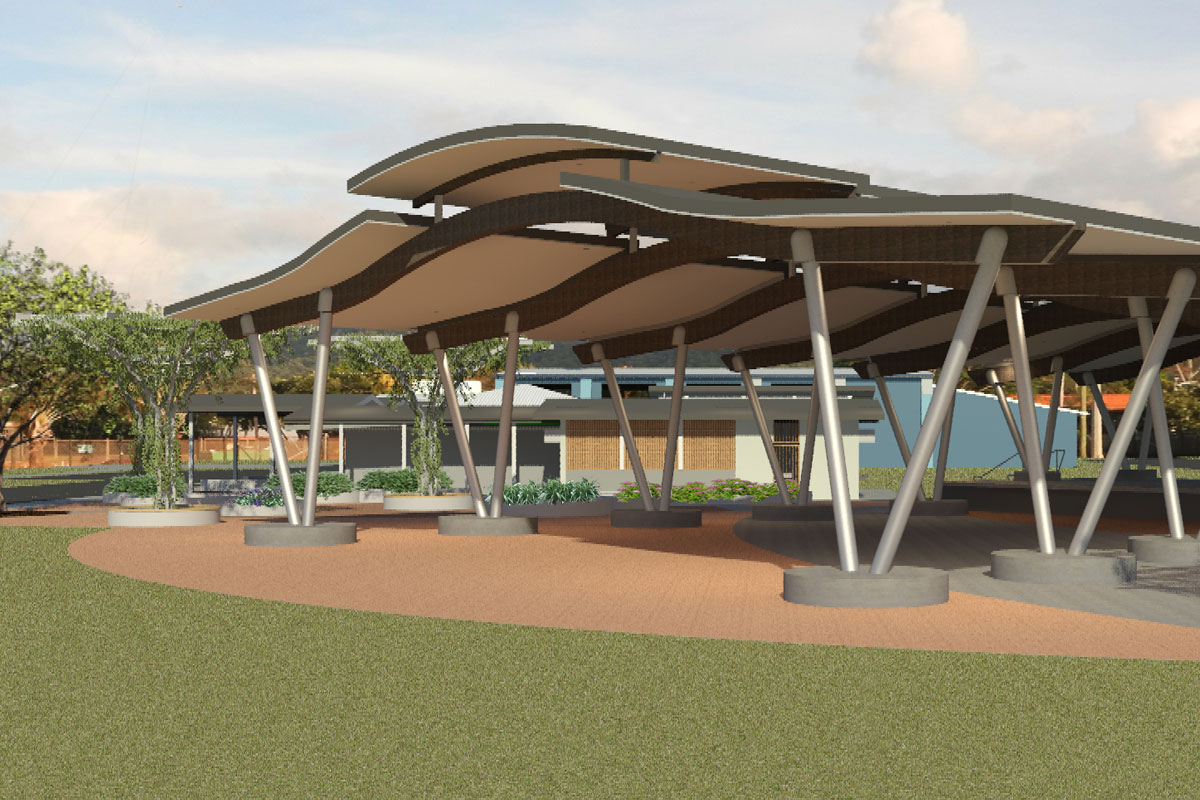 "The central park sound stage will be an icon for the town and a hub for all manner of activities."
our services: concept & building design, compliance & approvals, construction documentation
location: Hope Vale Aboriginal Shire Council
size: approx. 3200sqm
The township of Hope Vale is growing, reflecting the maturity of the facilities & townsfolk. A key driver to support the ongoing growth is the development of the civic heart & central hub to the town. Myriad is currently working with Council on the development of several commercial facilities in Muni Street.  Equally important is a focus for activities. As with all towns, a central park with a soundstage is a hub for the entire town to gather; a place for celebrations; events; school concerts; sports & recreation. The central park sound stage is much more than a sheltered area for gathering; the building will be an icon for the town; a signature image for tourism and a source of civic pride.
Several design concepts were explored with Council, settling upon a curving form that could reflect various faunal emblems. Very large span curving engineered timber beams became the key design element. Floating like wings overhead, curved roof panels step upwards away from the stage providing shelter for over 300 people. The stage is the focus for performers; or simply an impromptu play space. Accompanying the soundstage are shaded gardens & planning for a future café seating with young age playground.

With long standing relationships, we have designed & documented a significant number of dwellings for these communities, with the aim to maximise the role of local workforce, thus creating training, employment and importantly local ownership.
Central to the main street of town, the old hall had been boarded up for several years and was clearly a missing ingredient to the fabric of society.  The hall has been fully renewed & extended with a complete refit; it is now ready for a new life.
Since 2013, Myriad has been working closely with the Hope Vale Aboriginal Shire Council building team to see the construction of over 30 new residences. The designs are always mindful of the user's needs and ease of maintenance.