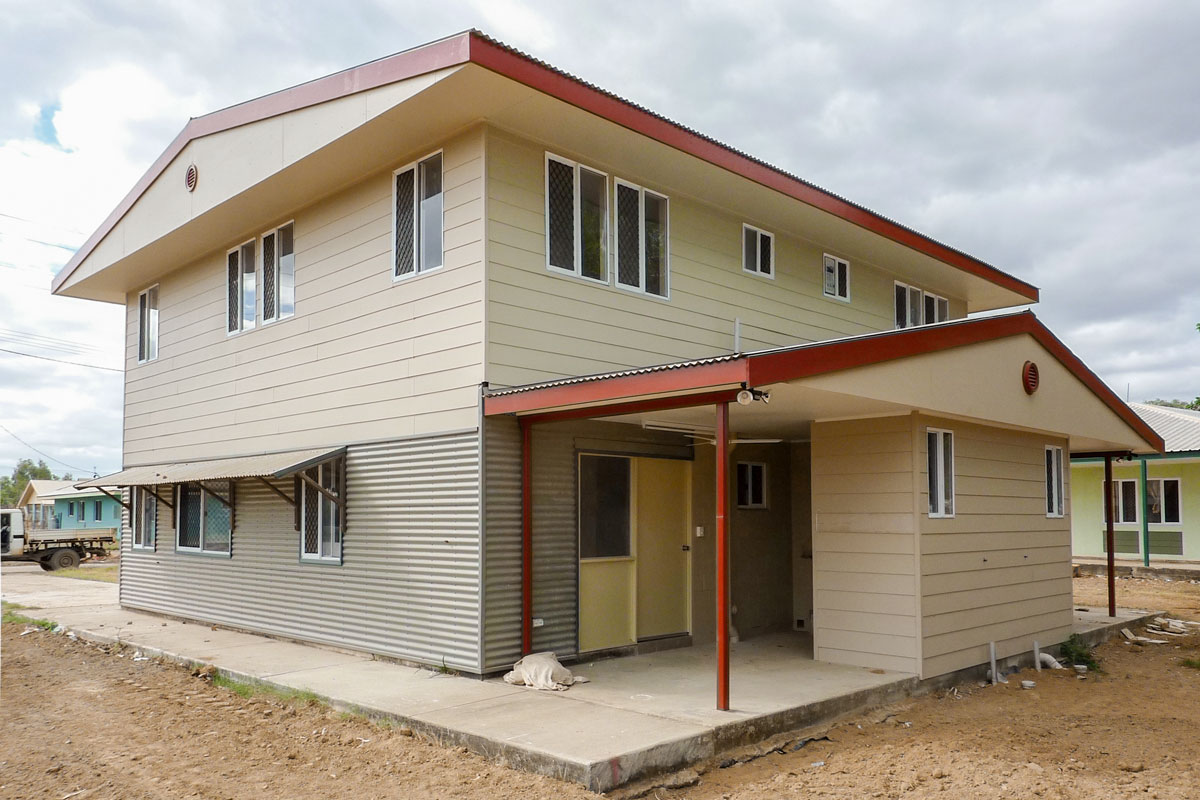 "Most typically, the houses are detailed to maximize the opportunity for the role of local workforce, thus creating ownership."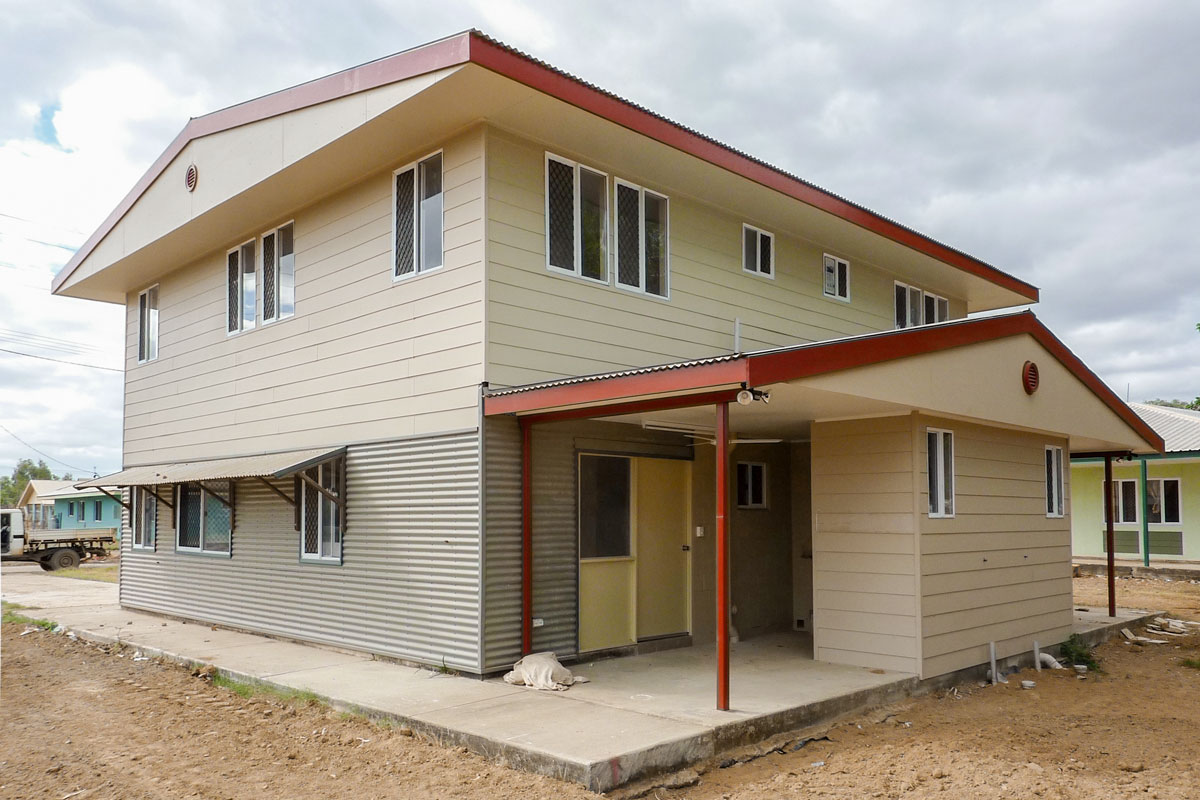 "Most typically, the houses are detailed to maximize the opportunity for the role of local workforce, thus creating ownership."
Kowanyama Community Housing
our services: planning, compliance & approvals, construction documentation
location: Kowanyama Aboriginal Shire Council
Size: over 40 individual dwellings
completed: Since 2007
With long standing relationships, we have designed & documented a significant number of dwellings for these communities. Most typically, the houses are detailed to maximize the opportunity for the role of local workforce, thus creating training, employment and importantly local ownership. Whilst the designs must meet the exactly requirements of the Department codes, most importantly they each fulfill the ambitions of the individual families.
In Kowanyama we also had the opportunity to rehabilitate several derelict houses – lifting and duplexing them to return valuable accommodation to the Community. The outcomes achieved have indeed been very satisfying for the myriad team.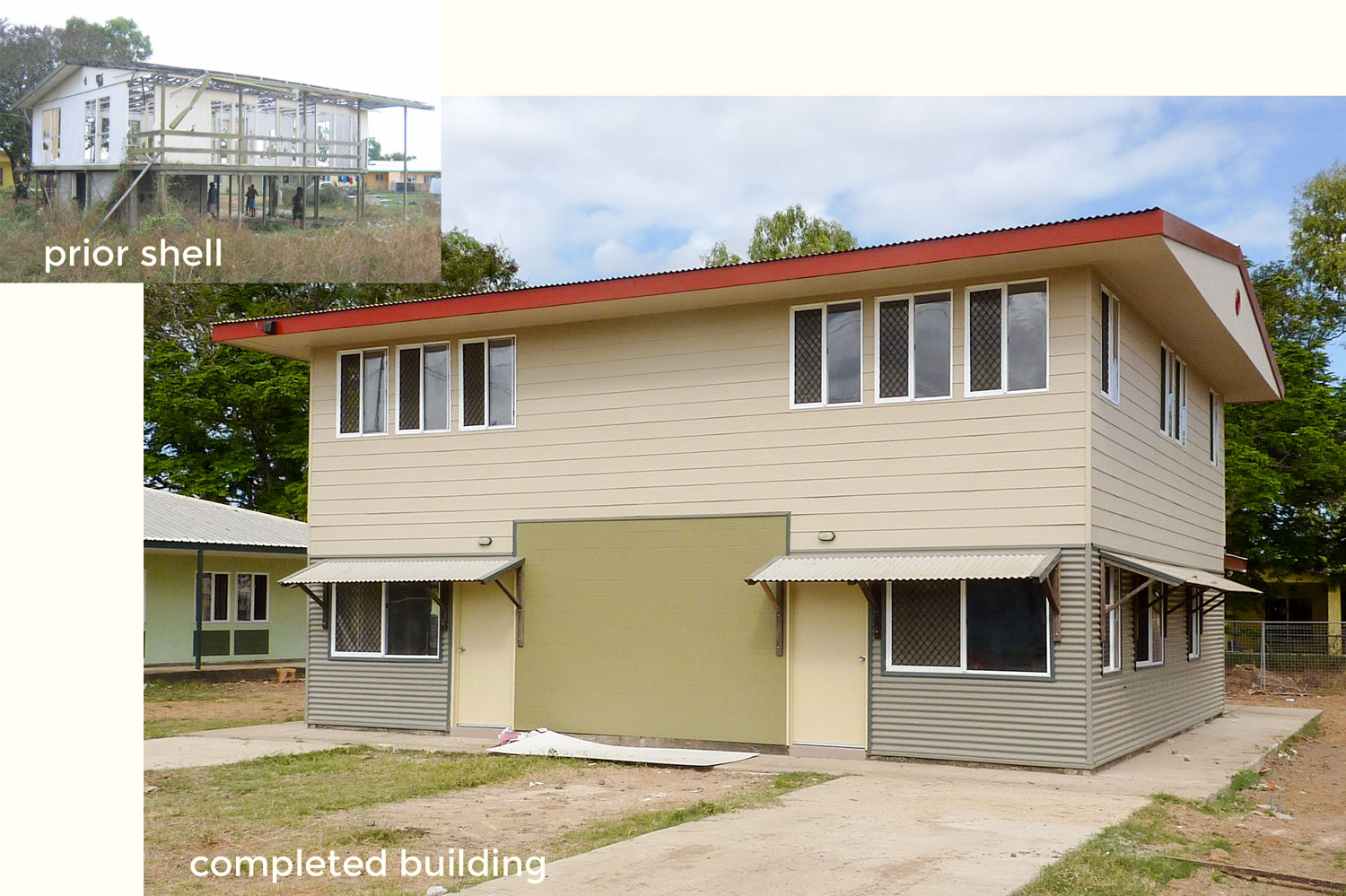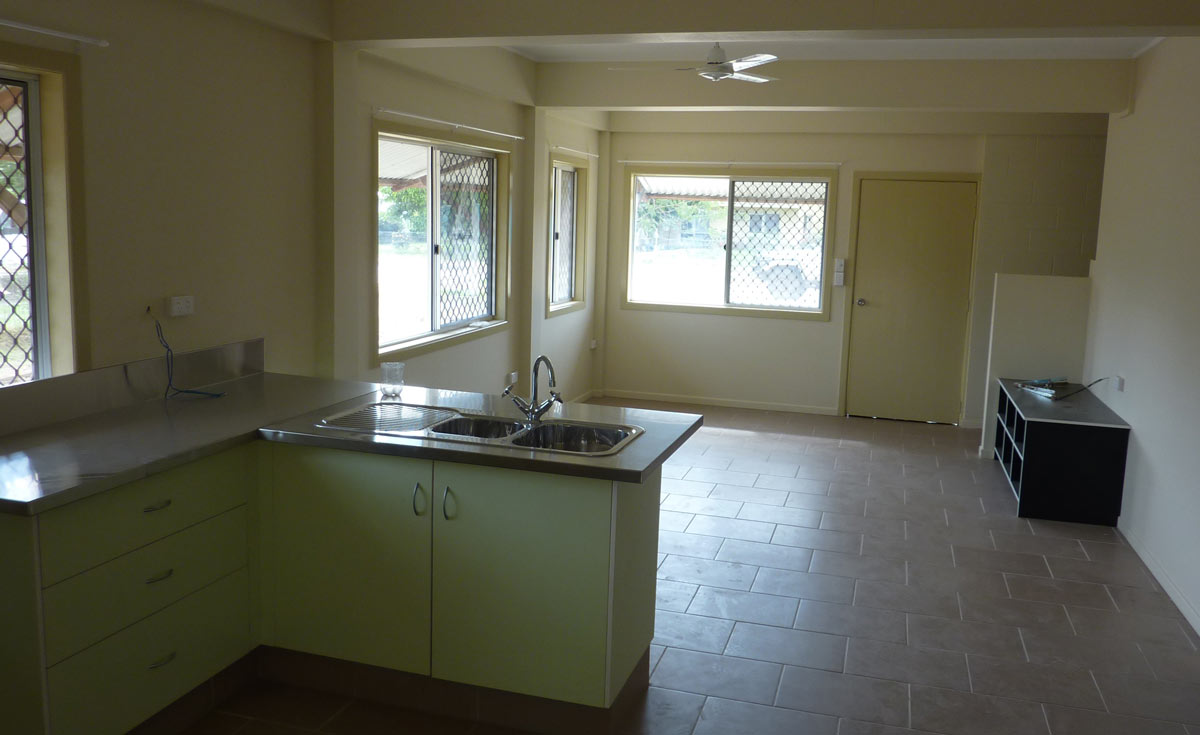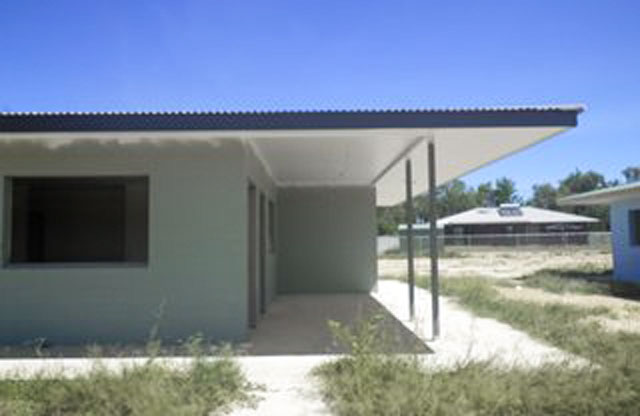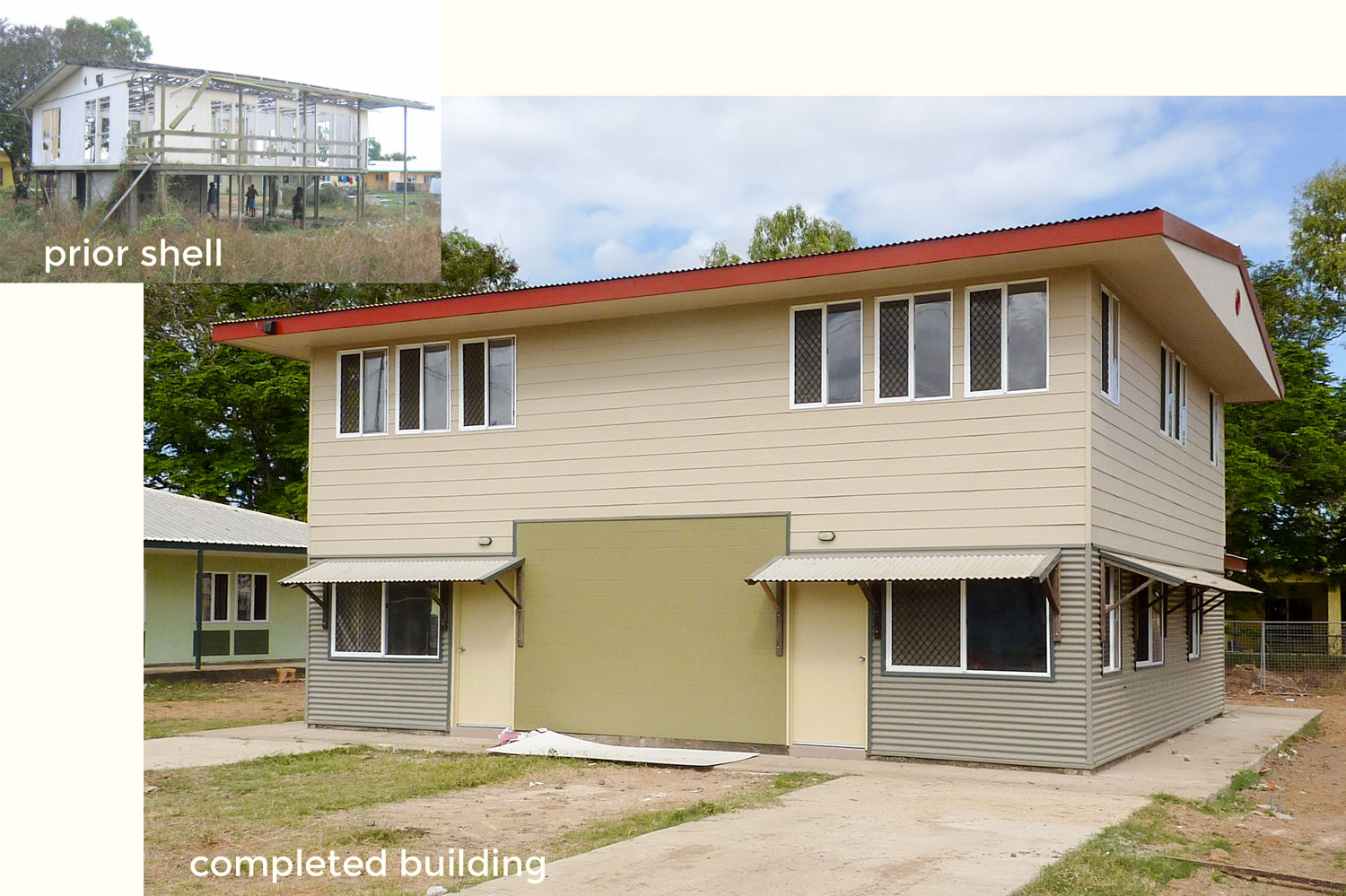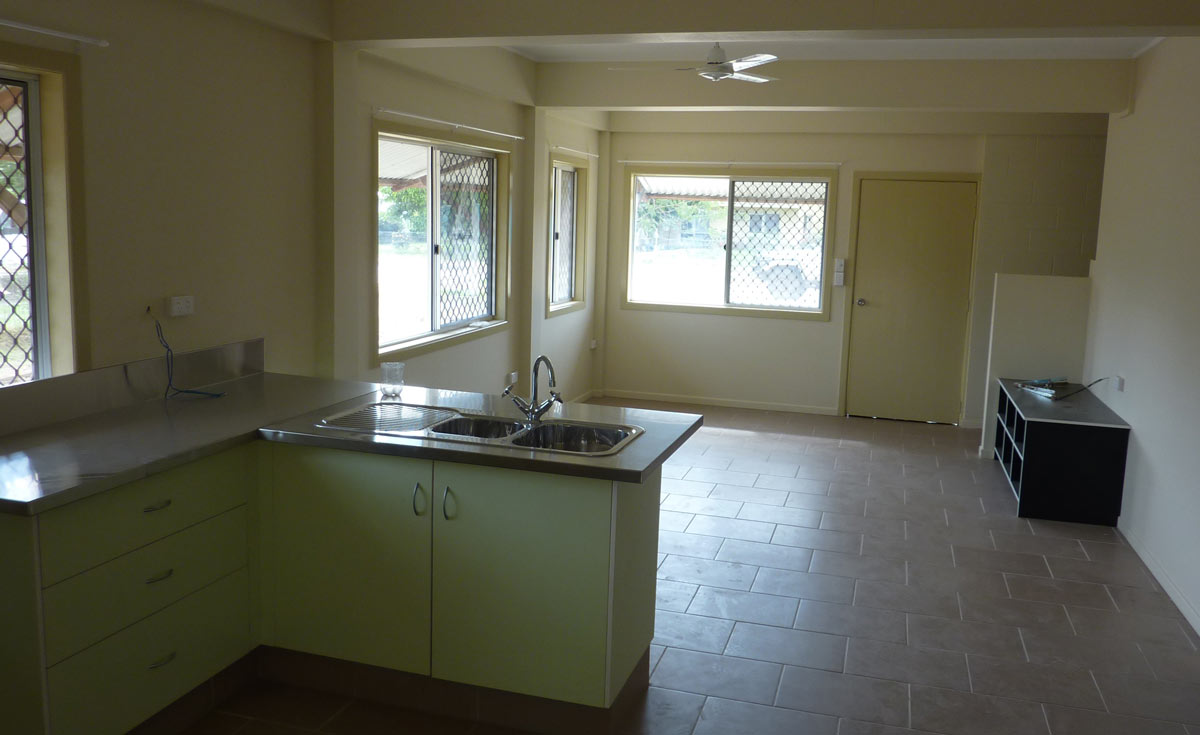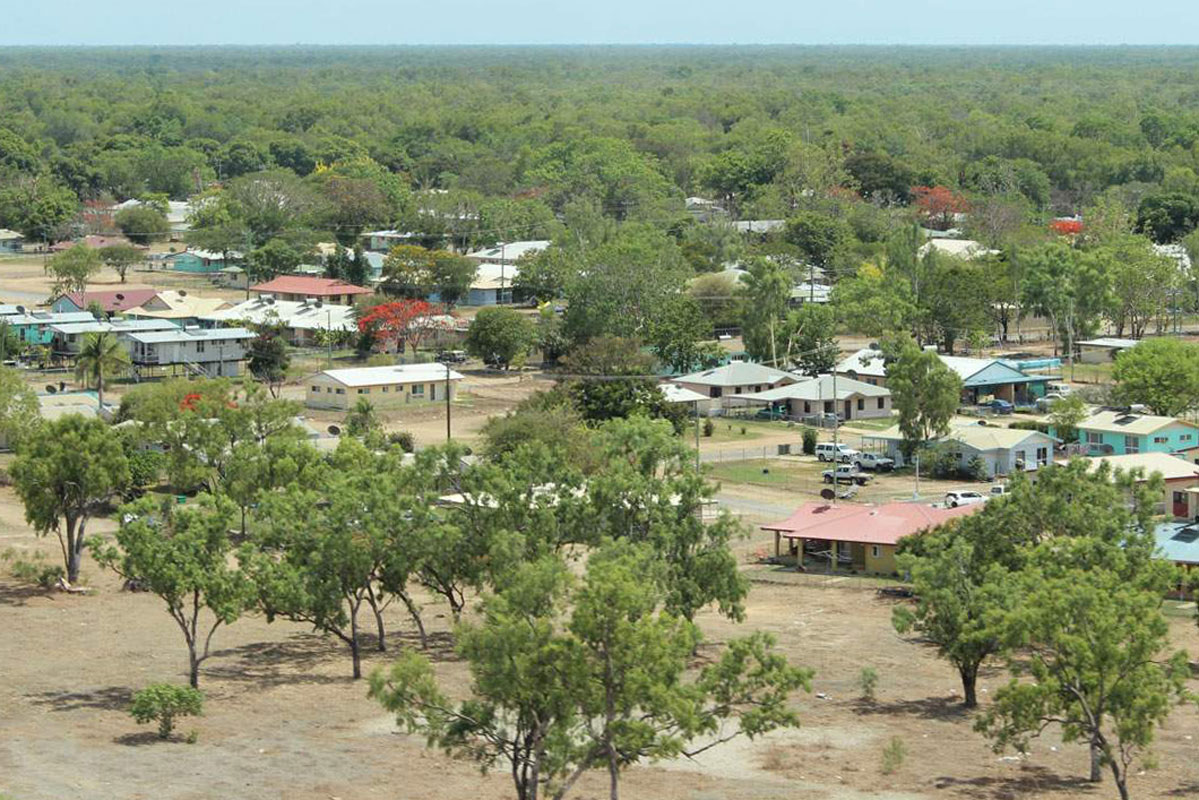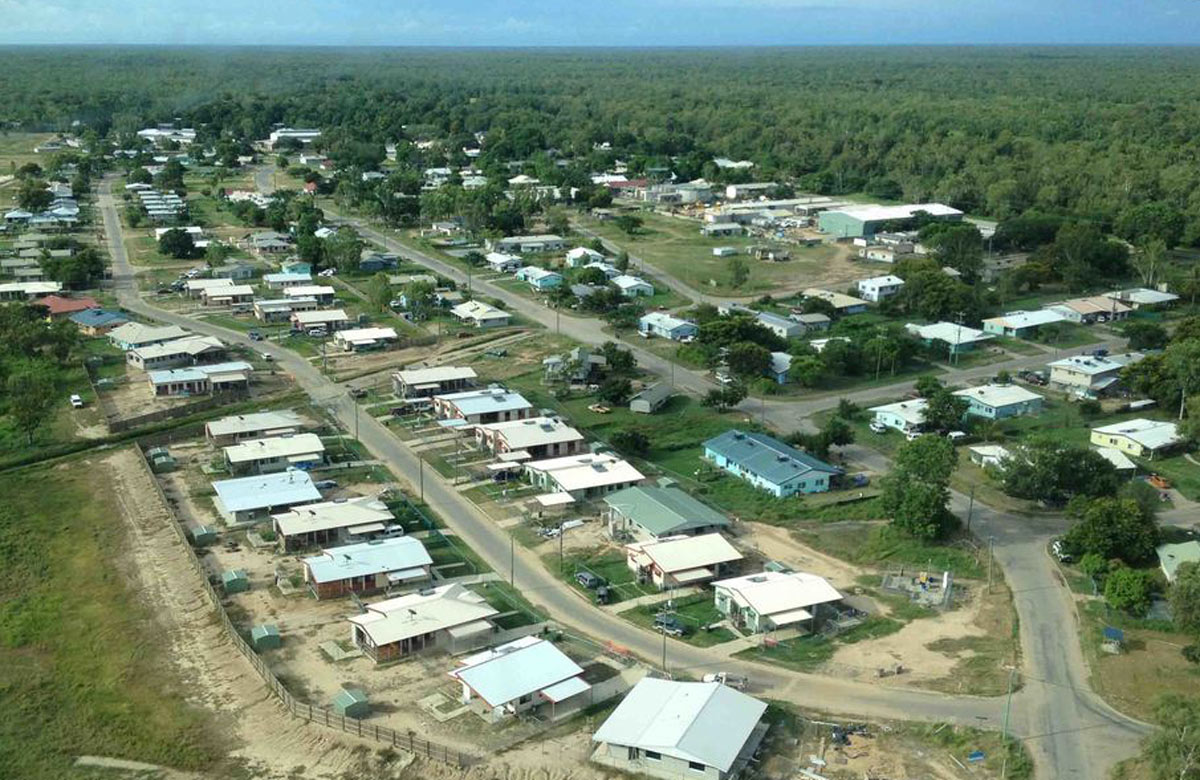 63 Anderson Street is an excellent example of the potential investment return through redevelopment. This existing Queenslander had a chequered history of add-ons, but retained a sound foundation for a commercial building.
Since 2013, Myriad has been working closely with the Hope Vale Aboriginal Shire Council building team to see the construction of over 30 new residences. The designs are always mindful of the user's needs and ease of maintenance.
Our second completed premises for Apple Tree Medical, the brand promise has truly met an affection within the marketplace. It was time to move on from the original home of Apple Tree in Cairns, so an investment into building ownership was logical.