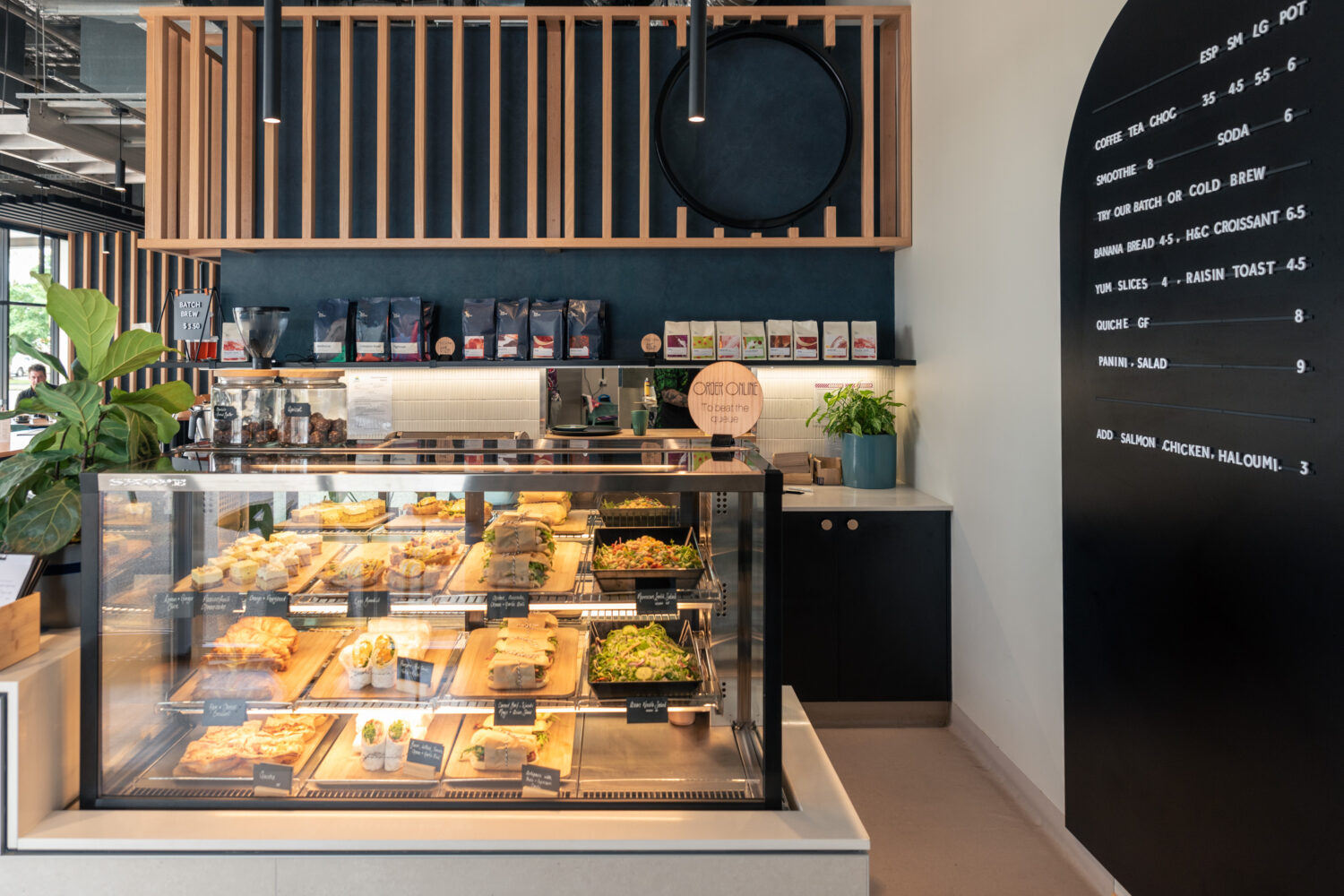 "The space evokes an immediate sense of quality and care"
"The 5.6m tall glazed wine wall stands proudly as a clear expression of the offer."
our services: concept & fitout design, ff&e
location: Draper St, Cairns
size: 130sqm
This café is something special, a surprise amongst an otherwise unremarkable urban drive-up retail complex.  Luke wanted a dining space that expresses the culinary pride in his work.  A design gem has been crafted to enable the delivery of his ambitions.  Combining hand crafted natural & manipulated raw materials, the space evokes an immediate sense of quality & care.  Polished timbers; crisp black; dusty pink; off-set by planting ensure comfort for both the diners & the chef.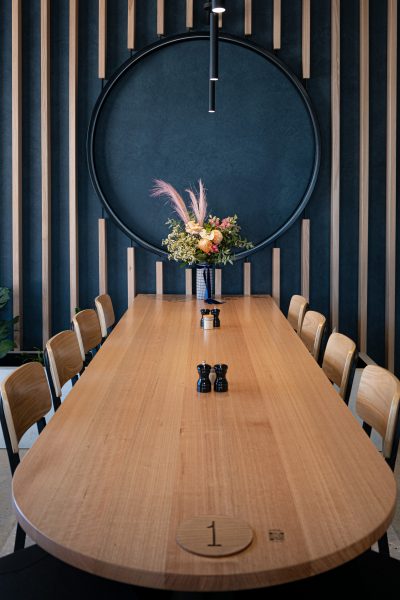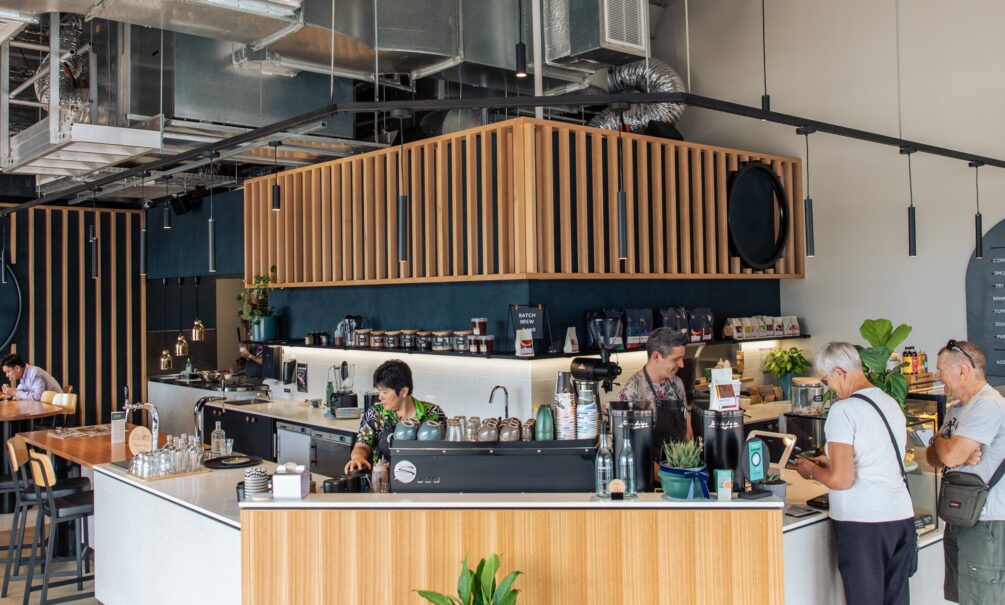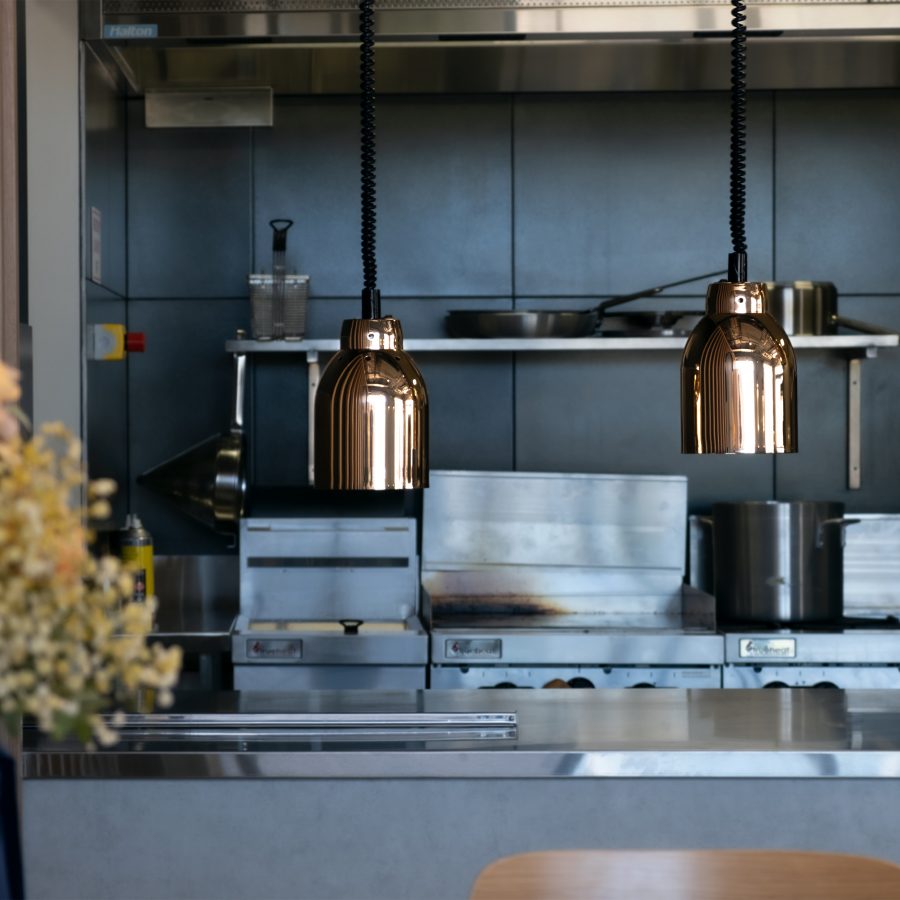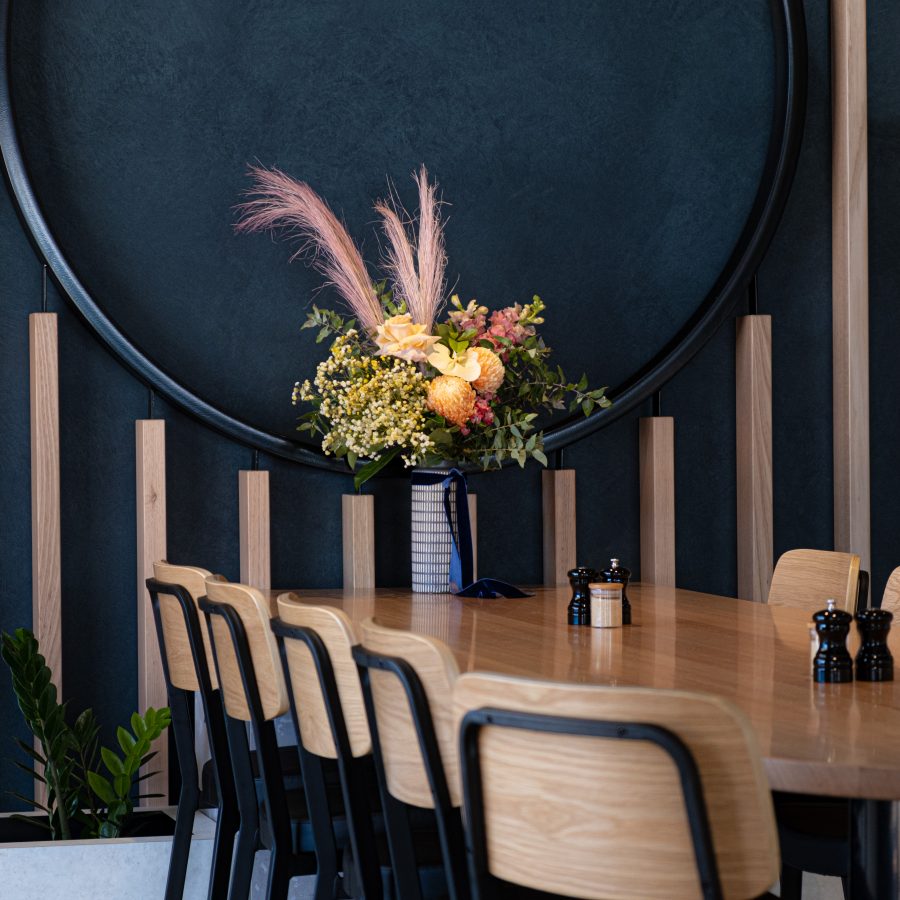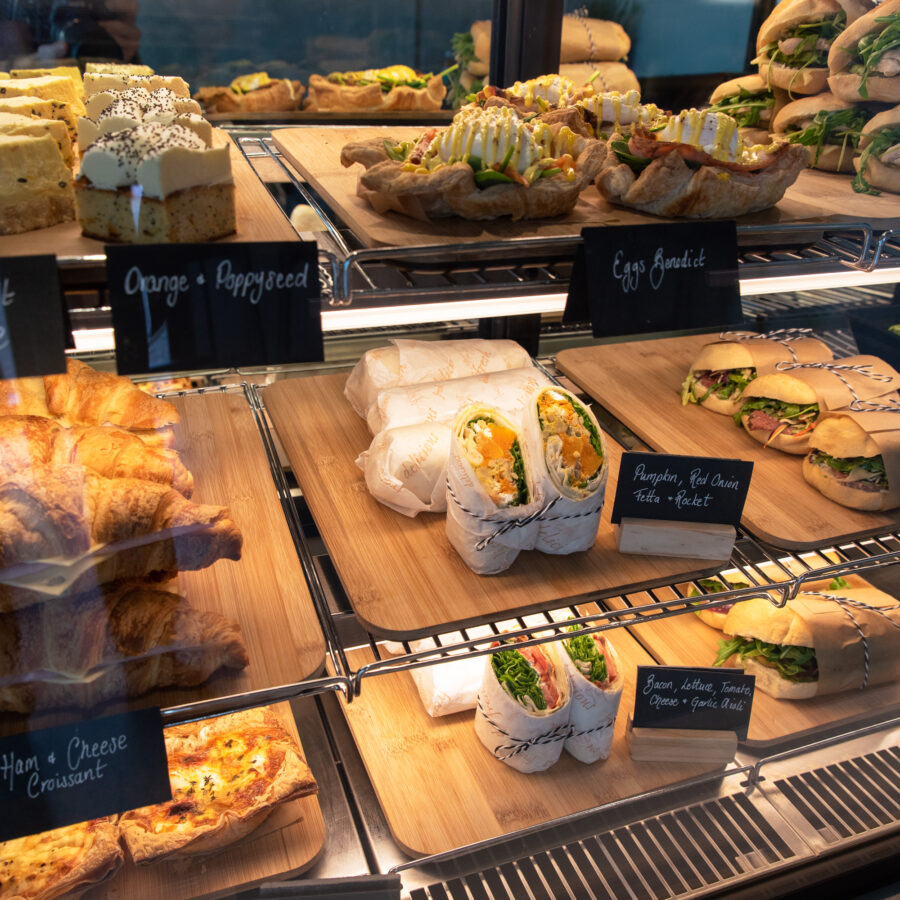 Sauce Brewing Co. is a force in the vibrant inner Sydney craft beer scene, but an ambition to expand saw Cairns as the first choice.  With the owners down south, Myriad took on a broad role for the design & delivery of this new bar & dining brewery.
Our fifth project with Carlton Horn, the commission was to create a complete & new dining experience that takes advantage of an iconic waterfront location. The design solution integrated branding & the interior to reflect the brasserie style menu.
Last Wave is the anchor restaurant & bar offer in the International terminal, aimed clearly at the middle ground for the relaxed holiday makers on their way home from the beach – sun bleached, light & fresh.