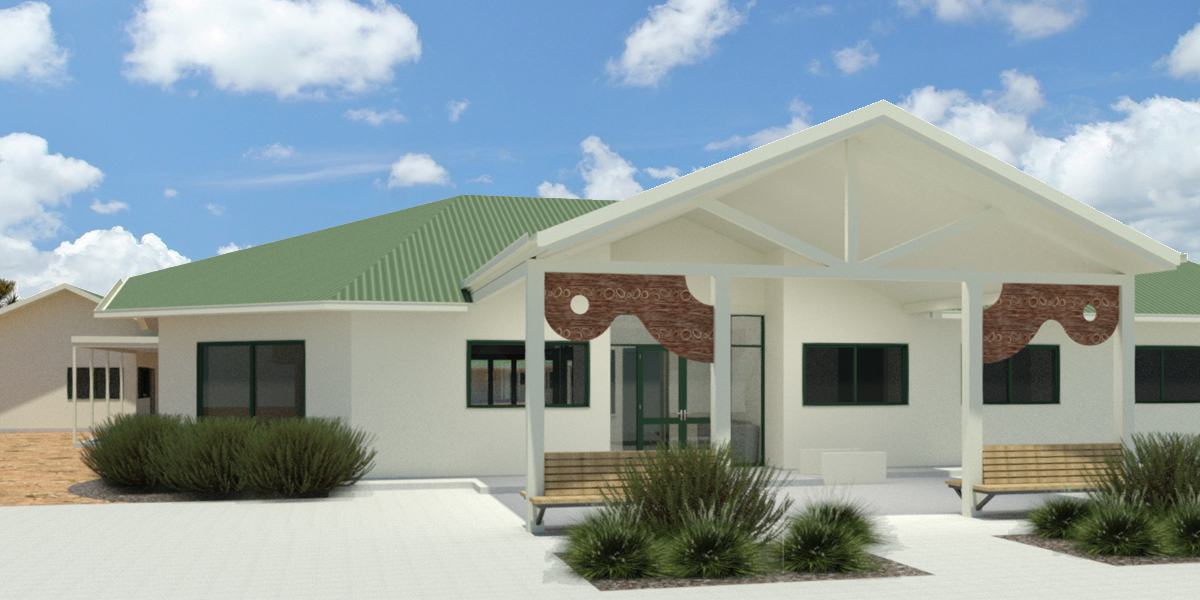 "The residential units are modular, planned to be implemented in stages to reflect the town's growth."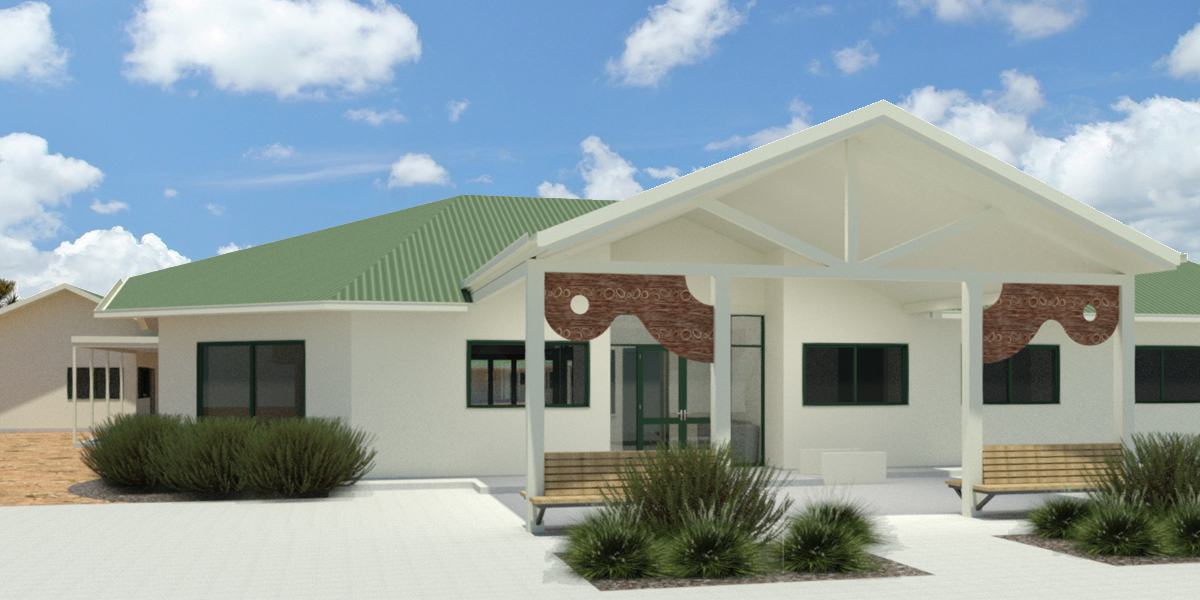 "The residential units are modular, planned to be implemented in stages to reflect the town's growth."
Mapoon Home and Community Care Centre
our services: planning, compliance & approvals, construction documentation
location: Mapoon Aboriginal Shire Council
size: main facilities building & 20 residential units
completed: expected completion early-2020
Mapoon is growing as a township, and now many of the Elders are returning to their traditional homeland. Driven by this growth is the need to develop a Home and Community Care Centre that includes onsite residential care, as well as support services to the broader community. The Elders may come to the Centre for activities & meals; or when the time comes, they may move into the self-contained units. Meals are prepared on site & can be delivered to their homes. The main building houses administration, catering; areas for activities & dining; along with visiting clinical services.
A raking, radial ceiling creates a lightness to the main lounge area flooded by daylight from the encircling windows. The lounge connects directly to the large, covered outdoor area. The residential units are modular, planned to be implemented in stages to reflect the town's growth. Equally the services are designed to meet the future requirements of full-time aged care & a vibrant facility of 20 residential units.

The Centre is the first of its kind in Regional Australia, offering resort style accommodation; allied health & rehabilitation services for visitors and people transitioning from hospital to home.
With long standing relationships, we have designed & documented a significant number of dwellings for these communities, with the aim to maximise the role of local workforce, thus creating training, employment and importantly local ownership.
Our second completed premises for Apple Tree Medical, the brand promise has truly met an affection within the marketplace. It was time to move on from the original home of Apple Tree in Cairns, so an investment into building ownership was logical.