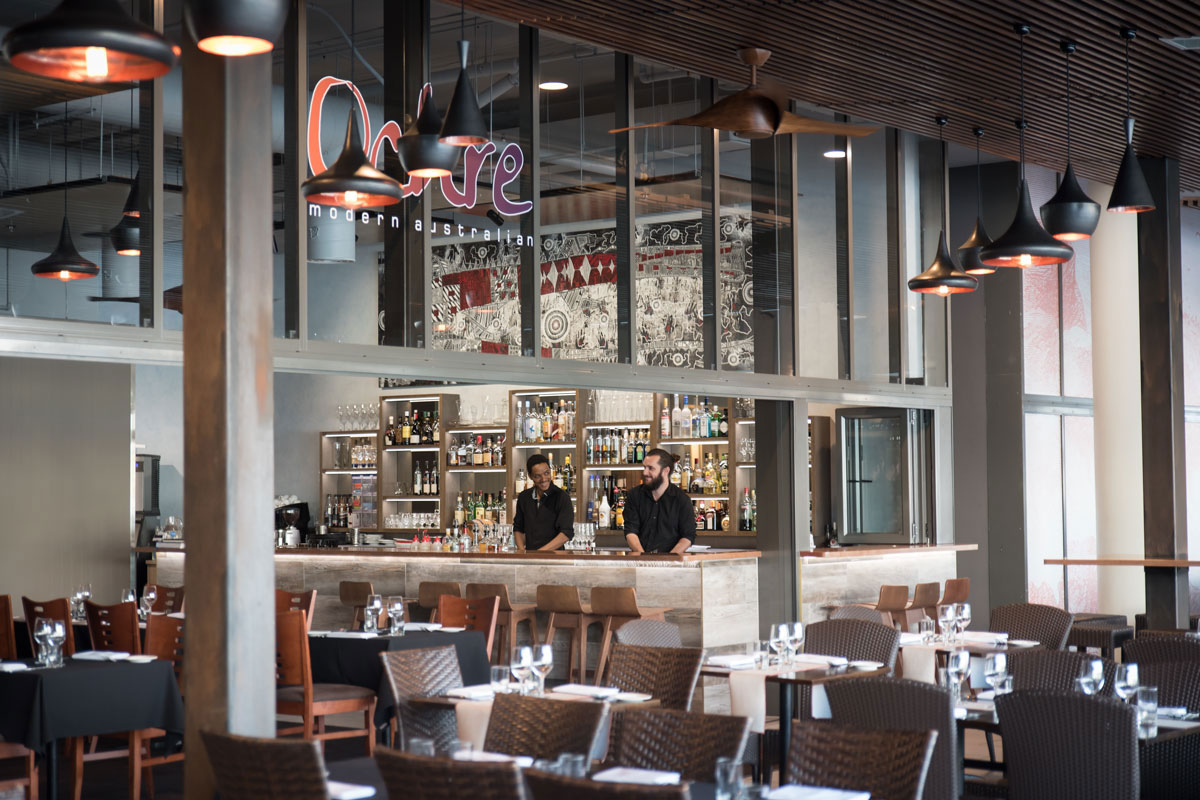 "The interior environment confidently carries forward the proud tradition of a Cairns favourite to a new home on the marina front."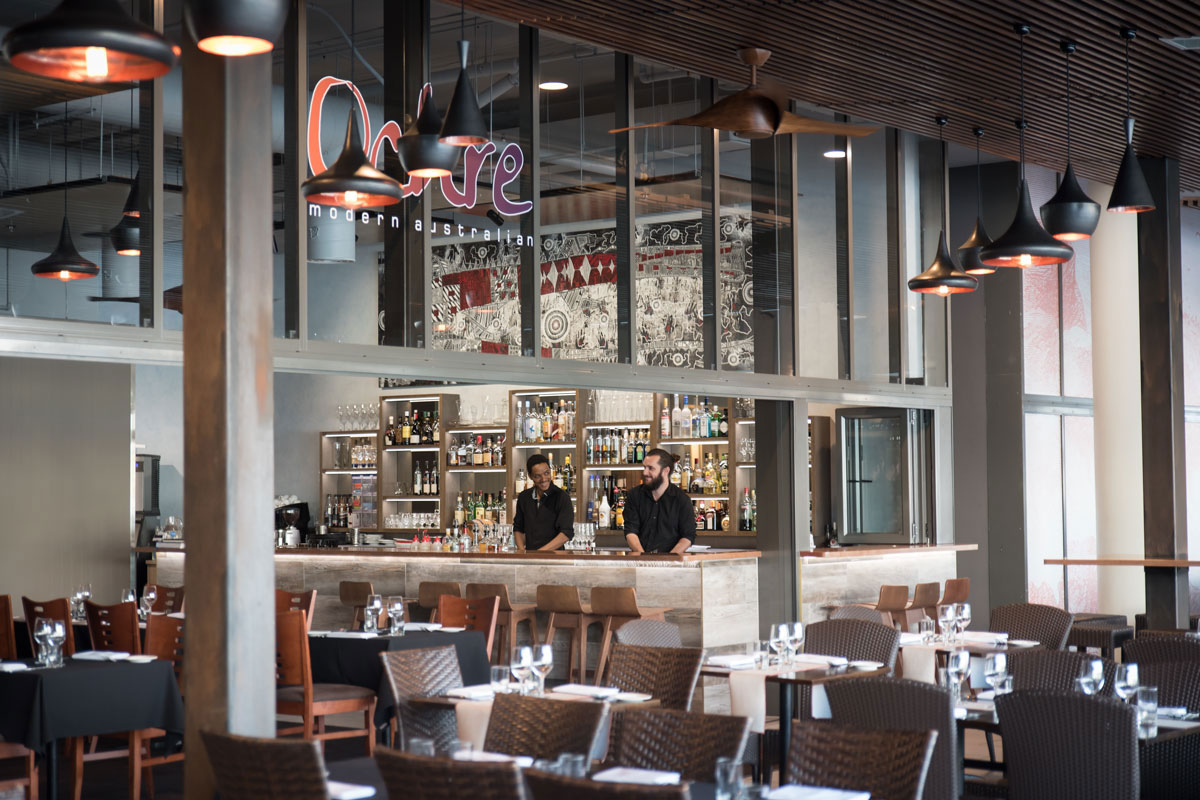 "The interior environment confidently carries forward the proud tradition of a Cairns favourite to a new home on the marina front."
our services:  concept design, ff&e, compliance & approvals, construction documentation
location: Cairns Harbour Lights, Cairns
size: 330sqm
completed: July 2016
After two decades resident in the City Centre, Ochre Restaurant undertook a move to the waterfront. Not only have their loyal customers followed, but the new location & fitout have seen significant growth in patronage & turnover.
The new venue was required to carry on the long earned reputation with a sense of familiarity, but equally to embrace the opportunity of a leap forward.
The interior with its warm palette of selected timbers & tiles incorporates an open bar & show kitchen.  The outside dining flows as an extension of the décor towards the panorama of the marina flotilla and East Trinity hills beyond.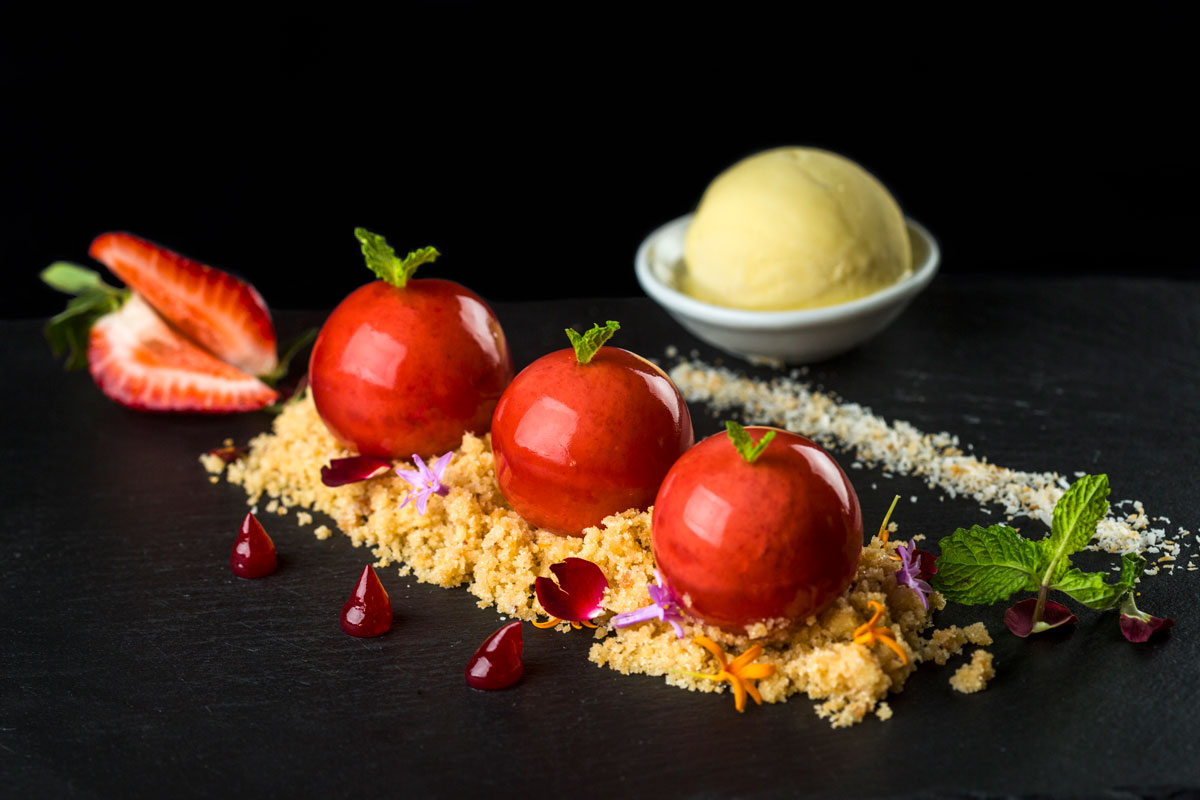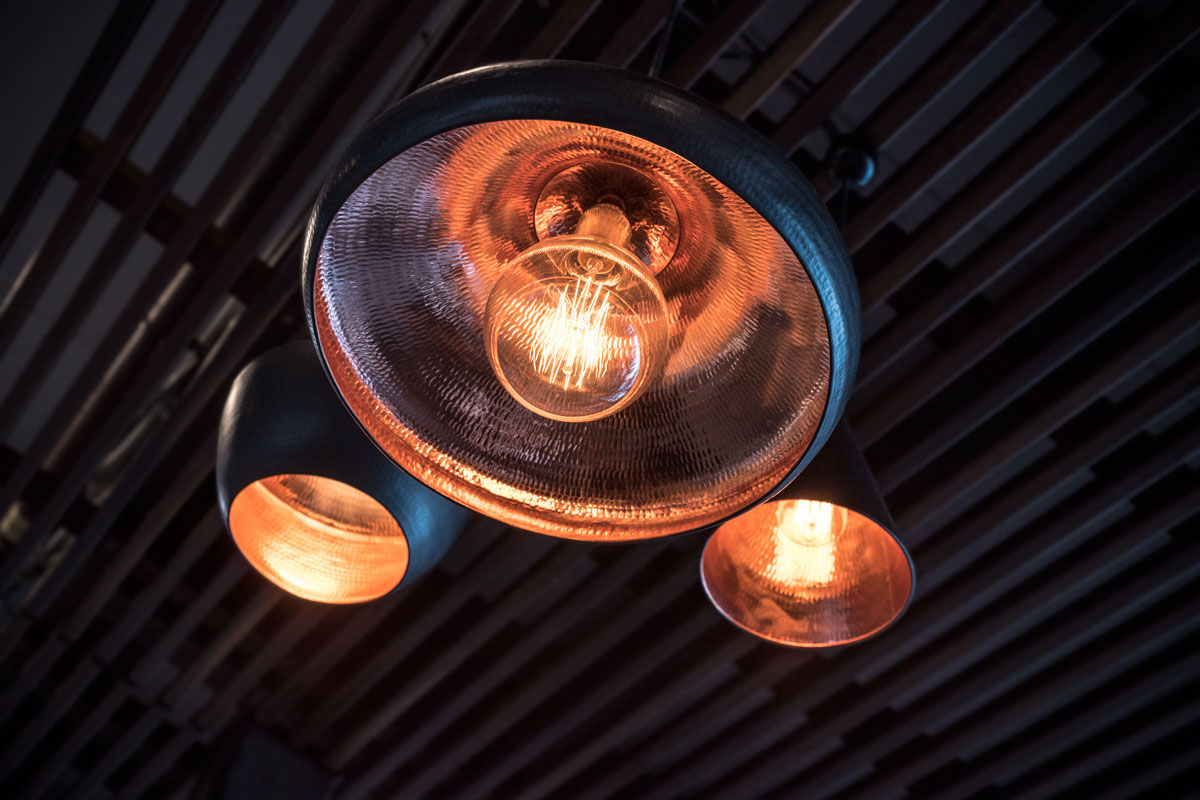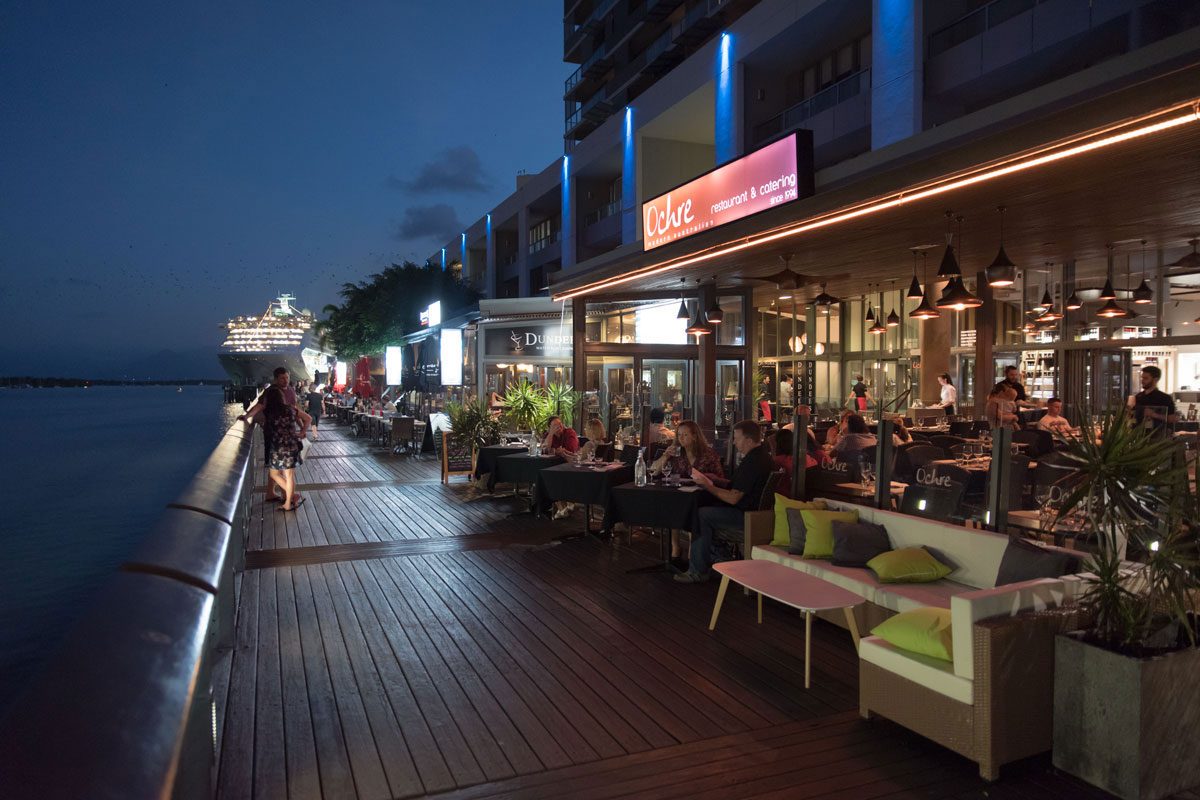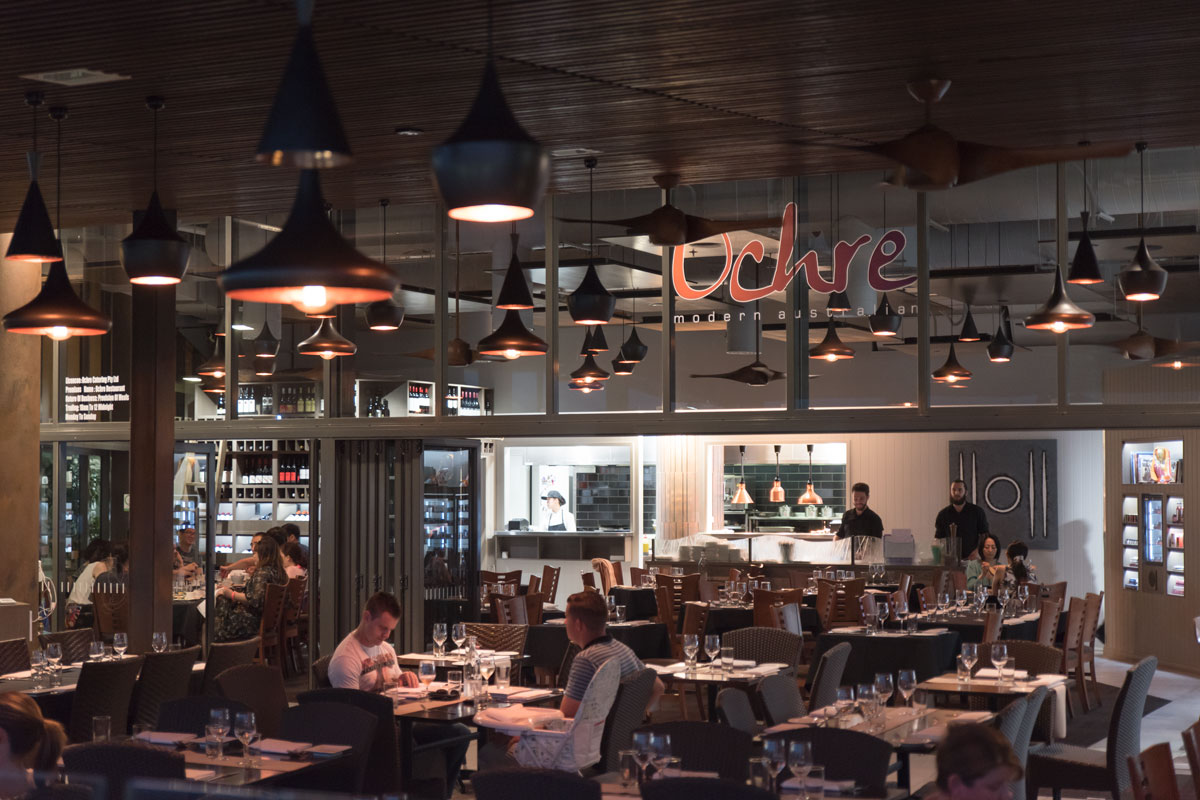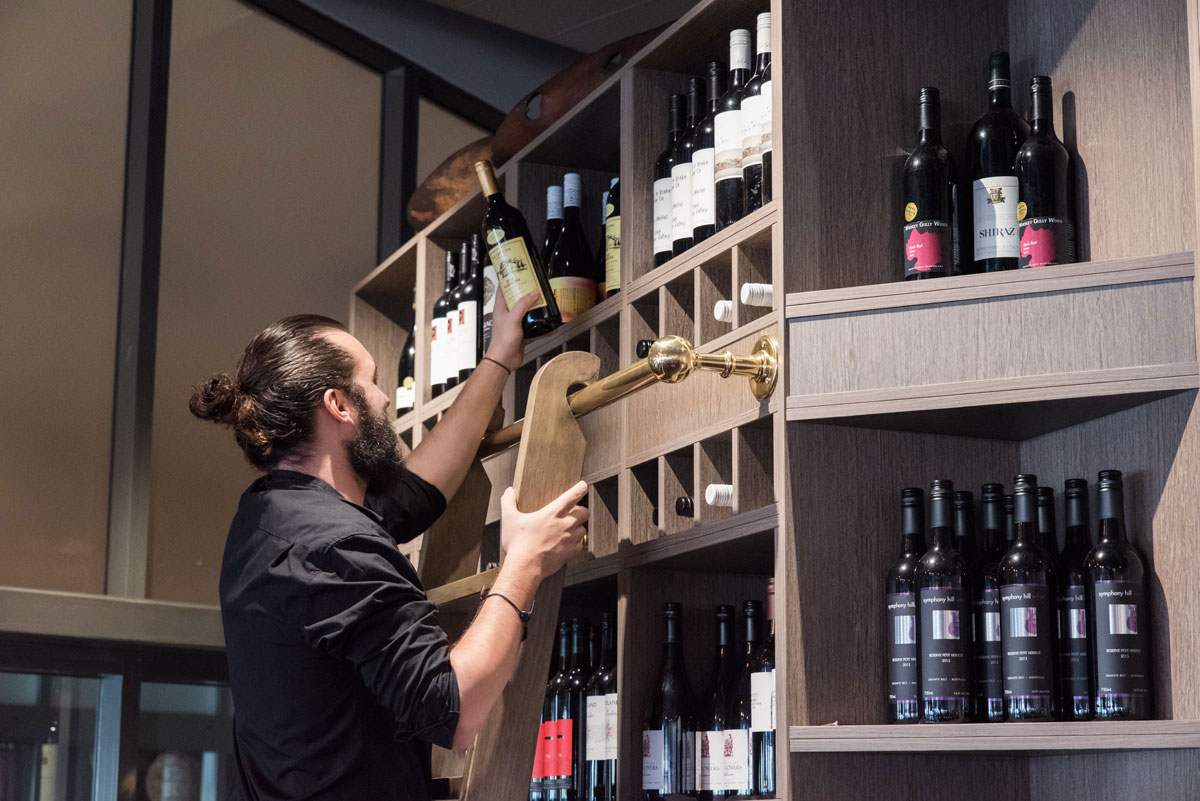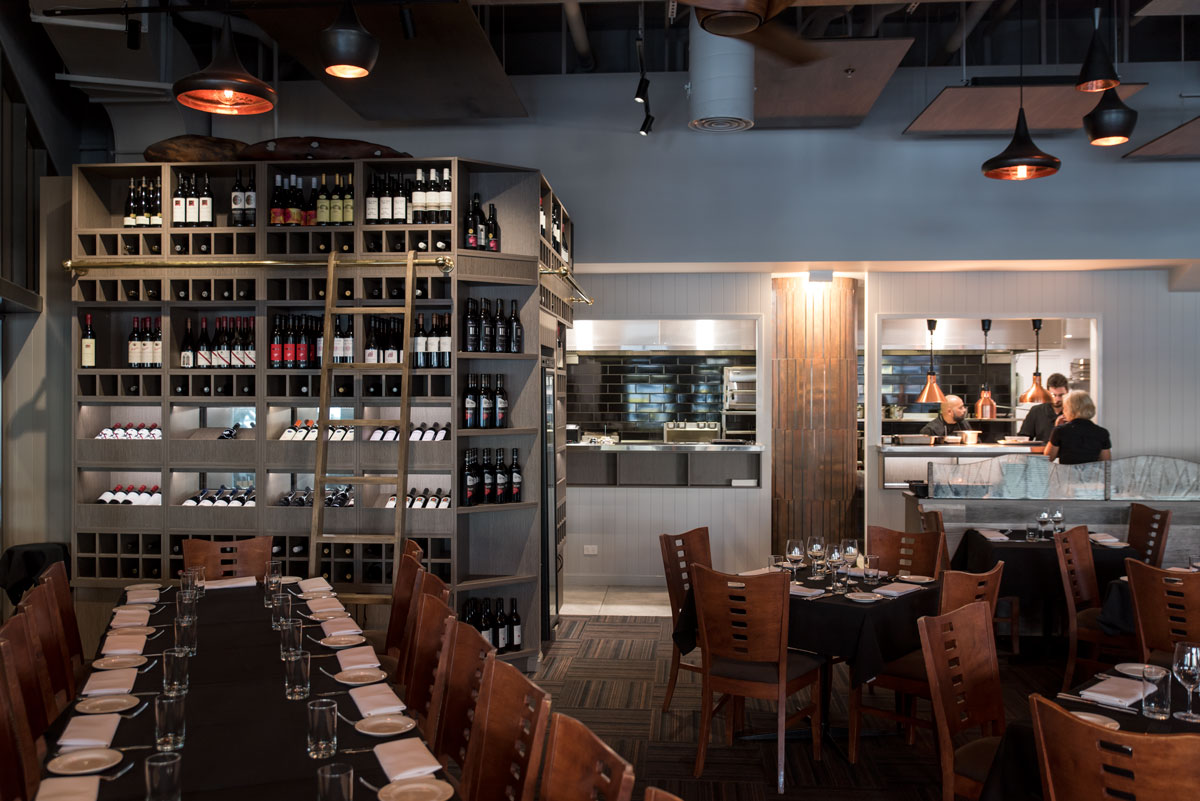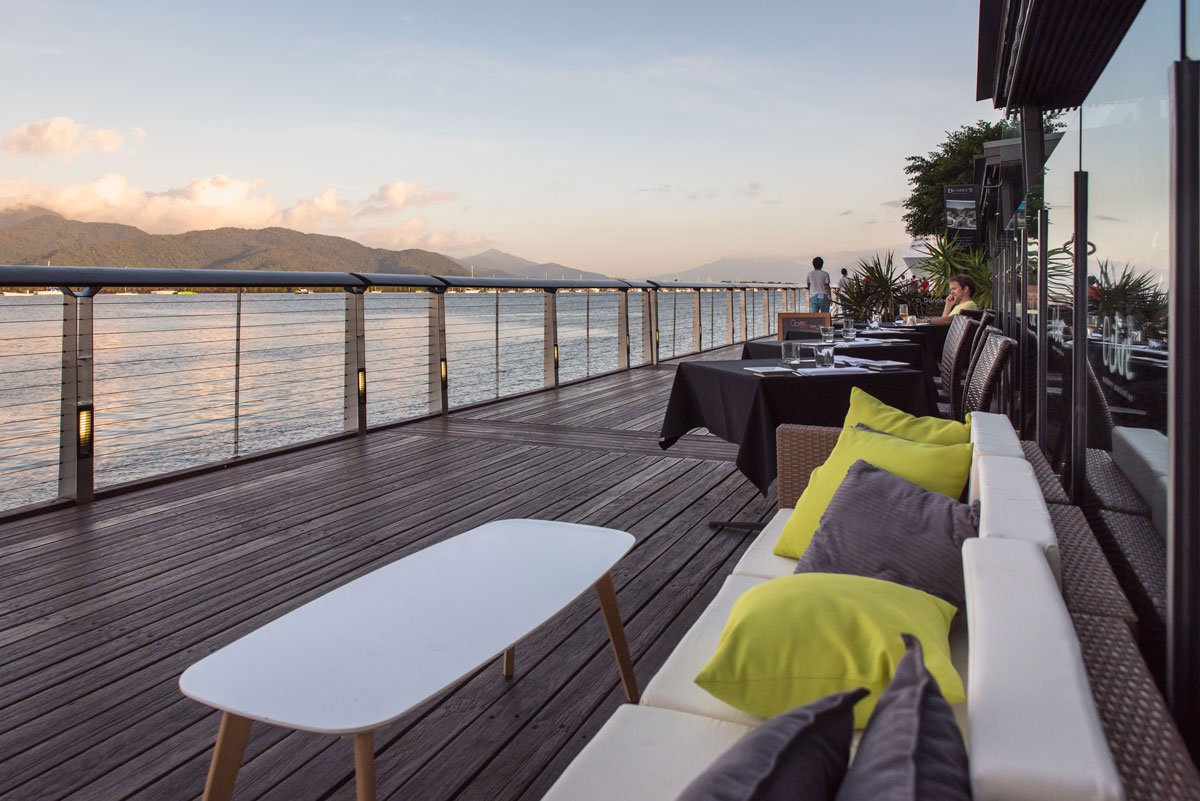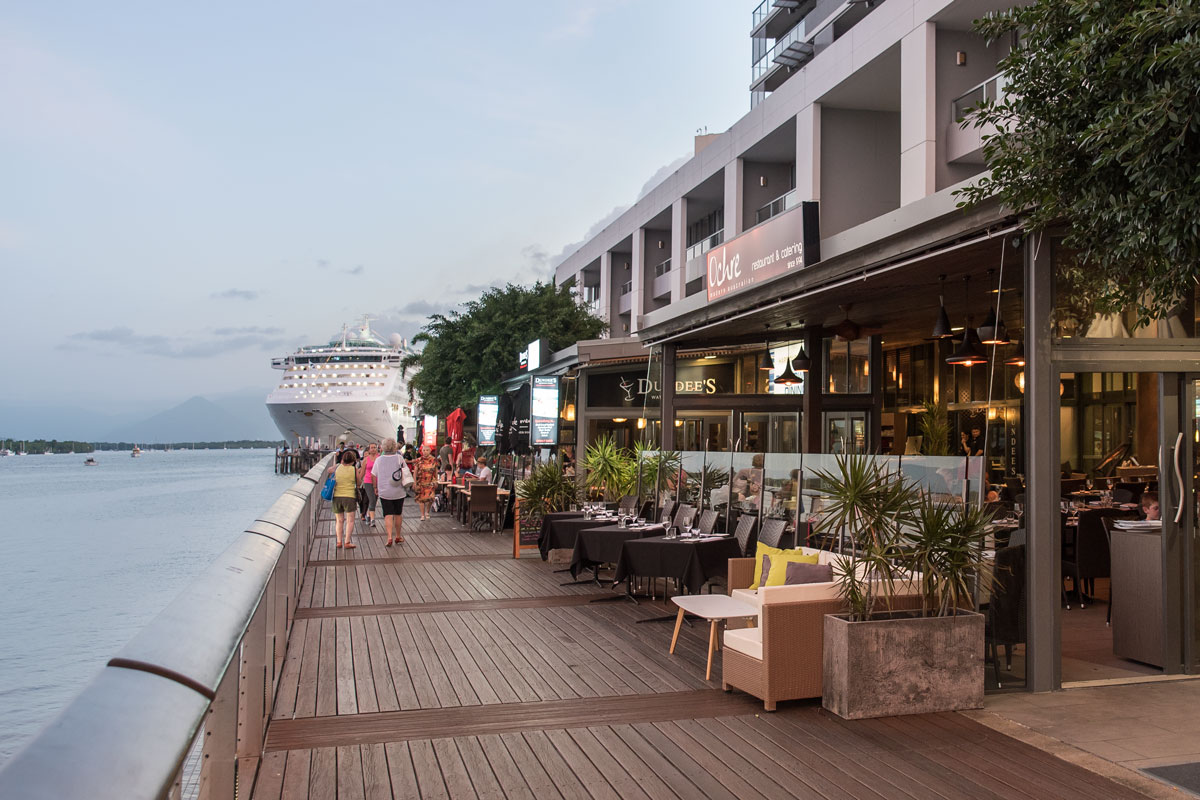 The Raw Prawn Seafood Restaurant
A long established favourite in the hearts of locals & visitors alike, the restaurant interior deserved a renewal. The interior décor & façade received a thorough re-work; bolder in colour & finish quality than before.
Our fifth project with Carlton Horn, the commission was to create a complete & new dining experience that takes advantage of an iconic waterfront location. The design solution integrated branding & the interior to reflect the brasserie style menu.
The existing Club buildings had an underutilised function space which offered the perfect opportunity to realise the client's vision to create a premium dining experience. This venue complements the original bar & deck restaurant and takes advantage of the spectacular location.