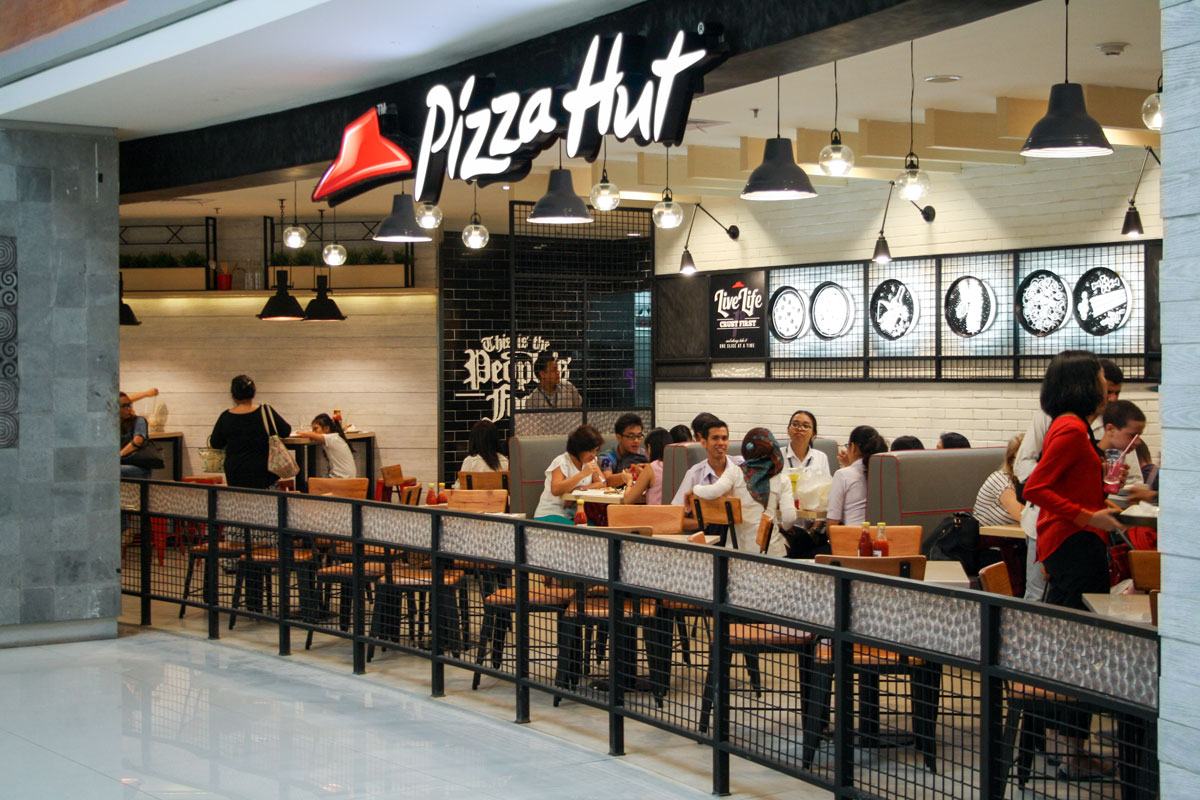 "The design combines an "industrial" palette of black metalwork, timber, raw surfaces & urban graphics."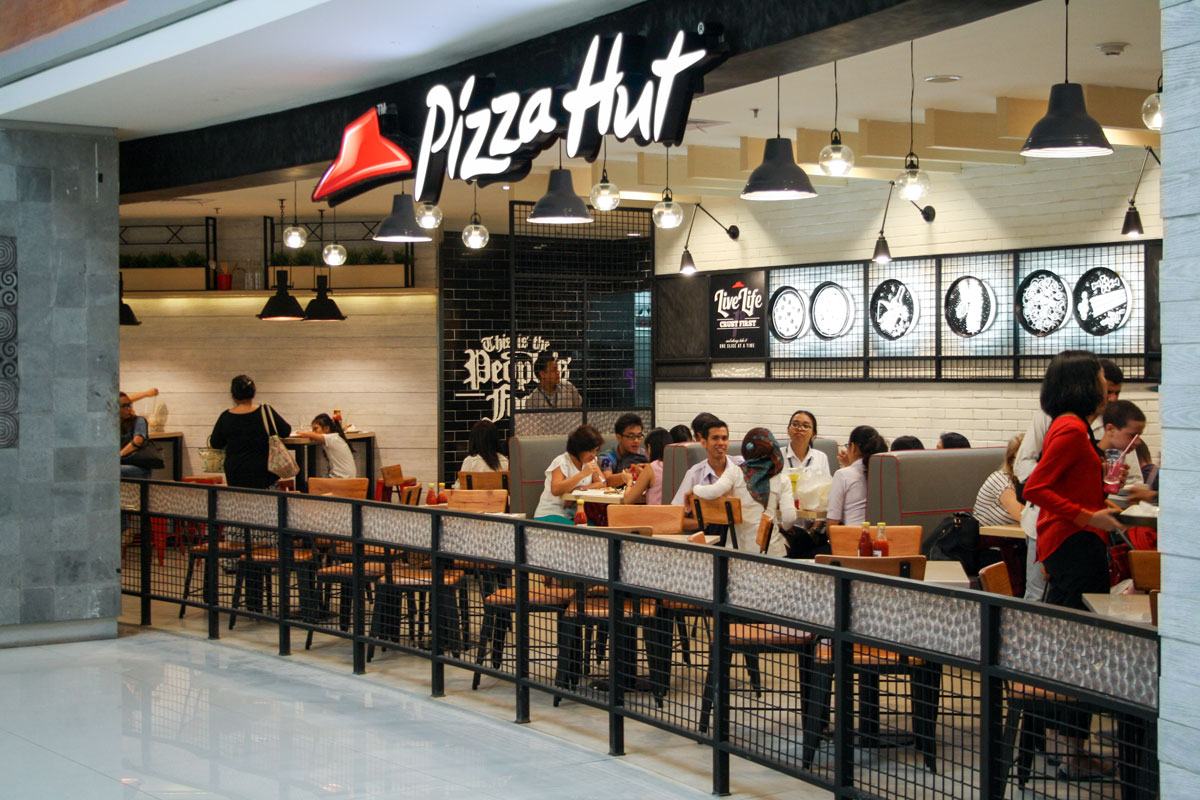 "The feel combines an "industrial" palette of black metalwork, timber, raw surfaces & urban graphics"
our services: planning, ff&e, construction documentation
location: Denpasar Airport, Indonesia
size: 210sqm
completed: August 2015
As the final outlet in the Denpasar Airport project, myriad undertook the design & documentation of a new Pizza Hut restaurant. Working with the Yum Singapore regional office, the opportunity coincided with the launch of a new interior identity. Myriad enjoyed the role of developing this new styling for application as the initial site in Indonesia.
The feel combines an "industrial" palette of black metalwork, timber, raw surfaces & urban graphics; into a complex tenancy configuration.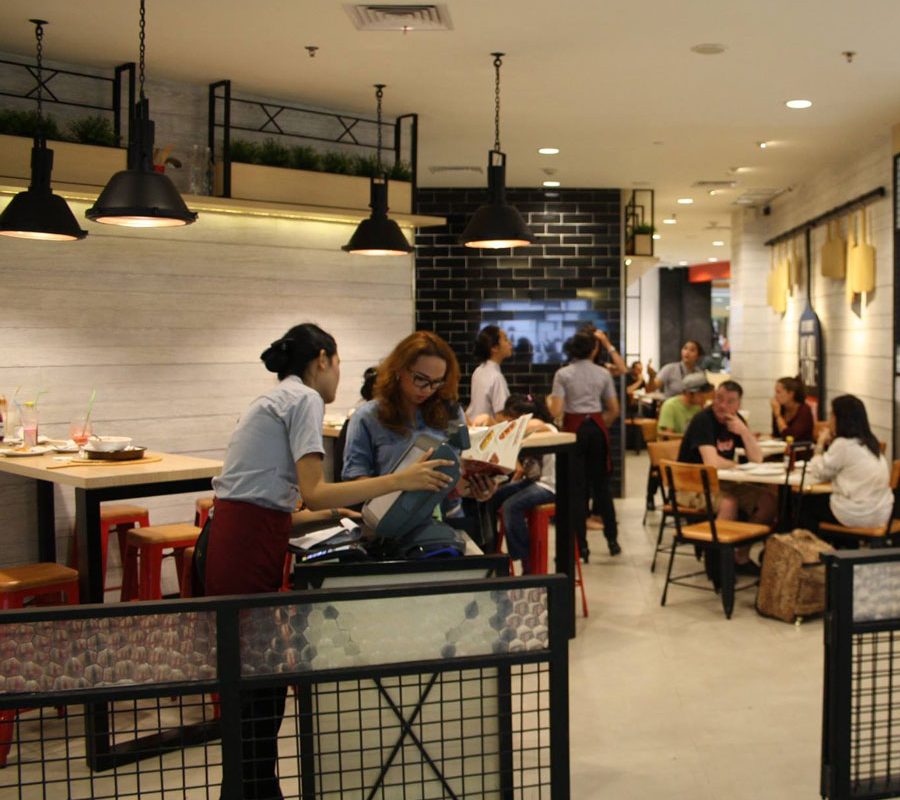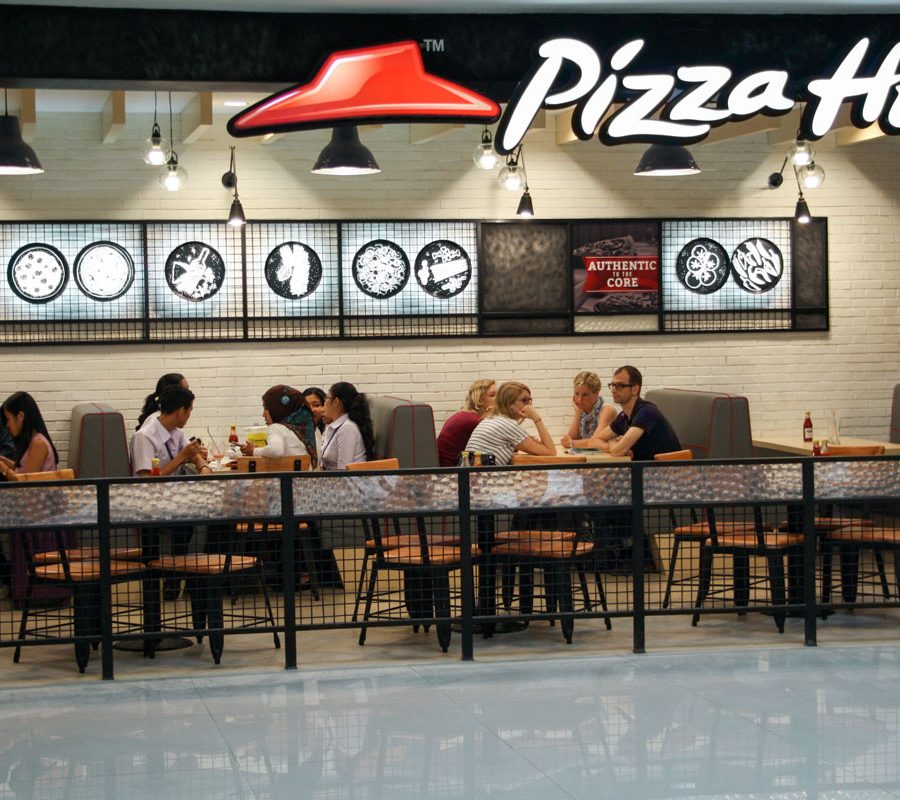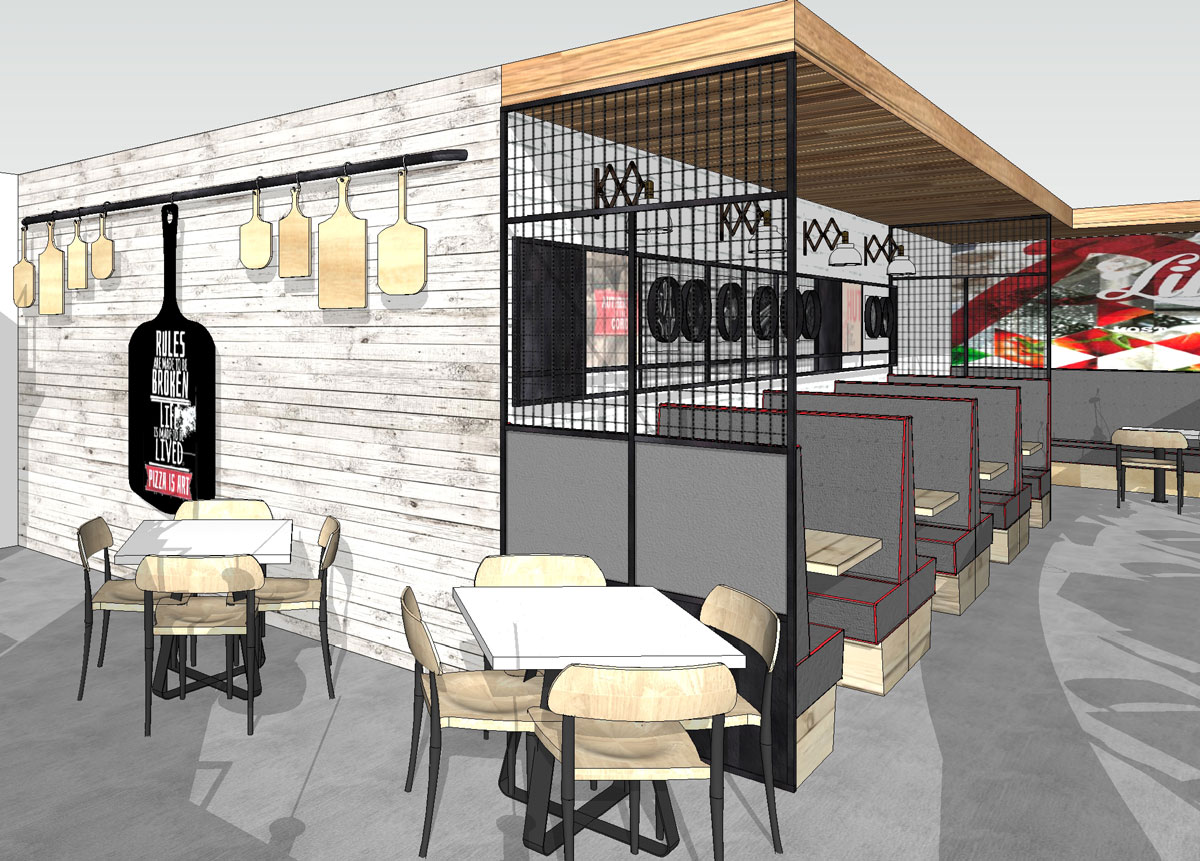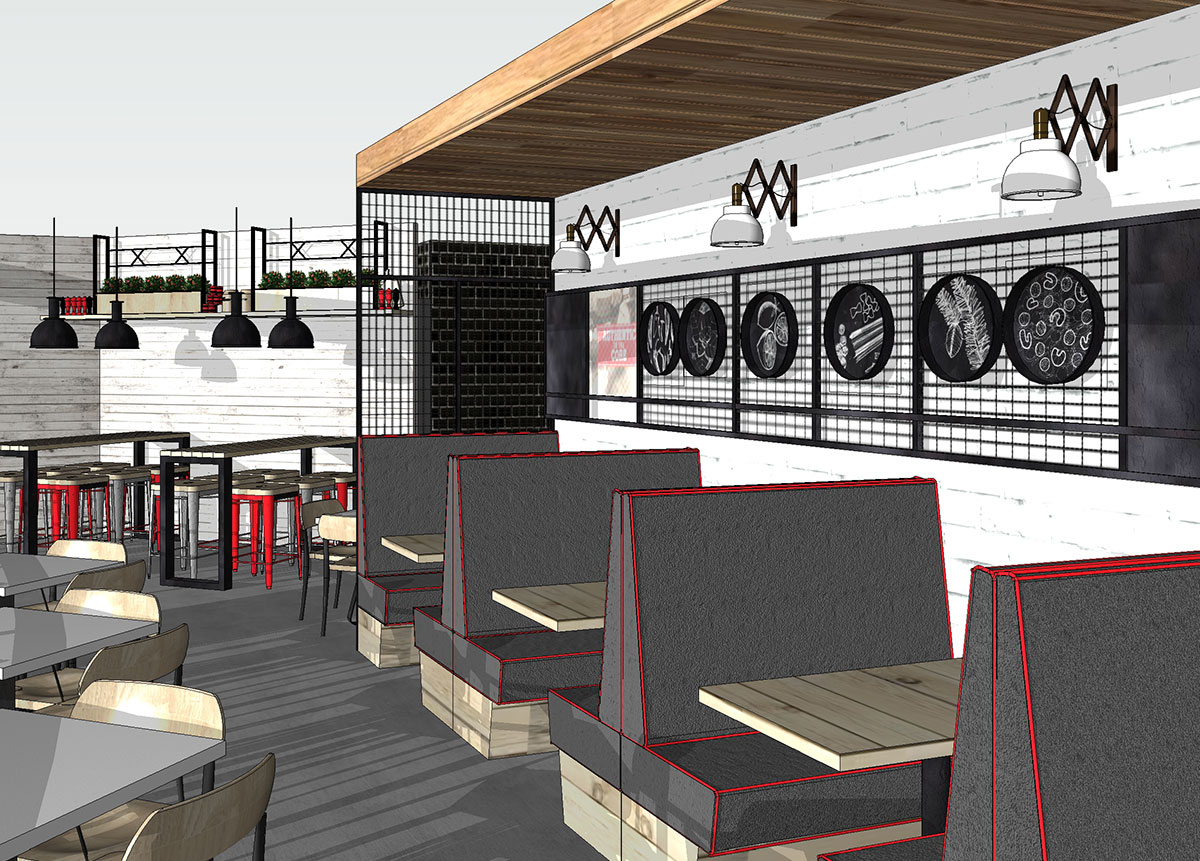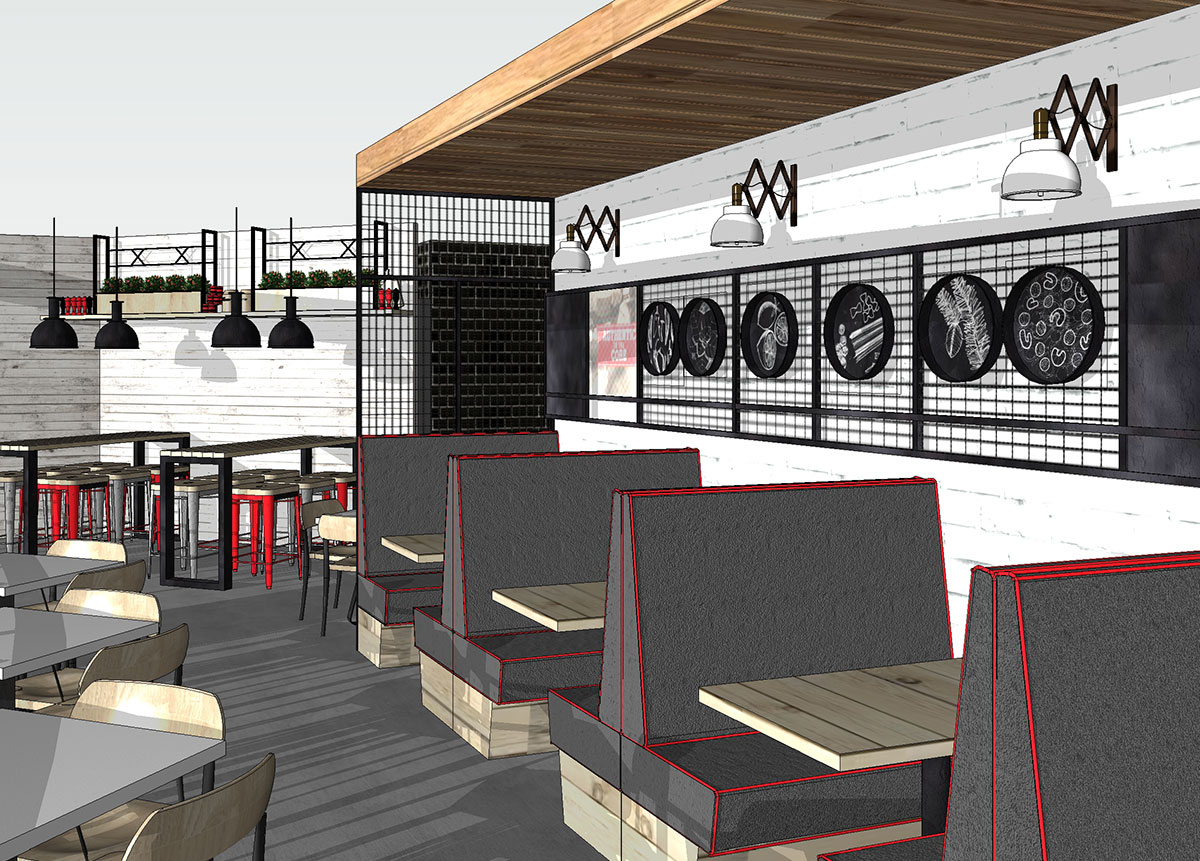 Last Wave is the anchor restaurant & bar offer in the International terminal, aimed clearly at the middle ground for the relaxed holiday makers on their way home from the beach – sun bleached, light & fresh.
Myriad was invited to prepare a design tender to create a bespoke bar in the new airport. We were naturally excited by the success of the bid against international competition. The concept draws influence from a local palette of materials & a hand crafted quality.
Urban Food Market is a fresh, quick service café offer that Myriad has implemented in several locations around the world.  This outlet is a new approach to the fit out identity, developing a more contemporary detailing.