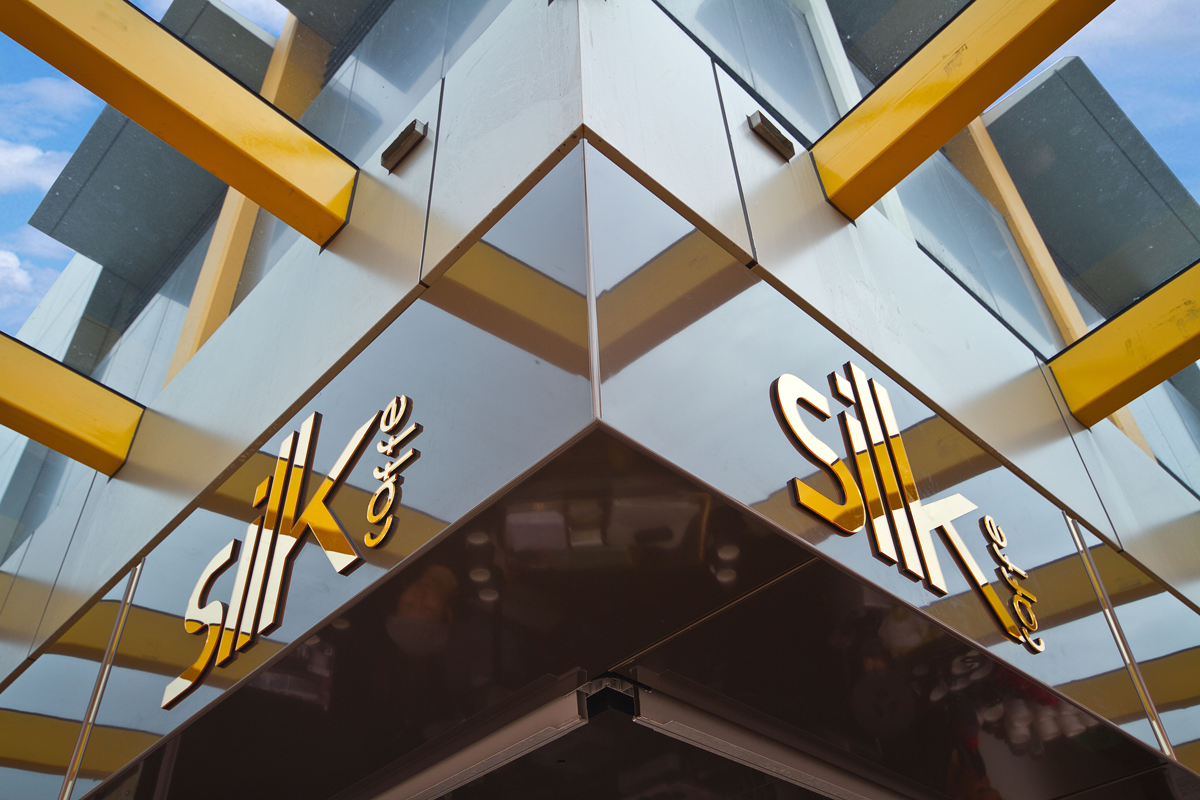 "The perfect combination of the right offer, in the right location, delivered with the right style."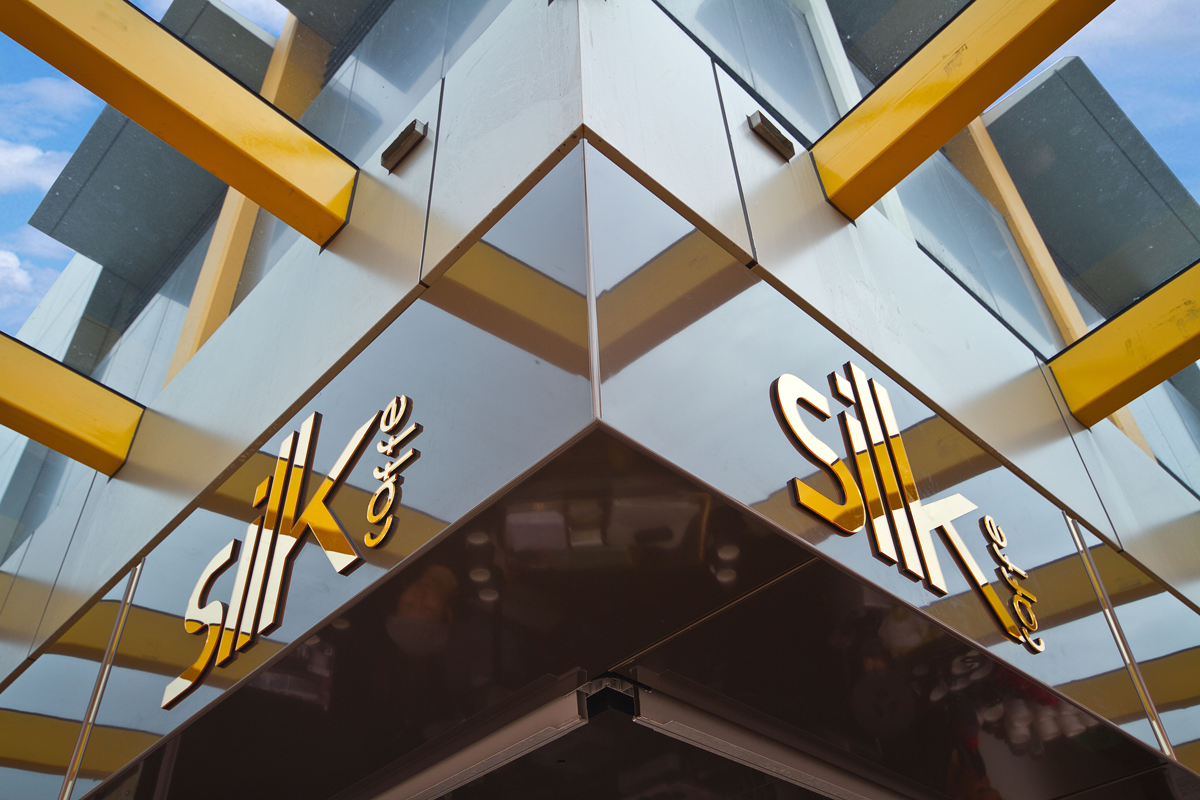 "The perfect combination of the right offer, in the right location, delivered with the right style."
our services: concept design, ff&e, construction documentation
location: Spence St, Cairns City
size: 90sqm
completed: September 2012
We've designed many many coffee outlets over the years – we know the right formula; and Silk was the happy opportunity where we could apply the optimal ingredients. The design is carefully targeted at an inner city demographic, with a well-defined customer base. La Mazocco espresso machines are considered the world's best – here it stands proudly atop a podium of richly veined dark red marble.
A sophisticated palette of black and white polished stone frames a softly elegant patterned gilt mirror spanning the extent of the rear wall. The frameless glass cabinet of fresh light meals is right on the pavement beckoning the customer. The best aesthetic counts for nothing if the operation fails, so tight and efficient micro-planning is key to the fast and friendly service that keeps the loyal customer base coming every day.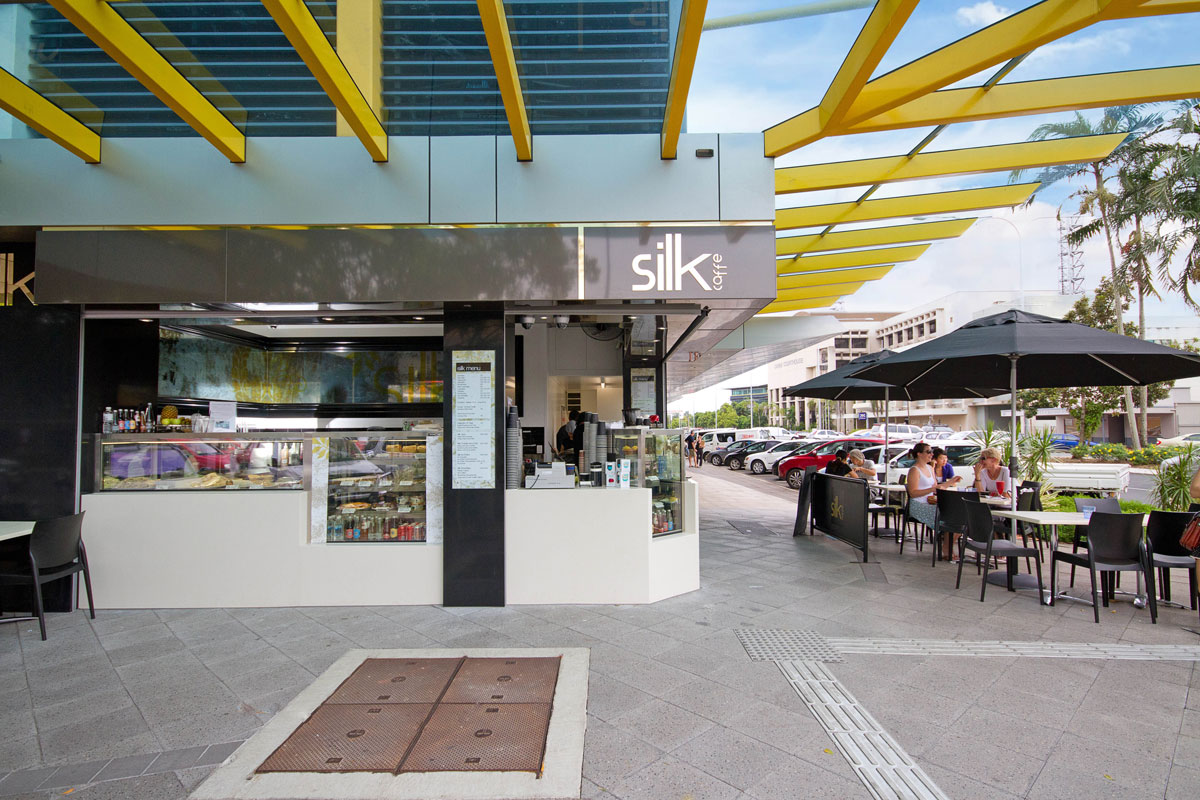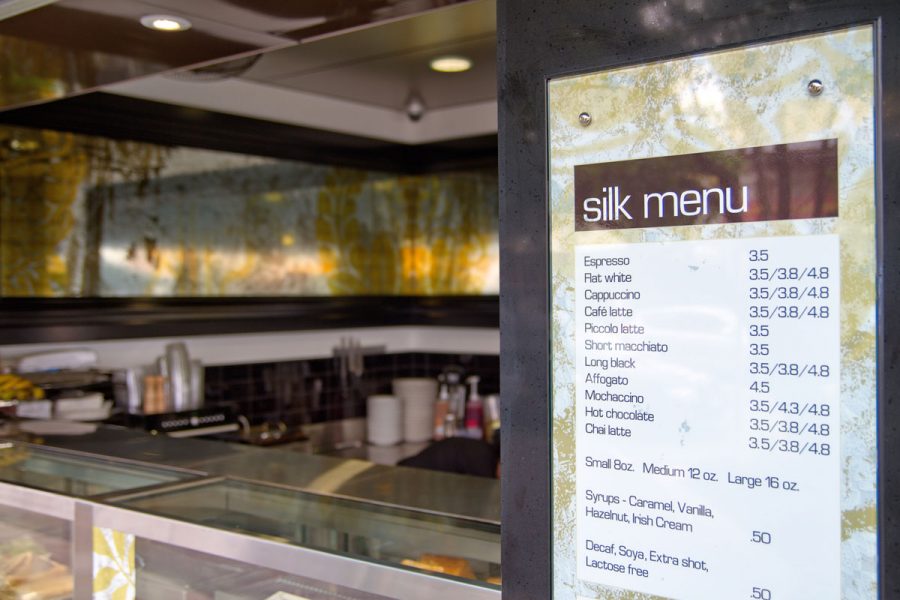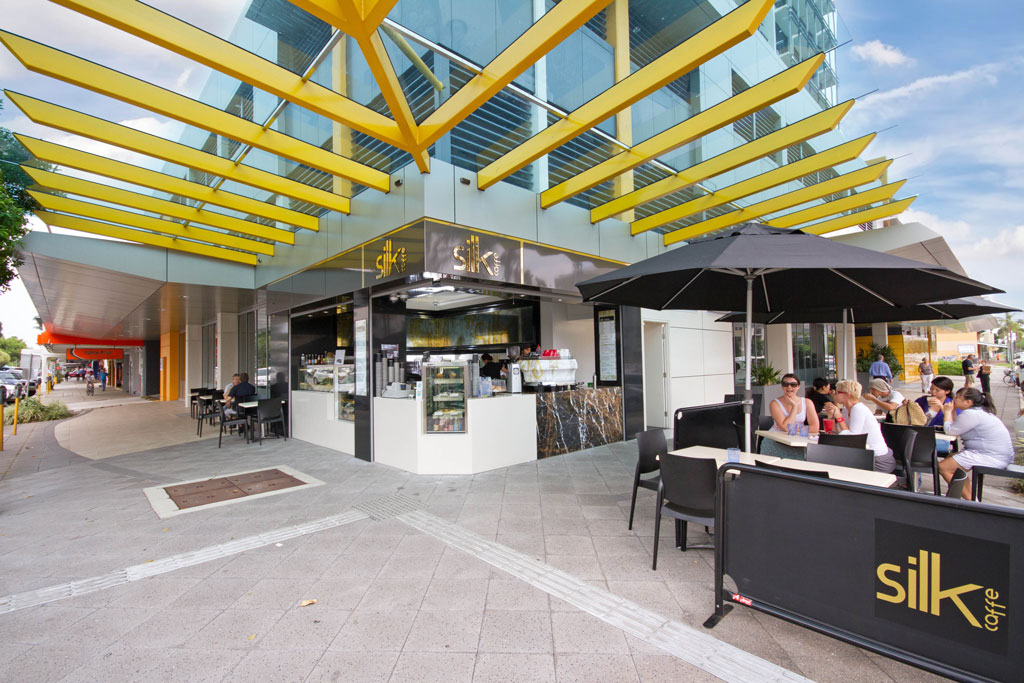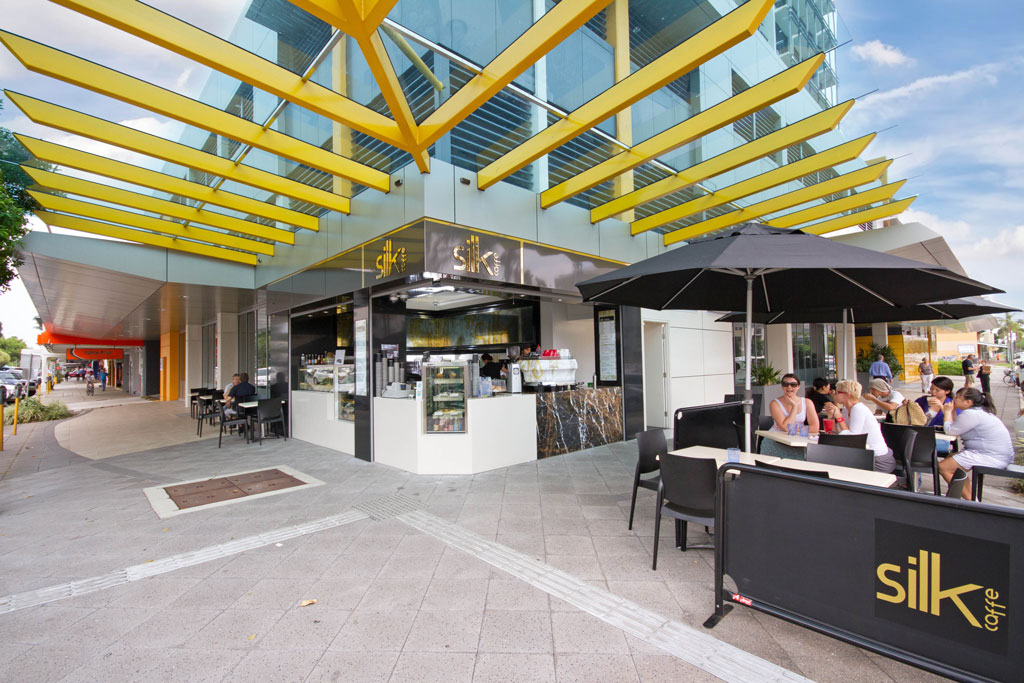 Needing to fulfil the demanding role of a foodcourt outlet, the brief was to use design detailing as a signature to distinguish this offer. Bold type driven signage is as much about style & attention.
Surely one of the most talked about cafes we've worked on, Candy has immediately hit the top of the favourites list on the cool cafe scene of Cairns.
Whilst the coffee bean is the hero in the House of Beans – this is a vibrant and playful brand offer. An uplifting environment that stands out in the terminal as often weary departing passengers are looking for place to rest as they await their flight.