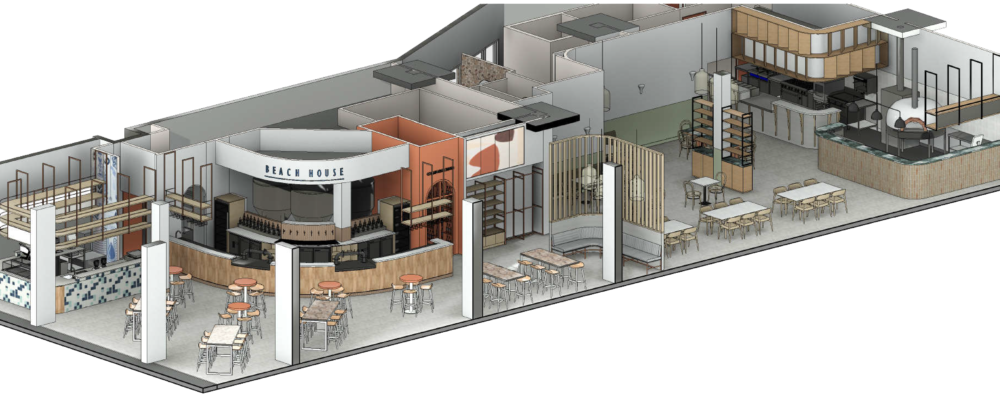 "soft and relaxed, the restaurant, bar & café are ideally suited to the tropical beach front of Trinity"
The Beach House at Trinity 
our services: concept design, construction documentation, branding
location: Trinity Beach esplanade
size: 460sqm
completion: due early 2022
The Beach House at Trinity is an all day and all night dining & drinking concept designed around a laid-back, waterfront lifestyle.  The Trinity Beach foreshore is the epitome of the tropics from the dawn sunrise; to fading day's light with the moon rising over the horizon; to late night breezes through the palms.  So the venue cleverly provides differing zones for each of those moods.  at the southern end is an island kiosk for fruit drinks, ice cream & coffee for the early risers and hot afternoons.  Fanning around the main corner is the hero bar facing out to the lounges designed for a long afternoon into late evening beverage or three.  Then the family dining to the norther end with wood fire pizza, smokers & open kitchen for the full theatre of taste.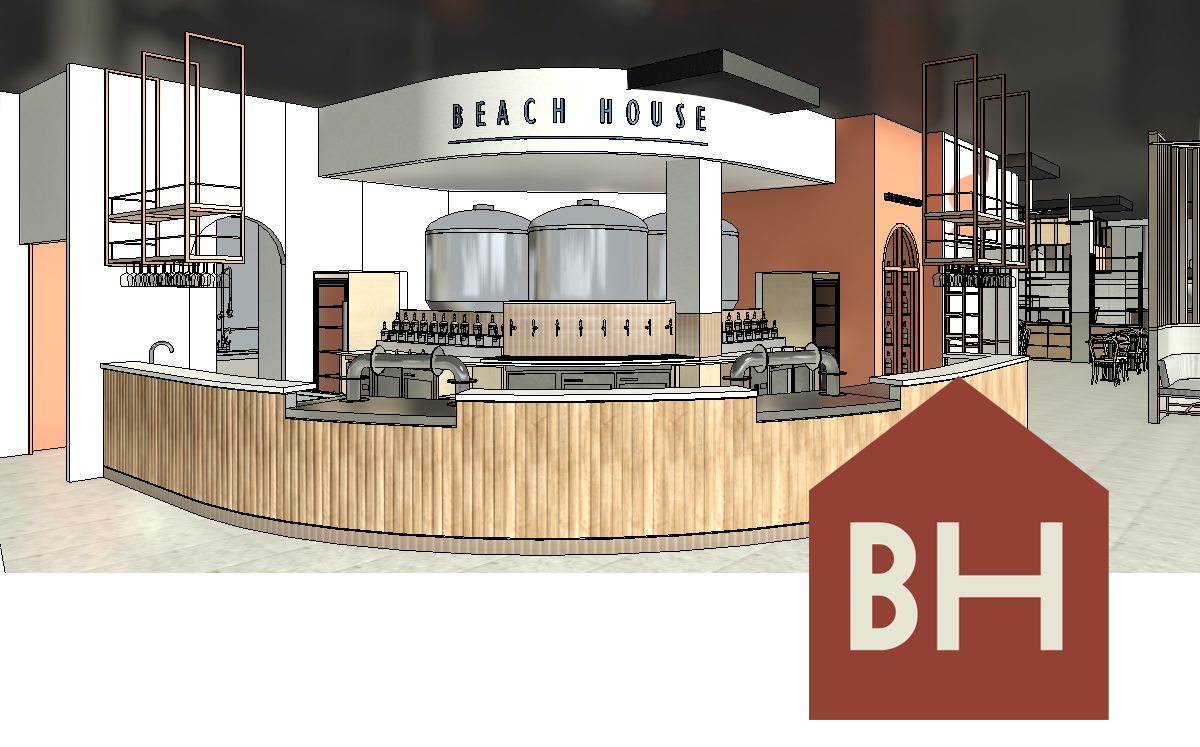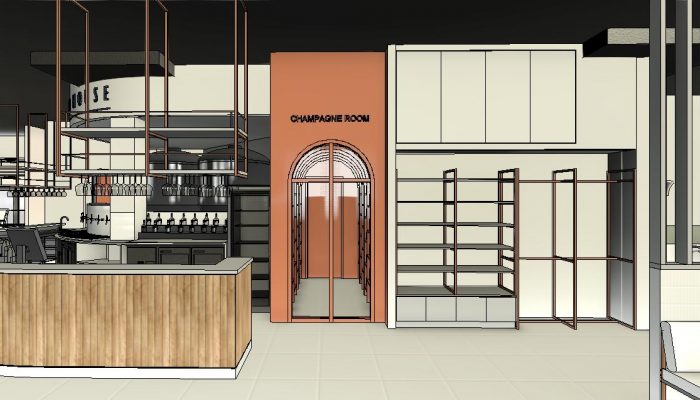 Each zone employs a design identity nestled into an overall theme. colour tones move through the spaces, with recurring elements of timber and curves.  the spaces are created to be comfortable and intimate, but always embracing the waterfront.  the branding follows with a language that will be adopted across a range of house product lines.  come down & relax.
A foundation theme evolves through each of the café; the large corner bar and the restaurant dining.  Curves are translated into the key spatial elements and decorative treatments; all applied with a soft palette of timbers and pastels.  The bolder branding elements are created to serve the venue identification and the intended range of in-house products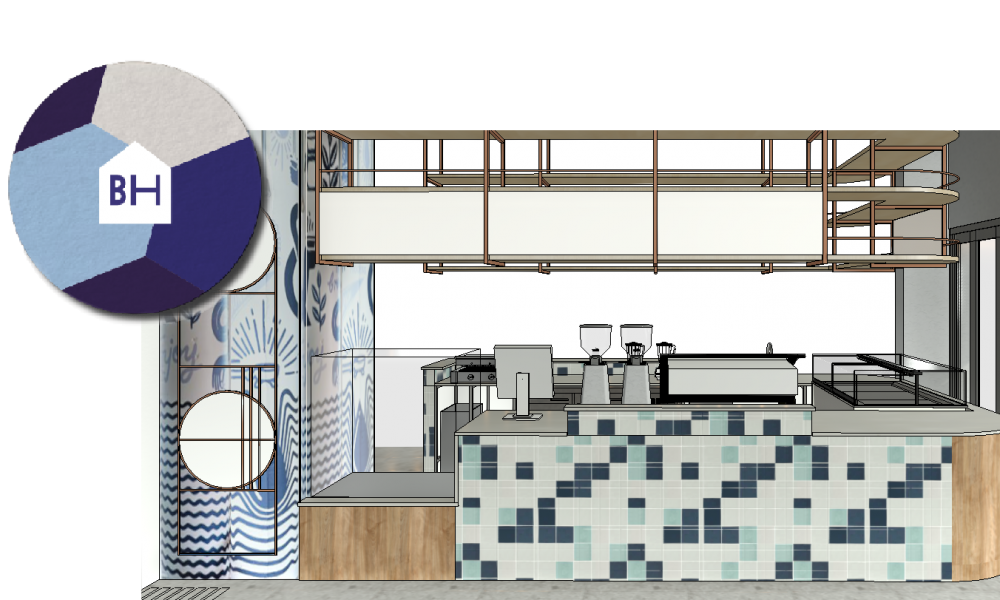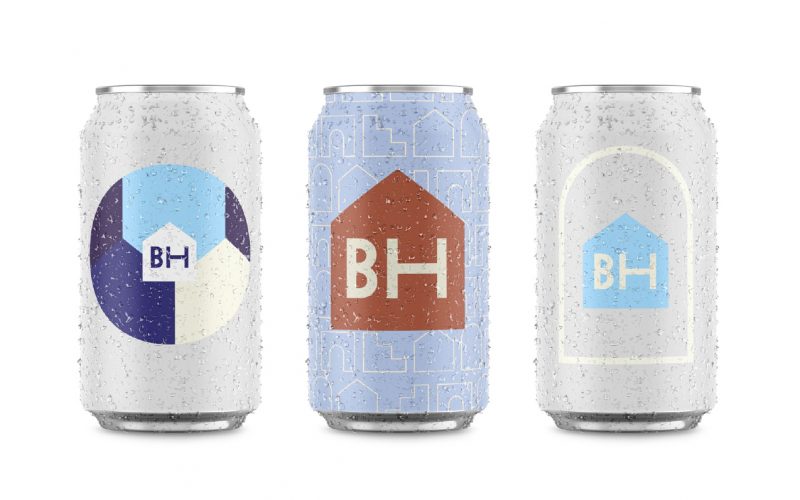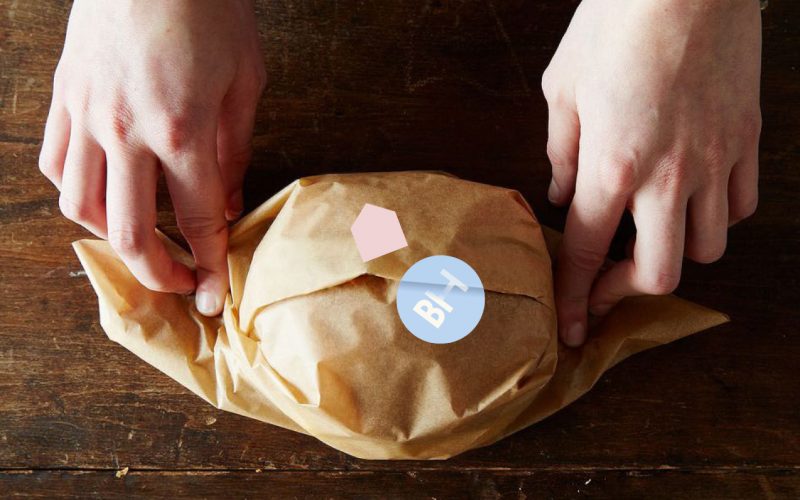 Our fifth project with Carlton Horn, the commission was to create a complete & new dining experience that takes advantage of an iconic waterfront location. The design solution integrated branding & the interior to reflect the brasserie style menu.
Sauce Brewing Co. is a force in the vibrant inner Sydney craft beer scene, but an ambition to expand saw Cairns as the first choice.  With the owners down south, Myriad took on a broad role for the design & delivery of this new bar & dining brewery.
This long-standing Cairns hotel needed a sympathetic upgrade of the gaming room, bar area, associated bathrooms & outdoor seating areas. The solution was to balance a sense of grand heritage with a contemporary character to attract a larger crowd..