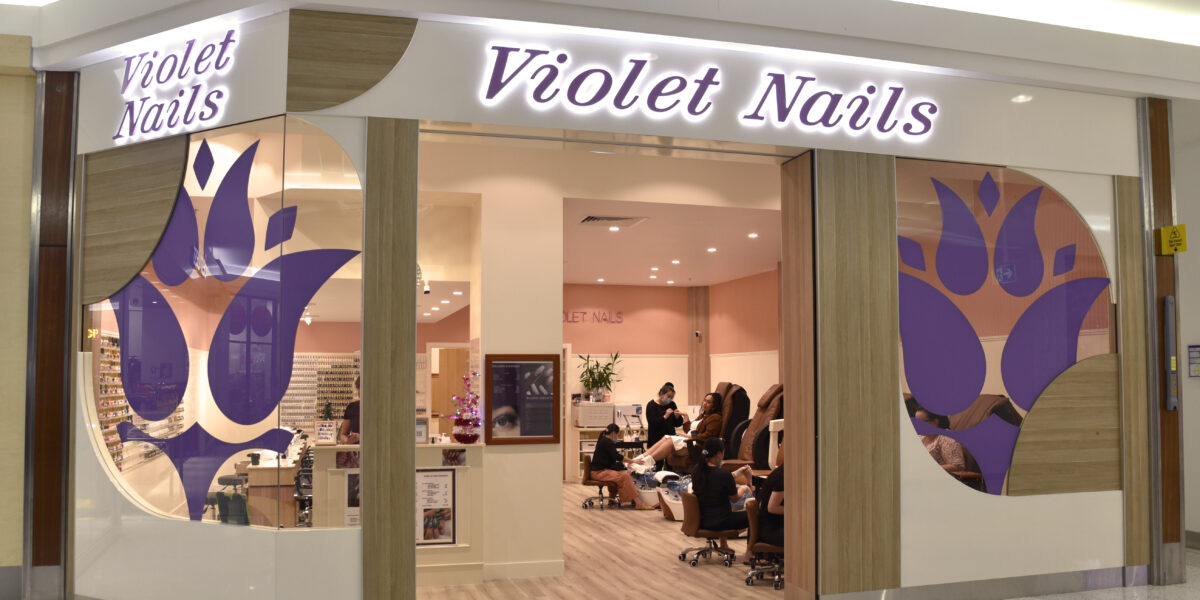 "the first foray into a major shopping centre for the Violet Nails brand"
our services: concept design, Construction documentation
location: Stockland Centre, Cairns 
size: 80sqm
completed: Nov 2021
From a successful CBD location Violet wanted to expand, but this was their first foray into a major shopping centre, so myriad's role included assisting with the leasing details and securing the specific approvals.  These services complement the tasks of planning to optimise the service points and the fitout styling to reflect the Violet Nails brand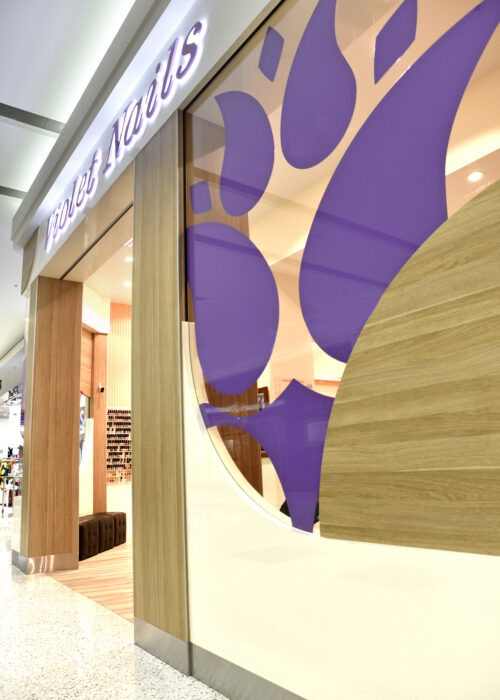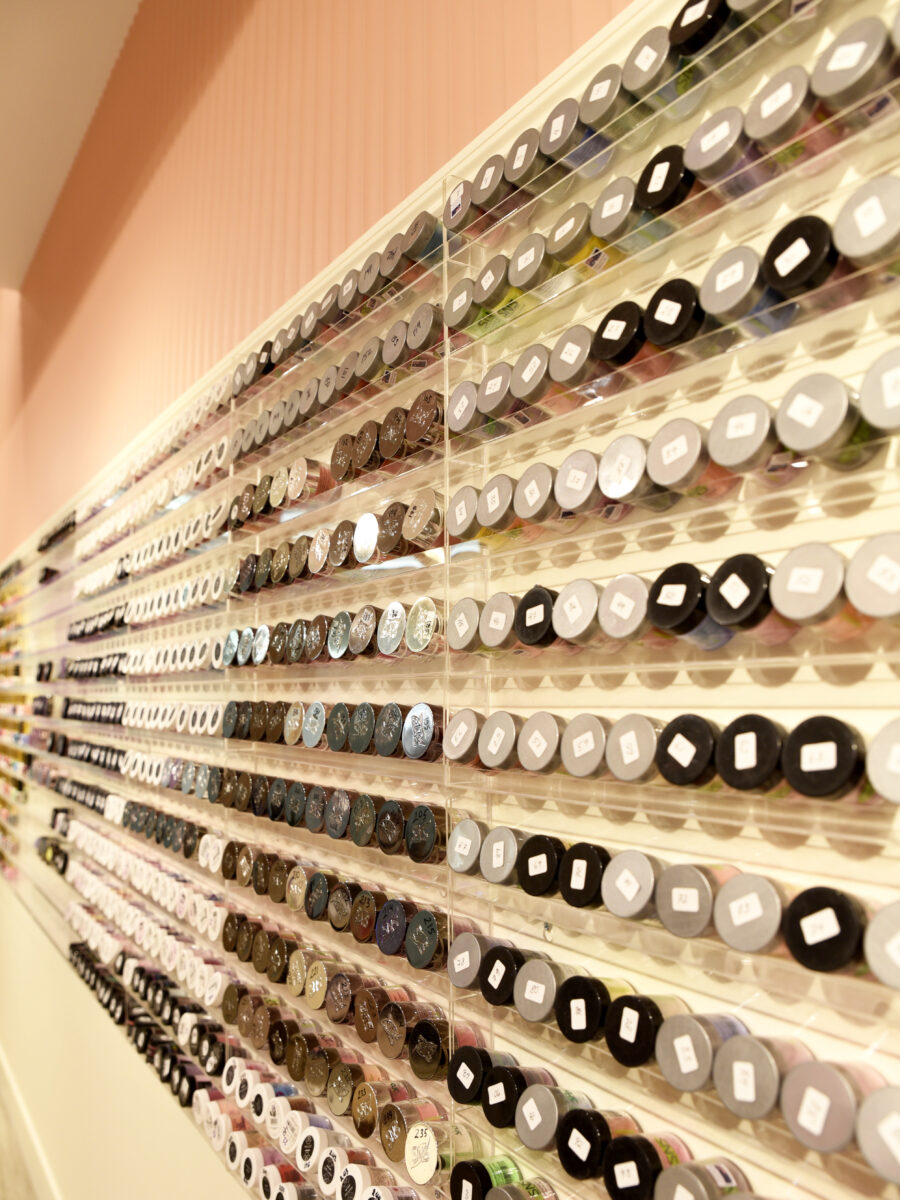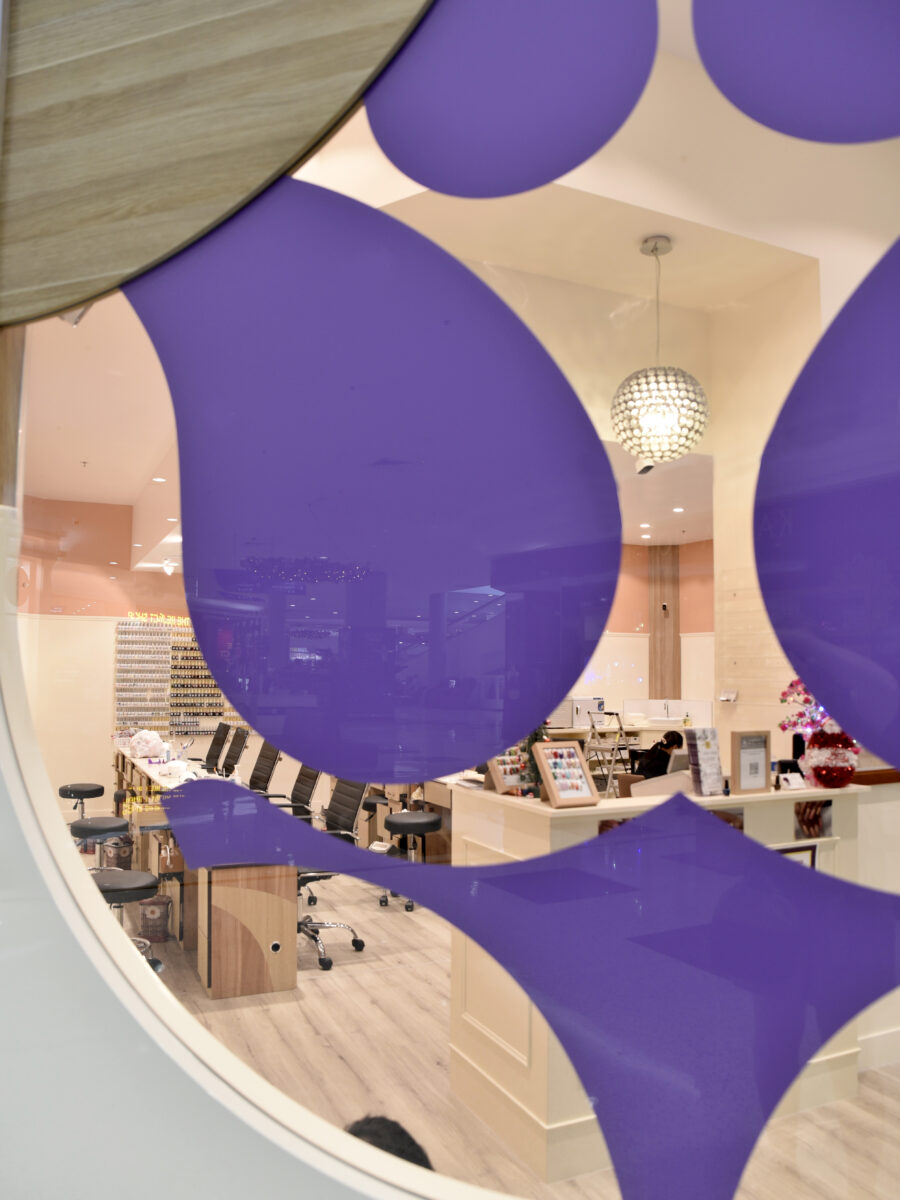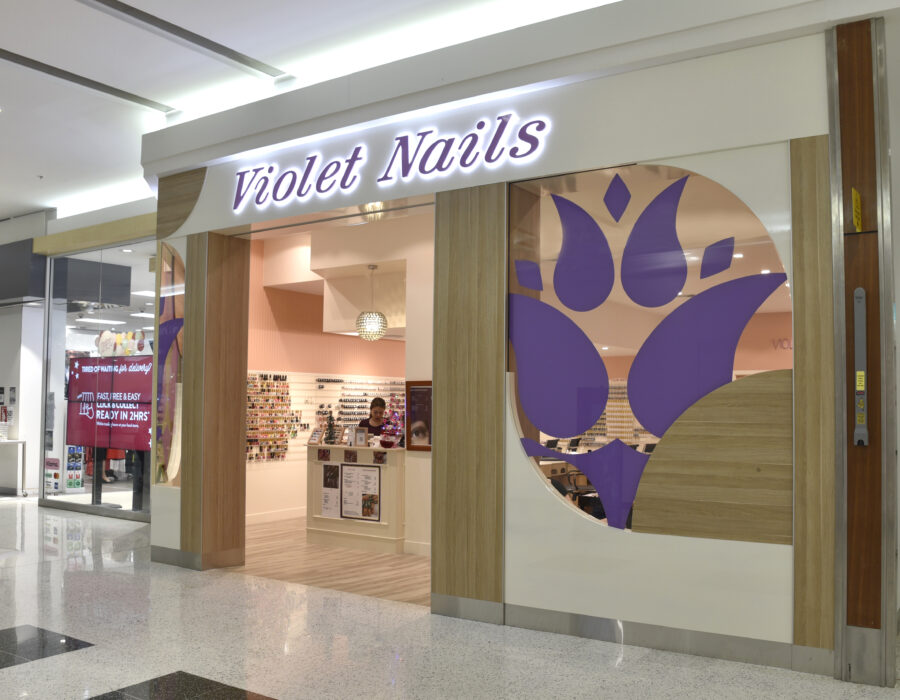 Gilbert has long been a key character in the Cairns culinary scene & Cruze Coffee at Cairns Central is yet another of several collaborations with myriad.  Coffee is a passion for many & Gilbert's approach is something of an artform of the senses.  Beans are collected & roasted from suppliers across the globe.  Every customer can select their brew to be made by smell of their preferred beans; regular aficionados will refine their unique blend.
Our third project for OK Sushi has proven to be as popular as previous locations, achieving a faithful, regular customer base. The red & black scheme incorporates a signature 'scale' pattern as a surface treatment. The busy shopping centre environment requires a bold treatment graphically to attract the attention of new customers, whilst the kiosk form ensures that the showcase of fresh sushi is the hero.
Floatation therapy is new to the Far North.  The experience within the pod is an opportunity for complete relaxation, isolated from the sensations of the hectic world outside.  Importantly though, this experience is optimally enveloped within an equally calming space.  Our brief was to create a space equal to the experience within the pod.  The result employs a gentle palette of finishes applied to curving walls throughout.