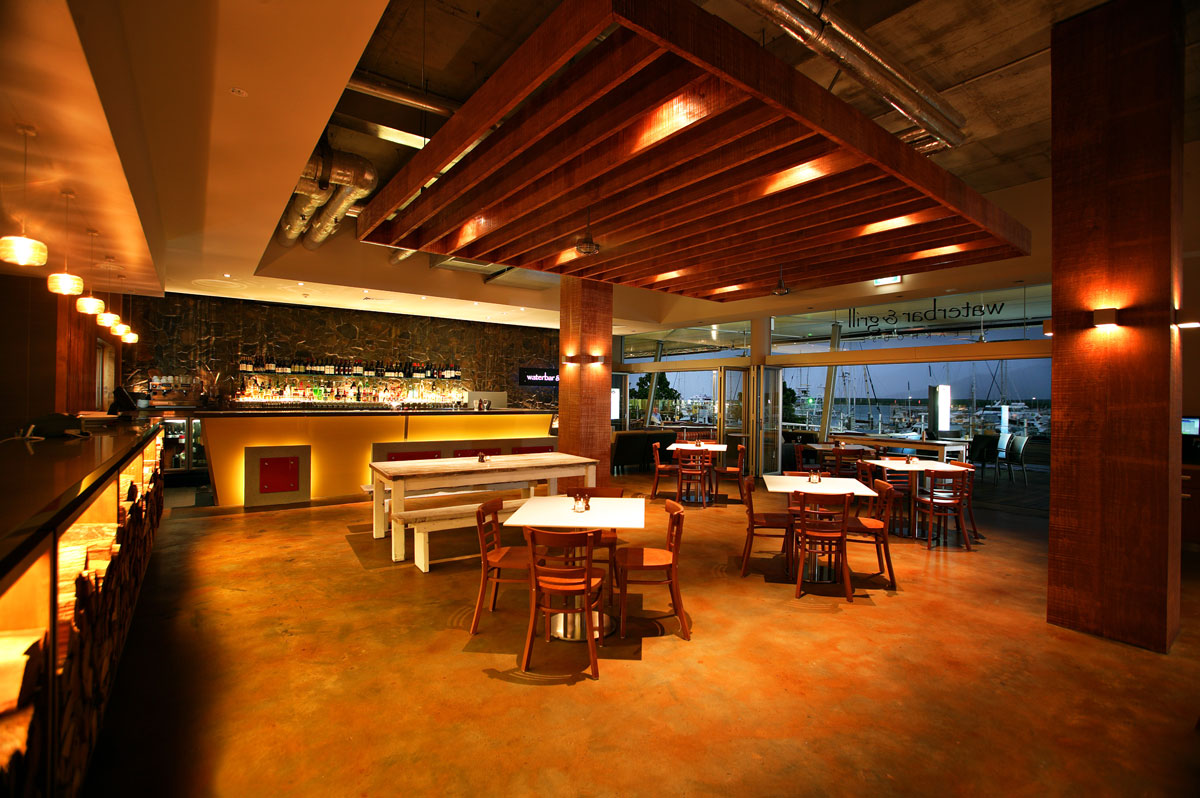 "Focal point to the northern end is a 'hero' bar backed by a 9.5m wide wall of local freestone, which is constantly flooded with flowing water."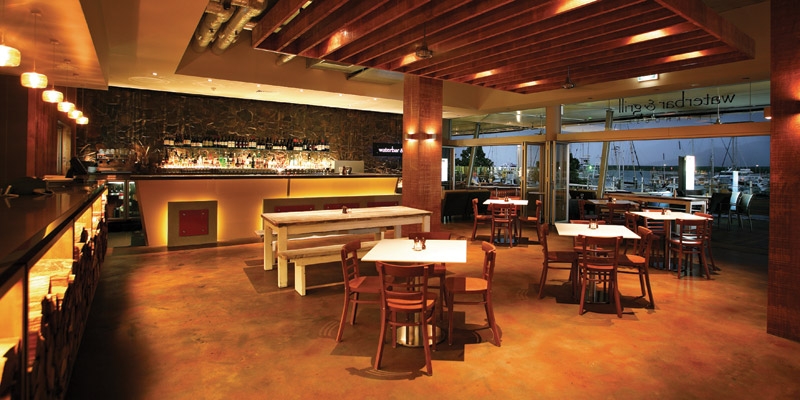 "Focal point to the northern end is a 'hero' bar backed by a 9.5m wide wall of local freestone, which is constantly flooded with flowing water."
Waterbar & Grill Steakhouse
our services: concept design, ff&e, compliance & approvals, construction documentation
location: Pier Marina, Cairns
size: 450sqm
completed: June 2006
The embodiment of the name gave inspiration to create a space using the balance between two opposing natural elements. Bold manipulation of materials and texture are the foundation of the design technique for this restaurant.
Focal point to the northern end is a 'hero' bar backed by a 9.5m wide wall of local freestone, which is constantly flooded with flowing water.
Rough sawn and dressed timbers form a landscape to feature a lively, open kitchen where the chefs ply their magic over the flaming grill.
A large sculptural panel of 'fluid' glass often draws the touch of curious customers' fingers inquiring to its actual nature. It's an environment that achieves a balance of style and comfort that keeps faithful customers returning.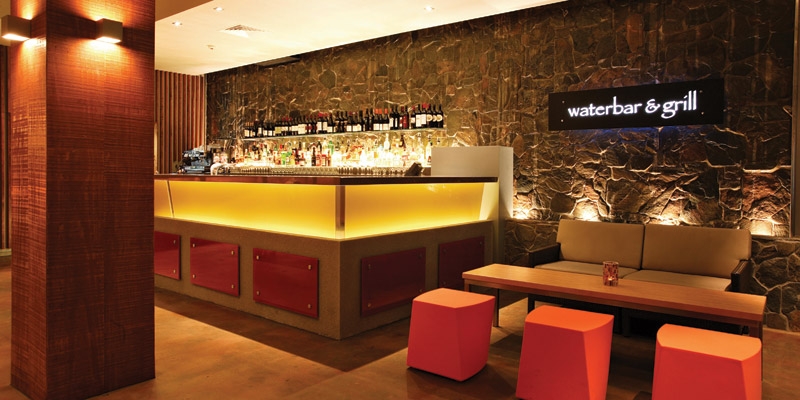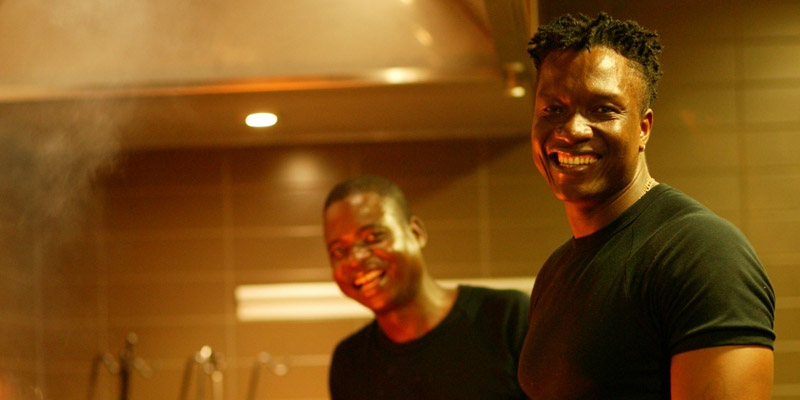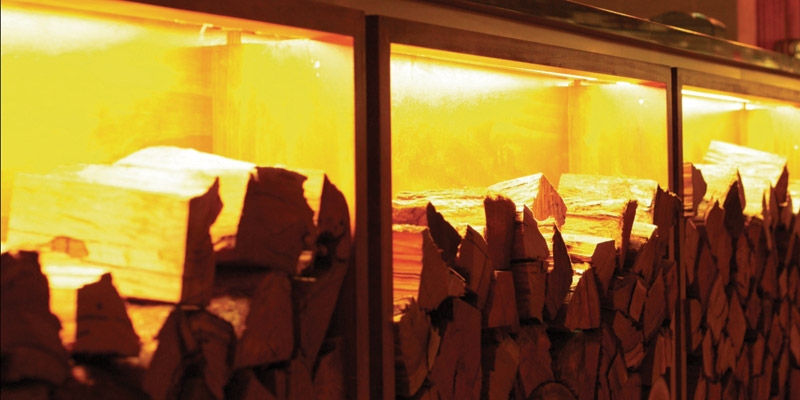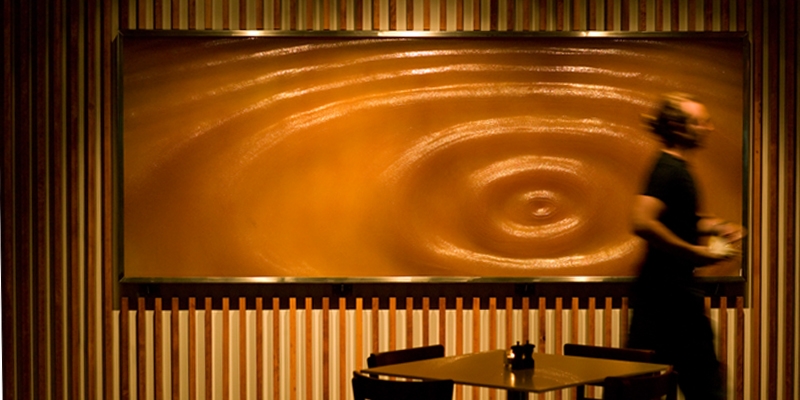 Our fifth project with Carlton Horn, the commission was to create a complete & new dining experience that takes advantage of an iconic waterfront location. The design solution integrated branding & the interior to reflect the brasserie style menu.
The existing Club buildings had an underutilised function space which offered the perfect opportunity to realise the client's vision to create a premium dining experience. This venue complements the original bar & deck restaurant and takes advantage of the spectacular location.
After 2 decades resident in the City Centre, Ochre Restaurant undertook a move to the waterfront. Not only have their loyal customers followed, but the new location & fitout have seen significant growth in patronage & turnover above their former home.