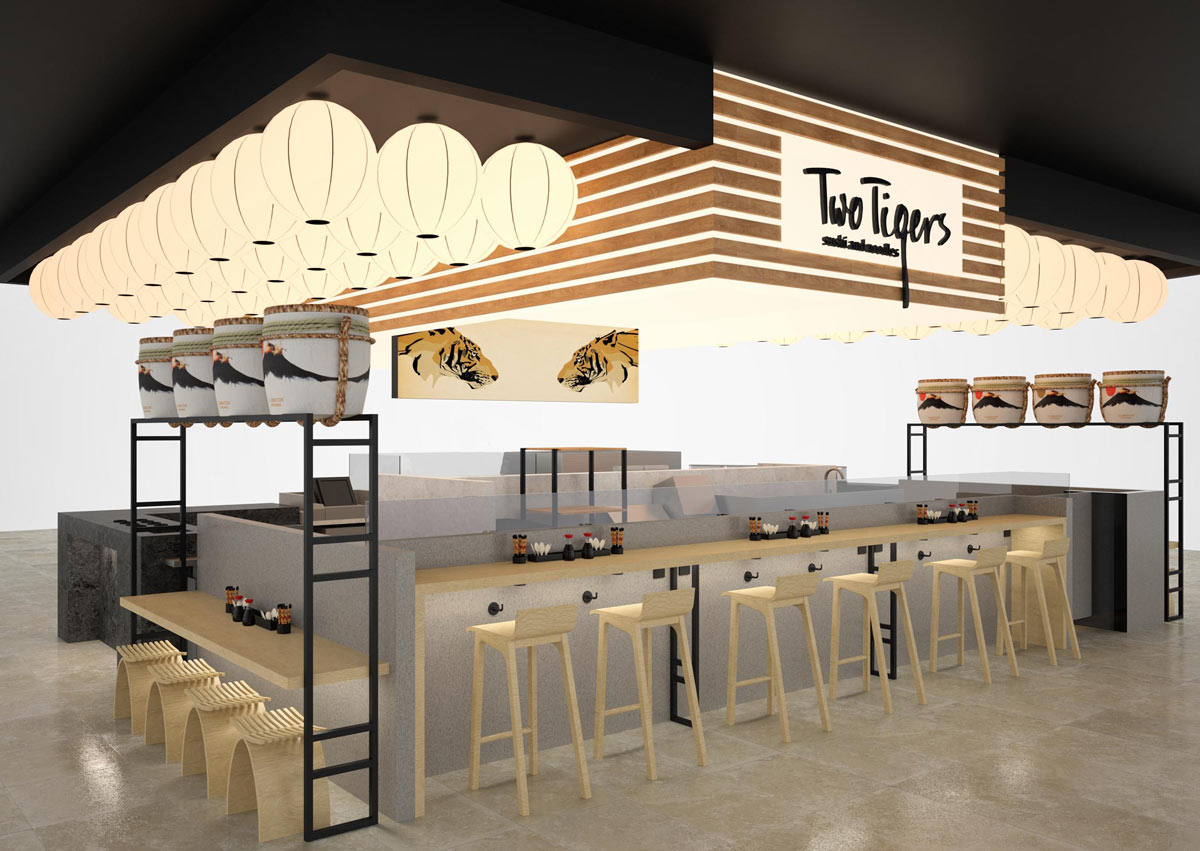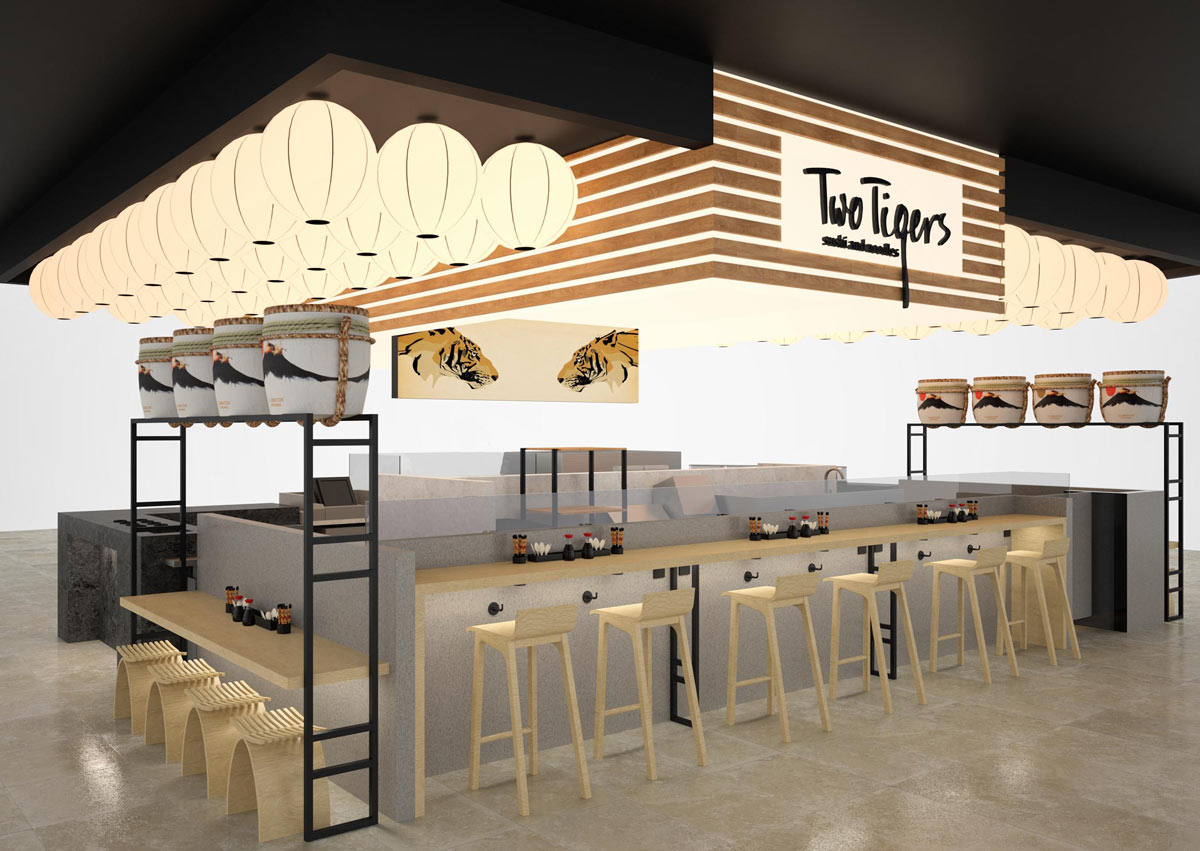 category:  hospitality, branding, unbuilt
project name: Two Tigers Amsterdam
location: Amsterdam Airport Schiphol, Netherlands
size: 45sqm
The highly success "market style" of retailing & food is being adopted in the upgrade of the food offer to one of Europe's busiest airport. A Two Tigers kiosk is a key ingredient of the vibrant offer. Fully documented, the project is underway.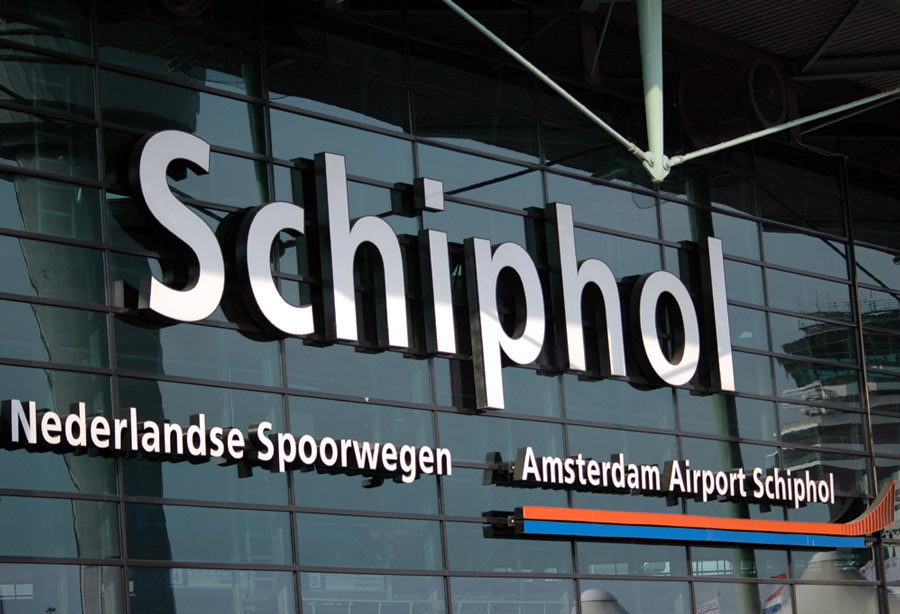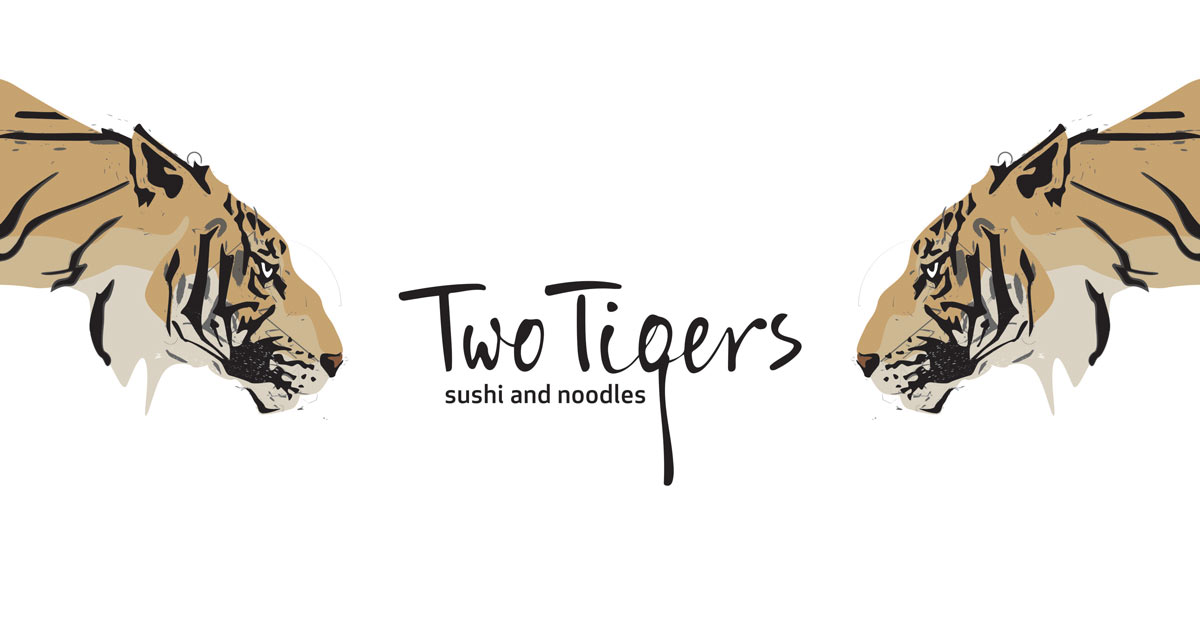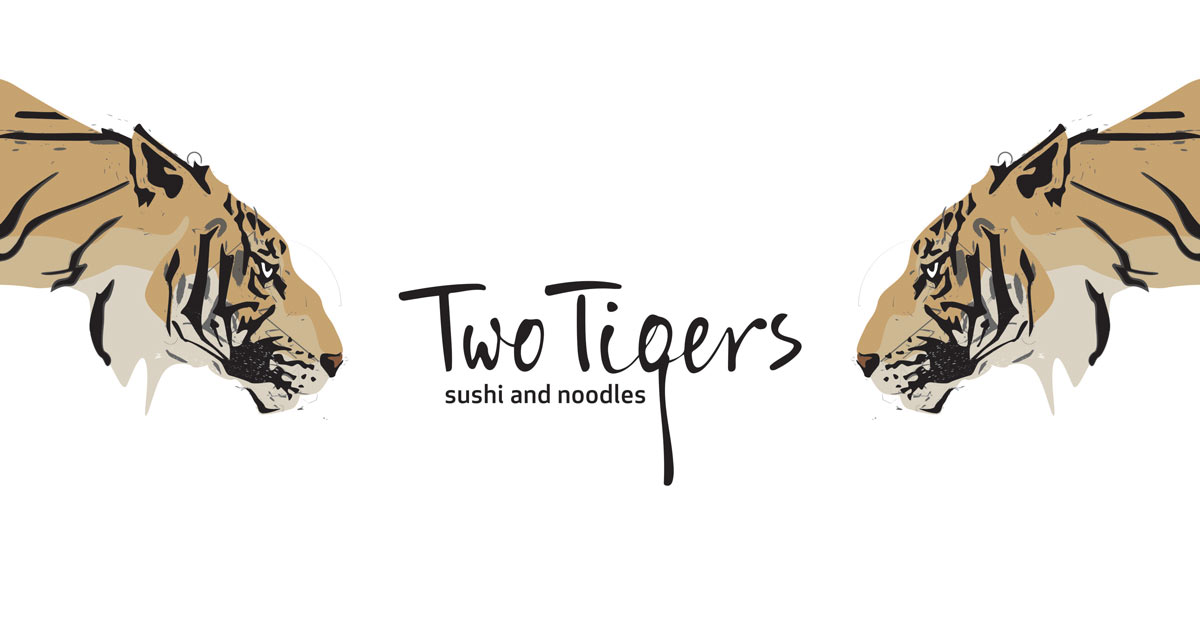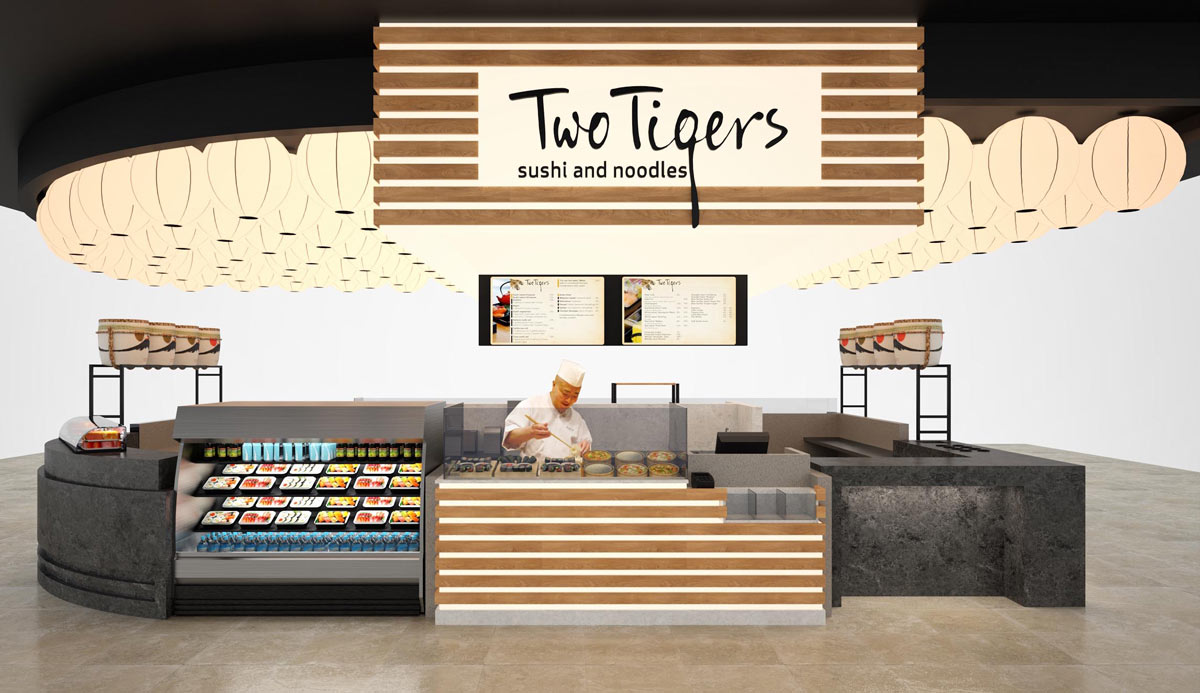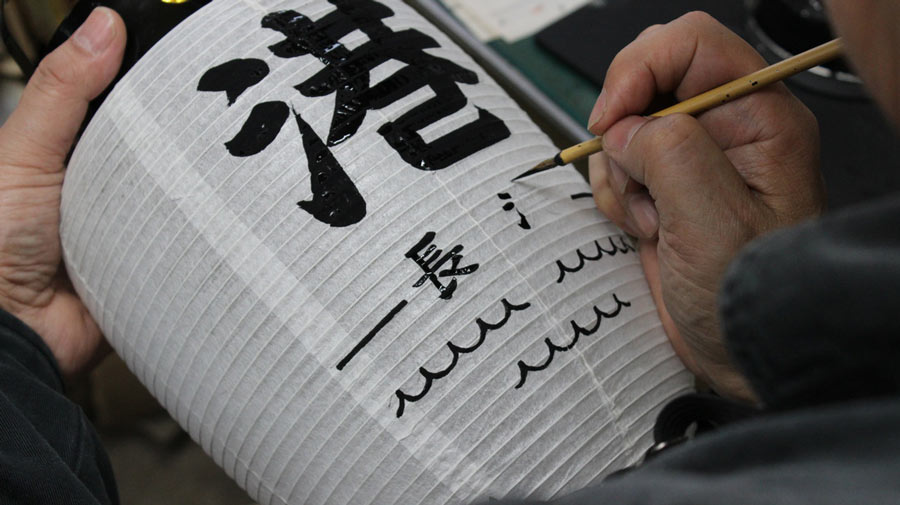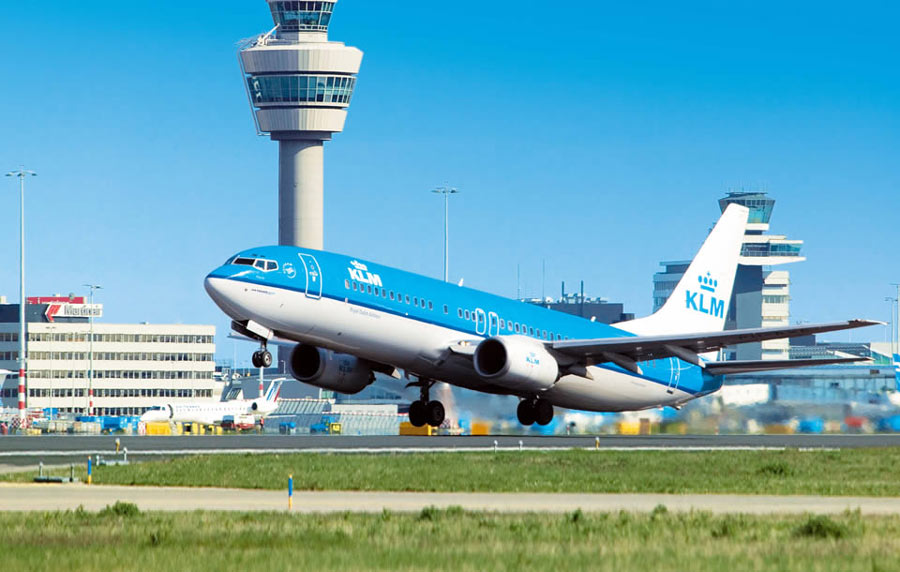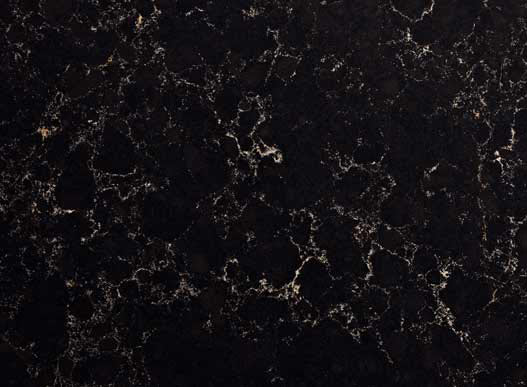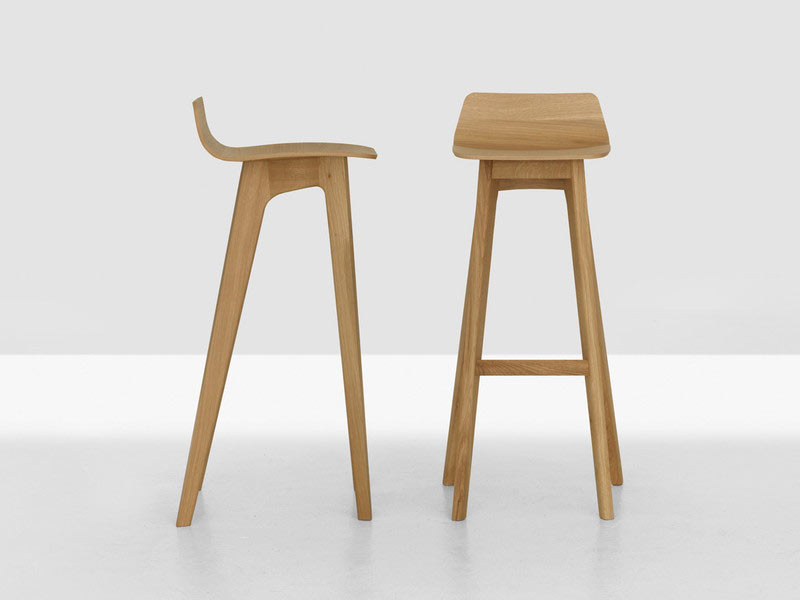 Myriad was invited to prepare a design tender to create a bespoke bar in the new airport. We were naturally excited by the success of the bid against international competition.
The existing Club buildings had an underutilised function space which offered the perfect opportunity to realise the client's vision to create a premium dining experience.
Two Dragons Chinese Restaurant
Drawing upon design styling influences from traditional urban Shanghai, the sheltering structure provides a comfort for waiting passengers & friends. The brand begins with its Two Dragon logo with a palette of green, black & rustic brickwork.