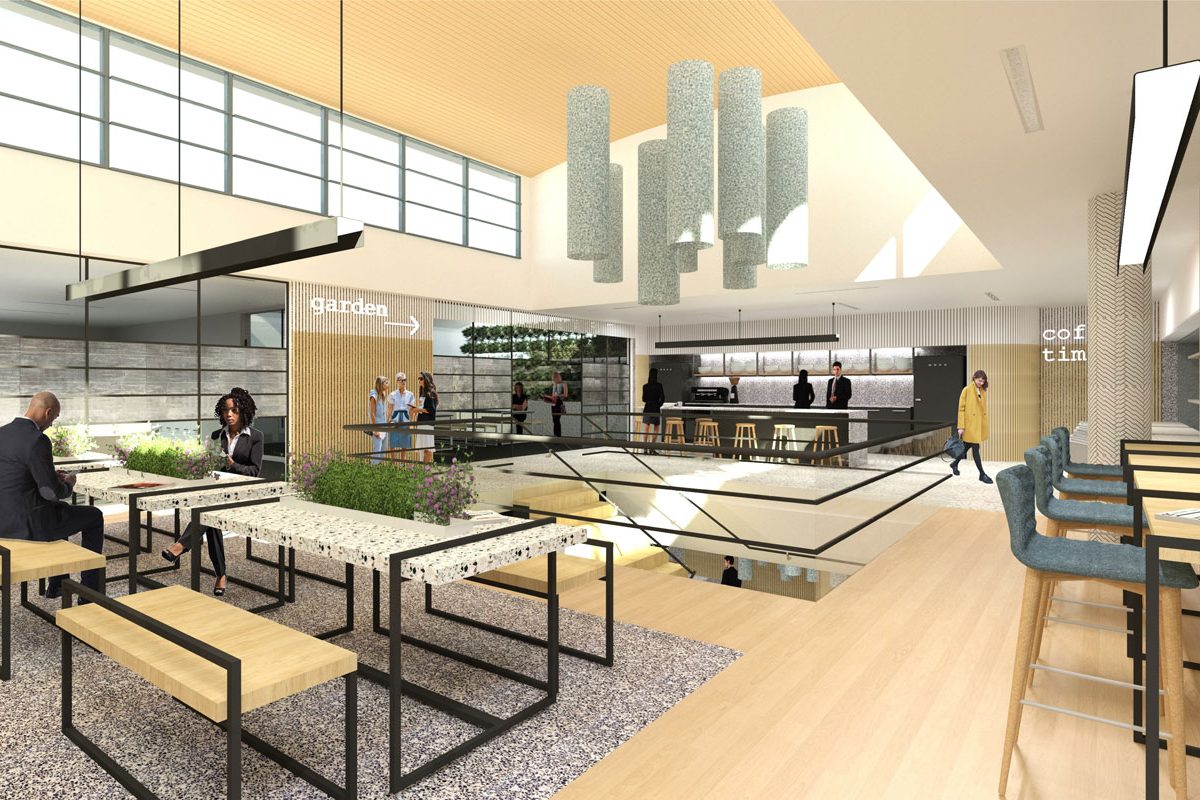 "The central zone, flooded with daylight, supports social cohesion and is a forum for casual meetings."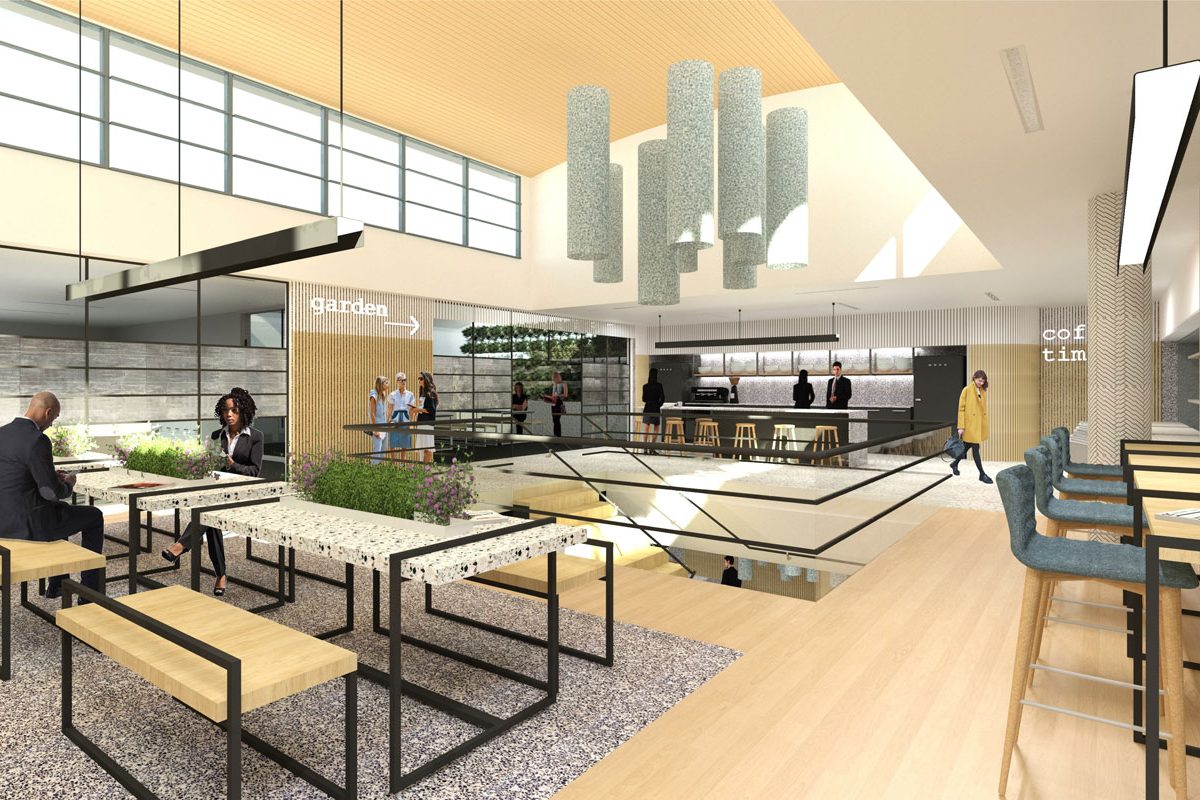 "The central zone, flooded with daylight, supports social cohesion and is a forum for casual meetings."
our services: concept design, planning, ff&e
location: Aplin St, Cairns City
size: 2090sqm
23 Aplin Street is a sound, well managed B class office building with 2,090sqm over two levels.  The owners have enjoyed a long term government tenant occupying the entire building.  As lease renewal is a time for all tenants to consider whether to further occupy the space, timing was right for the owners to consider an upgrade to entice the ongoing use by the current tenants.
Myriad has developed a series of modifications to raise the quality of the workspace to the highest level in the marketplace.  The design solution was driven by the goal to enable improvements in work flow & communication; along with a significant elevation of the ambience of the gathering and relaxation spaces.  The central zone, flooded with daylight, supports social cohesion and is a forum for causal meetings. A soft palette of natural materials, balanced with fine black metalwork, provides a comforting treatment to the new central stairwell & atrium.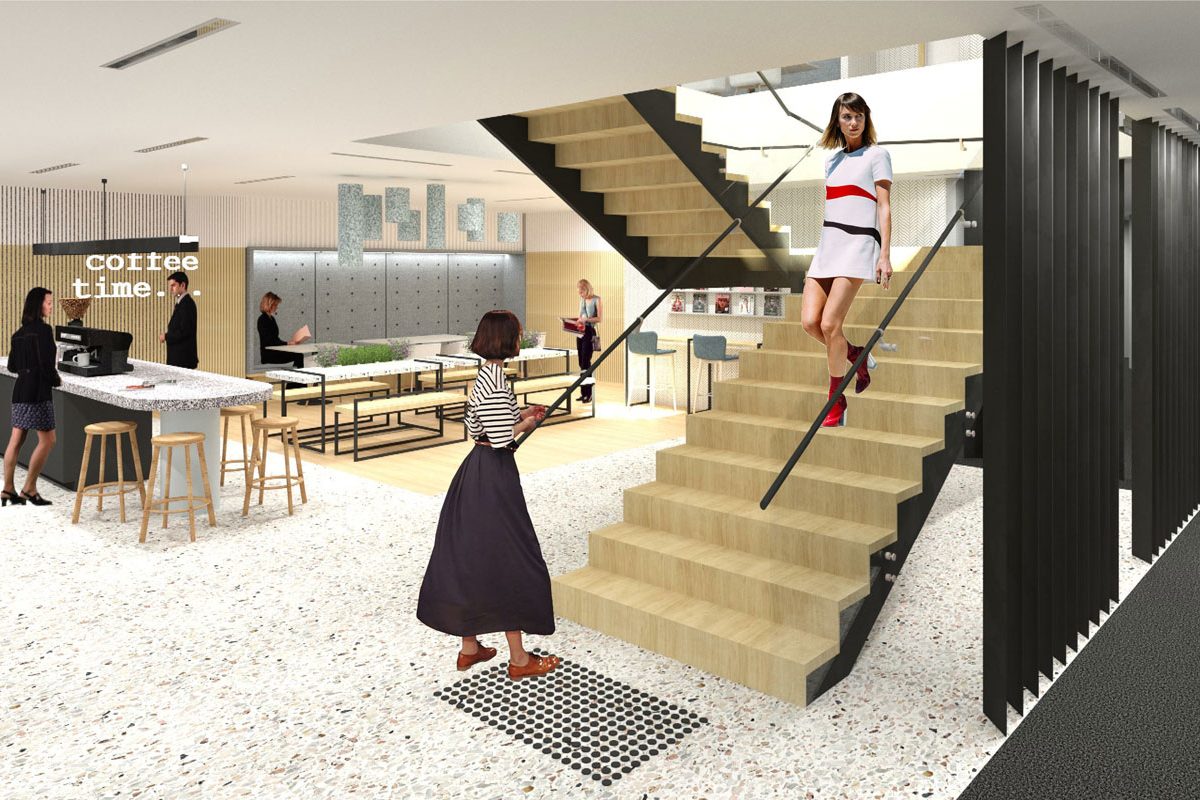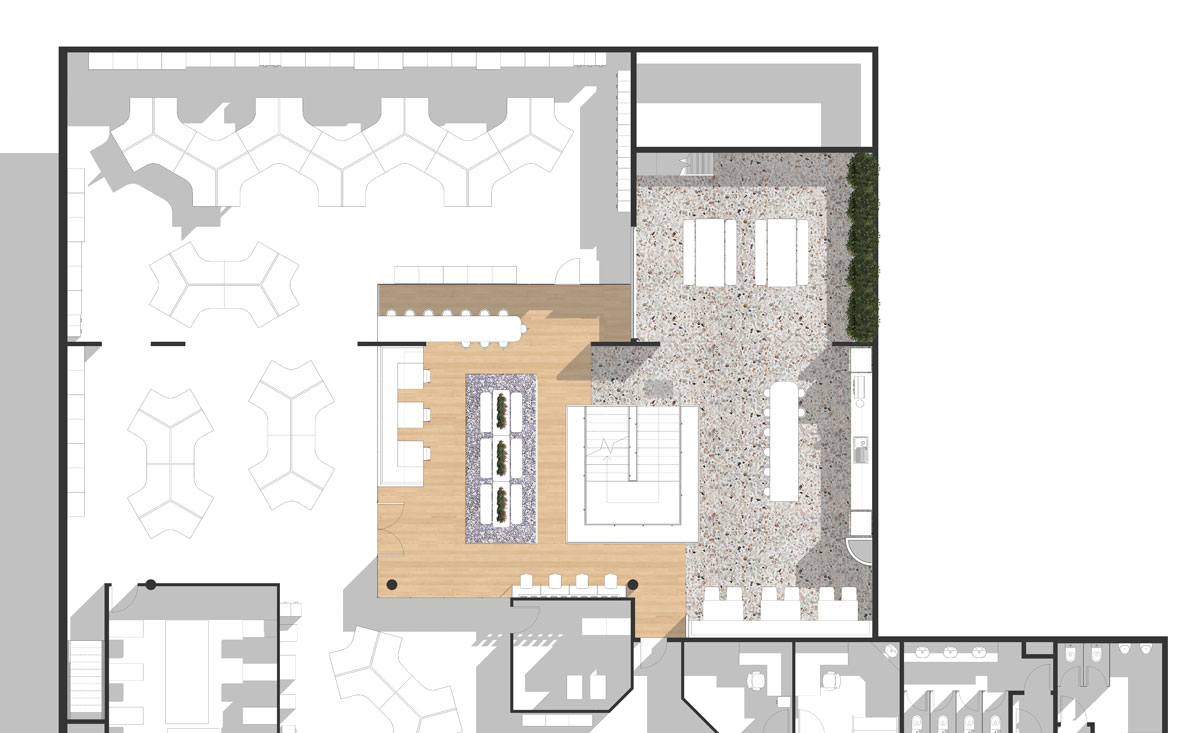 The Cairns support facilities for the Groote Eylandt staff fulfil a diverse range of roles.  These premises however are much more than a daily working environment; they are a gathering place for the Traditional Owners.
Precruitment has been established as a leading recruitment company in North Queensland since 1998 and now it was time to move into their own building.  The corporate brand led the interior palette, with the use of a strong red and black against a lighter grey base.
The Cairns office of BP Australia was required to relocate from the old fuel depot for safety and quality of workplace imperatives. A complete strip out of the new tenancy gave the opportunity for a 'clean slate' start to the design.