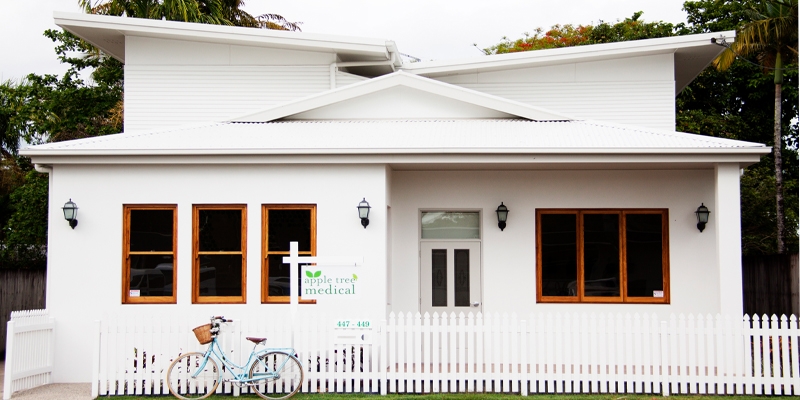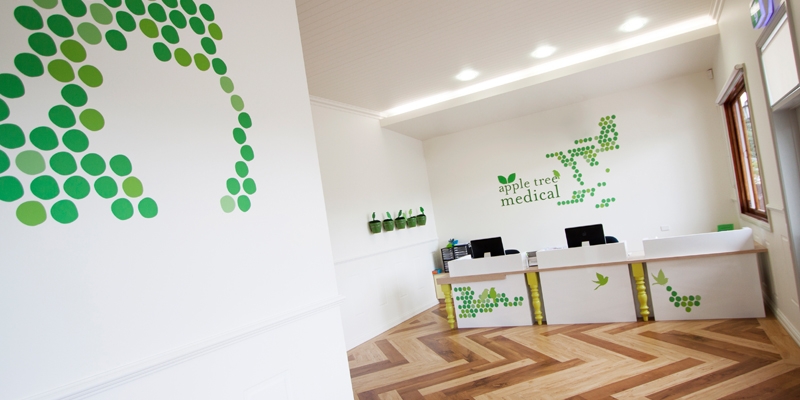 "The interior captures the homely comfort of a traditional Queenslander, expressed in a vibrant and light-hearted environment for the most important of care-giving."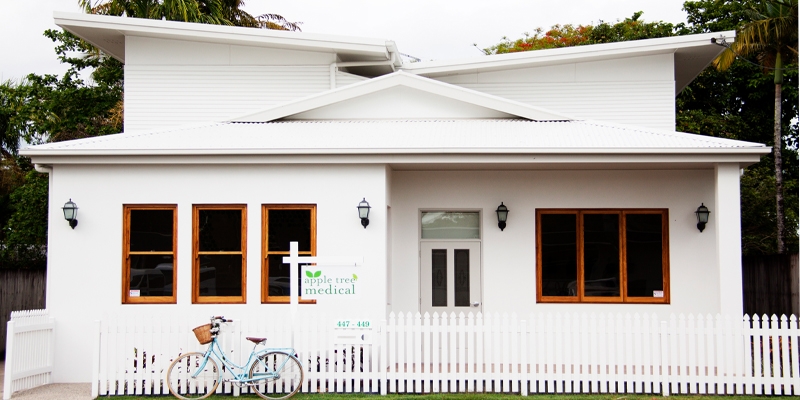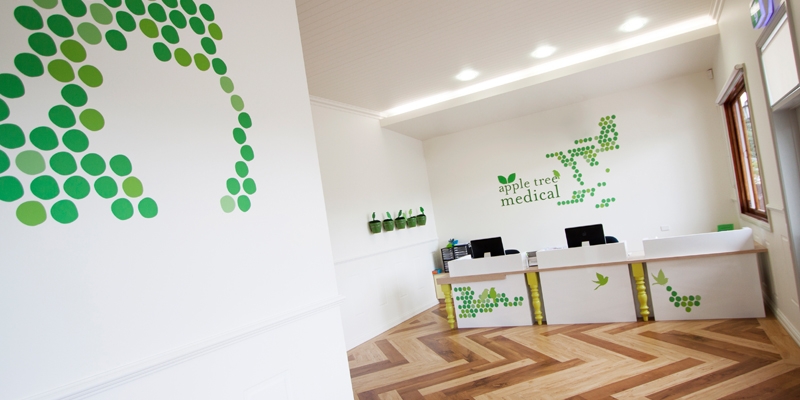 "The interior captures the homely comfort of a traditional Queenslander, expressed in a vibrant and light-hearted environment for the most important of care-giving."
our services: concept design, ff&e, compliance & approvals, graphic design, construction documentation
location: Parramatta Park, Cairns
size: 320sqm
completed: July 2012
Our second completed premises for Apple Tree Medical, the brand promise has truly met an affection with the marketplace. It was time to move on from the original home of Apple Tree in Cairns. The practice had outgrown its much loved Queenslander, so an investment into building ownership was logical.
The project entailed the substantial redevelopment and expansion of an existing two storey commercial building. Careful planning to maximise the practice operations on each level was the foundation of the project. Whilst the design of the building's form from the street establishes a significant presence in this developing medical precinct.
Fresh and white, a lively roof arrangement is balanced with traditional polished timber windows.
The interior design captures the homely comfort of a traditional Queenslander expressed in a vibrant and light-hearted environment that enables the highest level of general practice medical services.
As part of our project management services, myriad prepared a successful application for Australian Government DHA funding to assist the capital costs and managed the reporting obligations of the Department and the commercial funder.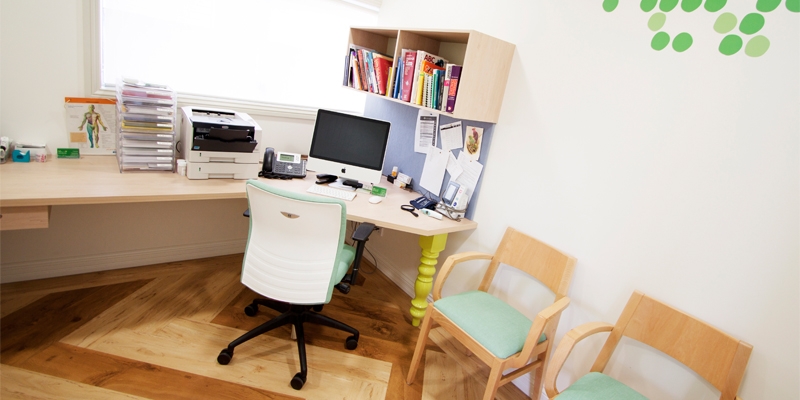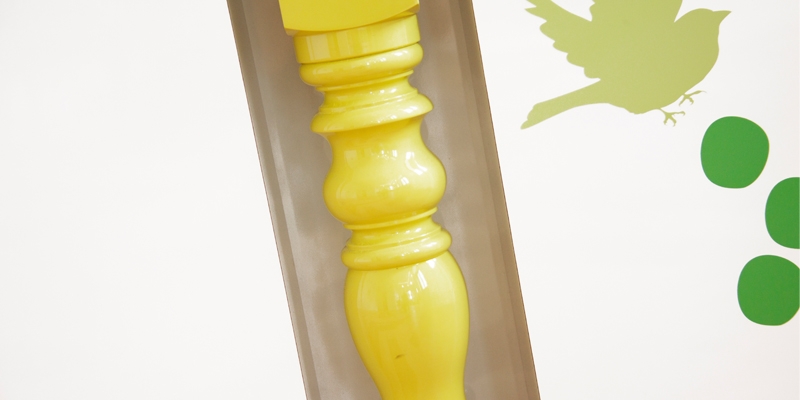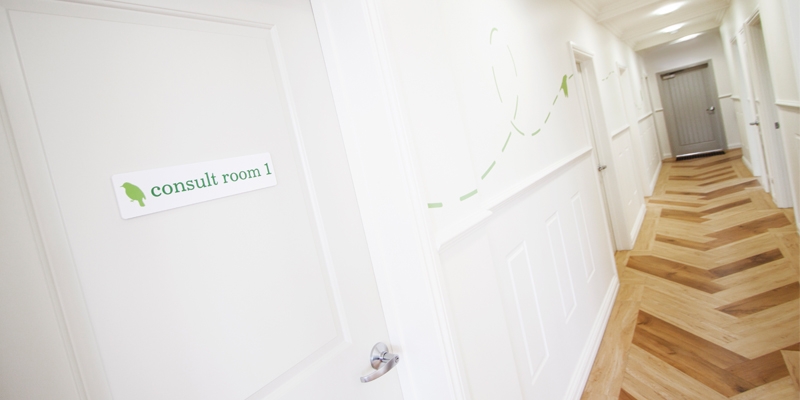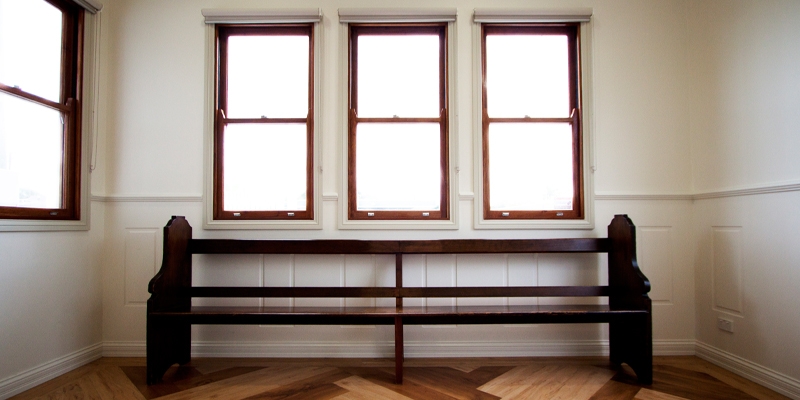 Phoebe Hong Obstetric & Gynaecology
Dr Phoebe Hong commenced practicing in Cairns in 2013. Her growth in patient numbers lead to the point where it was time to move from shared consulting suites. This fit out was the opportunity to create an environment that truly reflects Dr Hong's approach to the care of her patients.
Perhaps reflecting something of a trend, the partners of this practice decided to move from their long established CBD leased tenancy into owning their premises. Purchasing a high quality building laid the foundation for a most professional outcome.
Far North Queensland Rural Division of General Practice has the charter to deliver the new headspace program, Australia's national youth mental health foundation, to the Far North.