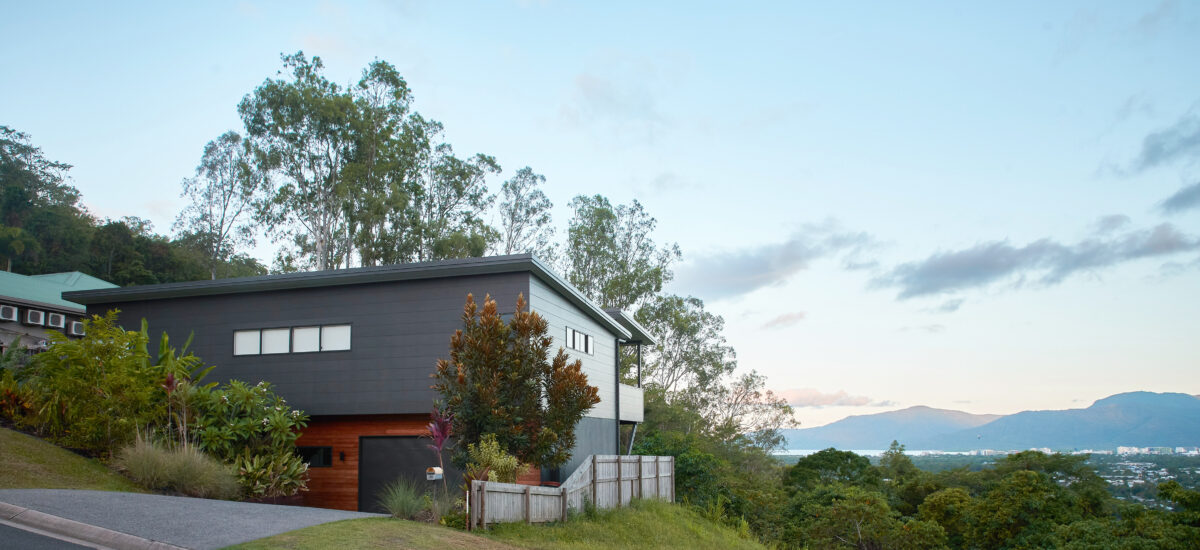 "a home that wraps its owners in a gentle and calm embrace"
our services: design and documentation
location: 36 East Parkridge Drive, Cairns
size: 265sqm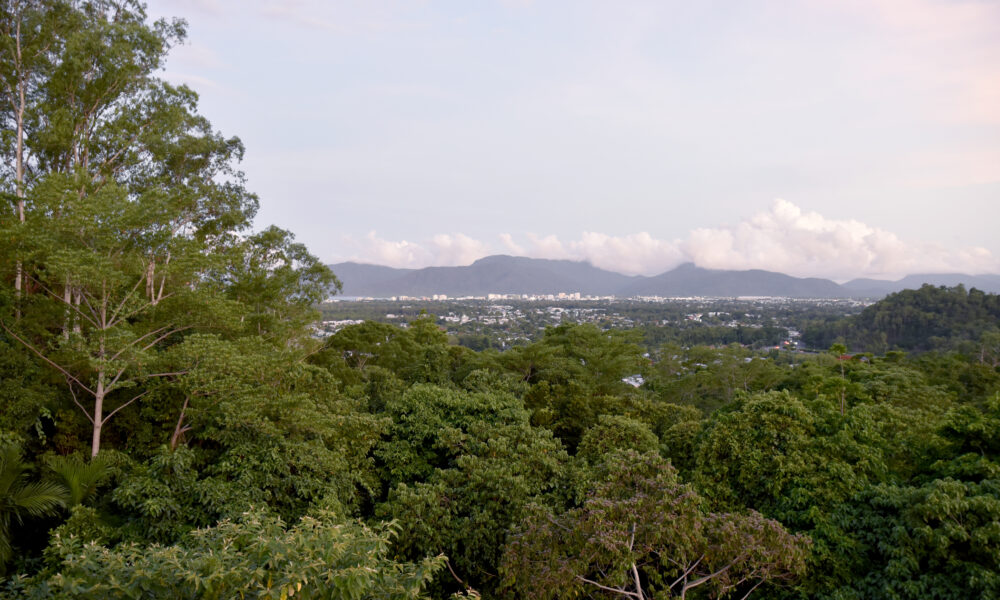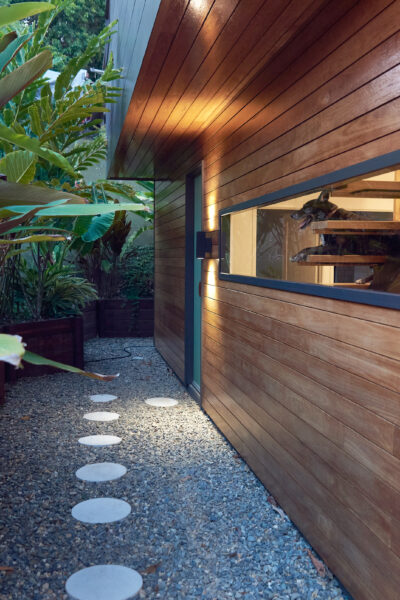 A panoramic view across the city caught the hearts of the owners.  In many ways this house is designed as a place of calm, drawing from the expansive panorama of sky and distant Trinity Inlet view.  Resting on the edge of the hill face, the large deck seems to float above the city far below.  This is a gentle house, clean and uncluttered with its elegant detailing.  Refined touch points complement the careful planning to ensure this abode easily supports the busy work life for this couple, their dog and regular visitors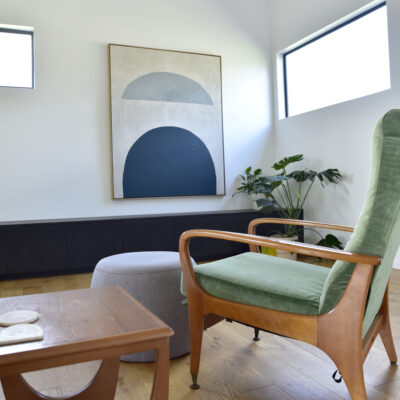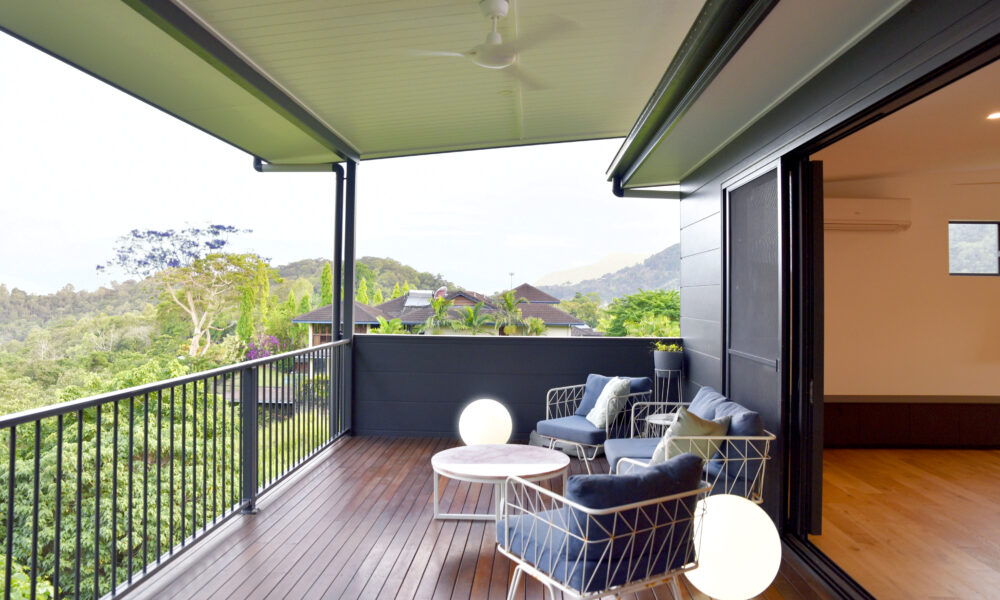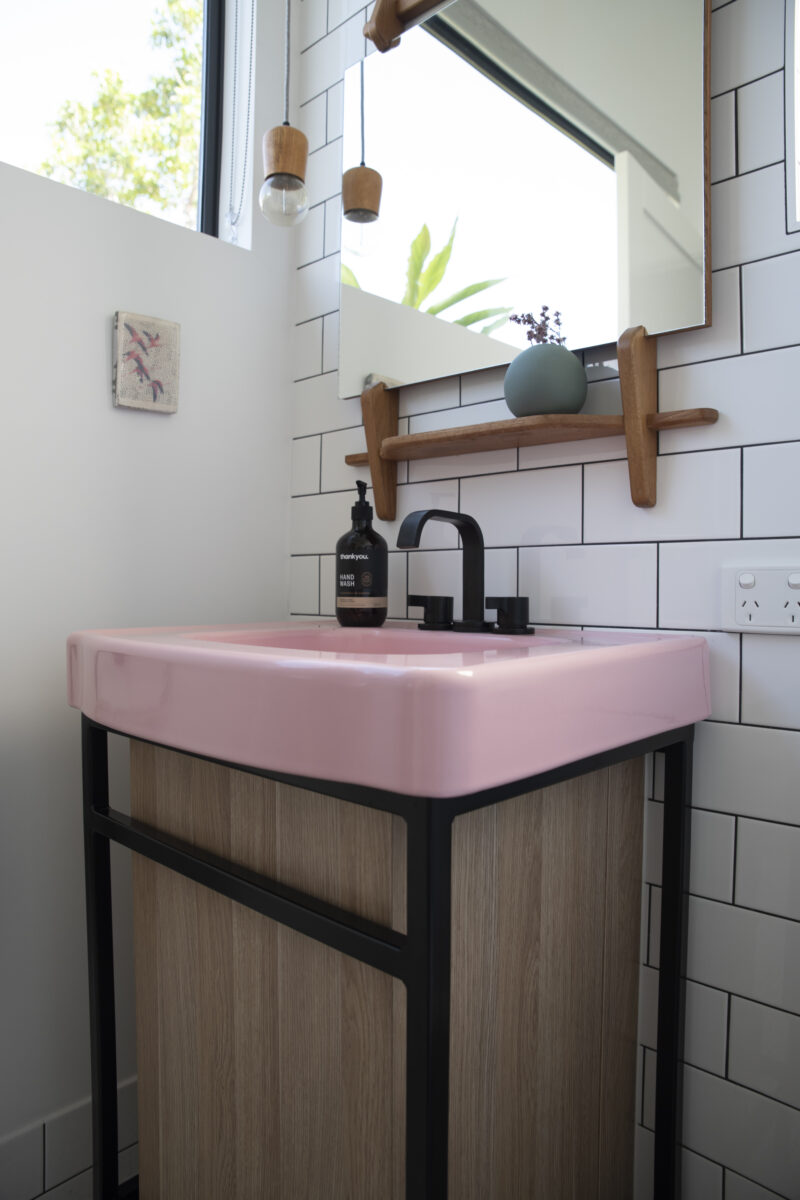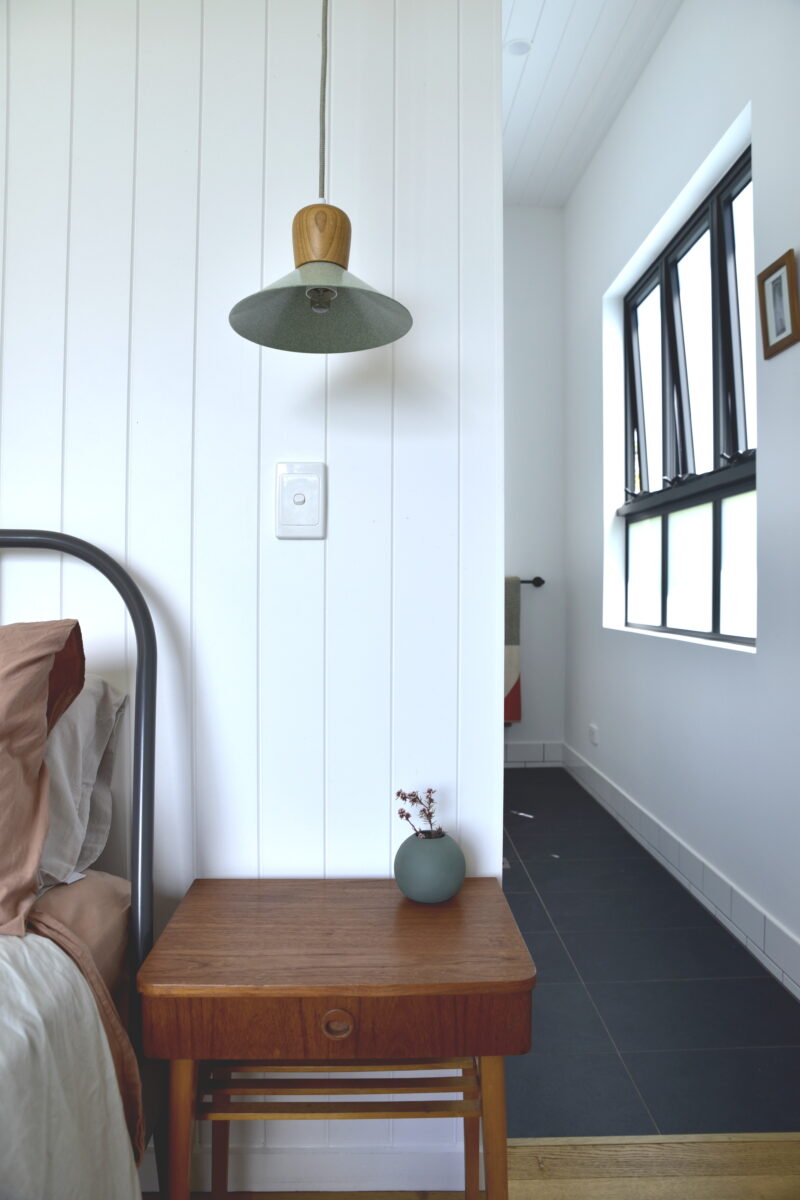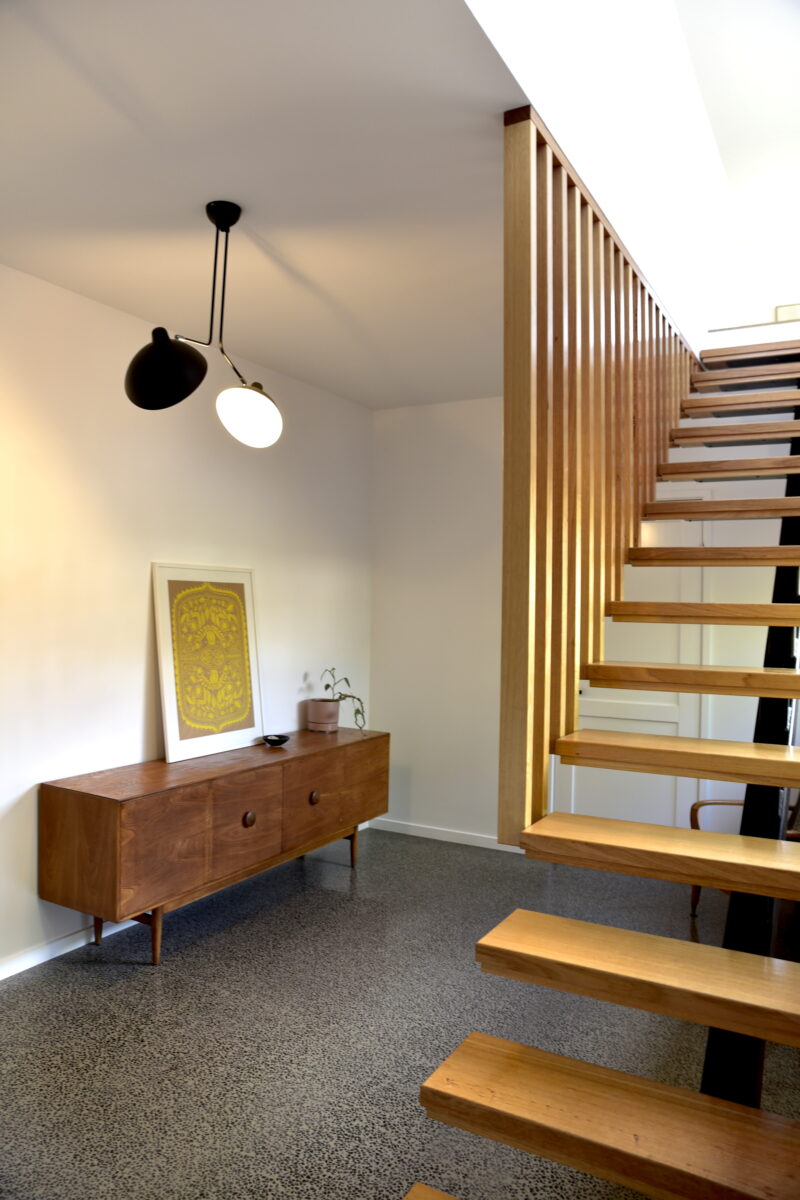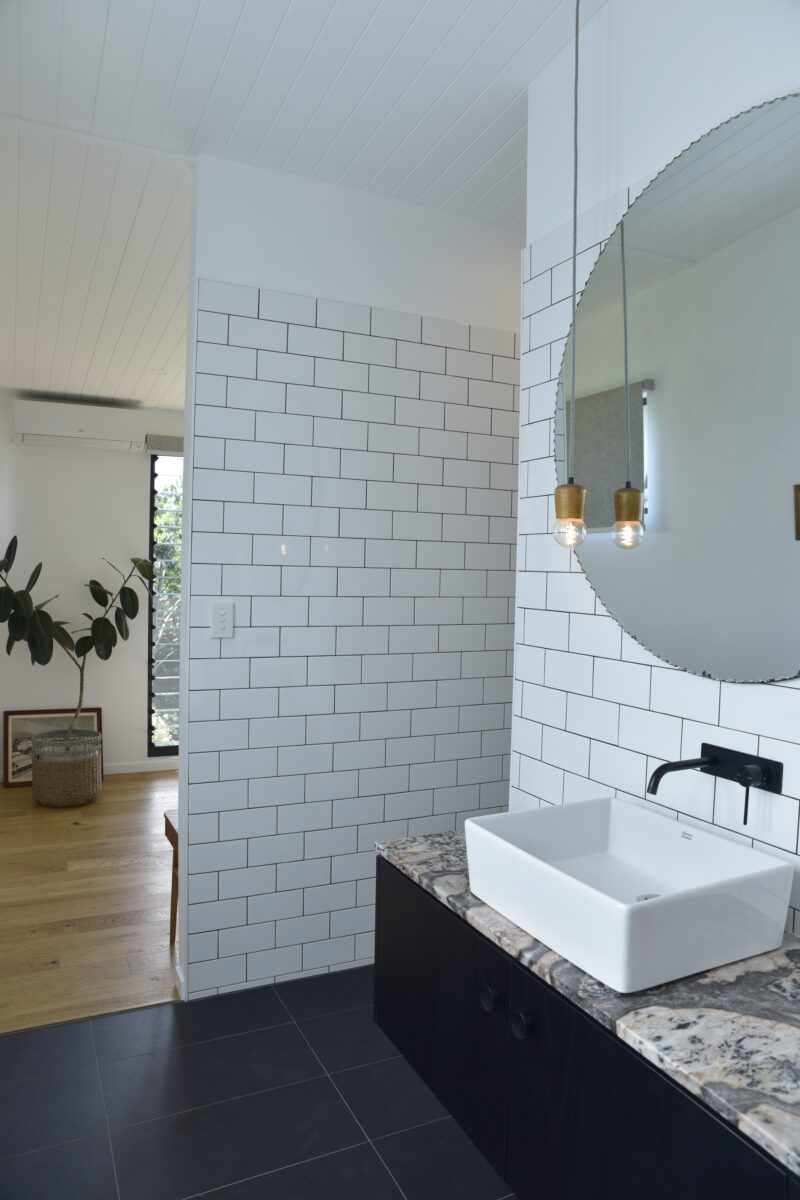 On a vacant Esplanade site, two brothers wanted to realise their ambition to each build a home for their large family.  The solution required some intricate planning to accommodate parking; adequate living accommodation & the outdoor leisure areas that the spectacular Trinity Inlet views warrant.
Our second completed premises for Apple Tree Medical, the brand promise has truly met an affection with the marketplace. It was time to move on from the original home of Apple Tree in Cairns. The practice had outgrown its much loved Queenslander, so an investment into building ownership was logical.
Since 2013, myriad has been working closely with the Hope Vale Aboriginal Shire Council building team to see the construction of over 30 new residences. Each one has been built by the team, achieving exemplary rates of employment & training.