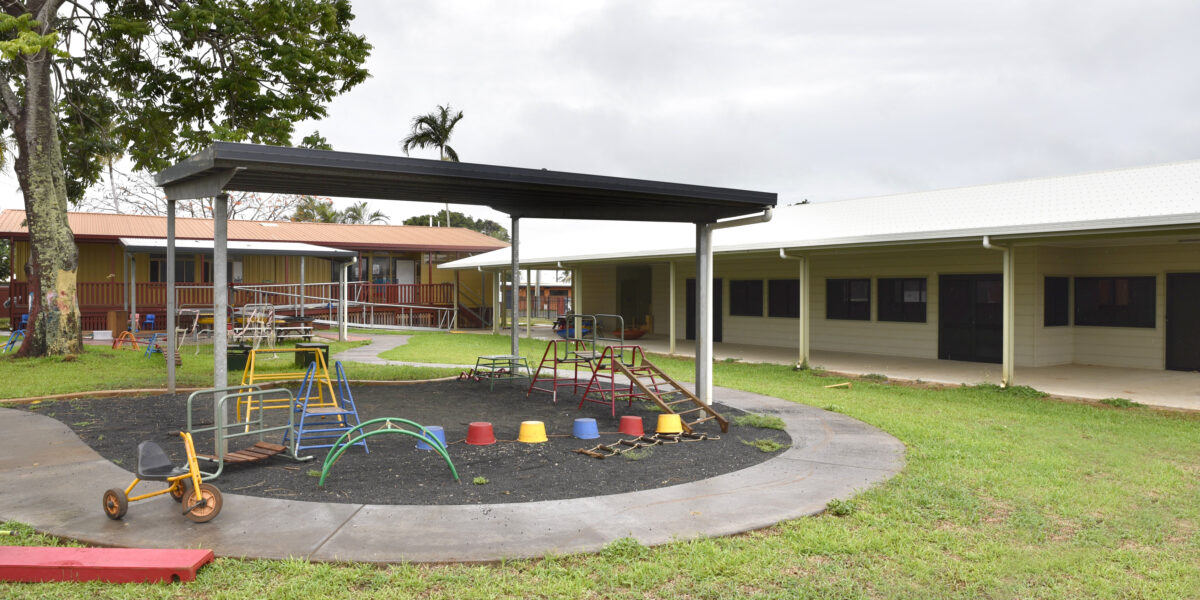 "creating a safe place to gain the skills and confidence to move on to primary schooling"
George Bowen kindergarten
our services: planning, compliance & approvals, construction documentation
location: Hope Vale Aboriginal Shire Council
size: 450sqm
completed: early 2021
A new kindergarten building for the education of the young members of Hope Vale.  A low set building was initially designed as an after-hours care centre, adjunct to the kindergarten.  Post construction the uses were changed, so the new building is re-purposed to become the new kindergarten for the township.  Simple in design, this open building provides large single level, covered spaces flowing from inside to playground.  Compliance and operational requirements are met, creating a safe place to gain the skills and confidence to move on to primary schooling.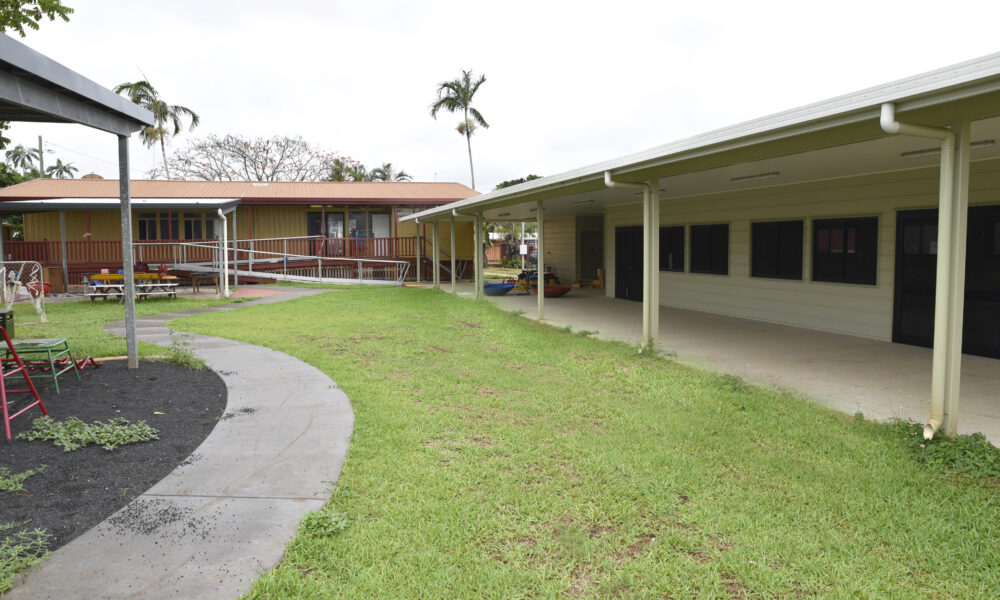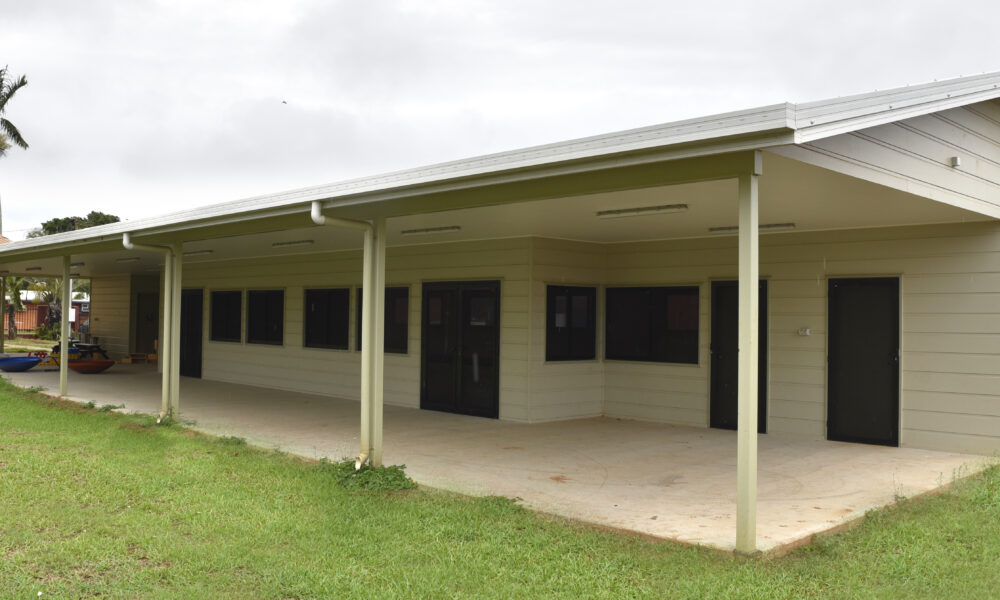 Since 2013, myriad has been working closely with the Hope Vale Aboriginal Shire Council building team to see the construction of over 30 new residences. Each one has been built by the team, achieving exemplary rates of employment & training.
Hope Vale Council has engaged myriad for a long-term program of Civic upgrade.  Largely focused around the central zone of Muni Street, the program comprises façade-entry upgrades to five commercial buildings, public toilets, cultural centre forecourt, the median plaza and series of storytelling panels.
Mapoon is growing as a township, and now many of the Elders are returning to their traditional homeland. Driven by this growth is the need to develop a Home and Community Care Centre that includes onsite residential care, as well as support services to the broader community.