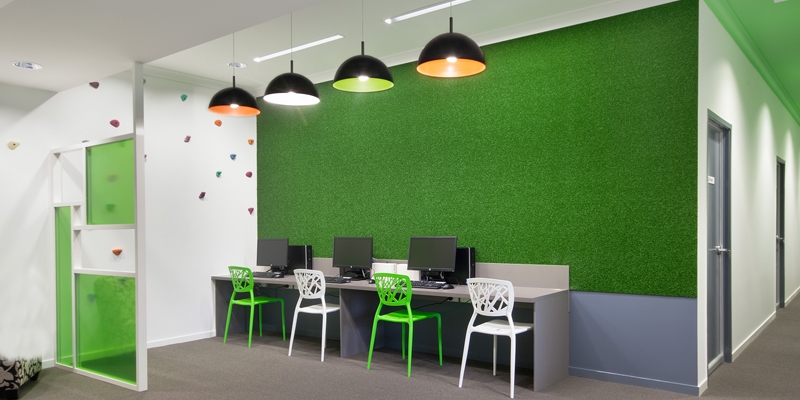 "We were able to inject a little fun with the design ingredients."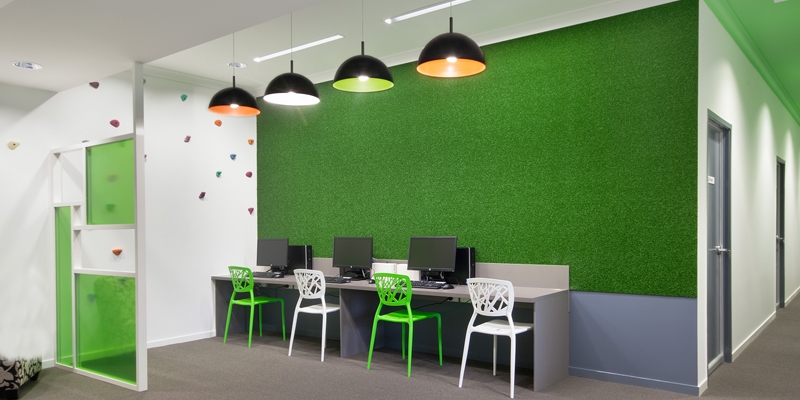 "We were able to inject a little fun with the design ingredients."
our services: concept design, ff&e, graphic design, construction documentation
location: Grafton St, Cairns City
size: 850sqm
completed: February 2012
Far North Queensland Rural Division of General Practice has the charter to deliver the new headspace program, Australia's national youth mental health foundation, to the Far North.
Our role began with the evaluation of several tenancy alternatives to assist with the leasing process, with this CBD site chosen as being both convenient to clients and the best fit for purpose.
Occupying the first floor of Grafton House in the CBD, 850sqm of new office space was developed for the combined facilities of youth oriented psychiatric care, general practice and administration services.
The space supports two separate programs and regional support staff.
Headspace has a clear youth oriented brand that overlays this professional service delivery environment. Whilst ensuring the fitout demands were met, we were able to inject a little fun with the design ingredients.
The premises also houses the team delivering crucial suicide prevention services. Previously operating under a rather anonymous acronym, myriad created a new brand identity for the service – the Lighthouse. The Lighthouse team share the space and administration facilities in delivering their vital service to the Cairns community.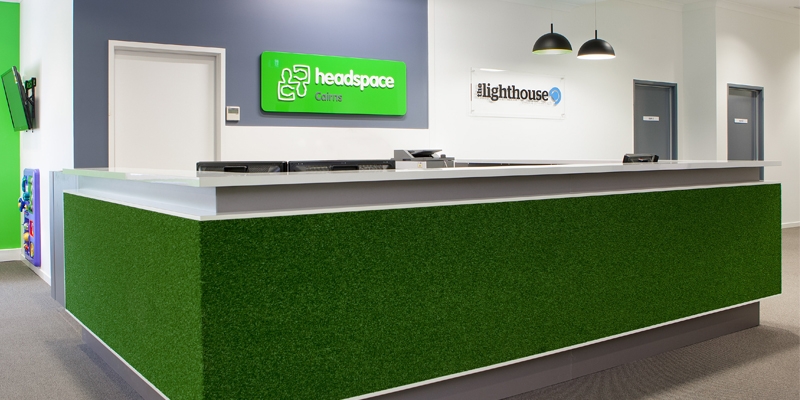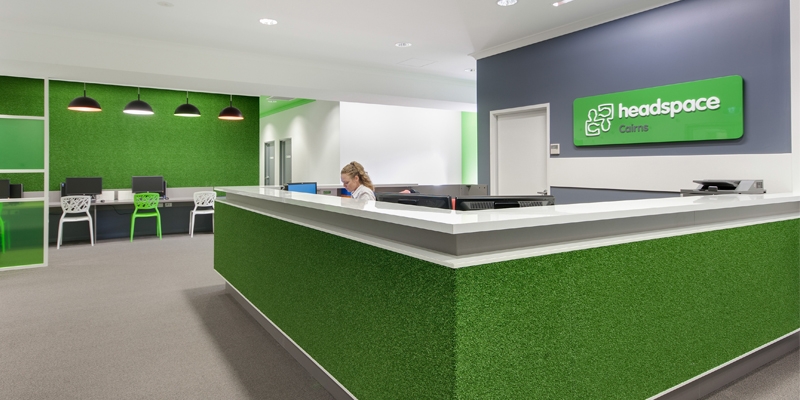 Our second completed premises for Apple Tree Medical, the brand promise has truly met an affection within the marketplace. It was time to move on from the original home of Apple Tree in Cairns, so an investment into building ownership was logical.
Phoebe Hong Obstetric & Gynaecology
Dr Phoebe Hong commenced practicing in Cairns in 2013. Her growth in patient numbers lead to the point where it was time to move from shared consulting suites. This fit out was the opportunity to create an environment that truly reflects Dr Hong's approach to the care of her patients.
Cairns Obstetrics & Gynaecology
Cairns Obstetrics & Gynaecology had been operating from the Pier Marina Shopping Centre since 2007. The original premises design by Myriad had served its purpose well over the years as the practice established itself in Cairns.