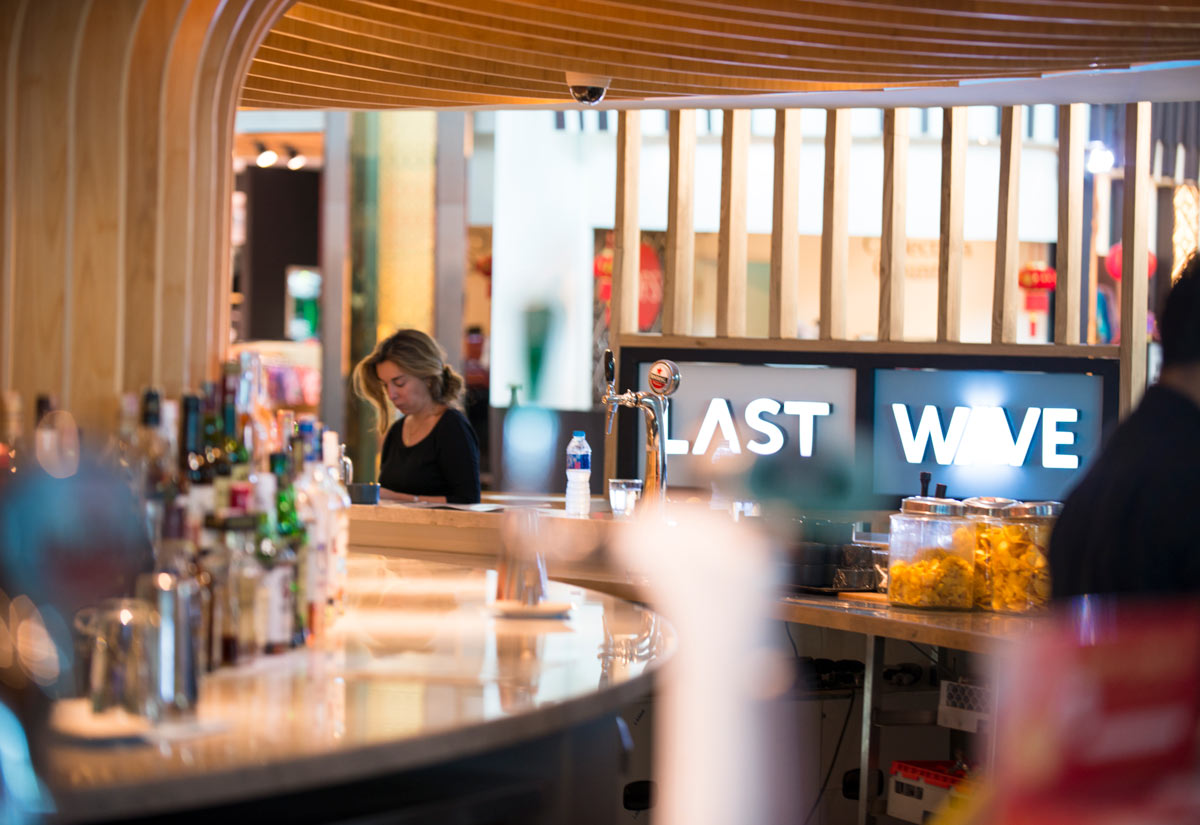 "For the relaxed holiday makers on the way home from their beach holiday – sun bleached, light & fresh."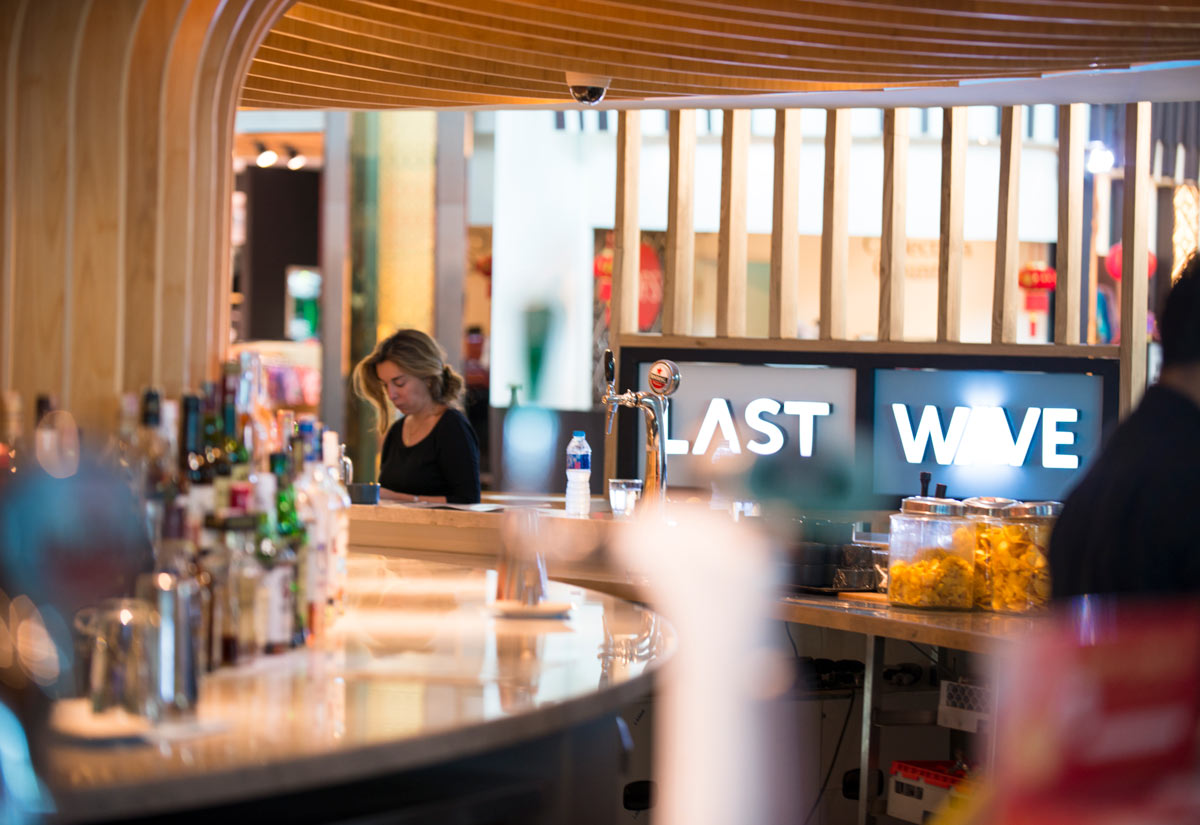 "For the relaxed holiday makers on the way home from their beach holiday – sun bleached, light & fresh."
our services:  concept design, ff&e, graphic design, construction documentation
location: Denpasar Airport, Indonesia
size: 850sqm
completed: May 2014
Last Wave is the anchor restaurant & bar offer in the International Terminal, aimed clearly at the middle ground for the relaxed holiday makers on the way home from their beach holiday – sun bleached, light & fresh.
This is a large venue comprising three key zones – family dining, a casual bar & a service counter onto the concourse for drinks & snacks for boarding passengers.
A very low ceiling required a light & reflective scheme that employs a palette of soft & playful materials.
The imagery of the beach that is synonymous with Bali is captured with grainy black & white surfer photos, surfboards, lime washed timber & handmade pastel tiles. It is a venue that works hard and which has proven popular with the passengers.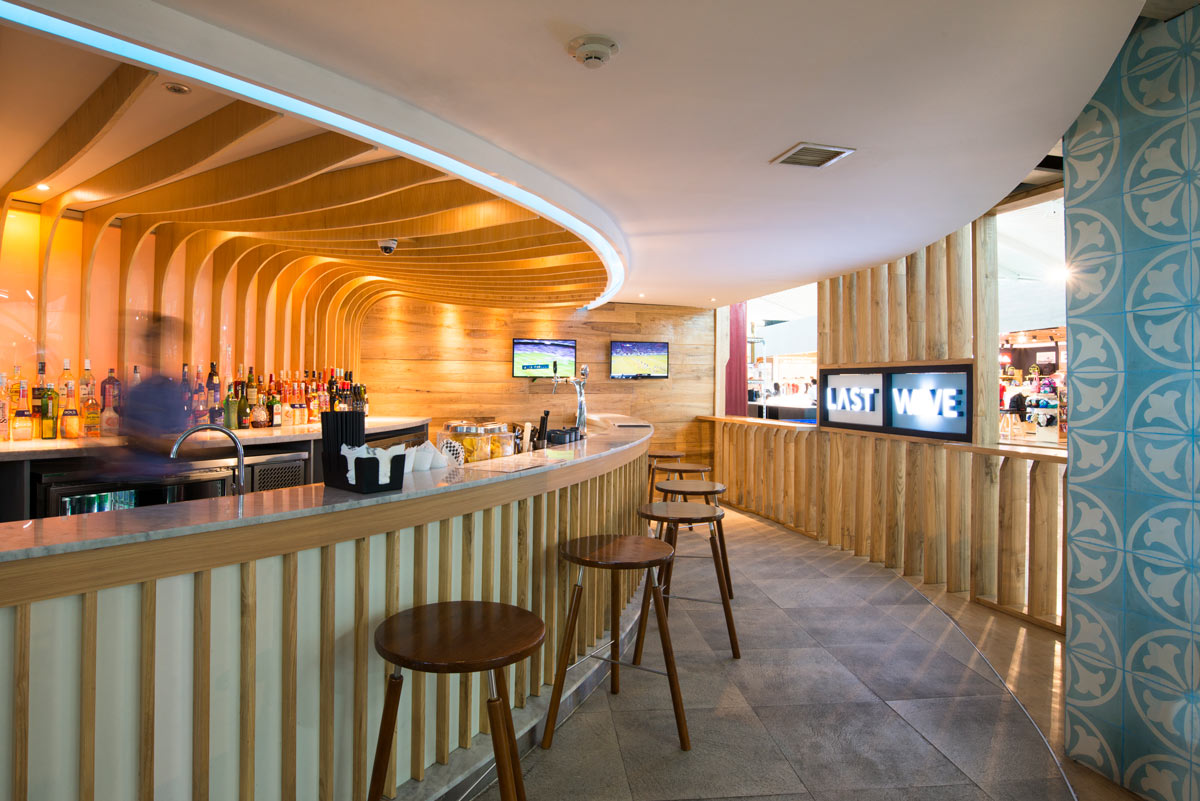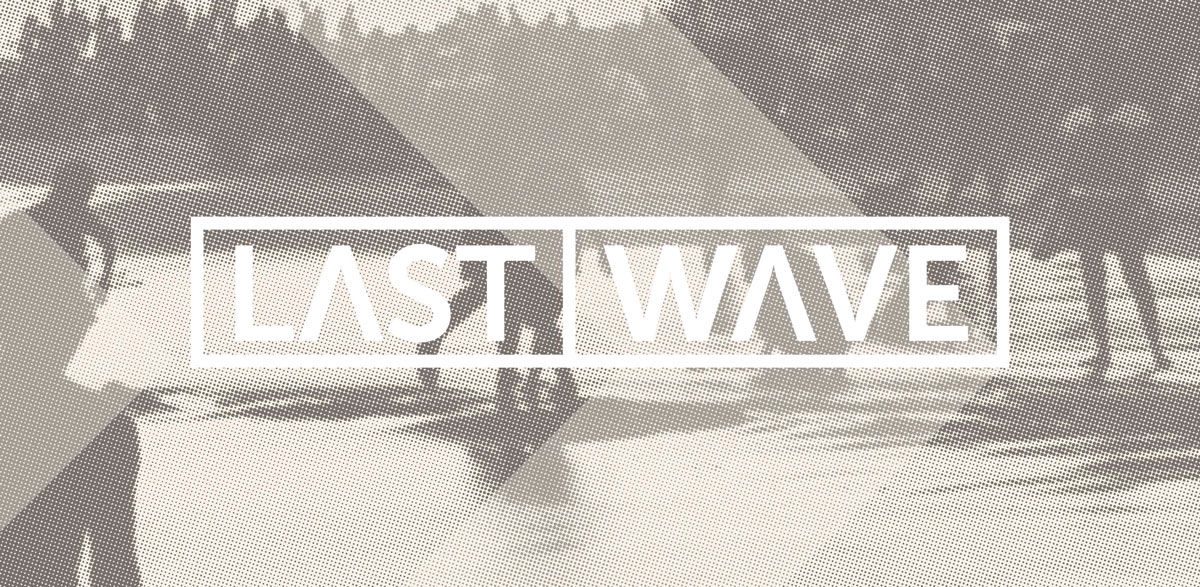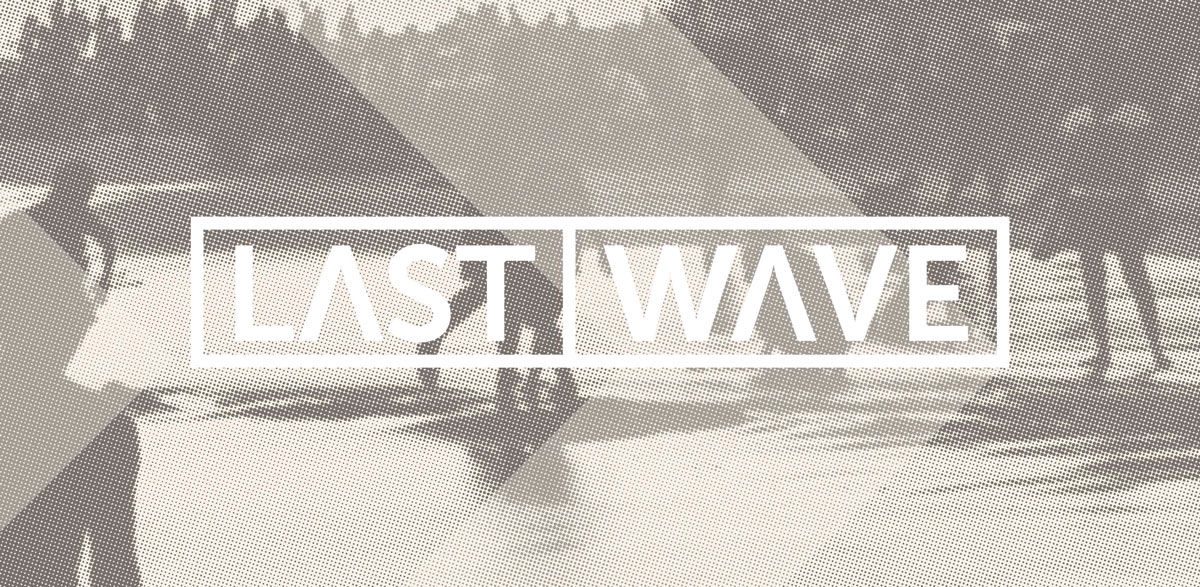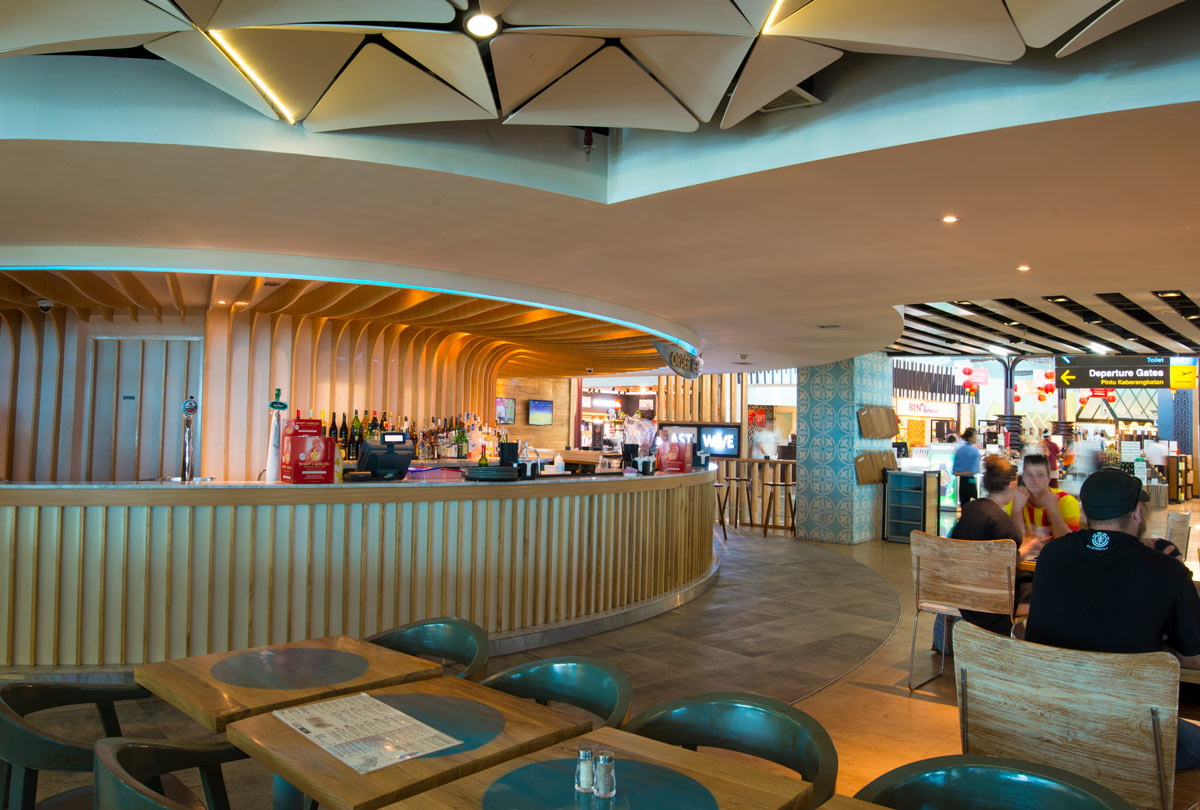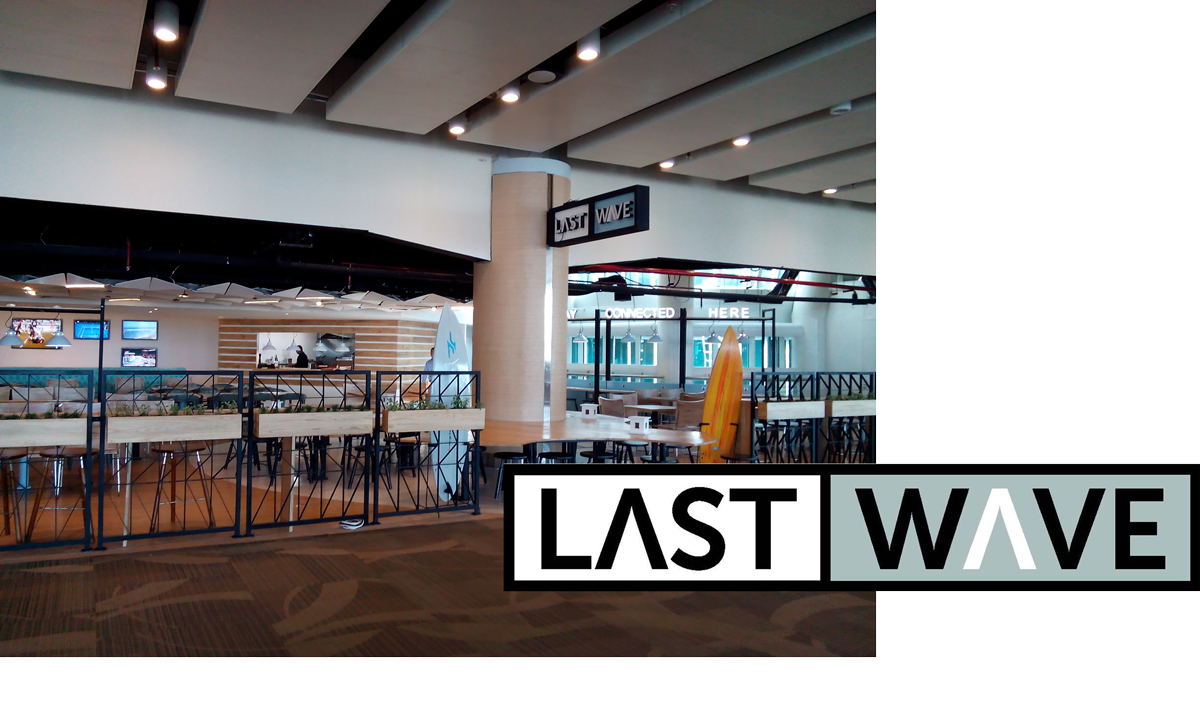 Urban Food Market is a fresh, quick service café offer that Myriad has implemented in several locations around the world.  This outlet is a new approach to the fit out identity, developing a more contemporary detailing.
Drawing upon design styling influences from traditional urban Shanghai, the sheltering structure provides a comfort for waiting passengers & friends. The brand begins with its Two Dragons logo with a palette of green, black & rustic brickwork.
As the final outlet in the Denpasar Airport project, Myriad undertook the design & documentation of a new Pizza Hut restaurant. Working with the Yum Singapore regional office, the opportunity coincided with the launch of a new interior identity.