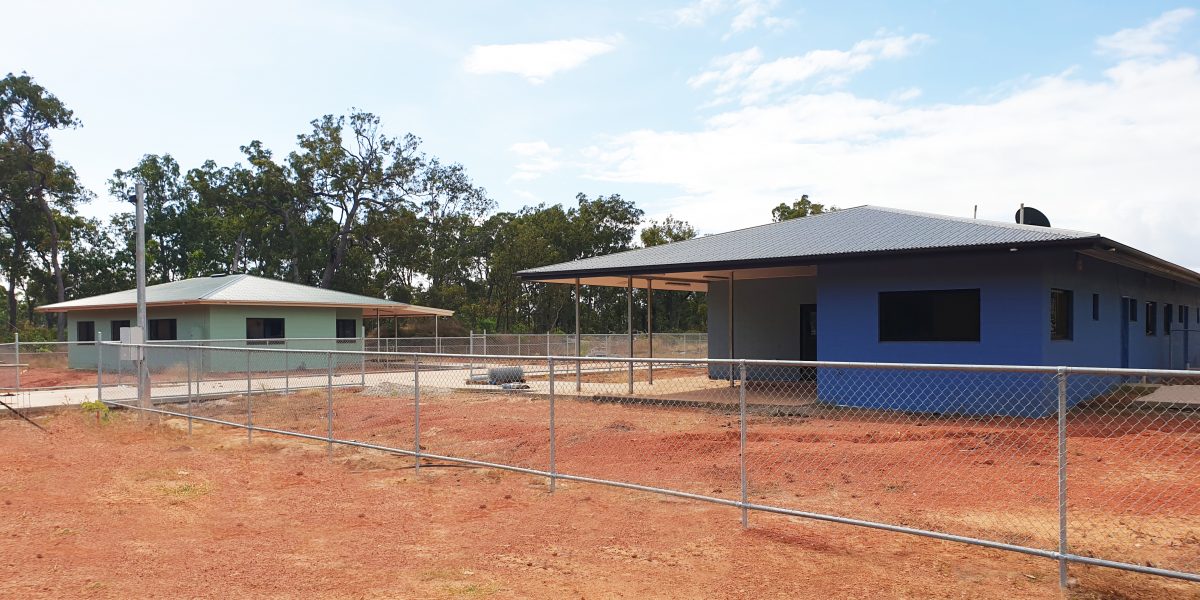 "the appeal of living in Mapoon is driving the steady growth of new housing"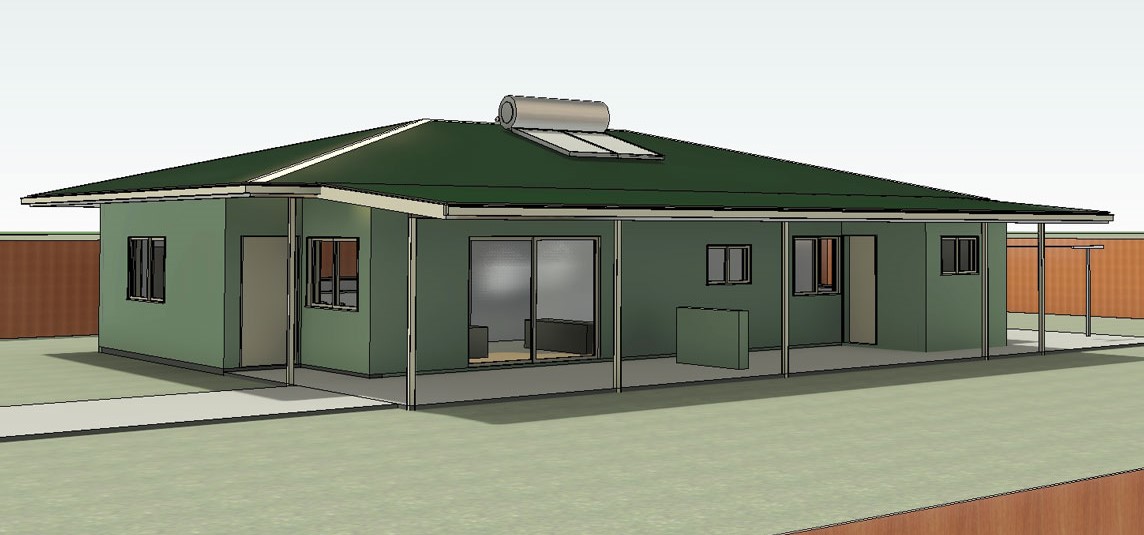 "The residential units are modular, planned to be implemented in stages to reflect the town's growth."
our services: planning, compliance & approvals, construction documentation
location: Mapoon Aboriginal Shire Council
size: 3 Bedroom house and Duplex
completed: early 2021
Mapoon is a vibrant and developing township, reflected by its growing population.  Council is delivering new housing to support these demands.  Planned to meet both the residents' needs and the guidelines for remote housing, myriad has designed numerous individual residences for Mapoon.  Diversity of style lends vibrancy to the streetscape and a distinct ownership for each resident.  Of equal importance is the development of the local building teams, so all construction is detailed to maximise the employment and training opportunities for the townsfolk.  Happily, a win on so many levels for Mapoon.
A raking, radial ceiling creates a lightness to the main lounge area flooded by daylight from the encircling windows. The lounge connects directly to the large, covered outdoor area. The residential units are modular, planned to be implemented in stages to reflect the town's growth. Equally the services are designed to meet the future requirements of full-time aged care & a vibrant facility of 20 residential units.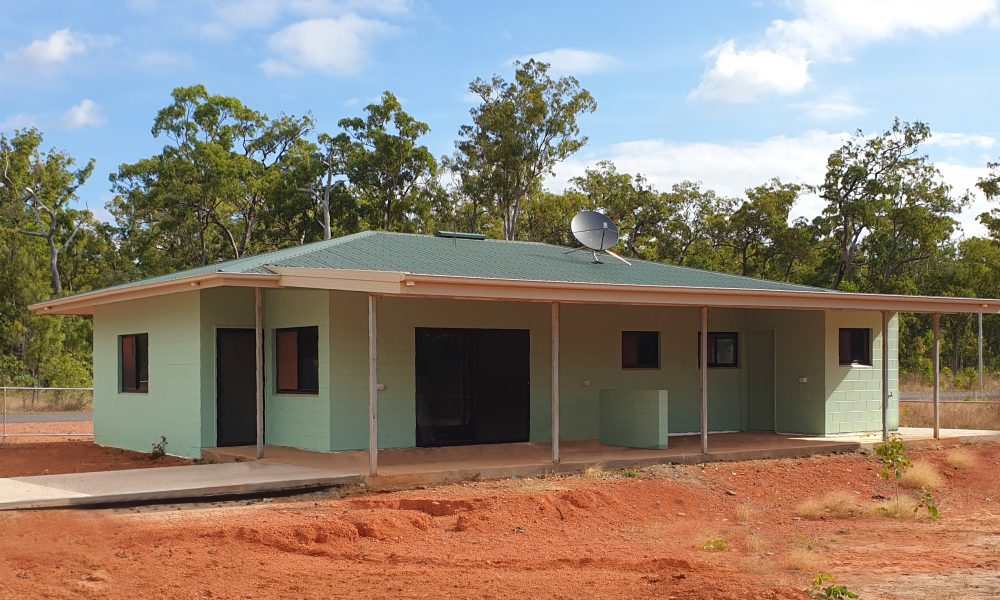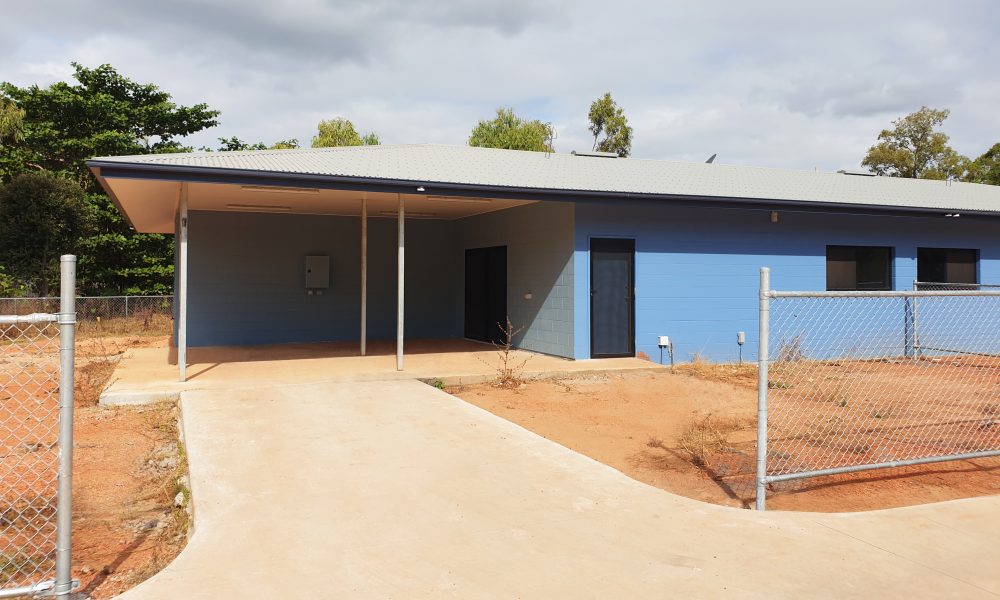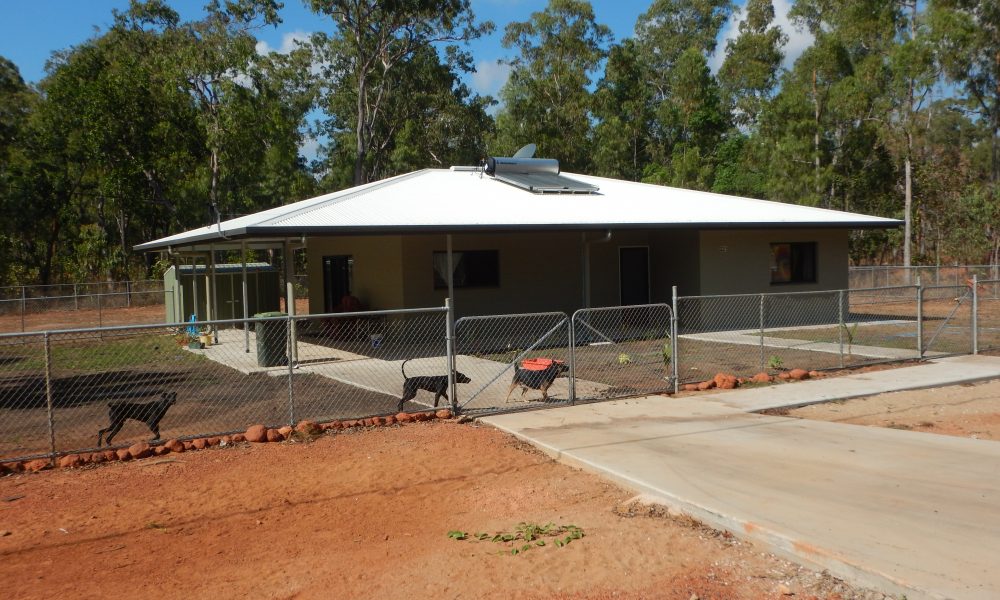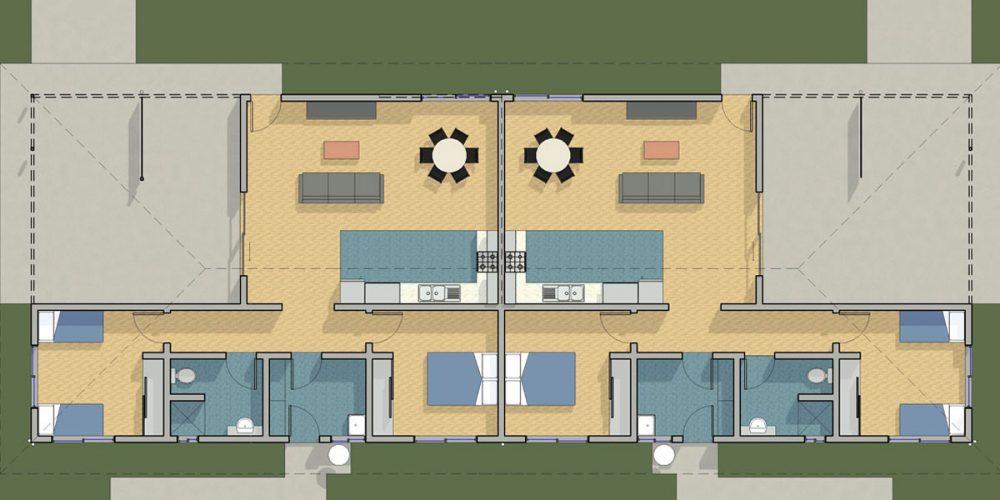 Since 2013, myriad has been working closely with the Hope Vale Aboriginal Shire Council building team to see the construction of over 30 new residences. Each one has been built by the team, achieving exemplary rates of employment & training.
With long standing relationships, we have designed & documented a significant number of dwellings for these communities, with the aim to maximise the role of local workforce, thus creating training, employment and importantly local ownership.
Mapoon is growing as a township, and now many of the Elders are returning to their traditional homeland. Driven by this growth is the need to develop a Home and Community Care Centre that includes onsite residential care, as well as support services to the broader community.