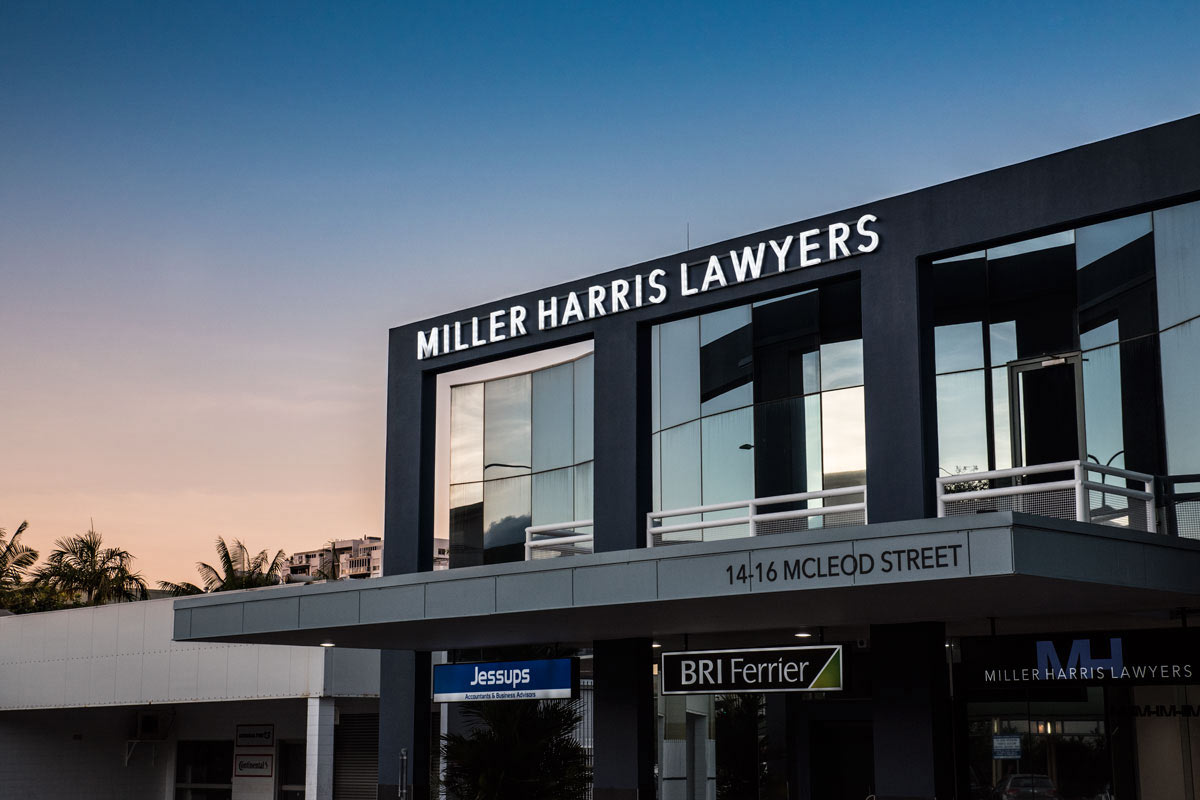 "The move provided the chance to create an office environment without compromise."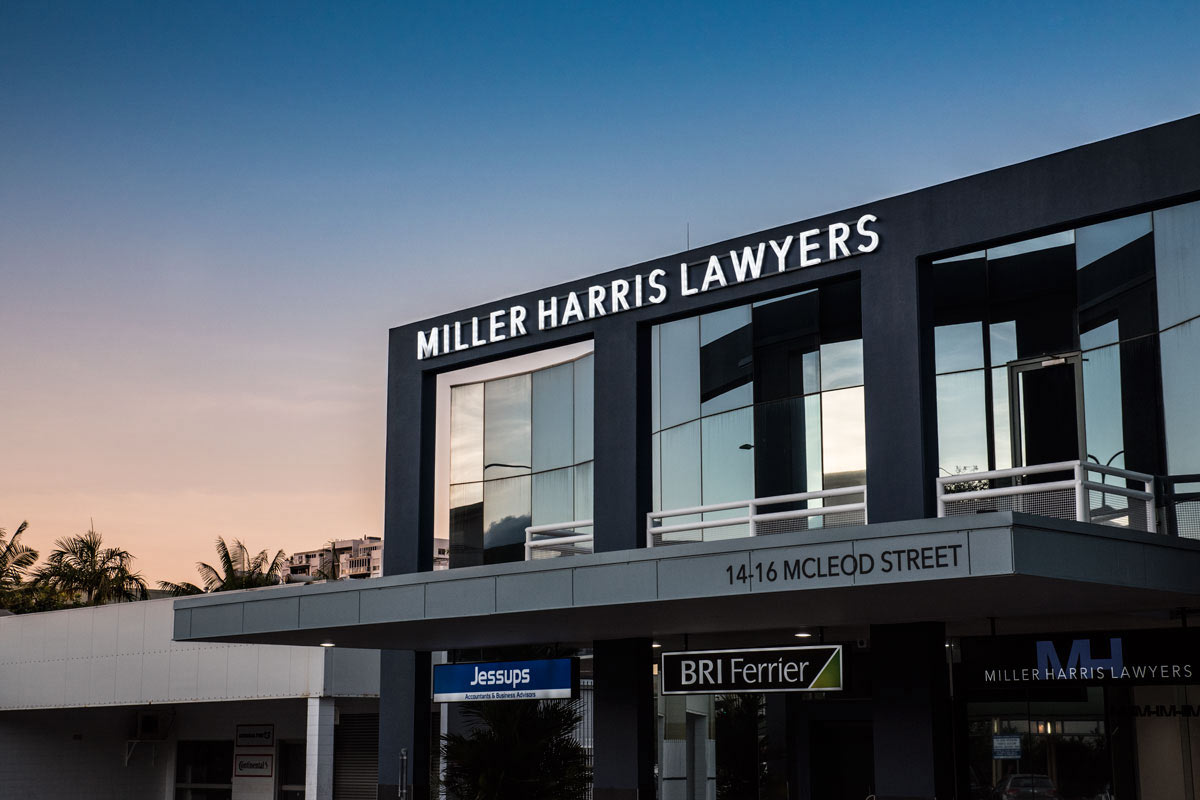 "The move provided the chance to create an office environment without compromise."
our services: concept design, ff&e, compliance & approvals, construction documentation
location: McLeod St, Cairns
size: 900sqm
completed: December 2015
After 15 years in their former offices, it was time for Miller Harris to make a stronger statement to the Cairns market with their own building. Perhaps more importantly, the move provided the chance to create an office environment without compromise on an open rectangular footprint.
The directors had a desire to carry forward the successful styling of the reception & meeting spaces from the offices designed by myriad in 2008 to ensure familiarity for their long term clients.
The meeting spaces open off the reception & may be variously configured to suit client meetings & seminar sessions. Whilst the principals retain closed offices to the perimeter as required by their tasks, the central open office area allows easy communication and social cohesion for the team. The interior palette employs a strong element of blue referenced from the brand.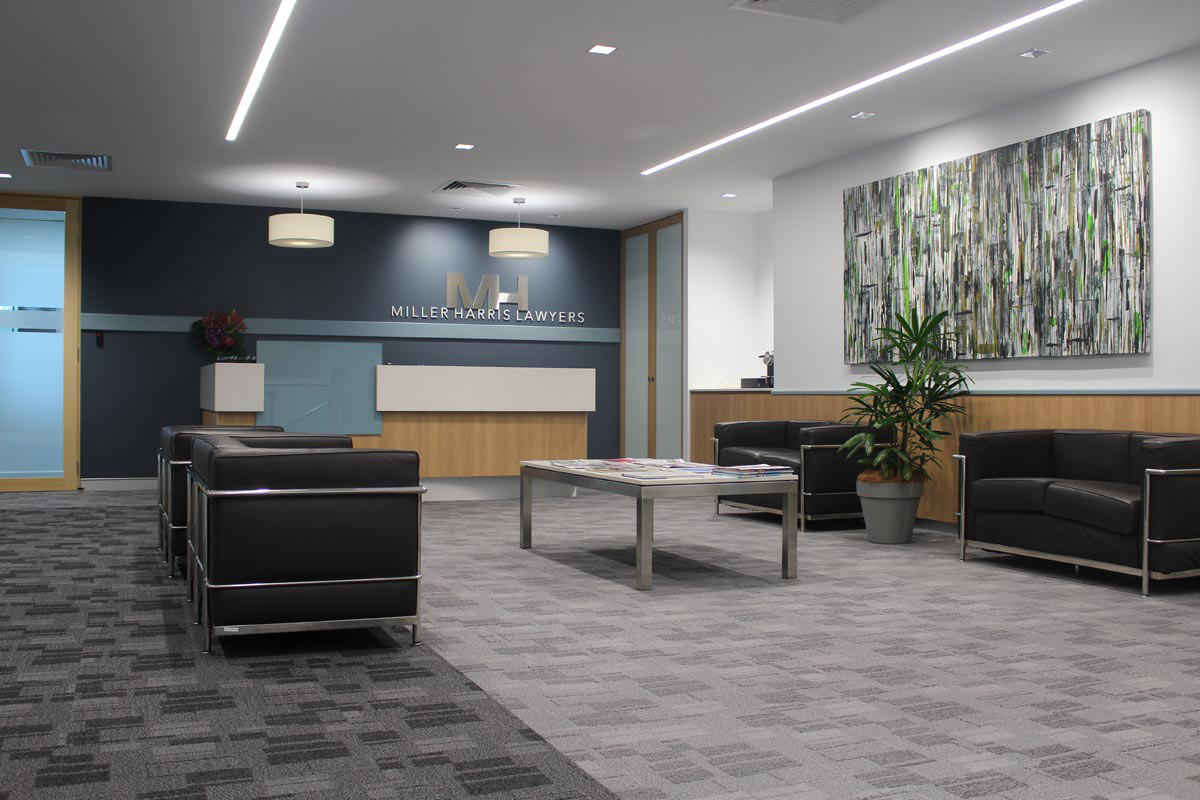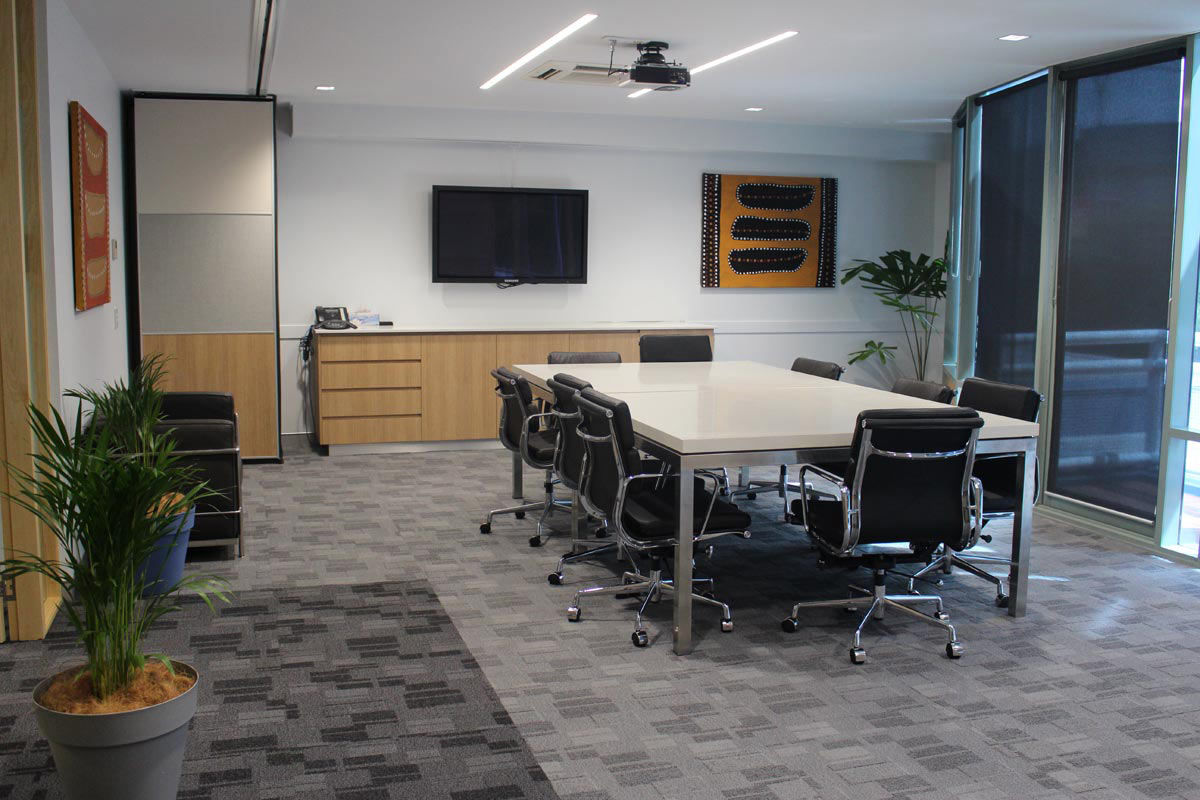 Pacifica Chartered Accountants
Our engagement commenced with an analysis of the company's spatial requirements, leading to the development of schematic planning and a project budget. This informed the lease negotiations, to define the required footprint and scope of lessor's works.
The Cairns office of BP Australia was required to relocate from the old fuel depot for safety and quality of workplace imperatives. A complete strip out of the new tenancy gave the opportunity for a 'clean slate' start to the design.
The Cairns support facilities for the Groote Eylandt staff fulfil a diverse range of roles.  These premises however are much more than a daily working environment; they are a gathering place for the Traditional Owners.