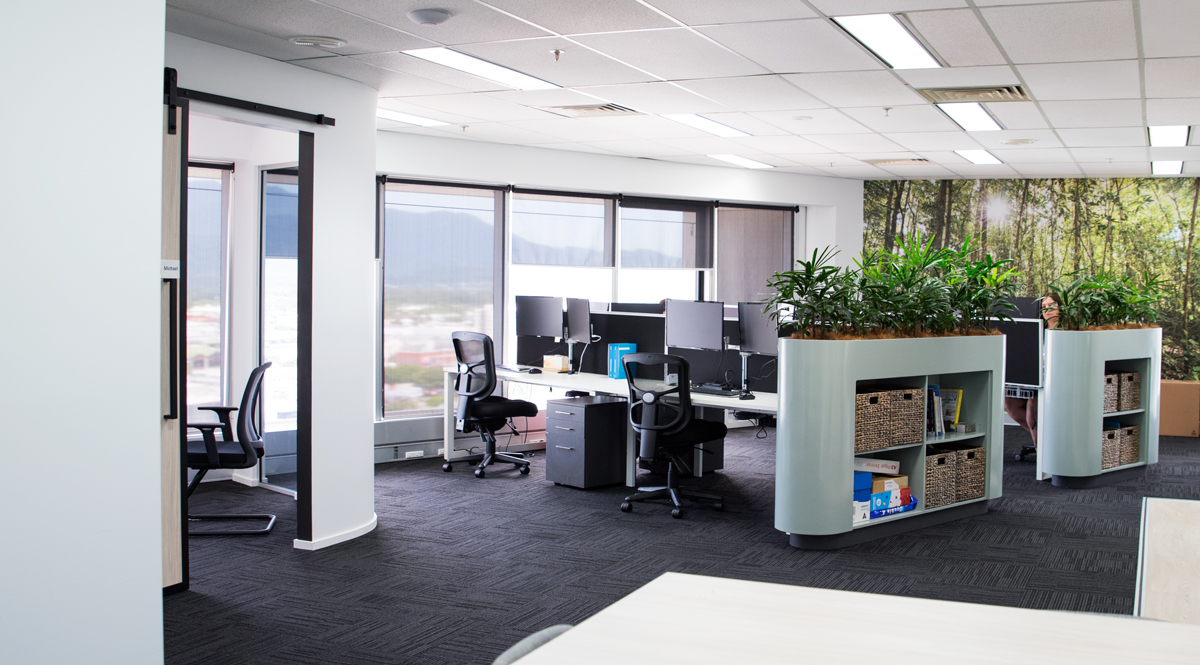 "The office design reflects the innovative character of this vibrant biotech company."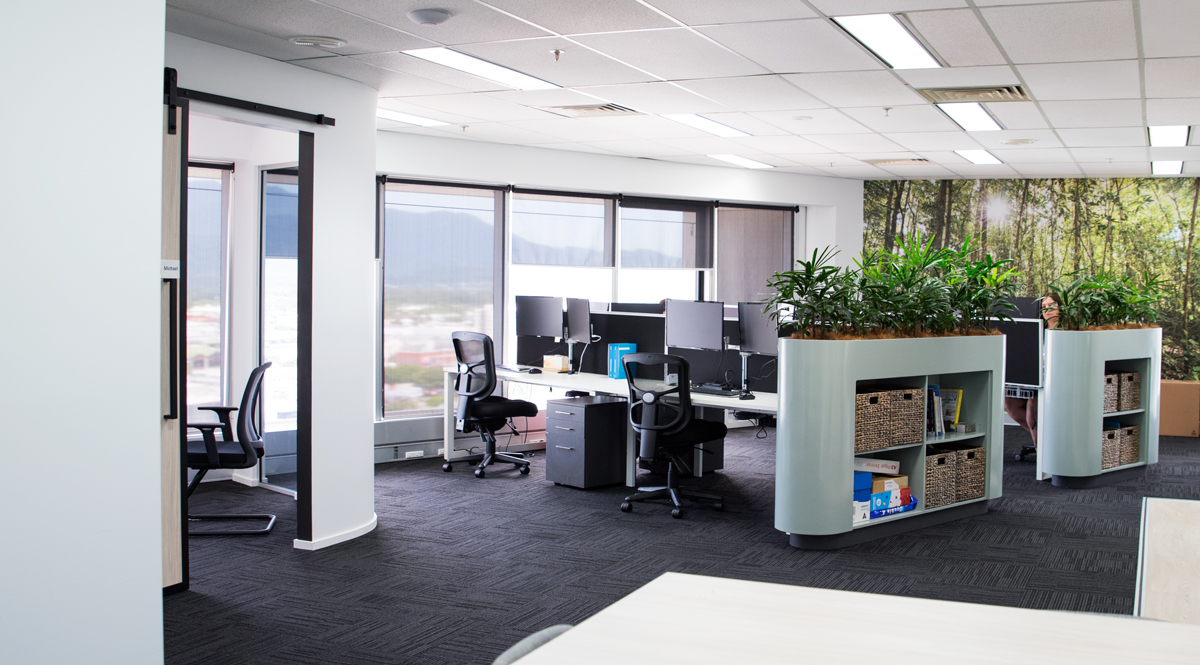 "The office design reflects the innovative character of this vibrant biotech company."
our services: concept design, compliance & approvals, construction documentation
location: Cairns Corporate Tower, Cairns City
size: approx. 125sqm
completed: December 2018
QBiotics is a biotech company developing innovative drugs for human & animal use derived from compounds discovered in Northern Queensland rainforest plants. They are currently undergoing the clinical trials phase before release for regulatory approvals. The laboratories are located on the Tablelands, so a company head office was required in Cairns for this growing company.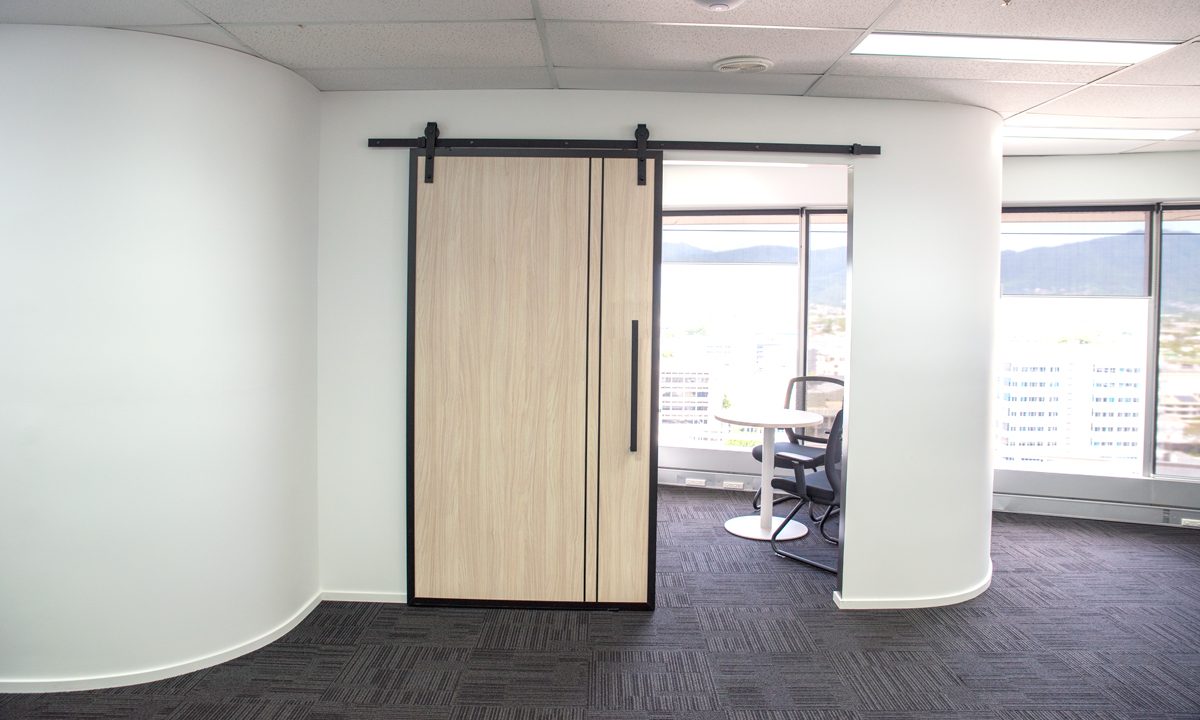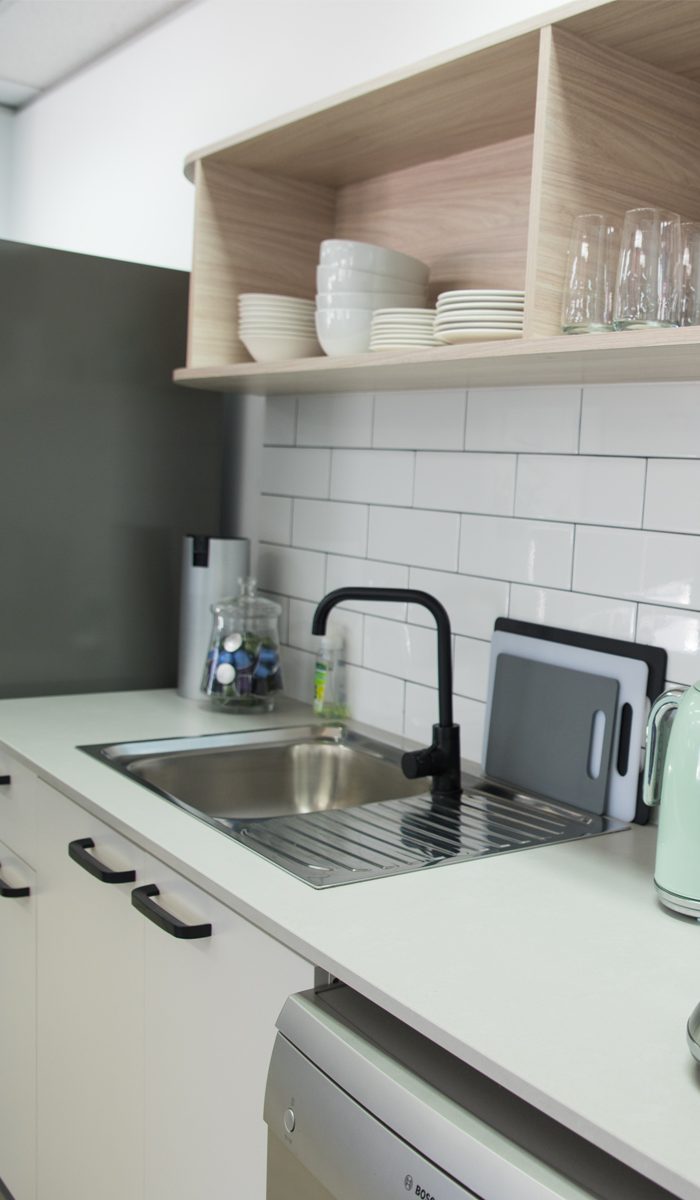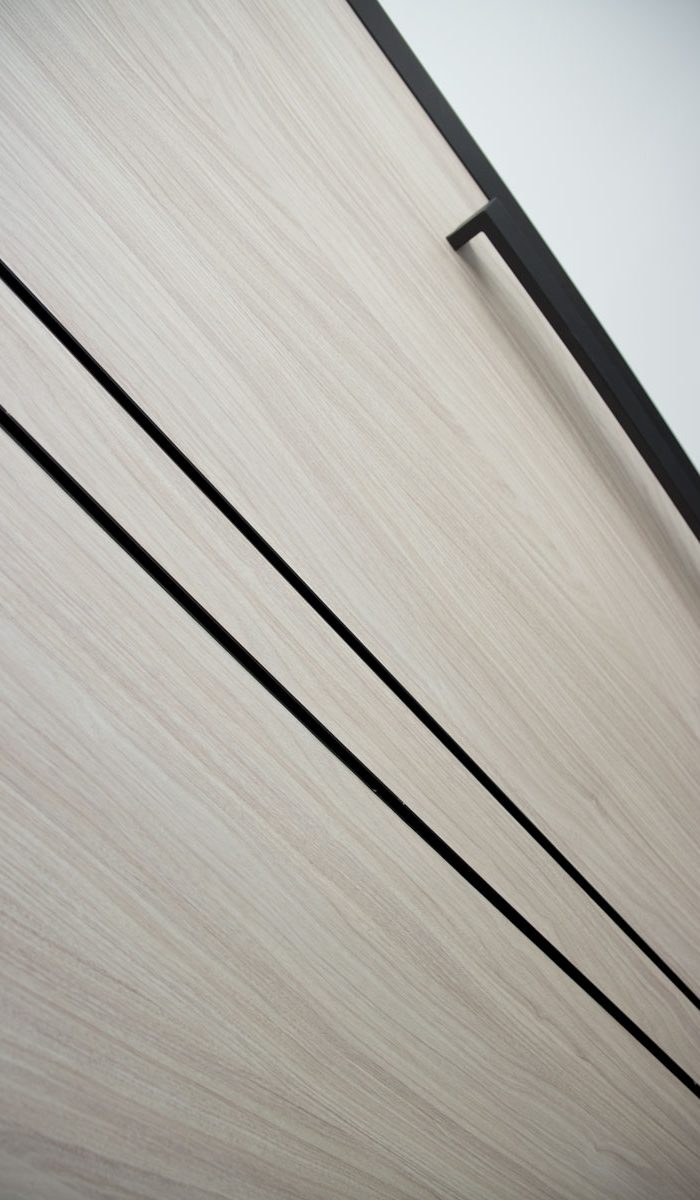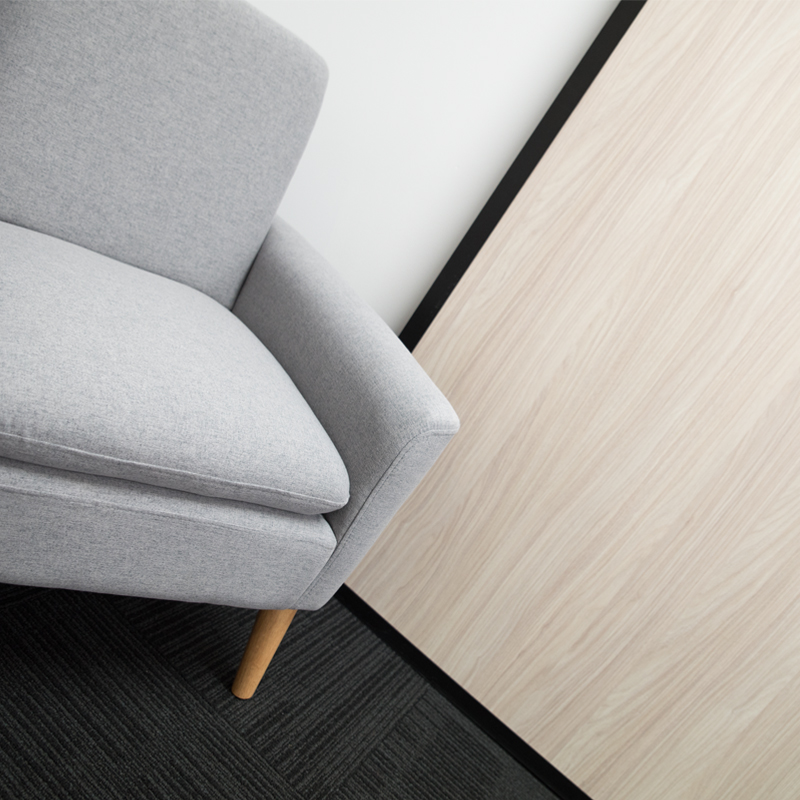 Crucially, the office design reflects the innovative character of this vibrant growing company. Curved forms were employed in the partitions & bespoke joinery.  The panoramic vista from the external glazing is maintained to all areas with the use of open planning. Vibrant green imagery is offset by softer greens & greys to provide a comfortable ambiance for the staff.
Anindilyakwa Land Council – Expansion
Now our 5th fitout design in Cairns for the ALC organisation, these offices provide highly flexible administration accommodation for the support of the rapidly expanding organisation. Continuing the design theme in an open-plan configuration has proven to be most successful for the staff.
Myriad has developed a series of modifications to raise the quality of the workspace to the highest level in the marketplace; this was driven by the goal to enable improvements in work flow & communication; along with an elevation of the ambience to the gathering and relaxation spaces.
Phoebe Hong Obstetric & Gynaecology
Dr Phoebe Hong commenced practicing in Cairns in 2013. Her growth in patient numbers lead to the point where it was time to move from shared consulting suites. This fit out was the opportunity to create an environment that truly reflects Dr Hong's approach to the care of her patients.