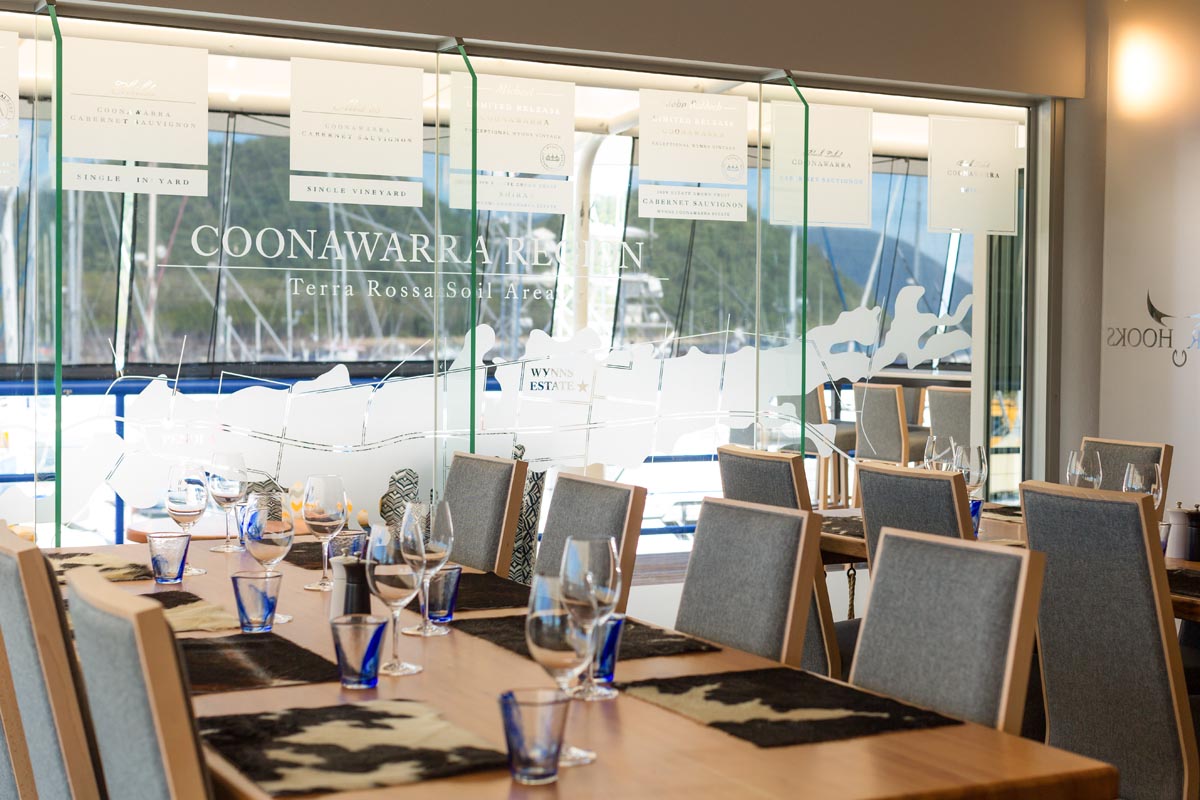 "A palette of Queensland Maple, marble & deep blue upholstery creates a stylish balance to the vibrant blue & white of the marina backdrop."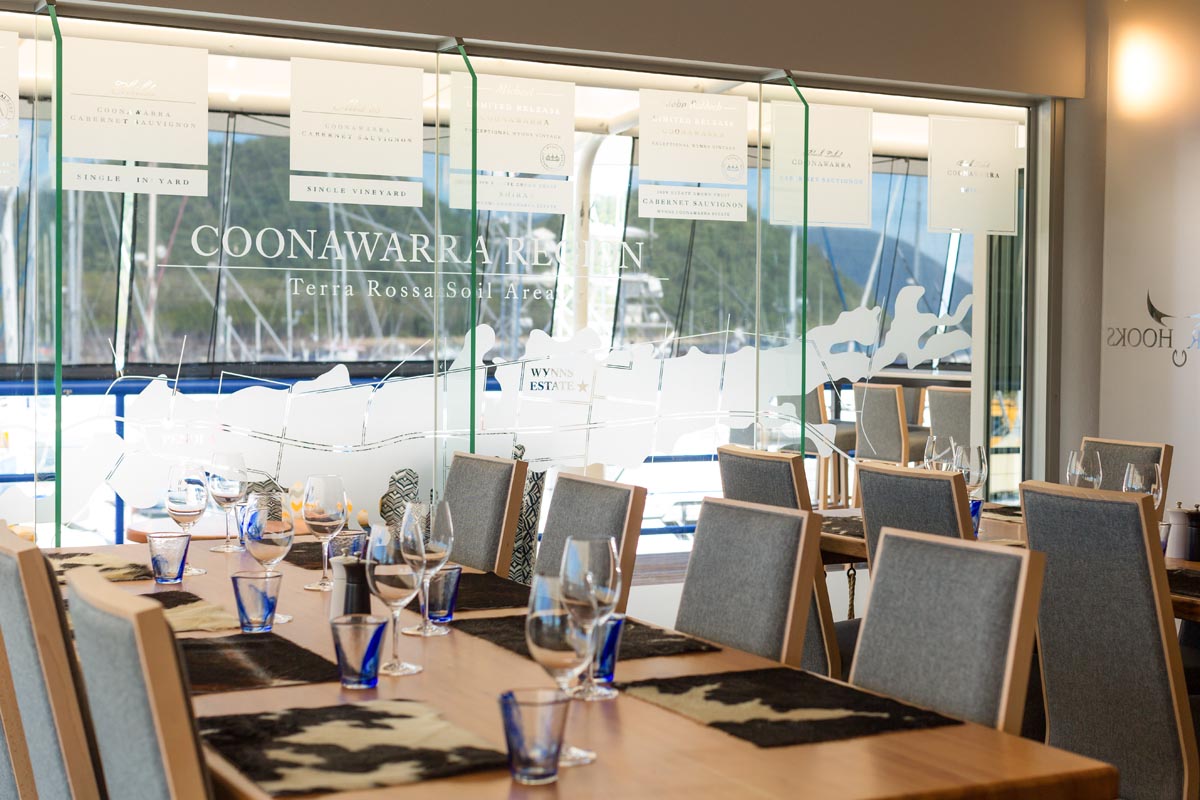 "A palette of Queensland Maple, marble & deep blue upholstery creates a stylish balance to the vibrant blue & white of the marina backdrop."
our services: concept design, ff&e, compliance & approvals, construction documentation
location: Yorkeys Knob Boating Club
size: 340sqm
completed: March 2016
The existing buildings had an underutilised function space which offered the perfect opportunity to realise the Club's vision to create a premium dining experience. This venue complements the original bar & deck restaurant and takes advantage of the spectacular location.
A small finishing kitchen was built adjacent to the dining room to deliver the highest quality regional beef & seafood ingredients.  A palette of Queensland Maple, marble & deep blue upholstery creates a stylish balance to the vibrant blue & white of the marina backdrop.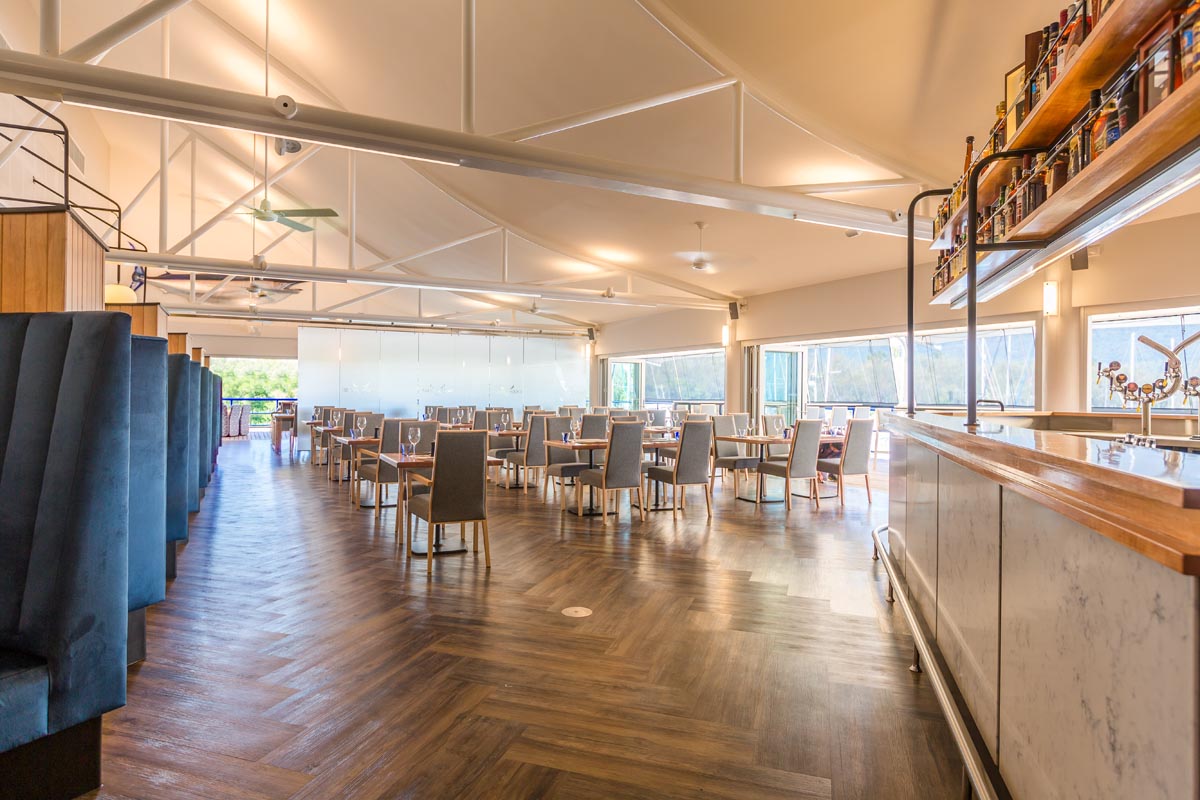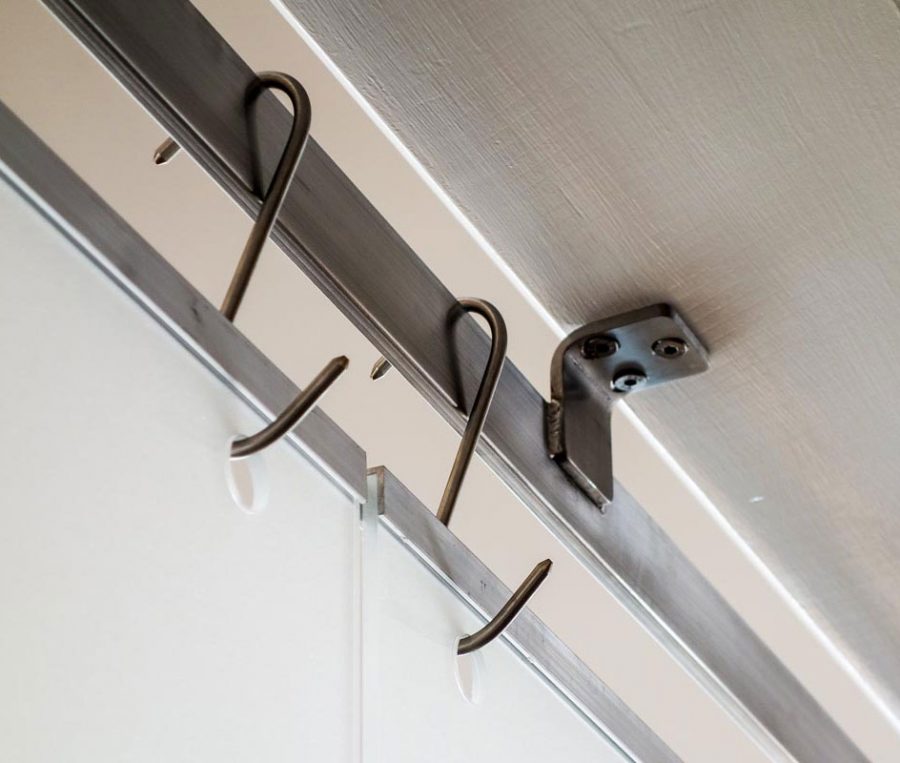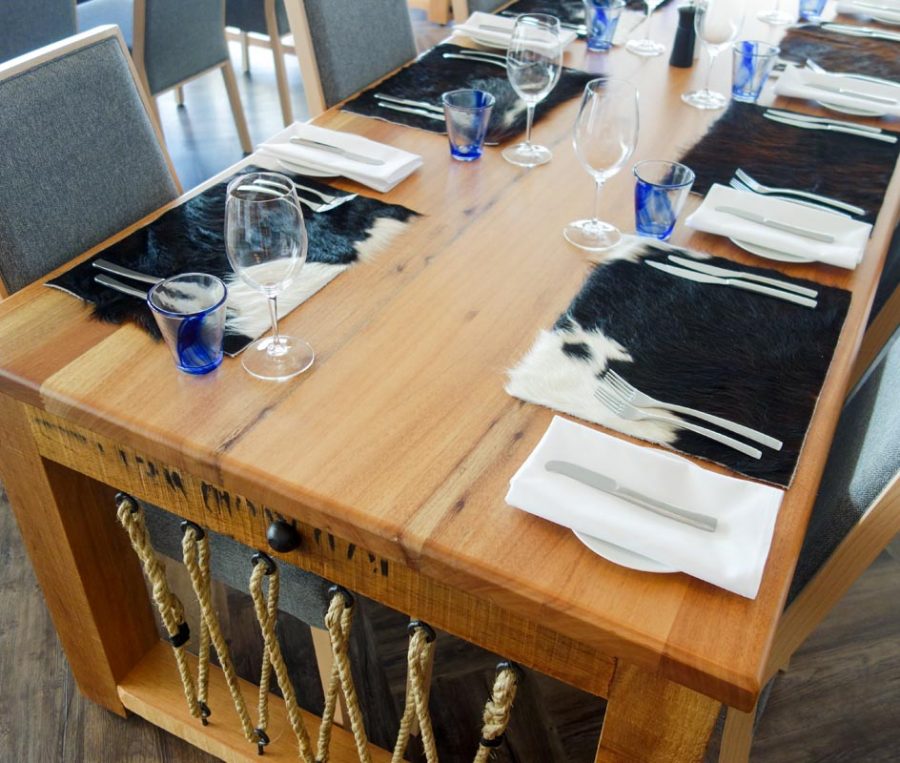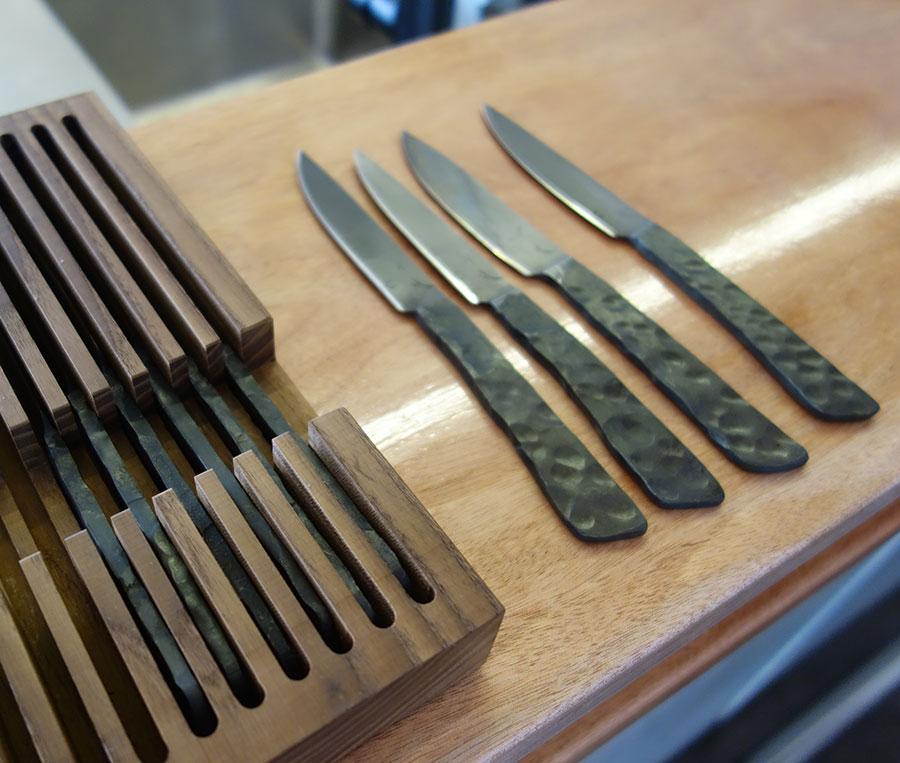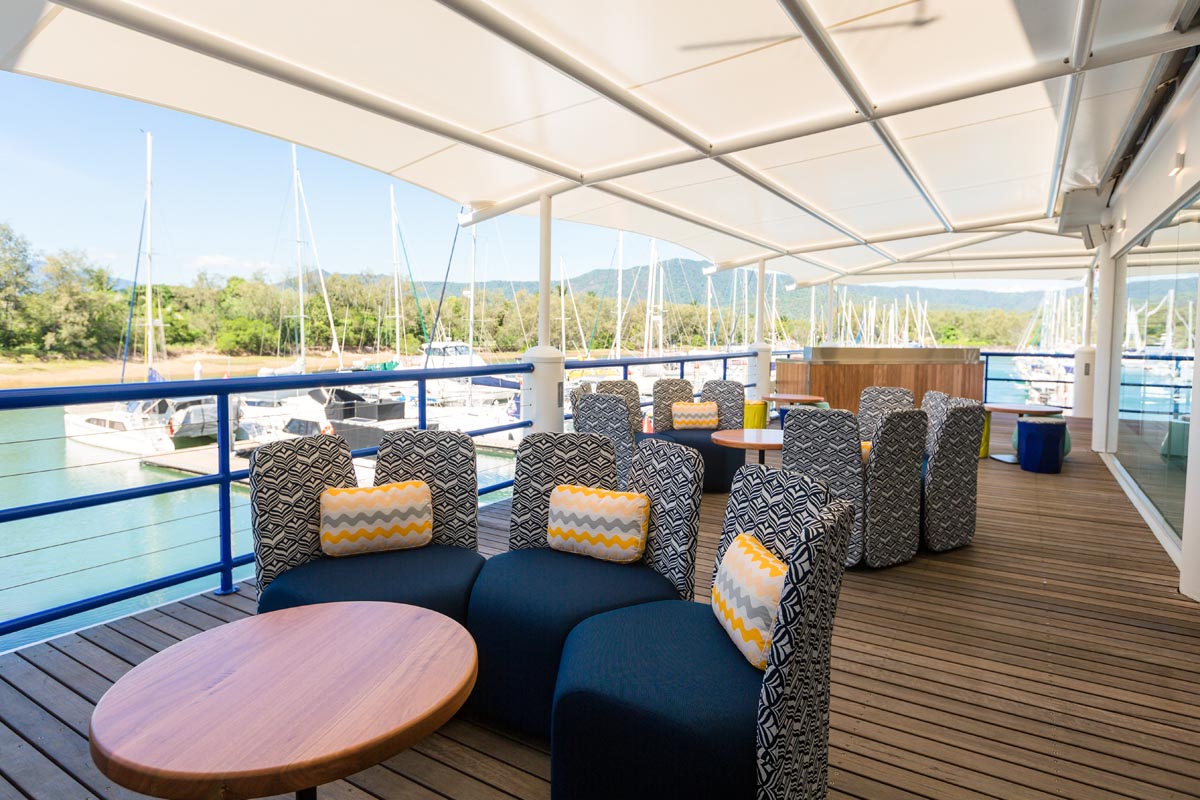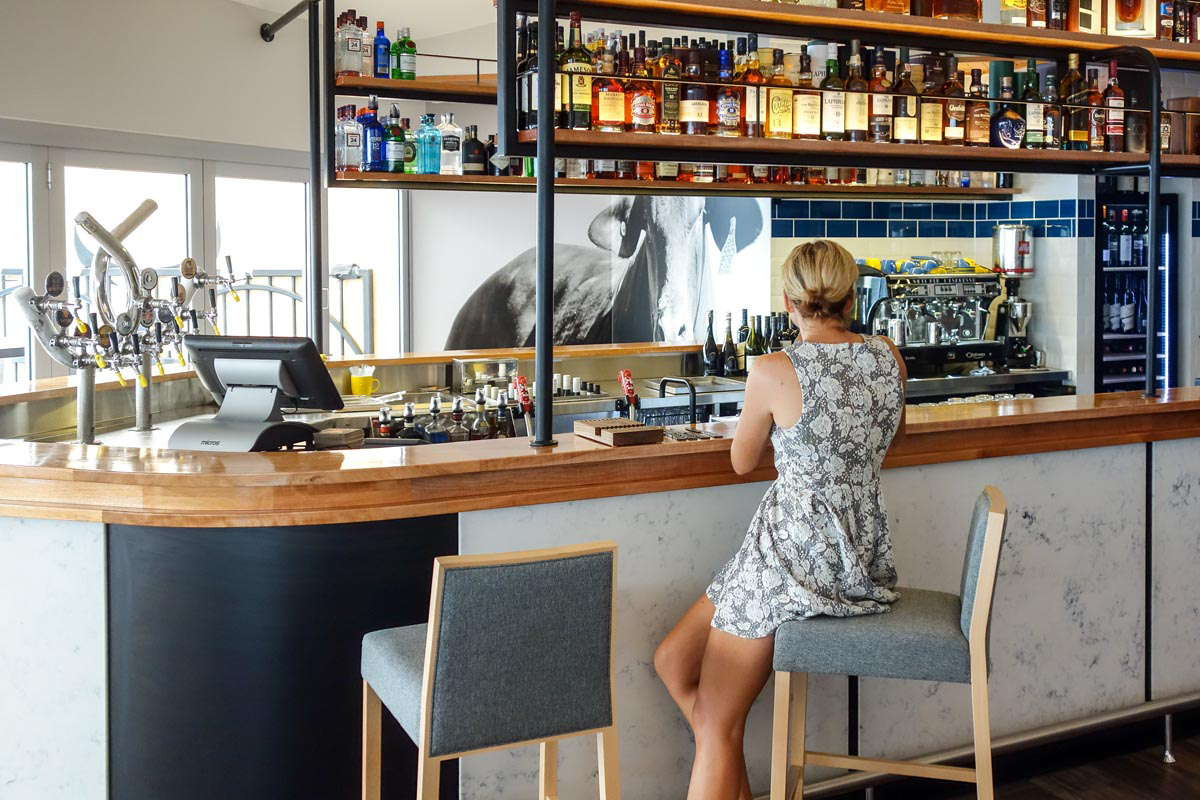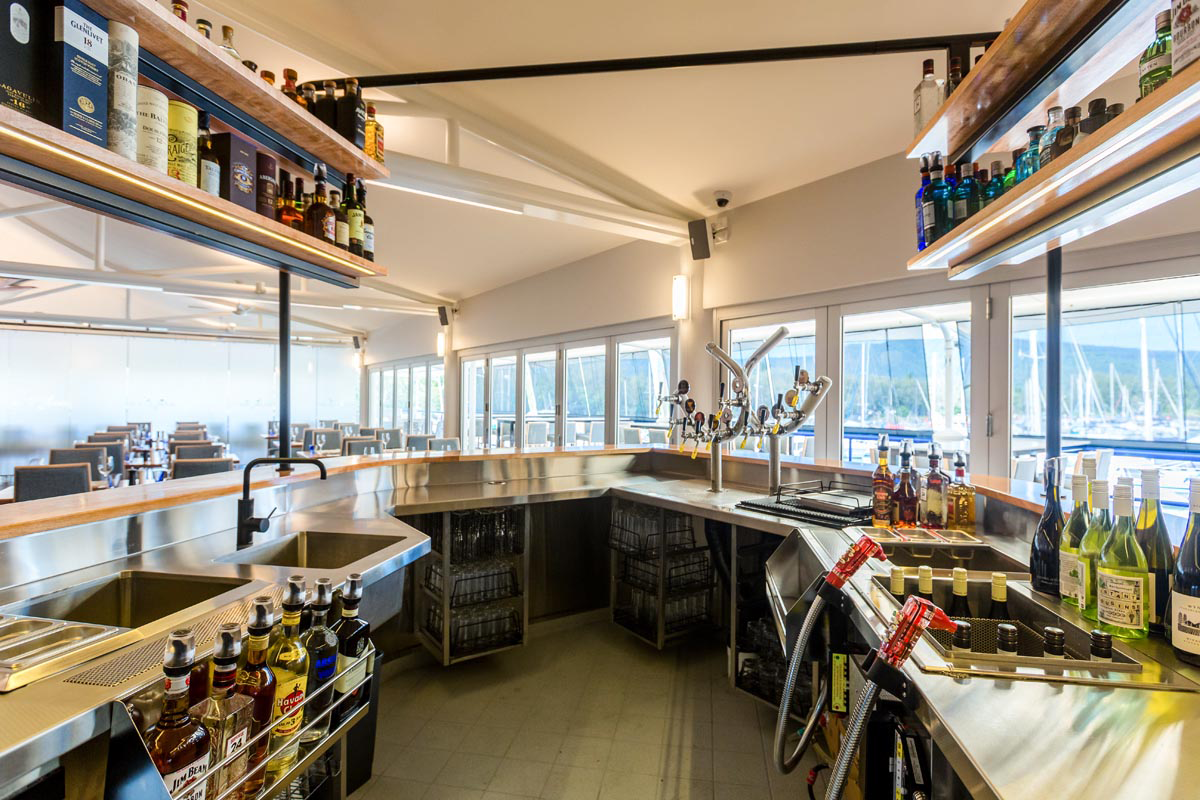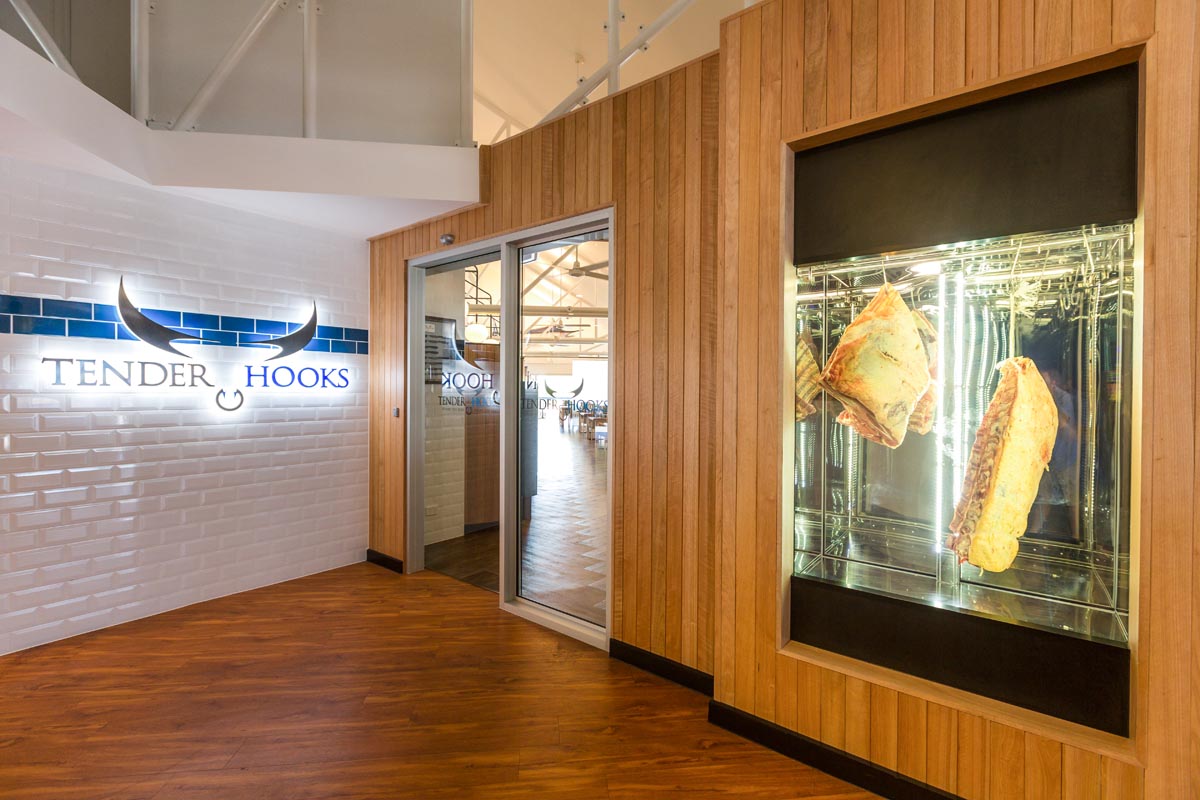 Our fifth project with Carlton Horn, the commission was to create a complete & new dining experience that takes advantage of an iconic waterfront location. The design solution integrated branding & the interior to reflect the brasserie style menu.
Drawing upon design styling influences from traditional urban Shanghai, the sheltering structure provides a comfort for waiting passengers & friends. The brand begins with its Two Dragons logo with a palette of green, black & rustic brickwork.
The embodiment of the name gave inspiration to create a space using the balance between two opposing natural elements. Bold manipulation of materials and texture are the foundation of the design technique for this restaurant.