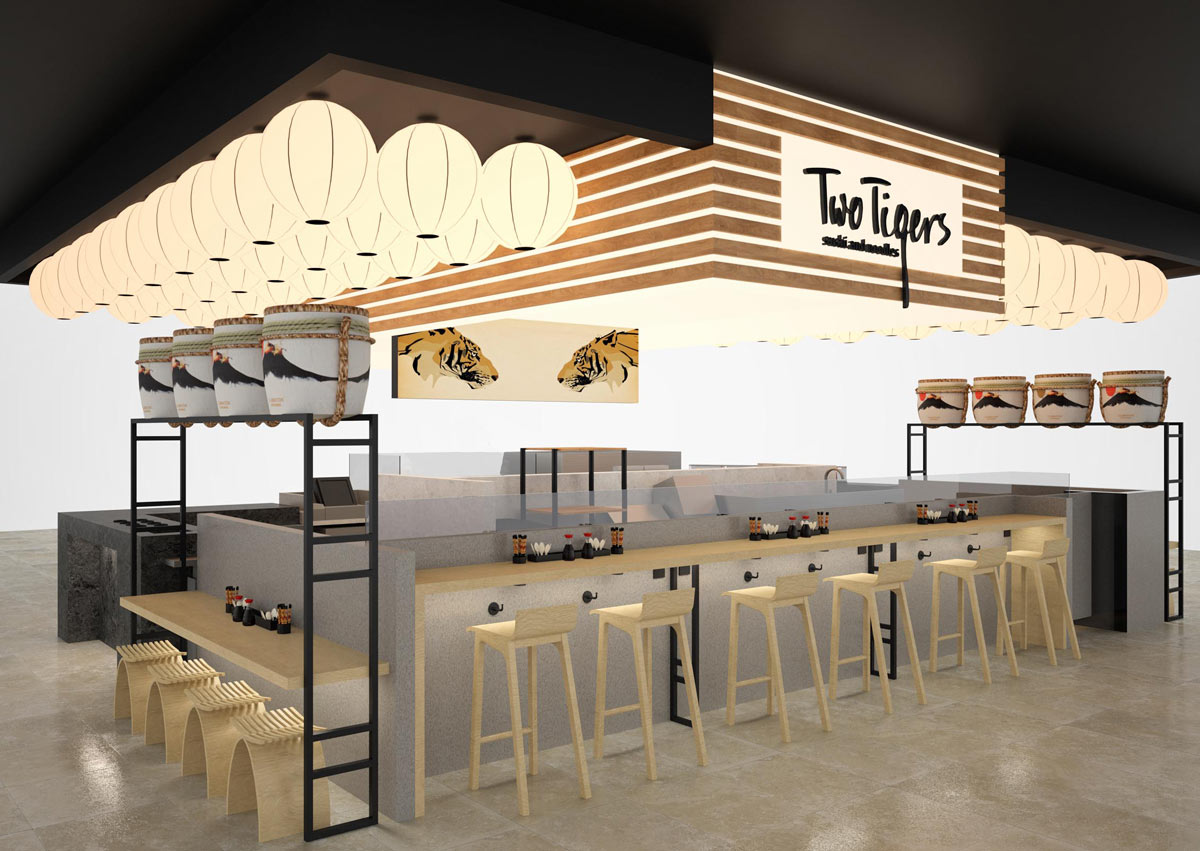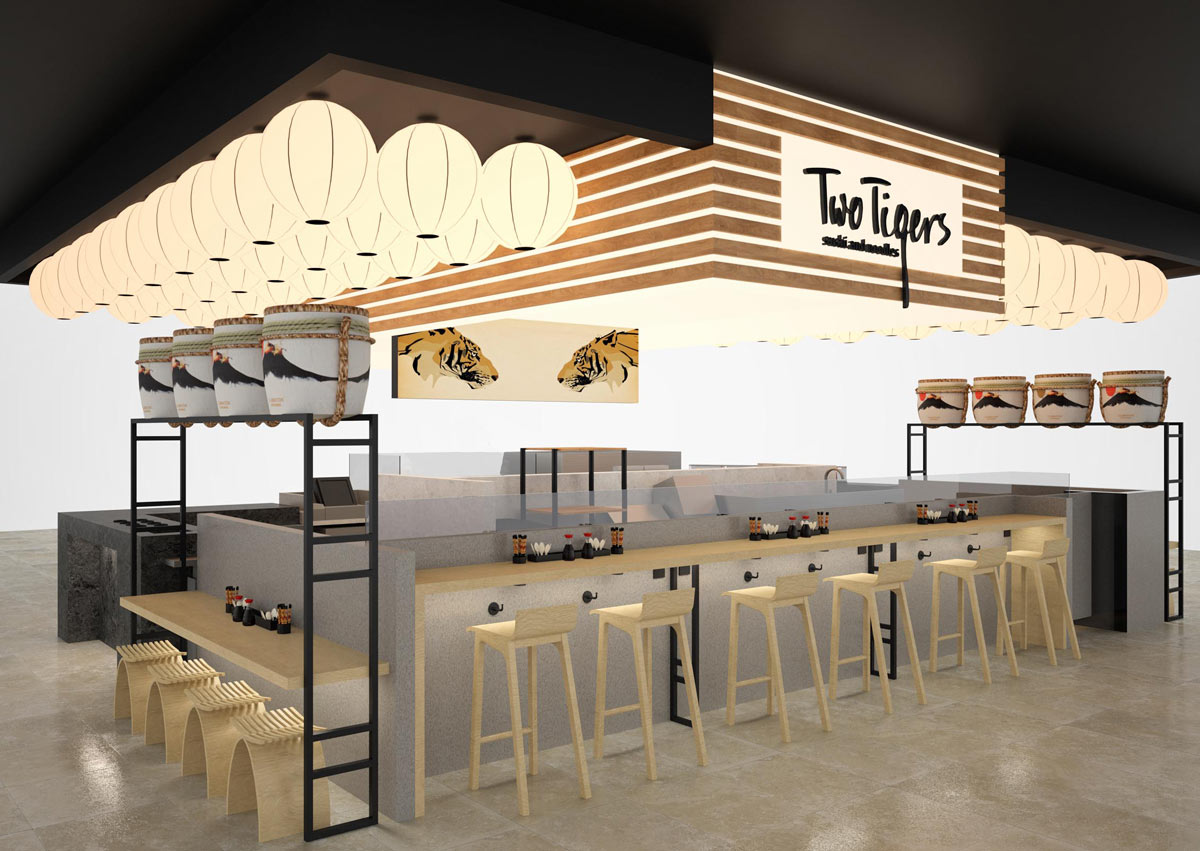 our services:  concept design, ff&e, graphic design, construction documentation
location: Amsterdam Airport Schiphol, Netherlands
size: 45sqm
completed: May 2017
The brand offer was developed for HMS Host, with numerous plans undertaken for several Airport locations. Two Tigers presents a distinctive, high quality Asian offer for passengers in the competitive Airport terminal environment.
The highly successful "market style" of retailing & food was adopted in the upgrade of the food offer to one of Europe's busiest airports, with a Two Tigers kiosk as a key ingredient to this vibrant offer.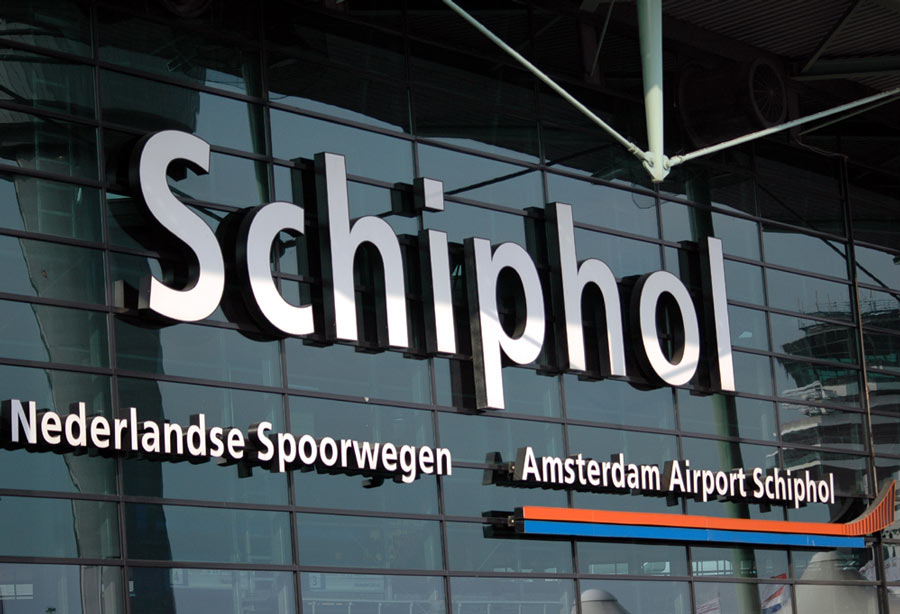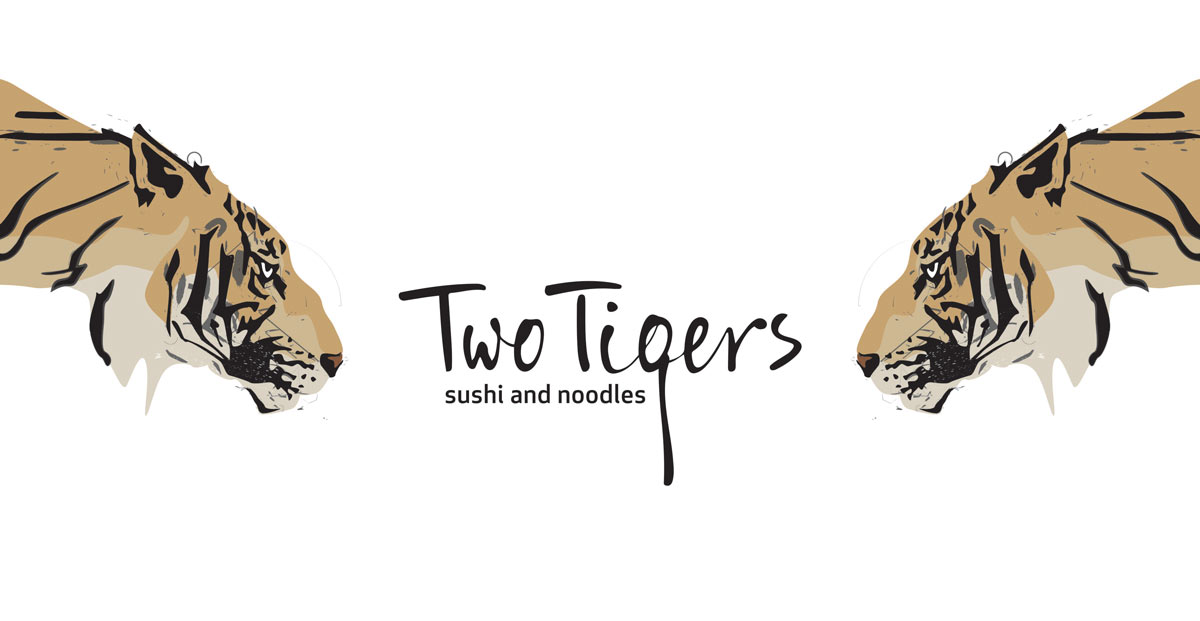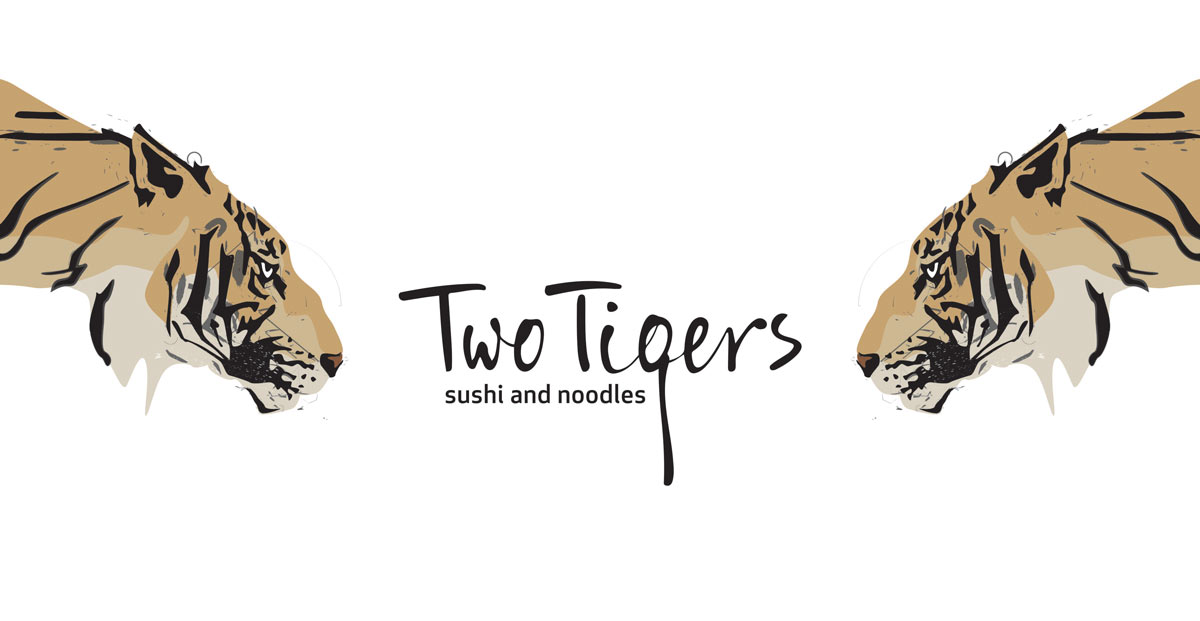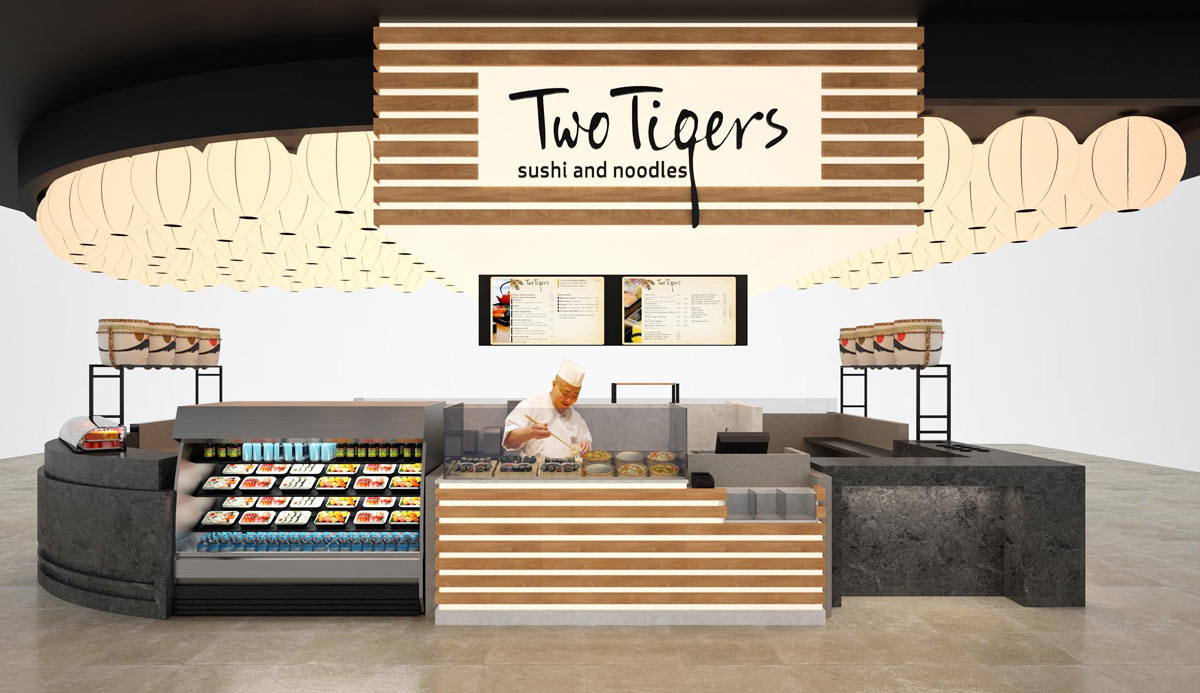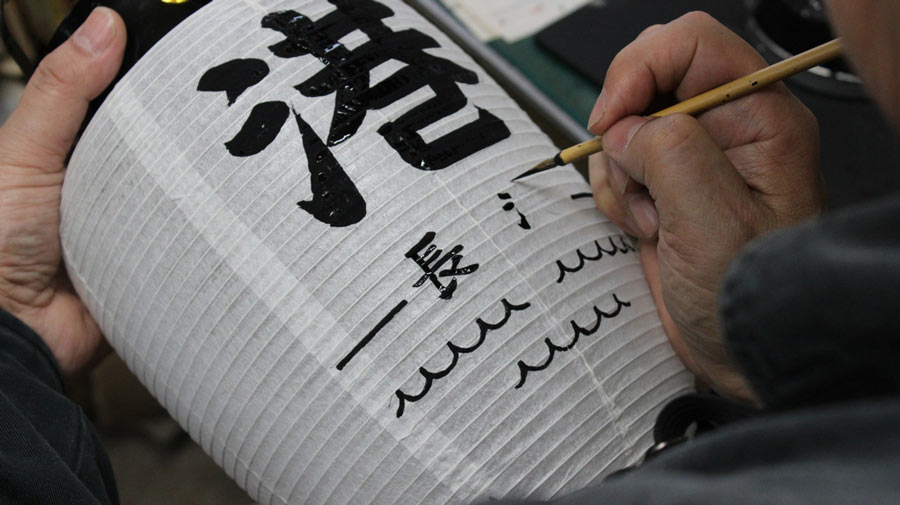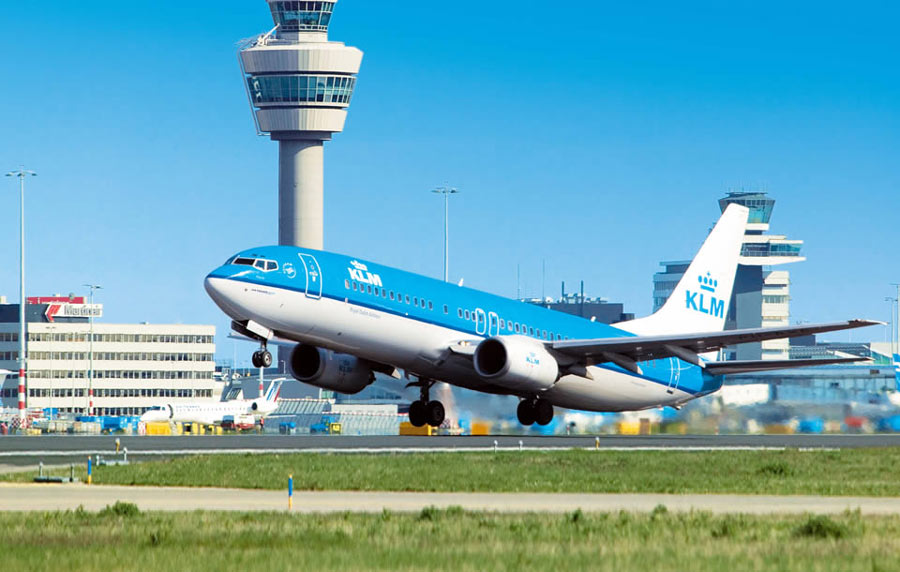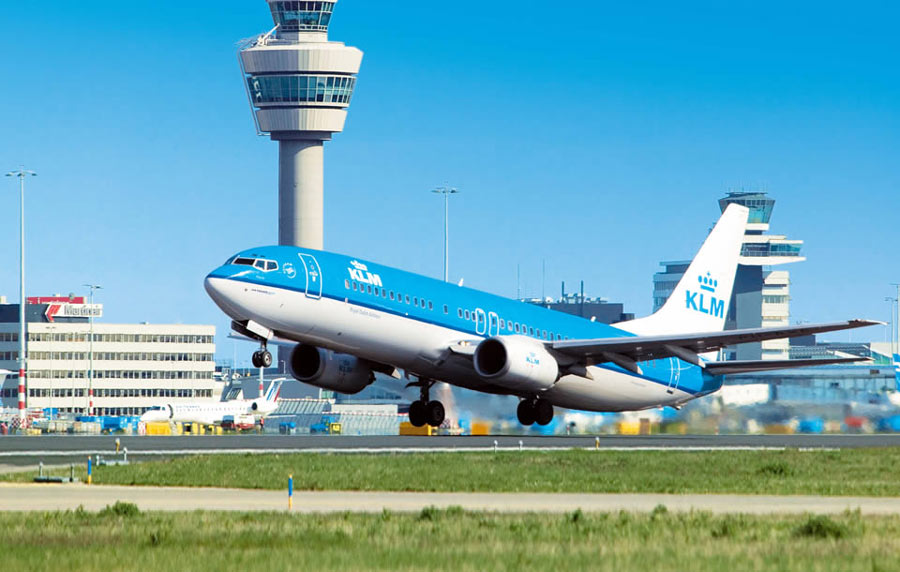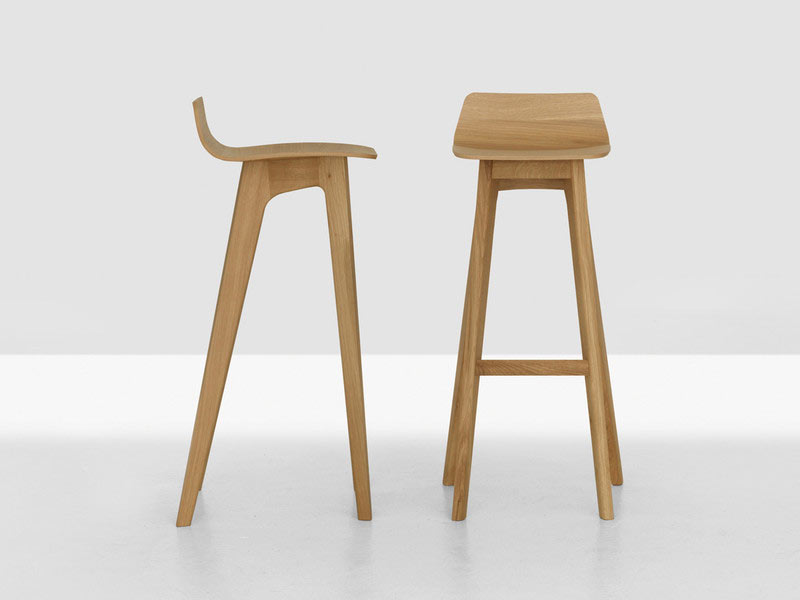 Myriad was invited to prepare a design tender to create a bespoke bar in the new airport. We were naturally excited by the success of the bid against international competition. The concept draws influence from a local palette of materials & a hand crafted quality.
The expansion of the Two Tigers brand heads in to the Nordic region. The design incorporates the same counter format and signature décor that has proven effective and equally popular in other airport outlets. More importantly, the sushi chef remains the hero statement.
Drawing upon design styling influences from traditional urban Shanghai, the sheltering structure provides a comfort for waiting passengers & friends. The brand begins with its Two Dragons logo with a palette of green, black & rustic brickwork.